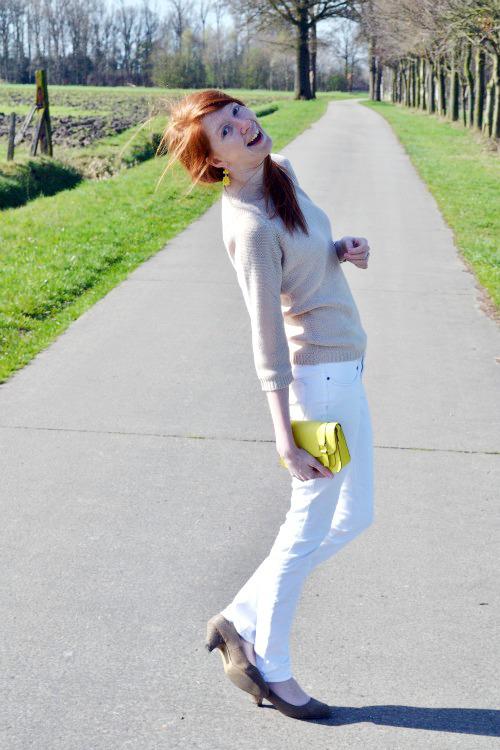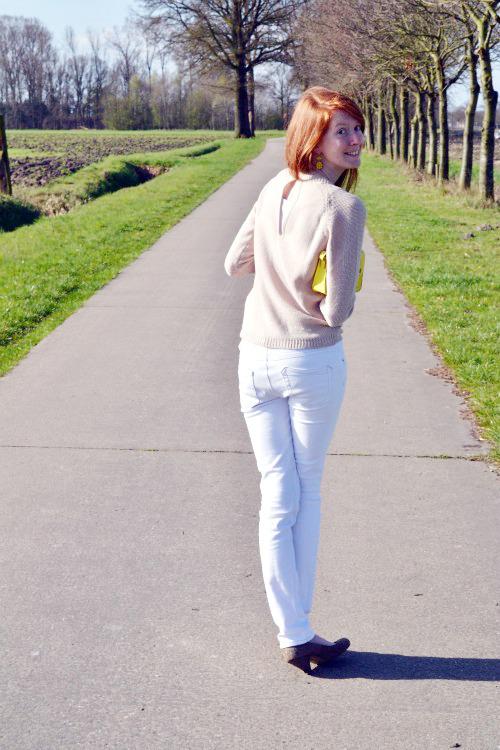 Zara sweather, Old Navy purse, Vero Moda jeans, H&M shoes, F21 earrings
Can you tell I left my camera in the wrong mode when we took these? It was still set for bright sunlight, and there wasn't a single ray of sunhsine on this particular moring. All photos came out really dark but I tried my best to fix them, hence the grain. Good thing it conceals the dog paw that's on the jeans somewhere, haha!
I can't believe it's April already! Time is truely flying. April means good things. Like that the biggest and best fleamarkt ever is coming to town, Easter, Easter eggs and best of all: my birthday is coming up! Soinks! I'm turning 20 in 22 days. In my head I have a bleuprint ready for the most awesome party ever, featuring all my gals, cake pops, smooties, good music and a bbq on a sunny and warm evening. If only…
In other, equally awesome, news: we booked our summer vacation! Remember how we were going to NYC and DC last year and how everything got cancelled last minute due to Irene? Well I hope we are in better luck this year! Can't wait to start planning but for now I'll better start saving.
Nikki