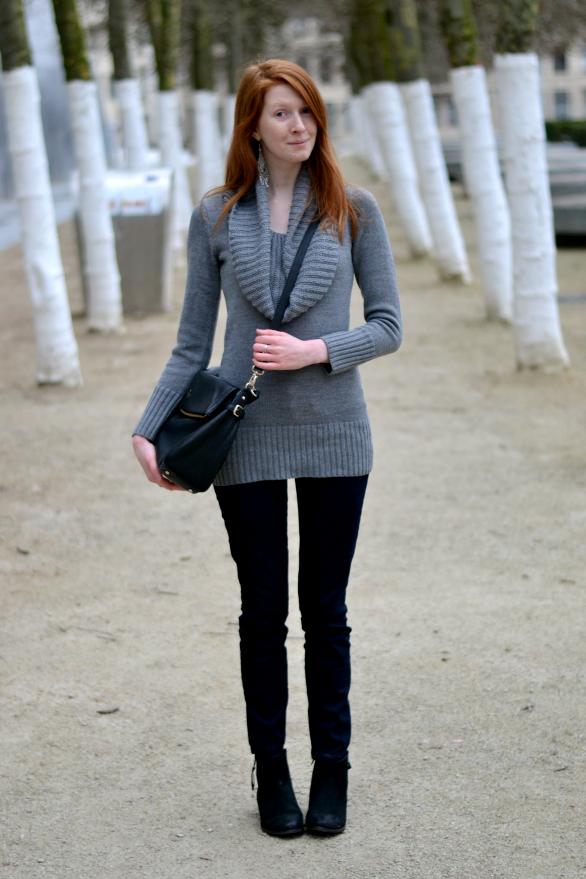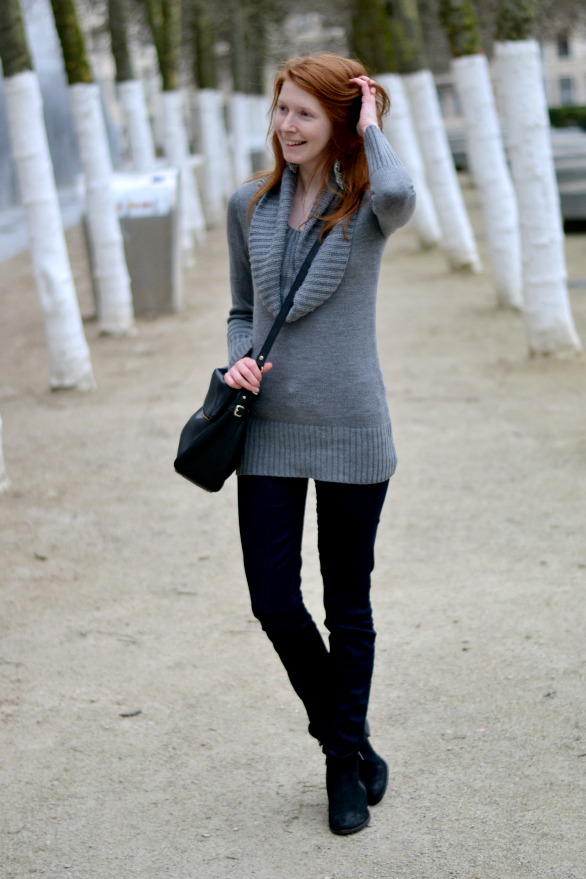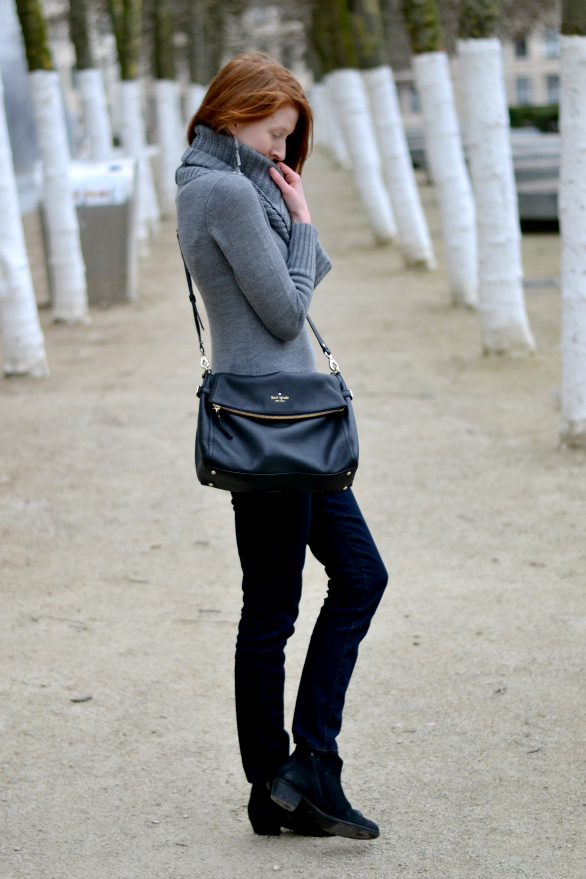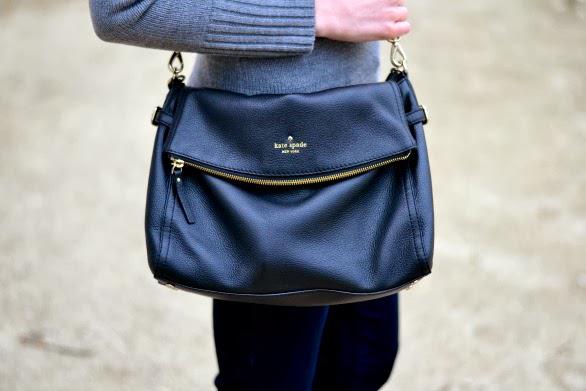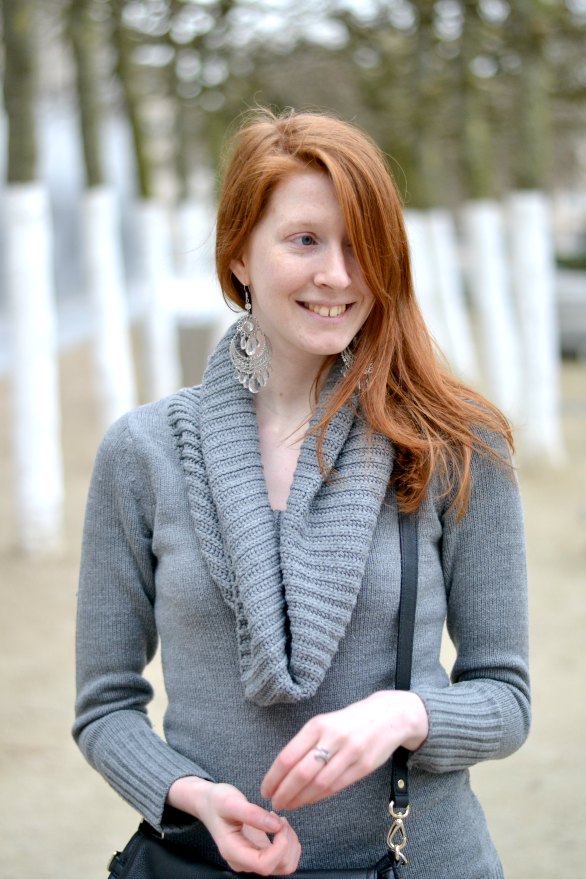 sweater: H&M • Jeans: Gap • ankle boots via Spartoo • shoulderbag: Kate Spade "Little Minka" • earrings: H&M
A warm sweater for a frosty day out in Brussels. I have been wanting to get this outfit on the blog ever since I started posting outfit photos. It's an old favorite combination, that I used to wear at least once every week during winter when I was in high school. This sweater is six years old, and when I first bought it I was able to wear it as a dress. A few too many hot washes later it serves as the perfect sweater to wear when I'm outside during the day. I have my dad, "the new man", to thank for that.
This week is also the big week at uni. On Friday I have my first final and I still need to study a few chapters. I am a little behind on my pre-made schedule, but I feel like I'm on top of all my school work. The past weekend I barely left my desk, and apart from a visit with my grandparents there weren't many exciting moments had. My room is a mess, I still have to pack for my return to uni and I need to bike-ride to the copy center to get my class summaries printed.  The latter means I also have to get out of my comfy leggings + sweater outfit. I better get moving.
Have a lovely week!