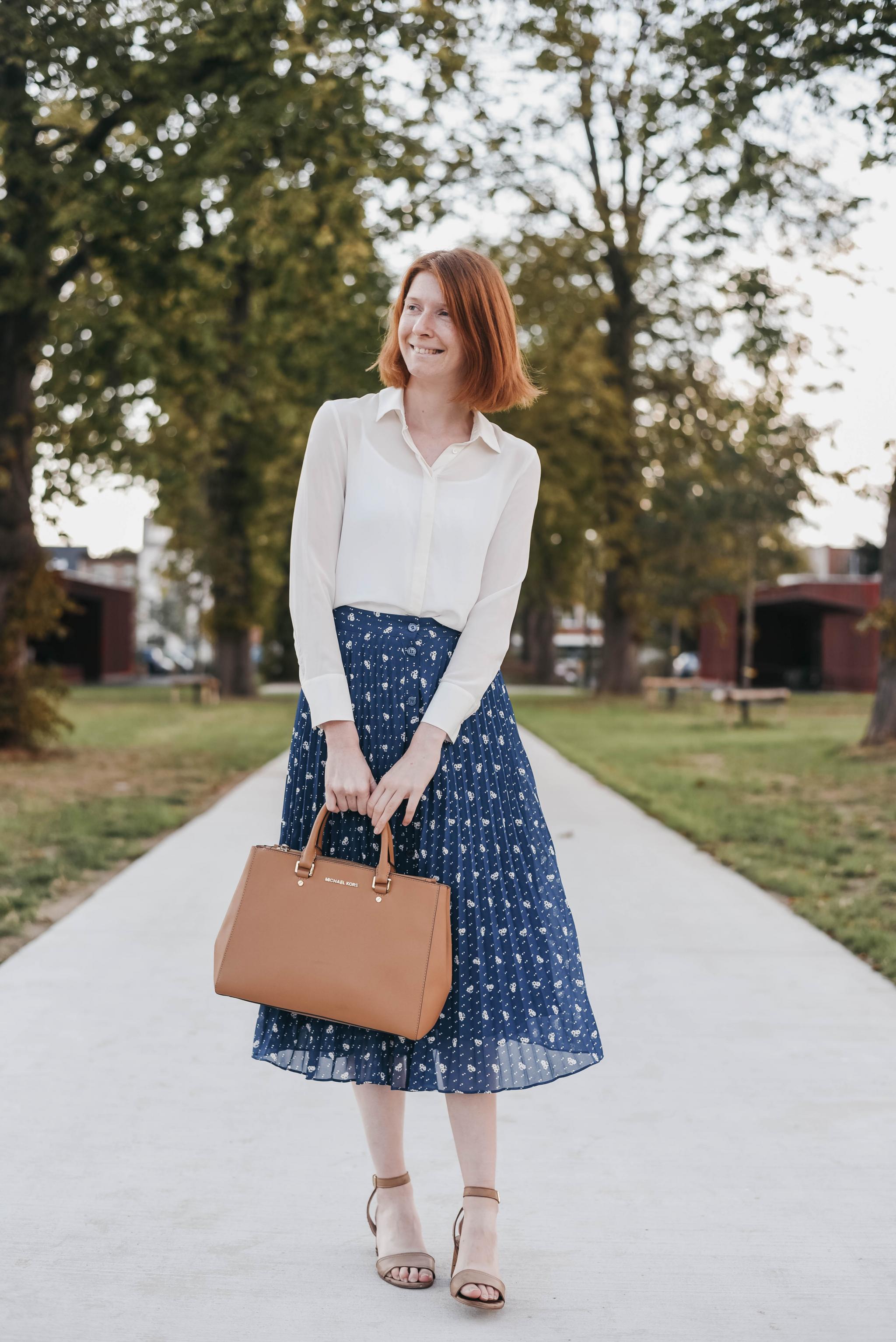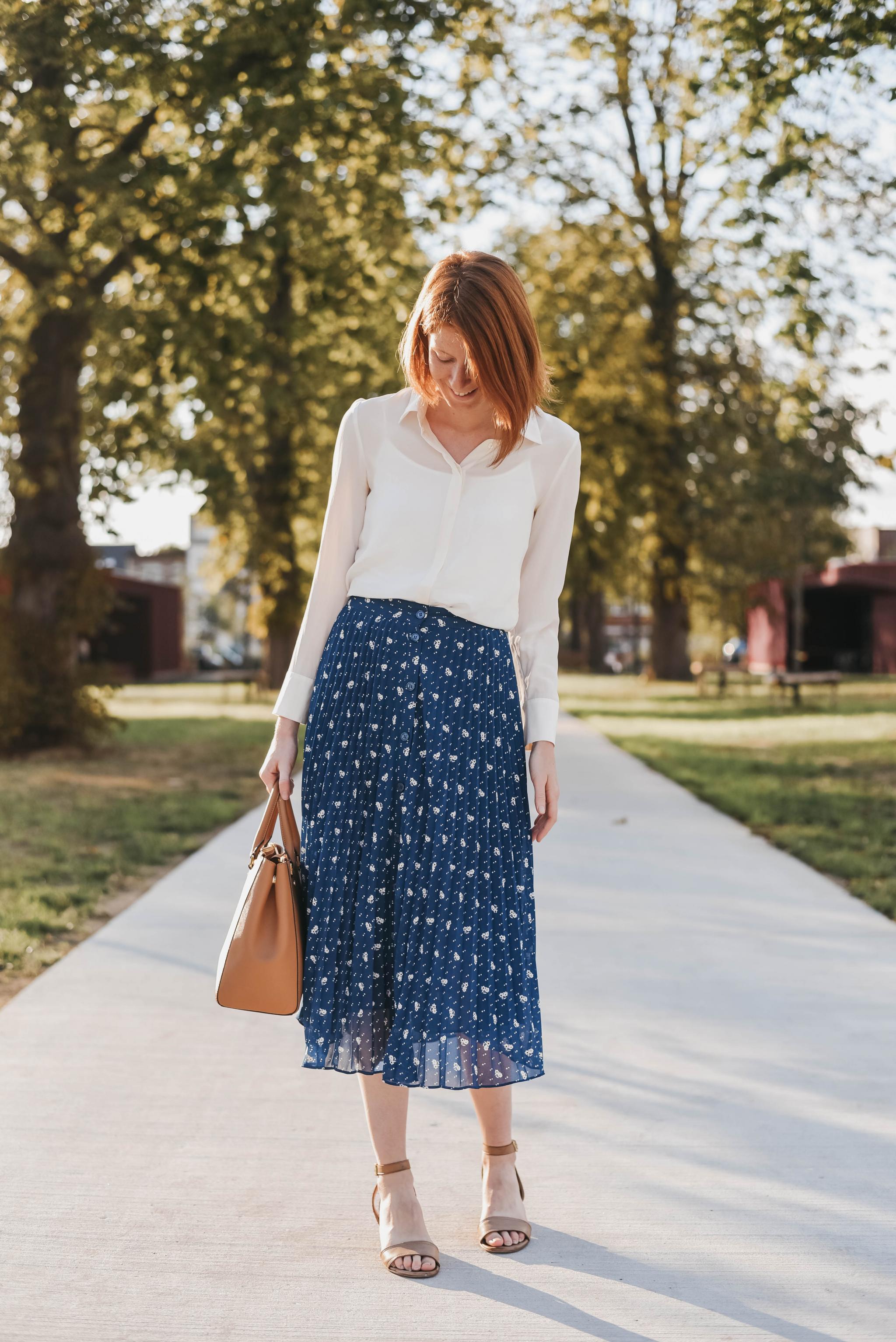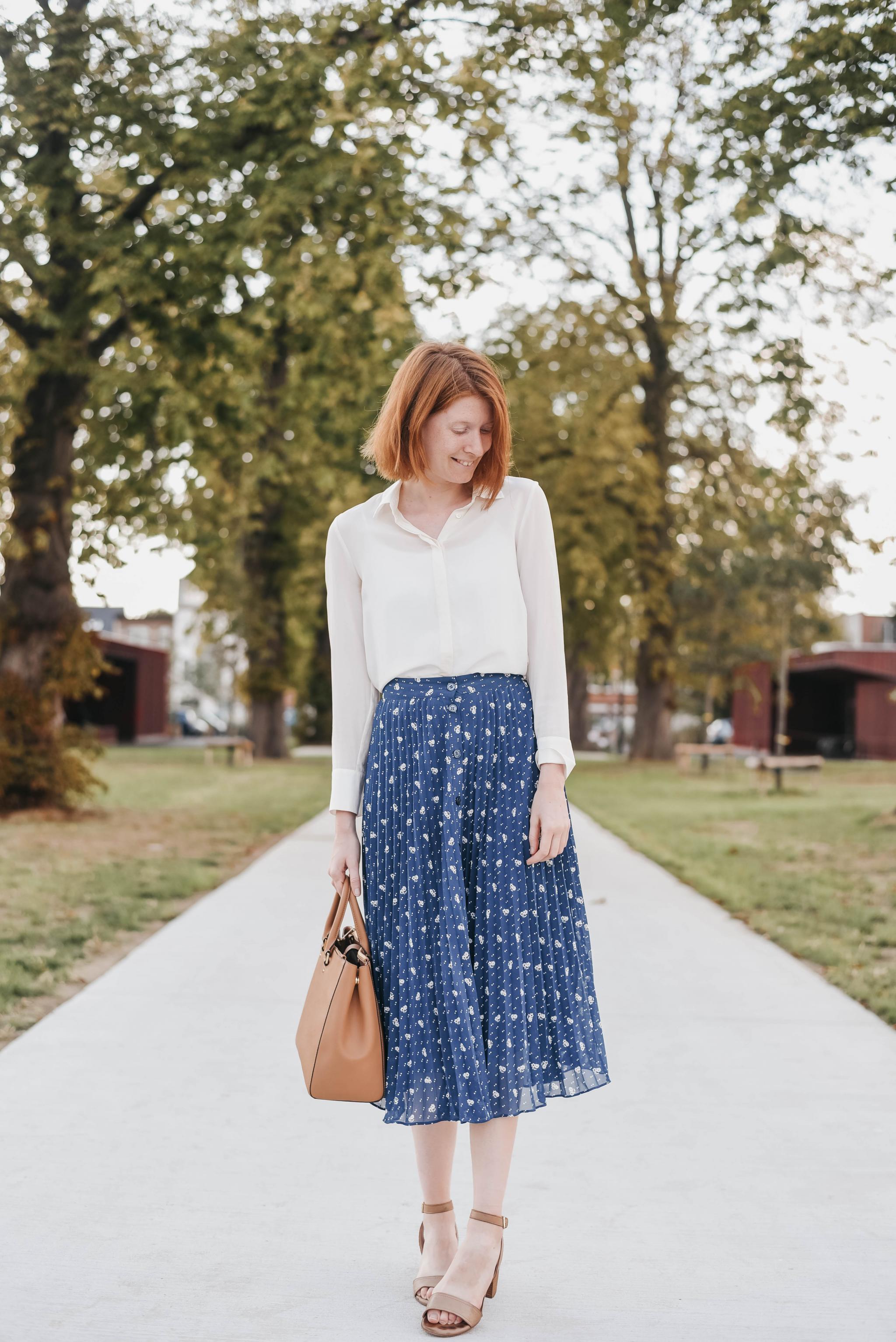 Confession: I made these photos last year. To say that I am behind on posting is an understatement, haha.
Other confession: I repeat my outfits and I'm still wearing this exact outfit in 2019. In fact, I'm wearing it more this year than I did last year. This look is just such a winner for me. It feels modest, timeless and little bit playful thanks to the micro floral print on the skirt. I love it!
I found the plissé skirt at & Other Stories last year and instantly bought it. If you know me even just a little, then you know that I don't buy things instantly. I like to go around the shops, see what there is, go home and if an item is stuck in my head then I'll return to buy it. I was in Stories to buy plain white T-shirts (they have the best!), but then decided on a whim that I wanted the skirt too. Plissé midi skirts were a thing in Summer 2018 and in the five seconds that I thought about it I felt like this one was a good fit for my style. I came home, felt guilty, wanted to return it, but they only give shop vouchers and so I kept it. The reason I say this is because after coming home and trying it on again, I was no longer the full 100% convinced that the skirts suits who I am and so I barely wore it in the first year I owned it. And although I've made an effort to include it in my 'weardrobe' more this year, I still regret buying it. The skirt now serves as a show piece to remind myself to listen to my own advice: Think before you buy.
How's everyone doing, by the way? I just had a busy weekend full of outdoor activities and DIYs around the house. I tried to make fitted shelves, but the drill we have at home wasn't strong enough to perforate the wall so instead I removed weeds from the garden while my boyfriend painted the balcony floor. Thanks to that paint job I now finally have a wall that I can use for photos! I have a few new blog post ideas that I needed a solid wall for, so we finished this job at the right time!
Wish you all a splendid week!
Outfit details
blouse: Comptoir des cottoniers
skirt: & Other Stories
Shoes: Aldo
Bag: Michael Kors Sutton