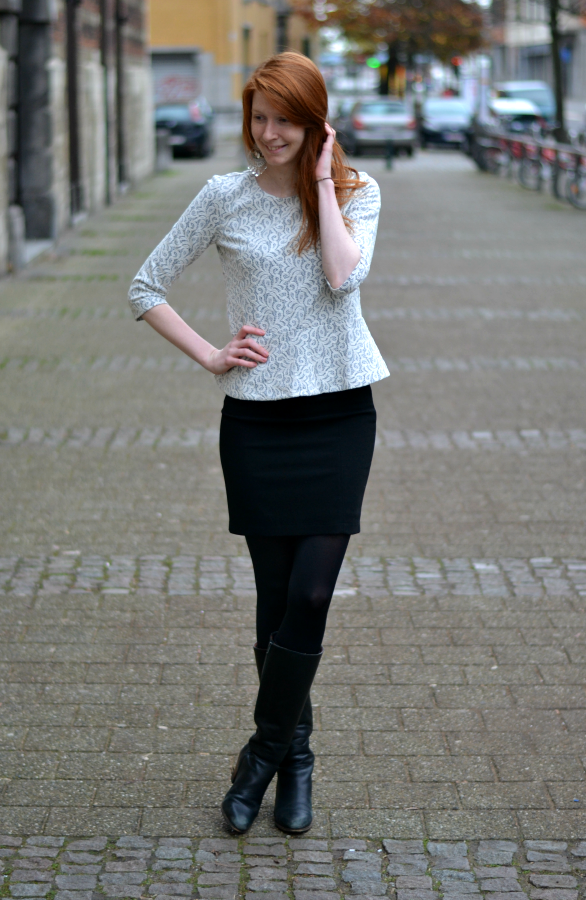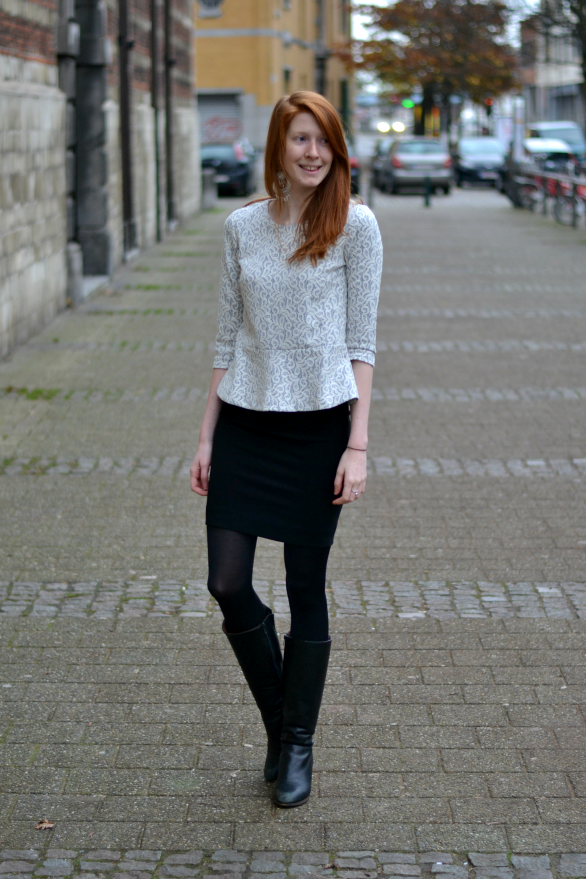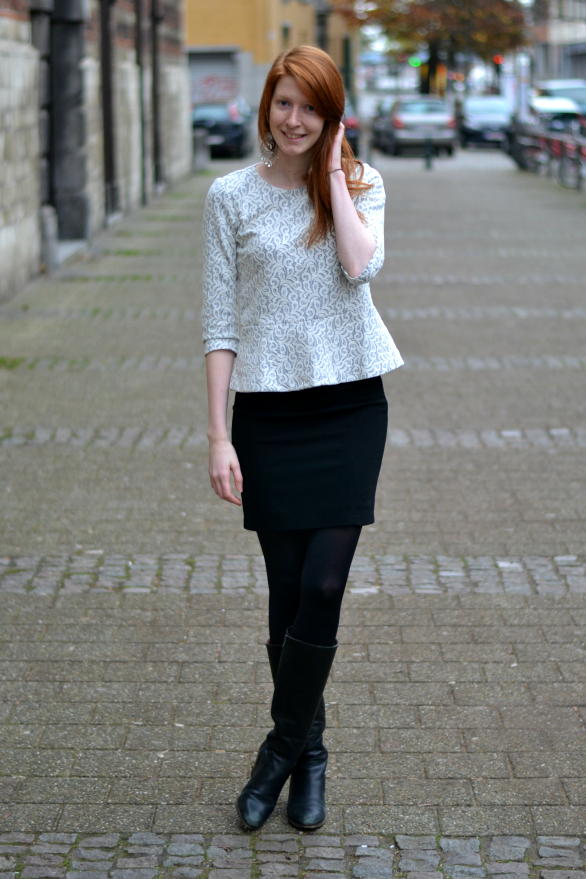 Peplum top: J.Crew • Pencil skirt: Urban Outfitters • Boots: Footwork • Tights: Veritas • Earrings: H&M
The strangest thing happened today. When I was in high school my friends had a friend, a boy that was in their class but that I never met before our graduation year. When I got to know him better in our final year, he had already made plans to go abroad for a year (Bolivia) and I was preparing for college. I went to his goodbye-party and he came to my birthday drink and that's basically all I remember. Our ways separated as soon as they had crossed.
And then this morning, I was sitting in the hallway waiting for my morning class to start, when out of the blue he was standing in front of me with a face probably almost as startled as my own. Disney learned us that it's a small world (♫ after all ♪), but this my friends, was one of those moments that just kind of shakes your world a little bit. How coincidental can things be? Seeing an old friend again after 4 years felt really good! It was so nice to finally be able to talk to someone who had common friends and a (however short) common history. You might remember my posts from late September, when I just started at this new university? I was pretty upset about not having anyone to talk to and laugh with, and while I have managed to make friends quite well in the last two months, it was a very pleasant surprise to find out an old friend had actually enrolled in the same class I had! He barely attended the previous lectures and that's how it's taken so long for us to meet again, but after todays class we went to the cafeteria together and chatted about many mainly non-important things such as our travels, mutual friends and classes. He also promised me to help me out with an assignment I'm currently working on and that is taking up all of my spare time, so us meeting is already causing me many benefits, haha.
Okay. I have a really big analytic assignment that requires my attention for the rest of today, so I better get working on it again so I can hopefully finish my analytic coding today and can start my actual theory-constructing tomorrow (that's the fun part!). I hope you guys had a lovely weekend, and that you didn't go too much overboard with the Black Friday spending.