I have been wanting to shoot in this street for literally 5 years now and finally managed to be there at the right time. My friend K was the photographer of service and will be rewarded with a good cup of coffee as soon as our classes start again. She did an awesome job at capturing the blossoms above my head and I'm so grateful that she wanted to help me out!
All I have left to say is that I'm about to leave to go shopping for my birthday outfit and try to find a costume for my brother's prom which is on the 24th. All the kid knows is that he wants a bow tie. All I know is that this is going to be a nightmare! My 'baby bro' is more picky than I am and I almost can't live with myself when I go shopping. So… Let's cross those fingers!
Enjoy the sunshine and don't forget your ice cream, uh, sunscreen.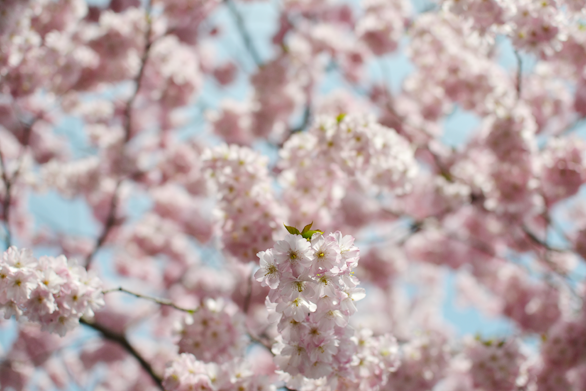 dress: Sophyline via Mijn Wonderkamer (c/o) • bucket bag: H&M • sandals: Tamaris • Ring: Louche • Earrings: Oasis