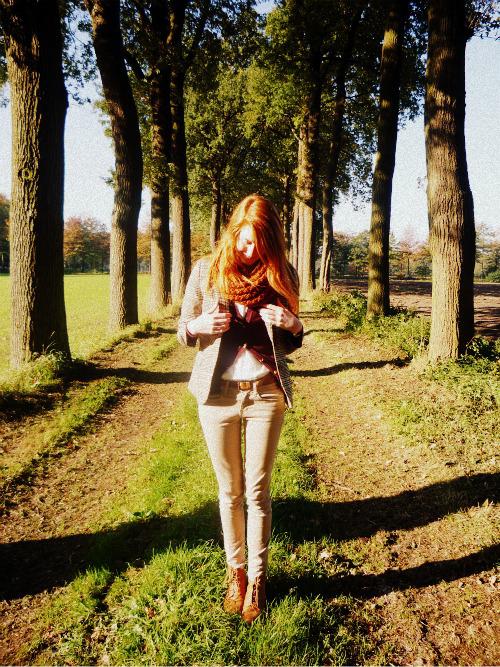 H&M Blazer // Gap Jeans // Zara cardigan // Jonak boots // C&A scarf // Vero Moda blouse
TGIF! Well, maybe not that much. Only one more day until my next drivers lesson. I get so, so much stress for those! Did you ever take these lessons?
Remember my
fall wishlist
? Well, this is pretty much what it looks like in one outfit. the Gap 1969 beige skinny, the plaid blazer, new booties and a pumpkin scarve. I love the slightly manly look of this outfit. A fun outfit to post after my post on menswear right?
I'm off to cuddle up on the sofa and watch some scream queen movies
Have a great Halloween weekend Y'all!