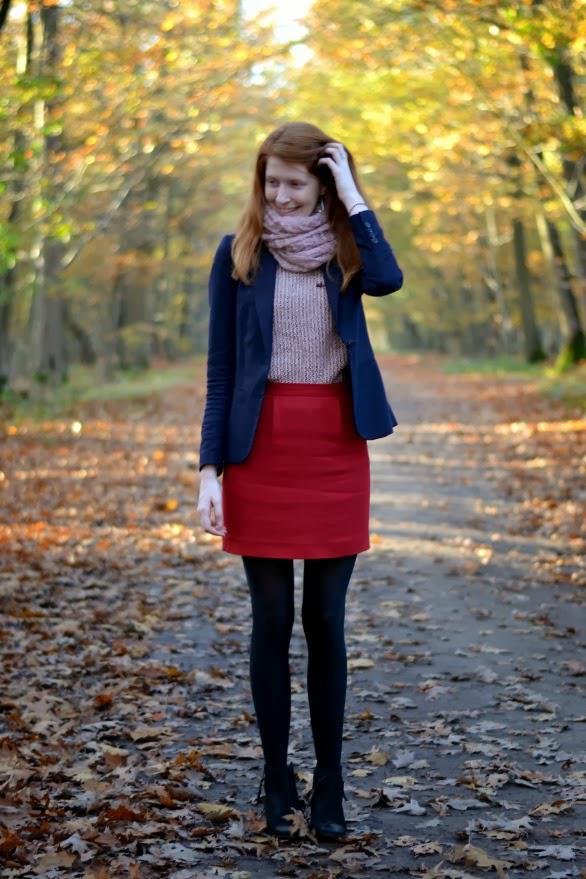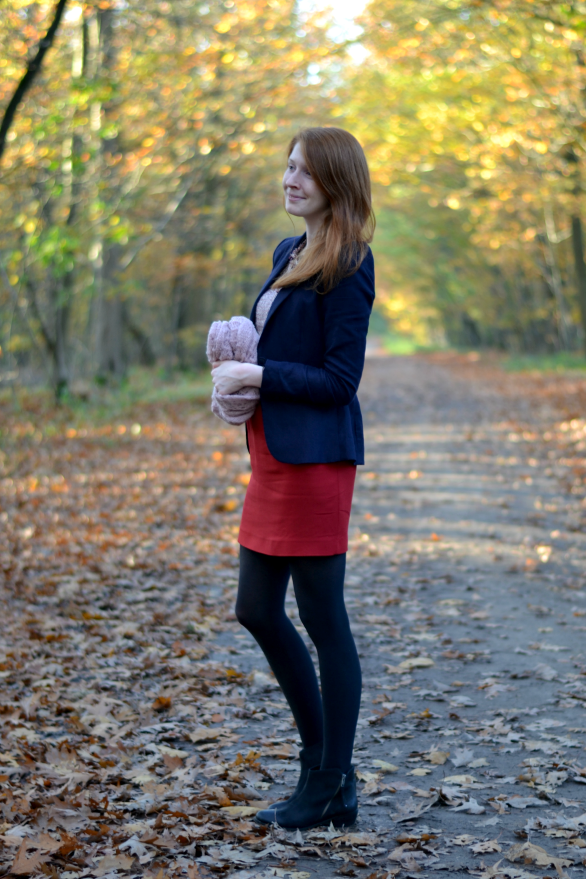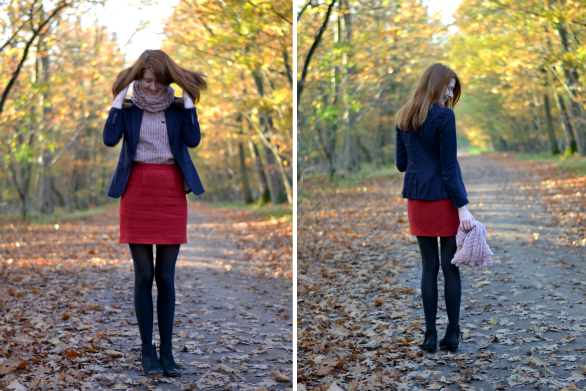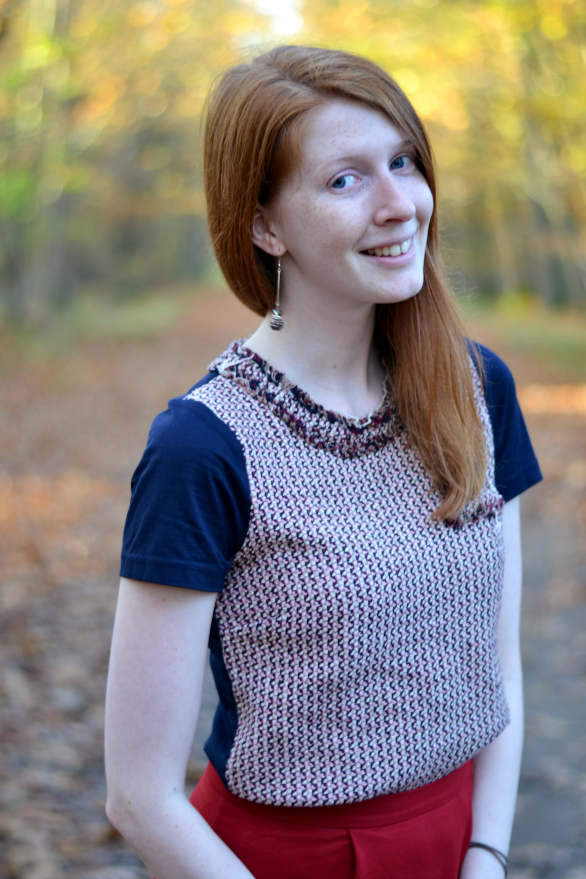 Top: J.Crew • Skirt: And Other Stories • Scarf: Veritas • Tights: Veritas • Boots: SPM via Spartoo (partially C/O)
Living on the edge of a forest is awesome this time of the year. Apart from having to take what feels like a million fallen leaves of your cars front window every morning, it really is a beautiful sight. Our street is a big explosion of yellows, reds and browns right now and I couldn't love it more. The boyfriend and I went for a walk last weekend, and I took advantage of the opportunity to get the beautiful colors in my blog posts as well for you to enjoy. By the time this post goes online, most leaves will have fallen, so only next year will I get to do another all-fall outfit post.
The t-shirt I am wearing in todays photos is probably my best purchase of the season. I love everything about it. The colors, the neckline, the fit, … it's so pretty! When I first spotted it on the J.Crew website I actually preferred the grey version, but a friend convinced me to go with the navy instead and that was probably the best advice she ever gave me style-wise, haha. When the package arrived, and I opened it… seriously, you do not want to know how happy I was. It was baaaaad. Also, the red skirt again. Sorry guys, I really do wear my staple pieces over and over again.
Remember the post I did a few weeks back, the one where I asked you guys for advice on picking new ankle booties? As you can see I went for basic instead of western-inspired, even though most of you recommended the latter. I'm a terrible listener, and my mom would agree to that. I just felt like these would be easier to style with what I already have in my wardrobe, and trust me: they have been on my feet everyday for two weeks now! I forgot them at my parents's on Sunday, and I really do miss having them as an option when I go out in the mornings. They're right on trend, and very comfortable to boot. And because I still had a coupon and found an extra sale code online, I got them for a little more than half of the original price. That's what I call a triple score!
I hope you're all having a lovely week!
I'll be back with you on Monday.