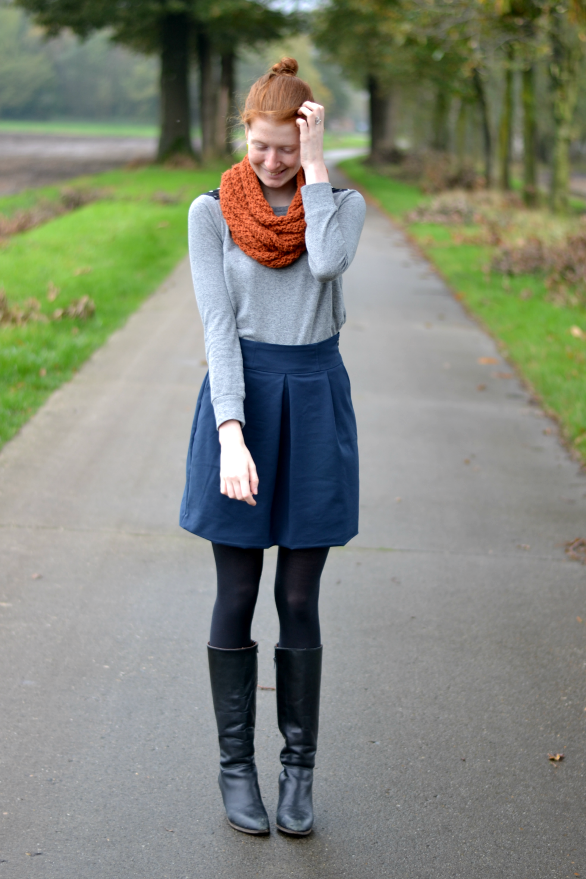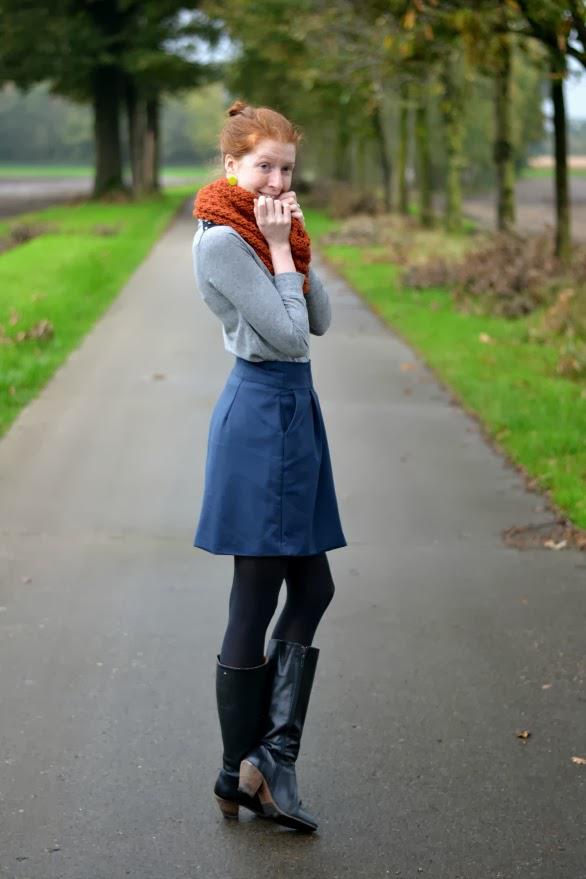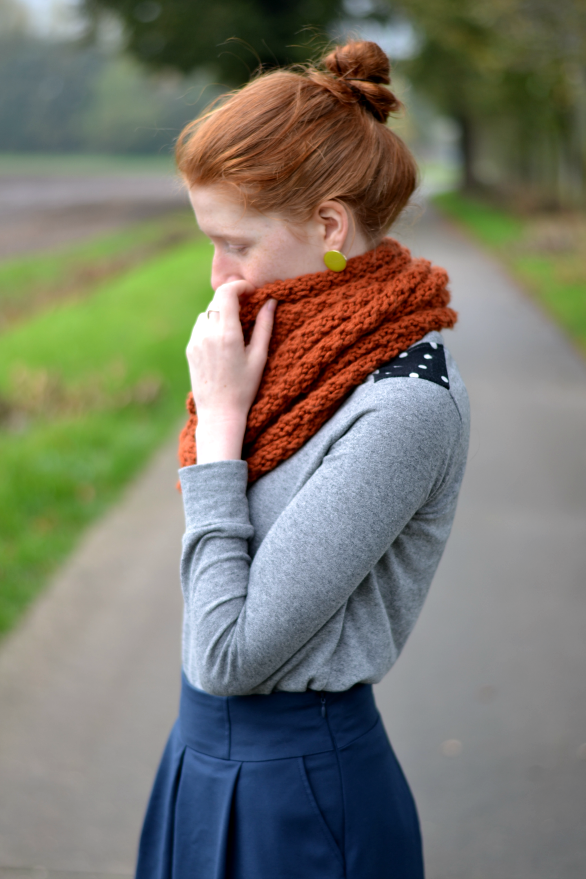 sweatshirt: Forever 21 • Skirt: Ichi • boots: Footwork • tights: Veritas • scarf: C&A • earrings: Hema
Black, navy, grey, pumpkin orange and my latest color crush: lime green. Who knew they'd be the recipe for a perfect fall outfit? I first spotted these gigantic earrings (they really are quite big!) a few weeks ago when I went to the store to pick up new hangers for my closet. I hate it when they put jewelry stands riiiight next to the waiting line. Sneaky sales people! But I was good and I resisted. For a while. I know from my girlfriends that I'm not the only one to have that thing happen where a certain object of desire just nestles in my brain and I cant get it out of my head and then I suddenly find myself back at the store holding "my precious" and then feeling super guilty about it. Now, these earrings were only €3.95 but I probably won't have to tell you that it happened with €50 dresses as well. Or with a vacation.
That said, we're yet again planning a getaway after the winter exams. How are we already half way through the semester!? There's a never ending stream of scientific papers that need to be read and I have a few more assignments to finish in the upcoming 4 weeks. Hectic times over here! Thankfully, I have Thursday off and I was invited by a couple of PR agencies to come and take a peek at the upcoming collections. I'm pretty excited about the events, and have been debating what to wear already.
Anyway, I'm rambling like a crazy person again and I should really start reading another paper.
Also: my shirt has polka dots on the shoulders. Can we say this is the cutest sweatshirt ever?