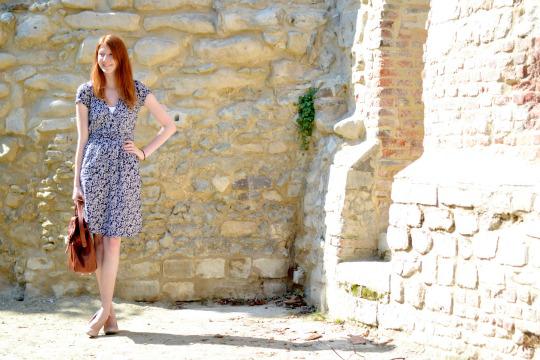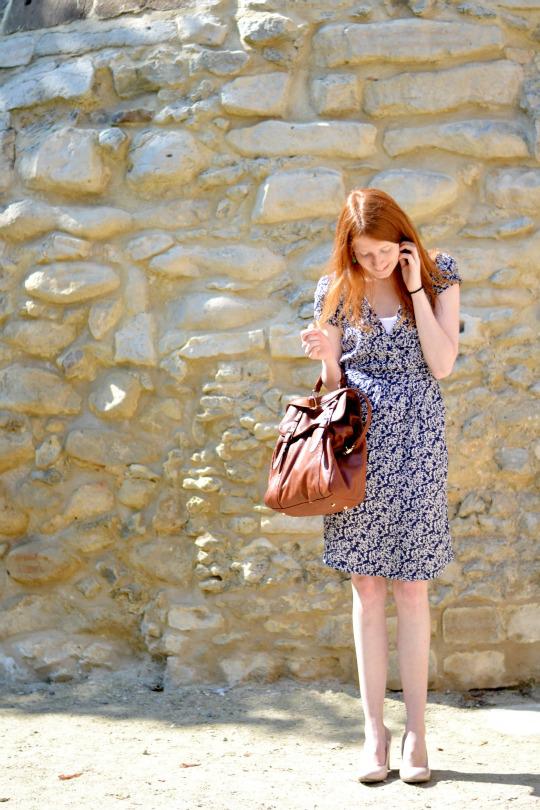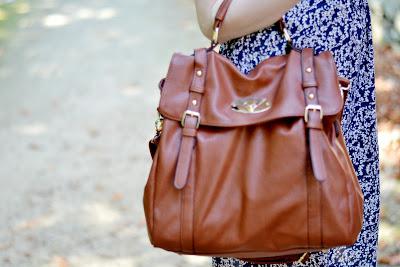 Wearing: DEPT dress // Essentiel bag // Twice as Nice earrings
I've been getting a few questions about work wear so I thought I'd show you something I'd wear to a day of meeting clients as a social worker. I am starting my last bachelor year next Monday (yikes!), so I don't have a real job yet, but do have internships during my education. I had an office internship at an elderly home last year, and I have another office internship coming up this year. As an intern I pretty much have carte blanche, but there are a few rules I try follow when I get dressed in the morning.
My basic rule is to dress so that I look approachable. People should feel at ease around me because as a social worker I am their counselor and guide and I am the one they have to tell all about themselves and their life. So in contrast to a lot of classic offices black and grey are not the best color options when I'm meeting clients. I do sometimes wear these colors when I have a meeting with the big chief though. There are the obvious rules like: no cleavage, no short skirts/shorts and no stiletto's and thirdly: I try to radiate personality. This actually aligns with the first rule. My appearance is a big part of the impression I make on others. I try to look inviting by wearing a smile all the time (not when discussing serious problems, of course) and I try to dress colorful.
The dress I'm wearing today is the perfect work dress for me. It's long enough, and when layered with a tank top, the cleavage isn't too bad. The fun leaf print and marine blue color make the look more soft than an all black two piece suit. I wasn't at work when we took these photos, so that's why I'm wearing my pretty heels, but I can easily switch to a pair of flats for the office.
The Big Bang Theory just ended, so that means I have to wrap this post up. I promised K we'd play Call Of Duty together. I'm going to K-I-C-K H-I-S A-S-S!
Have a good one folks!
PS: What's with the invisible cellphone in the second picture?