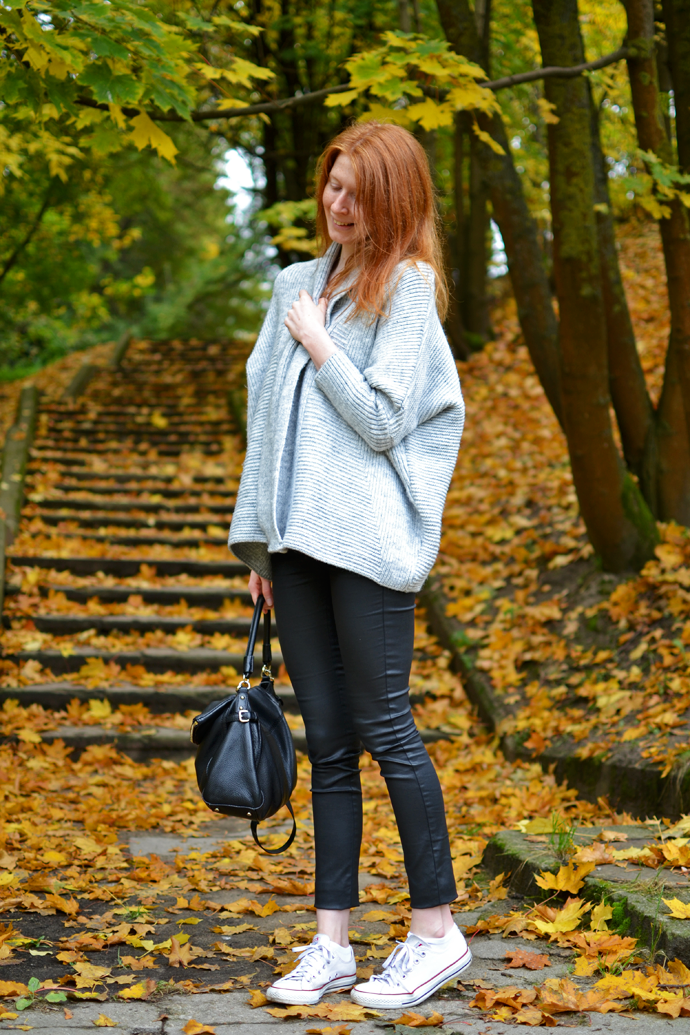 Wise people say there is a first time for everything. I'm not much of a fan of "first times". I like to stick with what I know, stability, comfort zones, you know. While packing for Vilnius I struggled for the first time to fit all my essentials into my hand luggage and I was lost. Like, I am a good packer. Better yet: I am the QUEEN of packing. I am even better at packing than most boys because I have little stuff and housewife skills. I own it. But this time… not so much.
The cause of my sudden despair: WizzAir (I love how that rhymes). Their ticket prices for hand luggage only travelers are simply irresistible. I'm used to hand luggage-only travelling. I can't be bothered with checking in my luggage and waiting for it to come out of the plane after we've landed. My heart is always too eager to start exploring! I know the drill. Our WizzAir flight, however, only allowed for one teeny-tiny piece of hand-luggage and even I was not prepared for that challenge. 5 days worth of clothes and my handbag all in one converse bowling bag? Ain't happening. So, I had to bring out the best capsule-wardrober in me.
I had every intention of writing a post along the lines of "5 pieces, 5 outfits", but then I was to busy taking mirror selfies in the hotel room and totally forgot. You will have to do with this one outfit that we eventually managed to shoot. I don't know what's up with me, but when I pack for my vacation I always pick outfits worth blogging about and eventually don't invest the time to actually take pictures haha. hat doesn't mean that I wasn't really proud of the mini-wardrobe that I made. When we returned home I put the items together in my closet so I have a few outfits ready to grab when I am out of inspiration (read: ignored my alarm clock a little too long) in the morning. After six months I am still not used to those 5 AM wake-up calls. Guess WizzAir helped me out after all.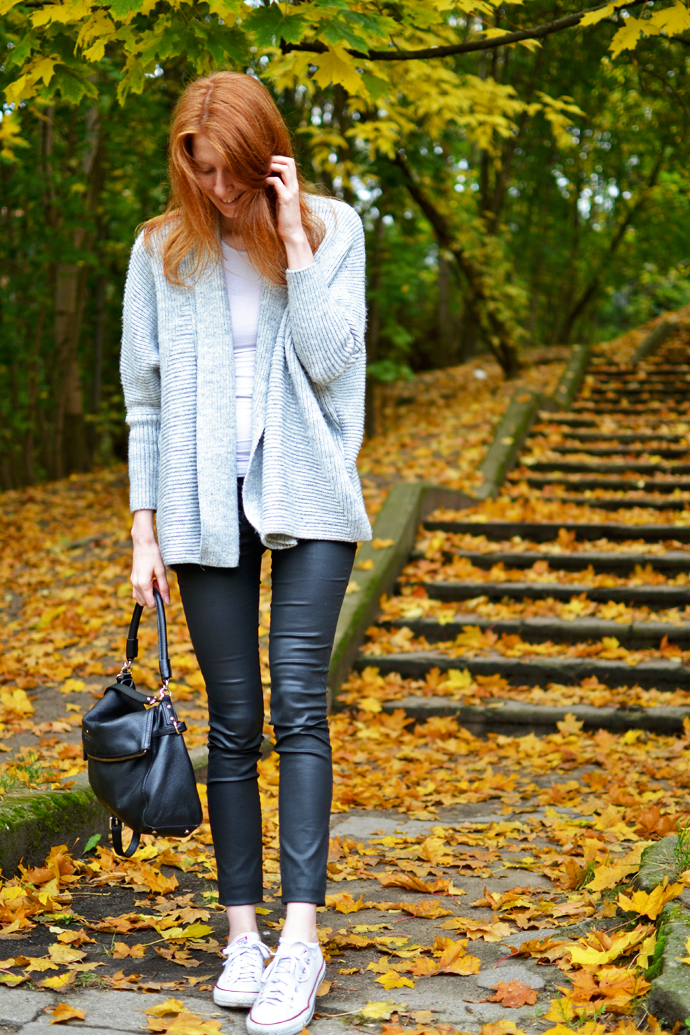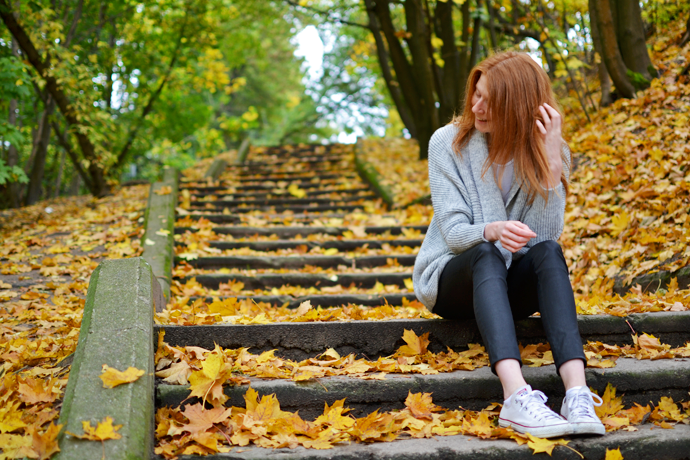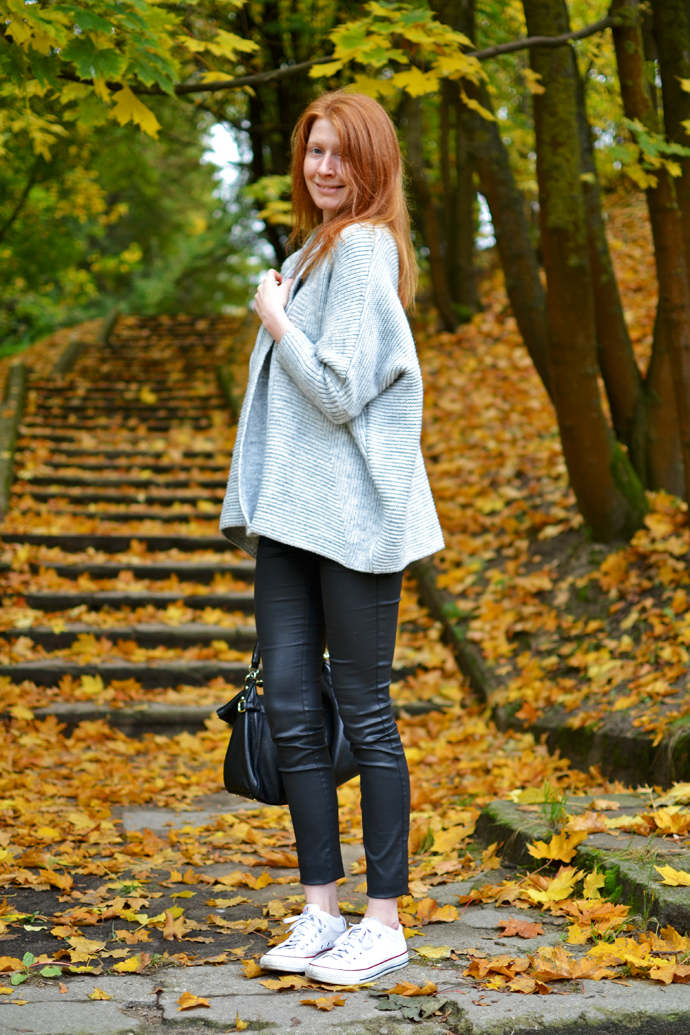 top: Sweetshirts (c/o)
cardigan: River Island
jeans: Massimo Dutti
bag: Kate Spade
shoes: Converse