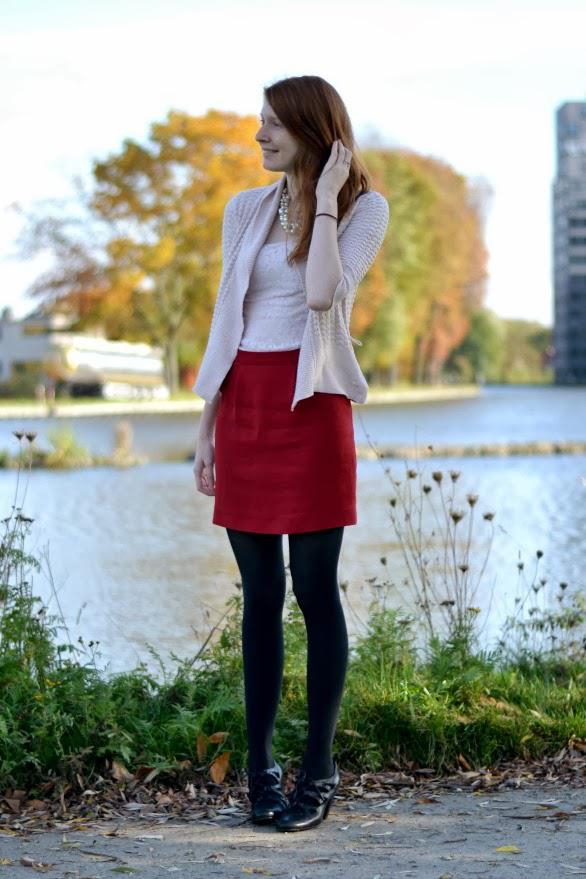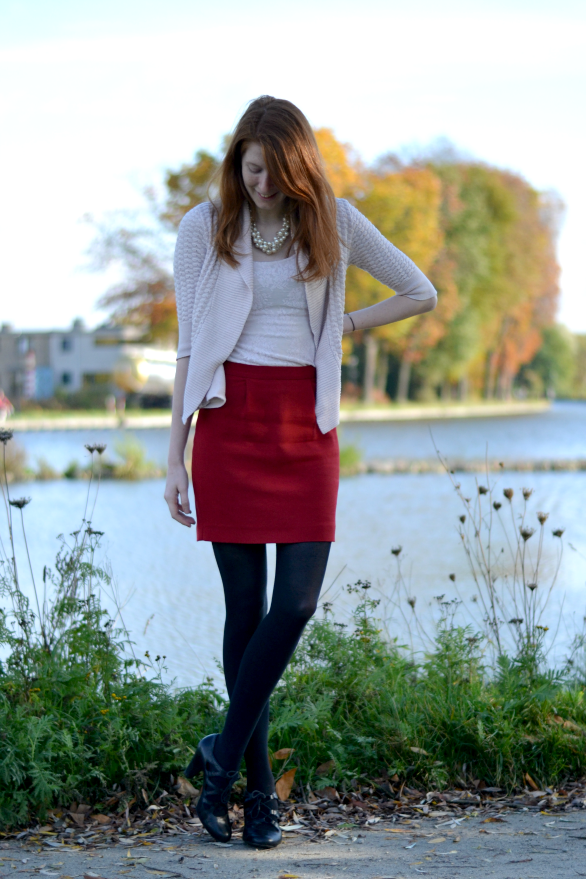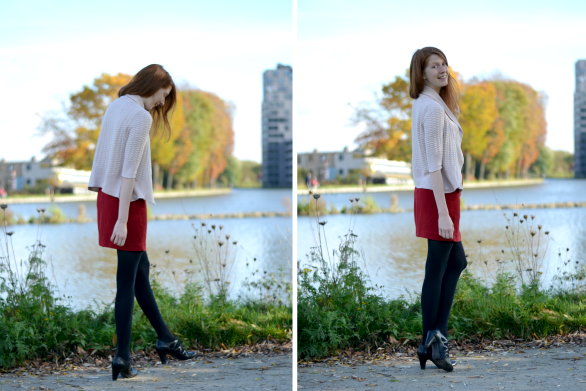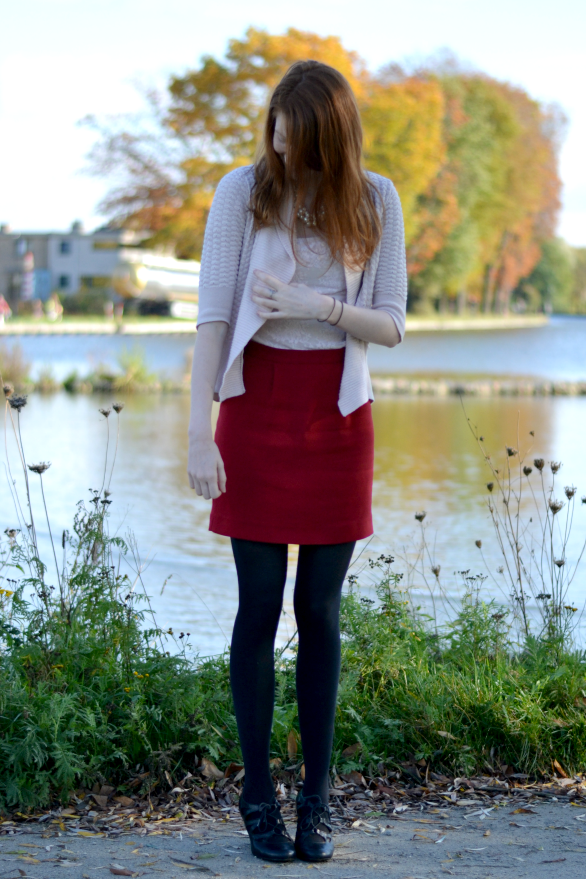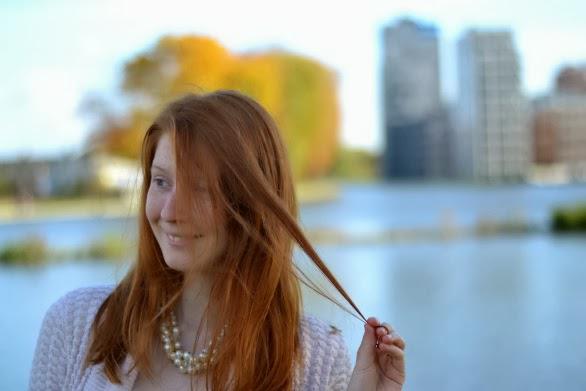 The post titles on my blog are starting to resemble my High School English class vocabulary of when we learned about directions, roads and traffic. I should change that.
Okay, so my hair. I couldn't do it. It's so stupid how emotional you can get over hair, isn't it? And the fact that I was having that monthly-thing-no-woman-likes definitely added its part to the drama-effect too. At first, my hairdresser cut off about 2 centimeters to get most damaged ends gone, but as I expected a few mini-layers had formed due to all the breakage and a lot more had to be cut off to minimize the frizz. In the end I lost 10 centimeters in the back to get everything on an even length again and got the tips of my bangs trimmed so they can grow out further. No one actually notices that this much of the length is gone except for me, so I won't be surprised if you guys can't tell either, haha. But maybe that's a good thing!
The outfit then. I made three employees of the London And Other Stories search the shop high and low to find this red mini in my size. There was also a matching cardigan and I'm still a bit sad that I chose not to bring that home with me too. I've gotten a lot of wear from this skirt, even though I don't usually like to wear things that are so short. Hence why I waited until tights-season to show it off on the blog. The cardigan and top hat I'm wearing are both very old purchases from H&M. I haven't shopped at H&M in the longest time. Admittedly, their quality has always sucked but the last few years it seemed to get only worse, and so I moved on to shop at their other stores, COS and And Other Stories, to get my wardrobe fixes. Yes, those stores are more expensive which means less new items, but they are SO much better quality-wise and I enjoy wearing what I buy there so much more too. I've been eyeing a gorgeous rusty-brown dress at COS that I think would be perfect for the holidays. But with a price tag of €100 and after my visit to London and buying a pair of new booties last week, I'll have to wait until December before my budget allows any form of closet-expansion, haha!