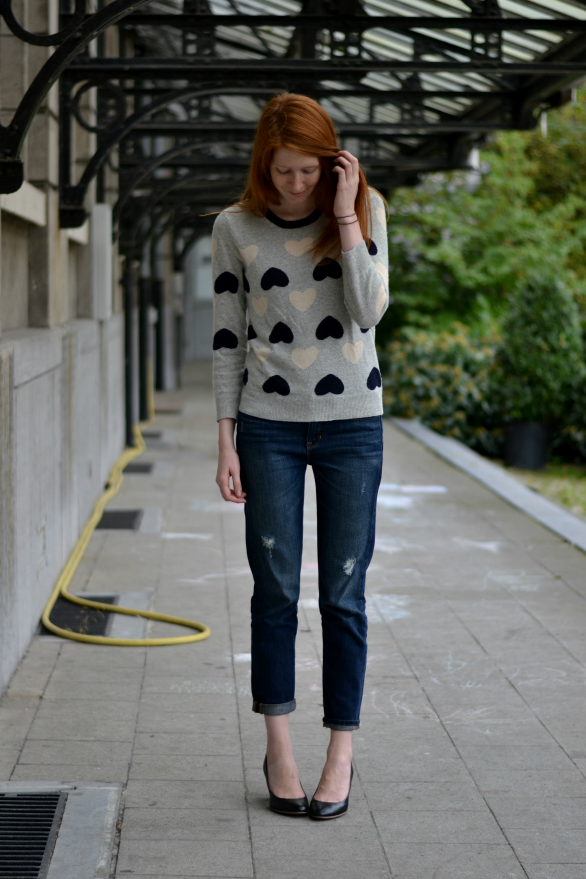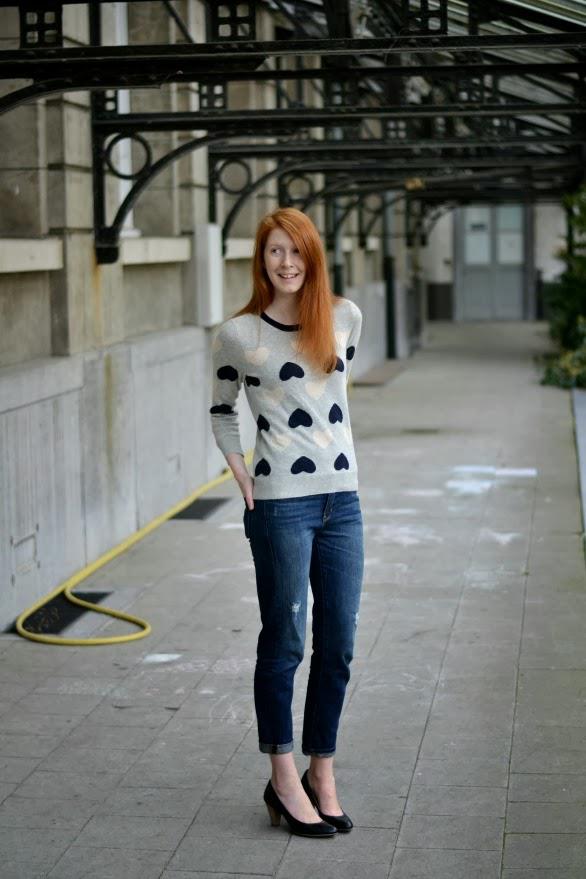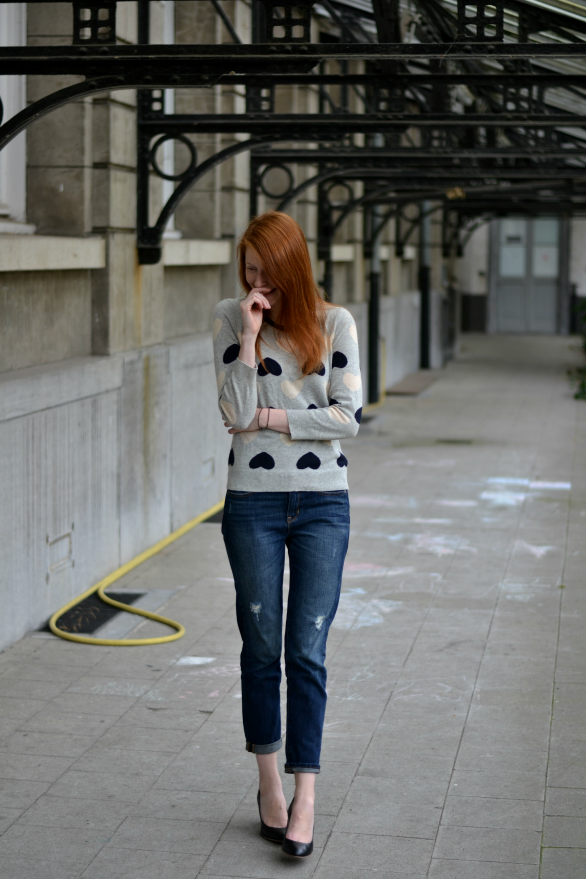 J.crew sweater • Gap jeans • Cypres heels
I have a hairdressers appointment on Saturday morning. It's been a long time coming, but I think I have officially lost my battle against the dead, dry and split ends that have been disfiguring my long hair for a few years now. It started with an inch, but at this moment my hair is very damaged up to my shoulders. Cutting off the split ends I spot, or even completely pulling out the hairs no longer suffices. And the latter really hurts, too.
I never really used to go to the hairdresser on a regular schedule, but I've been going every 6 weeks since I decided to grow my bangs out three years ago. I get the tips trimmed and have a special treatment (heavenly massage, yeah!), but after only one day the ends of my hair are already split again right where they got cut off. That is SO frustrating. It's a mystery to both me and my hairdresser why my hair breaks this easily. I never blow-dry it, I never use a styling iron nor any hair products. I wash my hair only two to three times a week with a special shampoo and use a conditioner every time. But nothing helps. I hate it. I just hate it.
The past two days I checked countless Pinterest boards to search for inspiration, but I'm just not sure about it. I know it must sound ridiculous and that it's only hair we're talking about, but I've been saving the length of my hair for 5 years and it's still only just hangs over my shoulders. My co-workers gave me some pep-talk about how good a long bob would suit me, and held up my hair to show their ideas and K tried his best by saying that it is my hair and I should do with it what I want. Boyfriends are never helpful with these things, now are they? So today I turn to you, my friends. In two days time, my hairdresser is going to give me a verdict I already dread to hear. "we're going to have to cut it shoulder-length". What should my answer be? Yes or no?