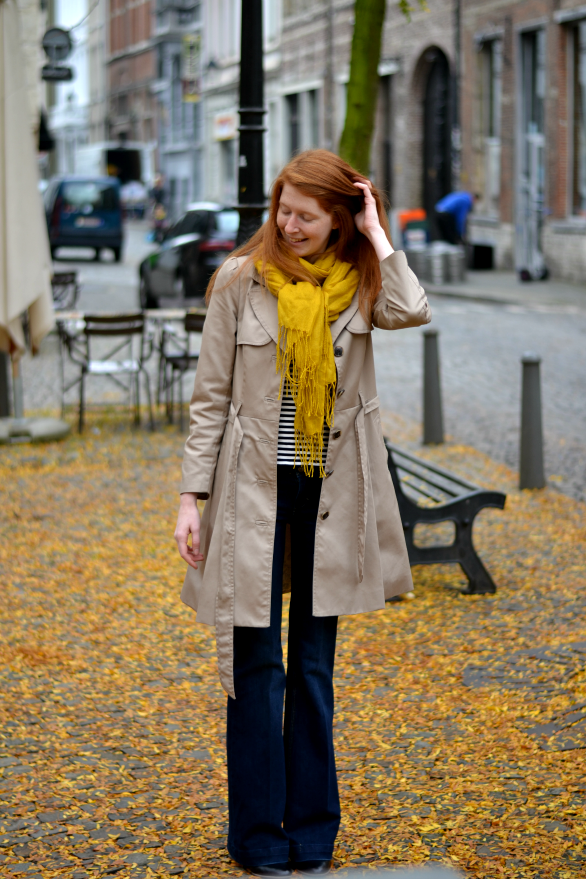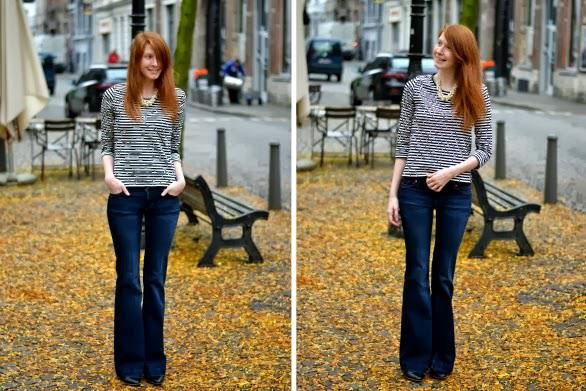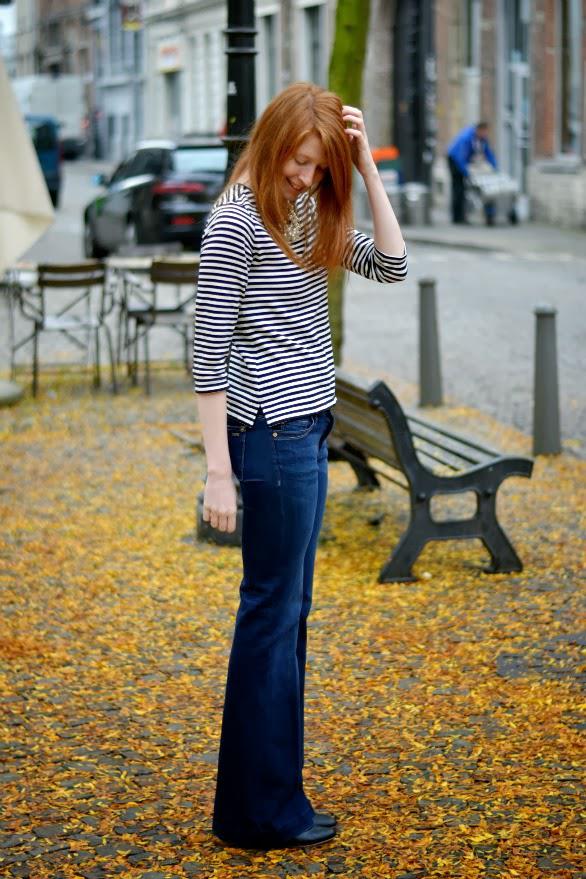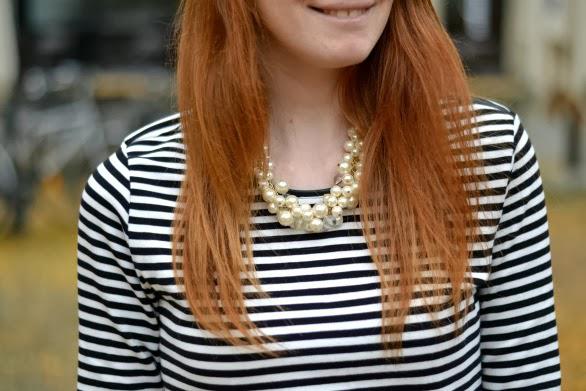 Massimo Dutti shirt • Zara Jeans • Cypres heels • Forever 21 necklace
If you are seeing this post, that must mean my concentration potion has completely run out. I don't think it has ever taken me this long to write a two thousand word essay, but with a syllabus that's contradicting itself on every new page and only a very vague description of what we need to type out this essay is far from finished. I'm at a thousand five hundred right now. And I am writing a blog post, desperately trying to avoid having to look at my syllabus or ppt presentation any more. This is going to take forever, isn't it?
Don't worry, there's some small but exciting news from this front too. Fall has fully hit the city! At home, the leaves are still looking pretty fresh and green, but just around my corner in the city hundreds of tiny little yellow leaves have fallen down on the street. Fall always comes faster in the city it seems. My scarf matched the colors perfectly, but since I actually just wanted to showcase my pretty new faux-pearl necklace I had to take it off. This necklace is the epitome of statement necklaces for me at this moment. I have quite a few today, but this one definitely gets the most wears. I just love it (otherwise I wouldn't have bought it)!
Okay guys, I am starting to feel a little guilty and those Word and PowerPoint logos in my down bar aren't really helping either. I should get started again, and hopefully I'll be able to wrap this thing up before dinner. Though, I really don't know what I am doing, haha. This is going soooooo wrong.