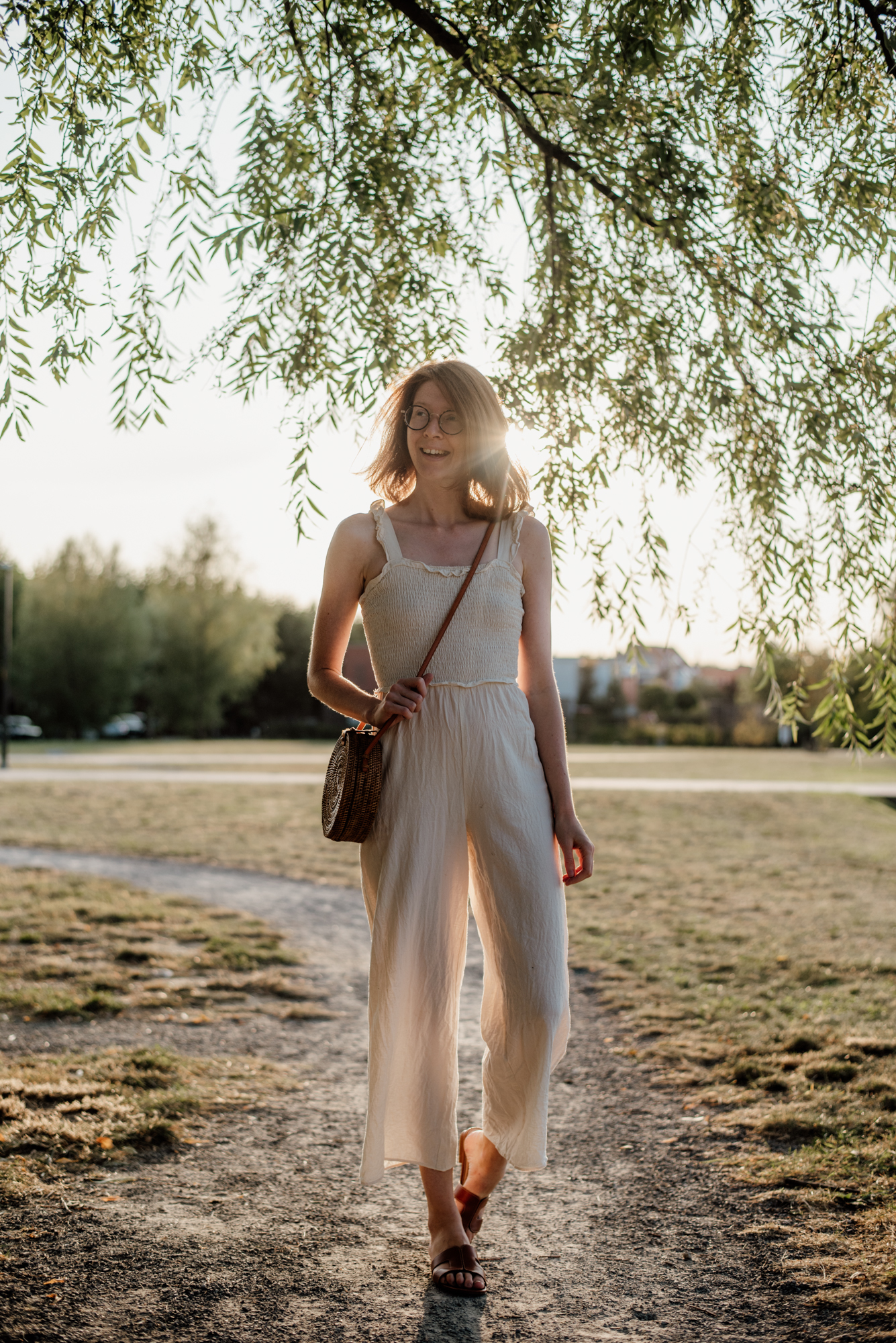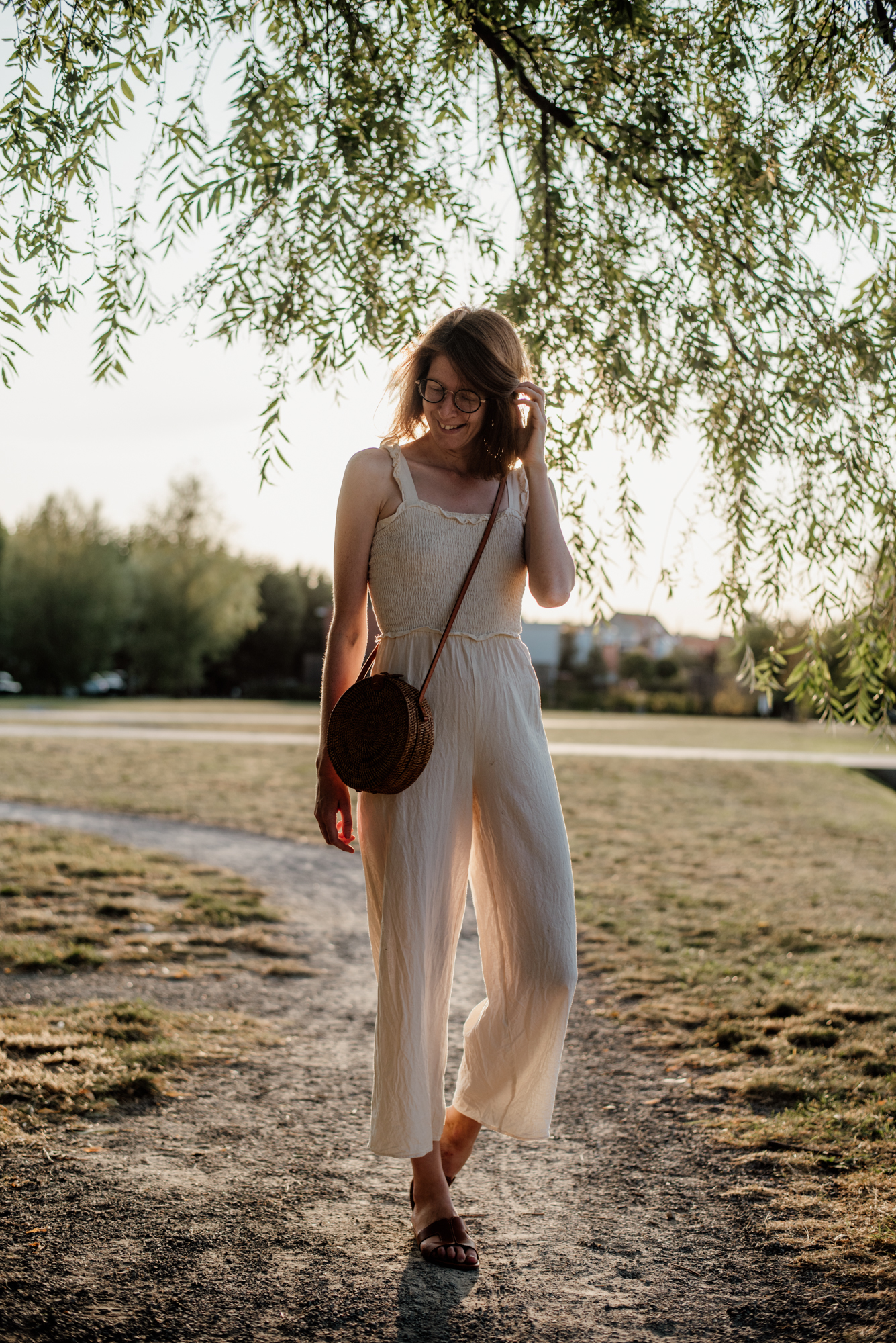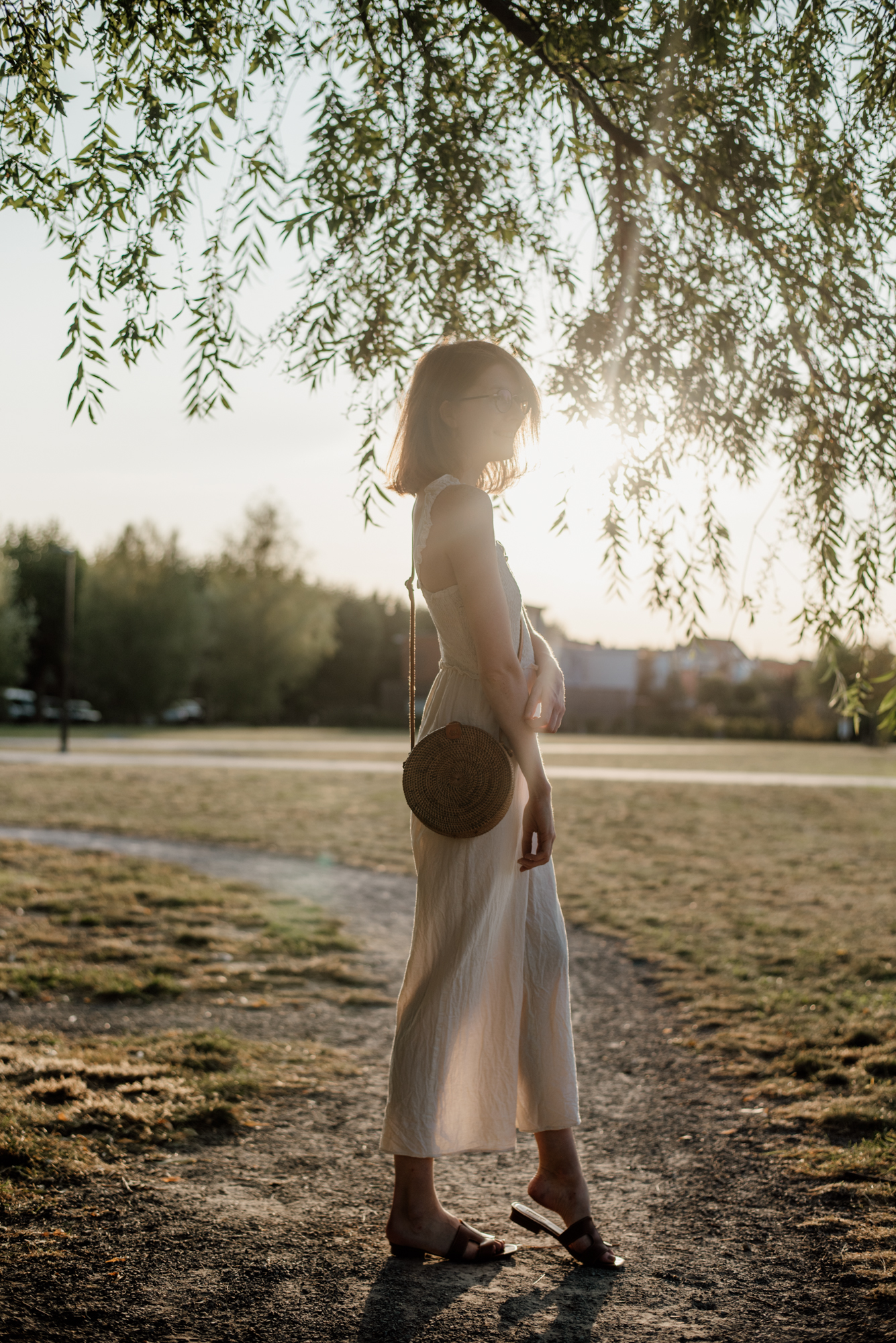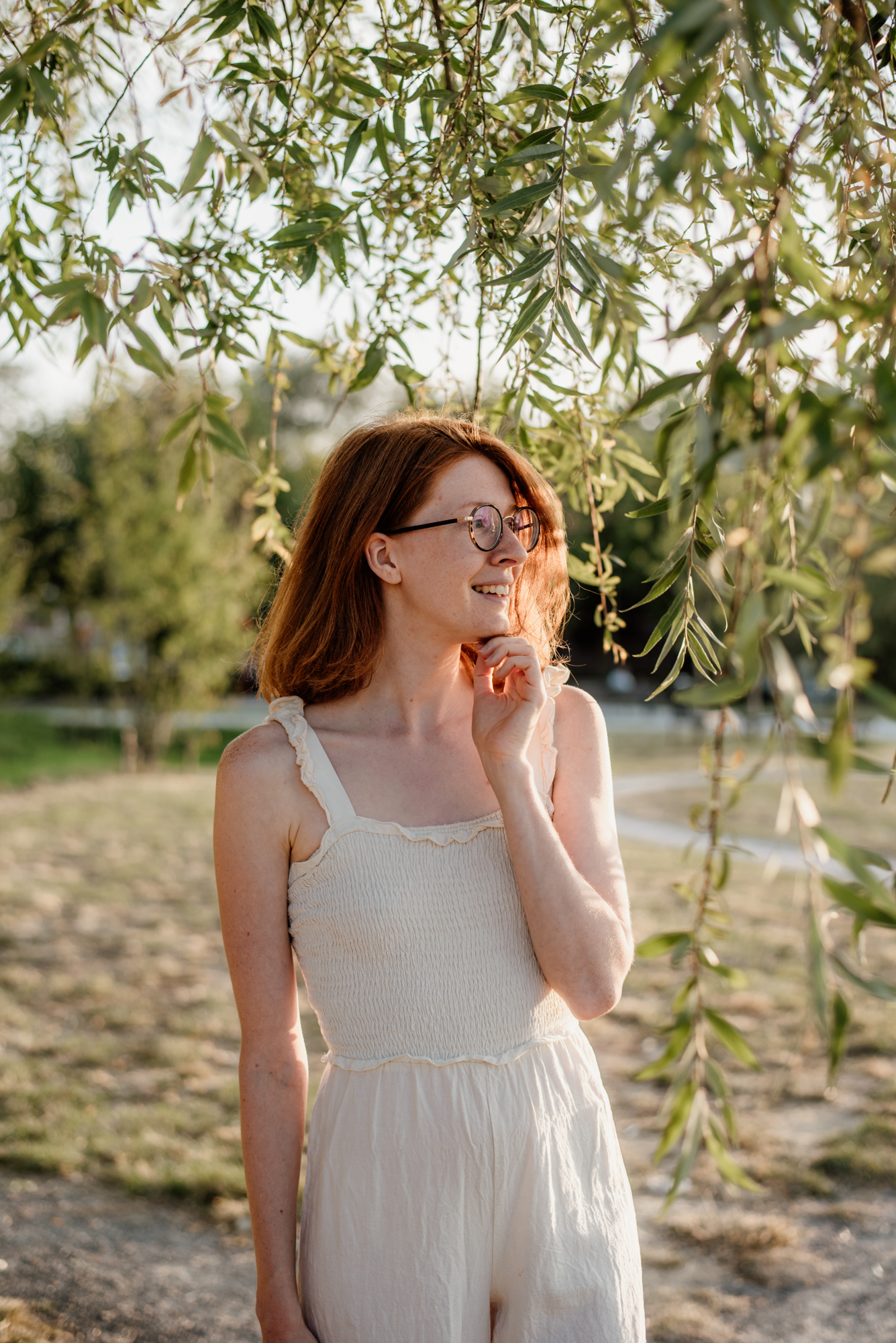 Taking you back to summer one last time today before I dive head first into fall. To me, fall is the best of all four season and I quite honestly believe it's also the one season when I deliver the best blog content. In summer I usually just throw on a white dress with the one pair of sandals that I own and call it a day. I'm terrible at dressing fashionably when it's hot. I don't know how all those Instagram influencers do it?
This year I tried to step away from my comfort zone of white and blue cotton. This cream linen jumpsuit from H&M is the furthest I got. Not very brave of me, I know. It's light and very on-trend for 2020, but it didn't quite feel right for me. When I first bought this jumpsuit I was convinced that I'd get a lot of wear out of it. Eventually I only wore it about 5 times before leaving it on its hanger for the remainder of the summer. Linen is nice, but also gets super wrinkly and that makes me feel unkempt which is not a look that I was going for. I think I'll stick to my beloved cotton for now.
How are you doing today? I have an extra week off from work because I wasn't feeling too well after our holiday in the Ardennes last week. I barely slept there as the dogs were anxious and kept us up a lot! Belgium went into its 2nd lockdown today, but it's a gentle version of lockdown 1. All non-essential stores are closed but for now we don't have a perimeter and the curfew doesn't personally affect me either. It's the limitation of social life that is starting to get to me. "Luckily", I can't work from home due to the nature of my job, so I will still be in the office 2/5 days as well and can chat with my co-workers at a distance and with masks. But at least I still see actual people and that does a lot for my well-being!
I think I'm going to crawl into to bed now for a little nap before Netflixing the rest of this rainy day away. Wishing you a lovely week! xo
Outfit details:
Jumpsuit: H&M (last season)
sandals: Dune London 'Loupe' Slides
Bag: from independent boutique