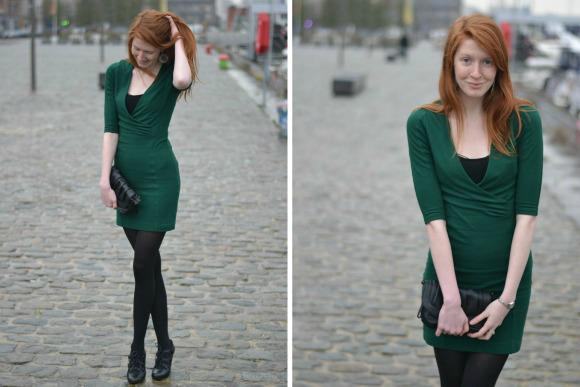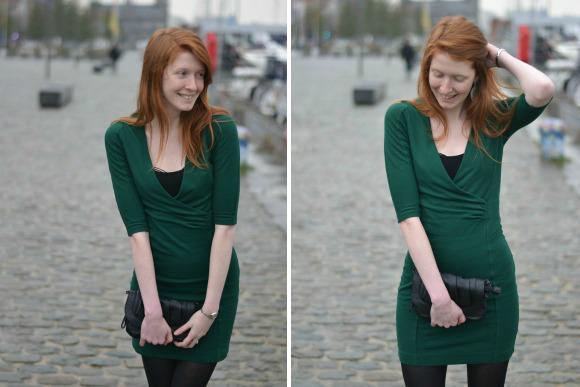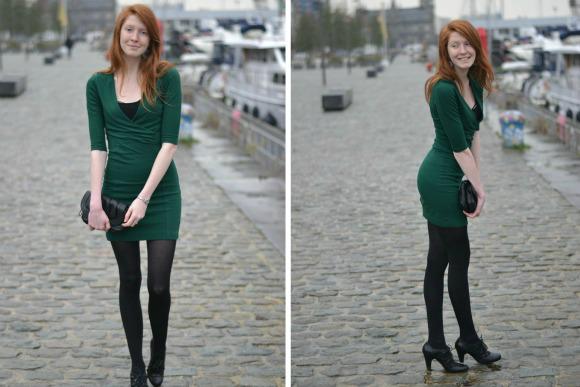 Zara dress // Promod bag // Boo shoes // Twice as Nice earrings // H&M Tights
I've been pondering about what to write about today for a few minutes now. Things have come across my misty brain, silly subjects mainly, like a post about my morning ritual. Only that, I don't wear make-up, so that post would be quite the short one. On the other hand, a lot of readers like short posts as they are not here to read me chattering. Then I thought to write about the most epic, awesome, stupidest-thing-to-do-when-you-have-no-money thing that I did last weekend. Unfortunately for you, I don't want to jinx it and besides, it's way to fun to tease you guys by saying I did something awesome (or at least in my mind it is) and then not tell you what it is. Just because I can. Keanu would approve me doing what I want.
Okay, I think that was enough dialectical talk for today. I think my philosophy exam is going to be awesome (it's about having a dialectal point of view, you see), just like that awesome thing I did but will not tell you about. Okay okay, I'm lame, I know. But I'm incredibly afraid of jinxing it, as it is something I've been looking forward to so much since the last time I did it. Giving away a teaser doesn't count for jinxing it, now does it?
Let's finally have a quick word about this outfit. Yes, this dress is shorter than my average ones. It's also something I don't usually wear as it is more of a sexy one, and cannot be put under the category 'college appropriate' at all. But I just love the way it suits me, even though I'm completely curve less. The green hue is simply perfect. And yes, it does remind me a lot of the color of our Christmas tree right now, but its color matches my hair in a way I cannot help but love. Those two things are entirely unrelated. Okay, so why did I wear it? Because it's K's favorite and we had had a little fight last week and I wanted to make up for my crazy, woman-with-hormones behavior. And maybe because he gets extra sweet and does the dishes for me when I wear this. Just maybe.