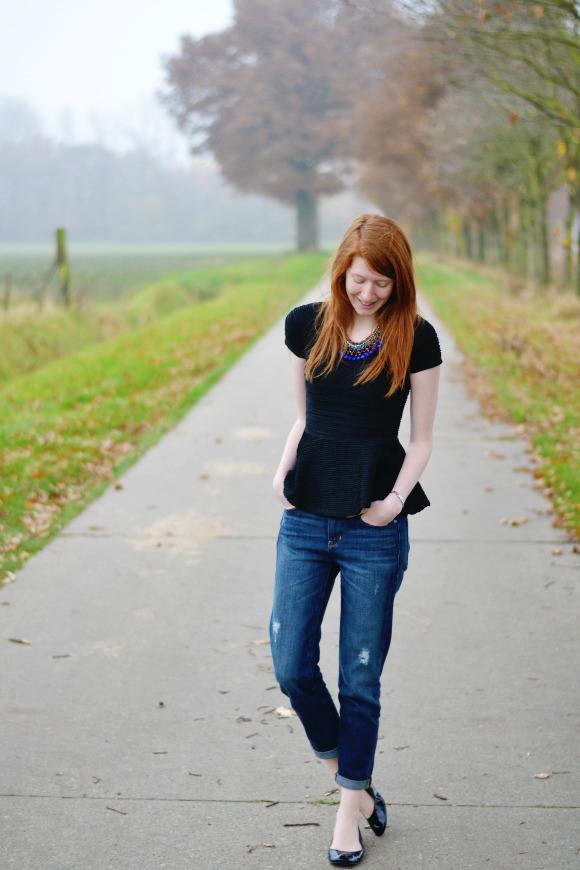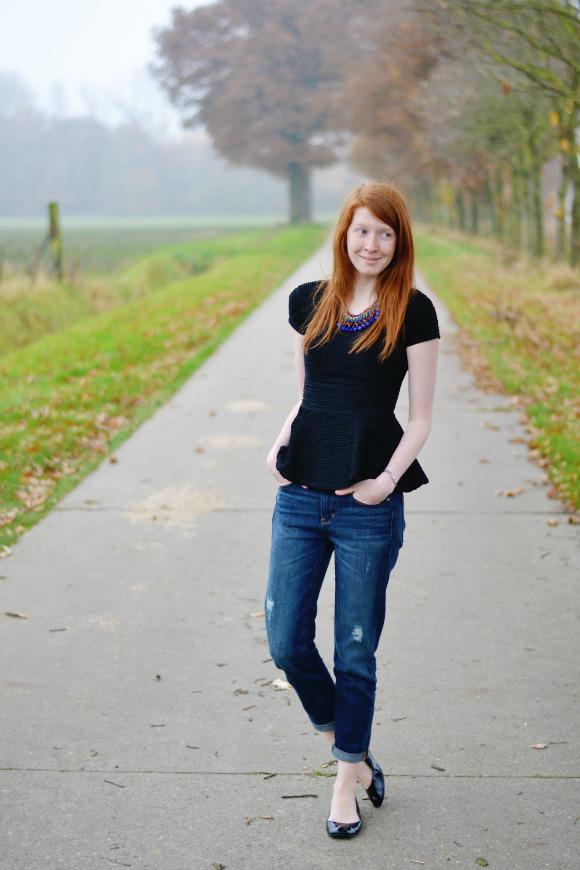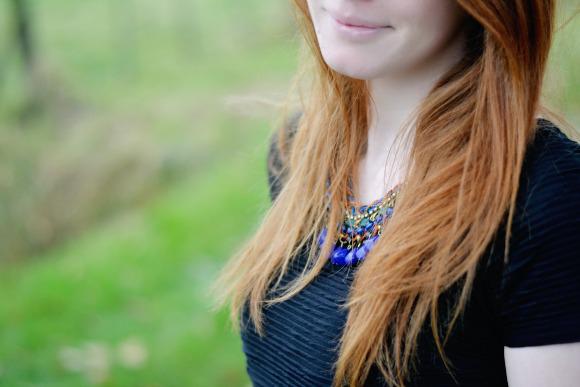 Gap Jeans // Zara top & necklace// Nine West flats
Phew. I just finished my last paper for this week and I am so thrilled that this one's off my plate. At fifty percent of the grades for my Professional Ethics course you can guess how much work it was. So In my opinion I think I deserved it do a little online research in anticipation of Cyber Monday. We don't celebrate Thanksgiving, but that doesn't mean we don't like to participate in the festivities that follow! I was looking for a perfect dress for the holidays. I want it to be more conservative, with a knee-length elegant A-line skirt, and it has to be red! Yes, it seems impossible to find, but I'm confident it's out there, somewhere hidden in this immense sea of sequined mini dresses. And it will be mine.
As I've been behind my computer all day my head feels fuzzy and I can't come up with anything usefull to share with you. All I can think of is how badly I could use a real vacation. One more month until winter break!
Happy Thanksgiving to all those who celebrate!
And I wonder… what's your perfect holiday dress?