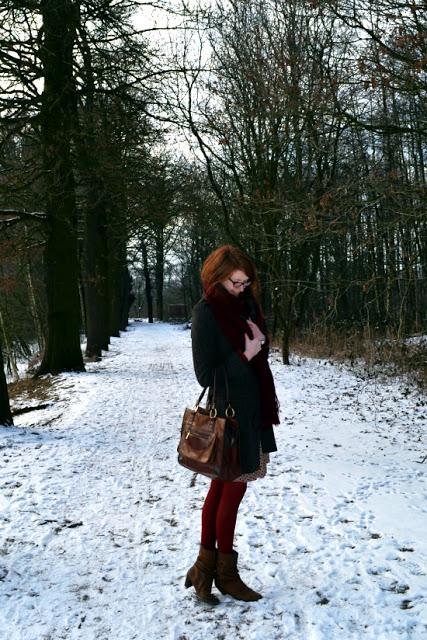 Wearing: Zara coat, Mango dress, Veritas tights, Ollie and Nic bag
This weekend I found out that -20°C is no laugh. 2 warm duvets in flannel covers, a flannel PJ and a bunch of fleece blankets could not keep me warm last night. Where's that boyfriend when you need him?
About the outfit. This is my absolute fave dress that I own! You've seen it one the blog once before, last April. I bought it in London, with the rusty orange vest that I am also wearing but you can't see. I got the bag on that same trip from a little boutique on Carnabystreet. It was way too expensive (about €75 I think…) but also way too pretty not to buy. The zipper broke last year after I stuffed in way too much stuff one to many times, that always happens! And this is my other coat! My dad had put it in a musty bag and put it in the attick. It smelled afwul when we found it but after a quick visit to the drycleaners my beloved coat is as good as new.
Did everyone survive this cold monday?
XO Nikki