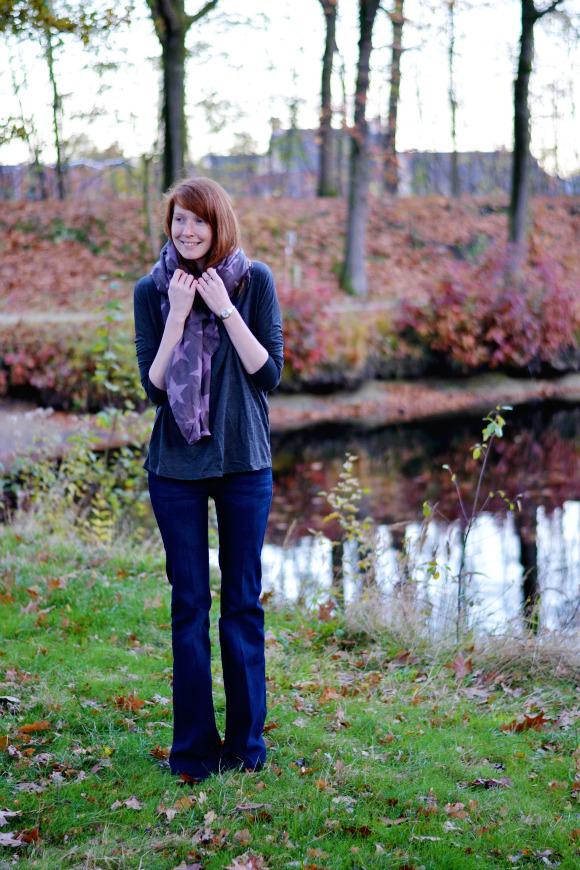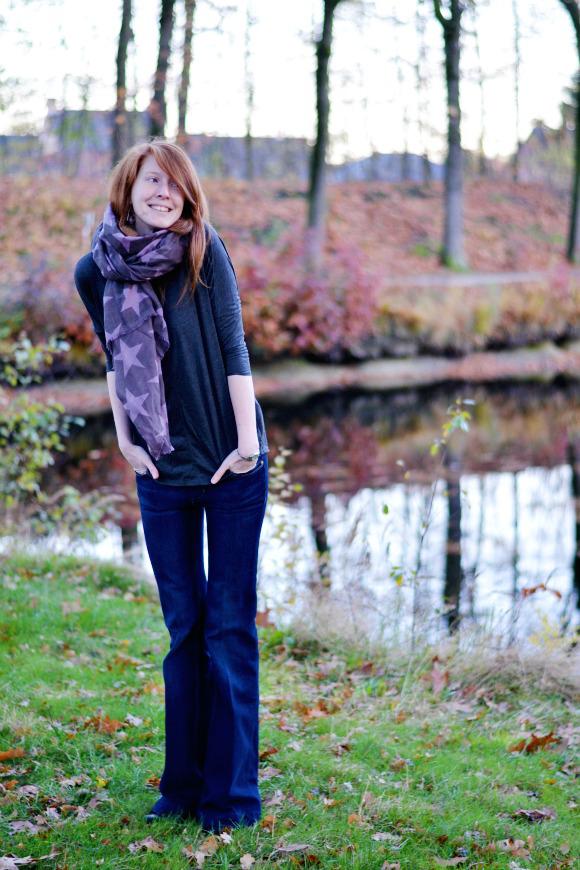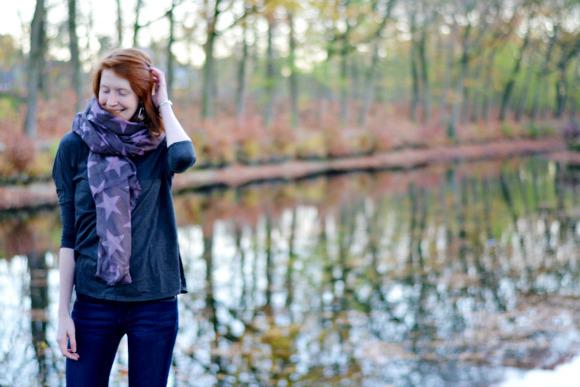 Scarf: giveaway win via
Fleur Webshop
// Zara top and jeans // I AM earrings
Apart from my flannel jammies, this outfit is the comfiest one I can create 🙂 These jeans fit better than any pair of leggings and that scarf is so big, I could use it as a blanket. I won the scarf from a giveaway my sweet
Dorien
had a while ago, and I've been using it a lot, because 1) it's purple, my fave color to wear and 2) it's super soft!
Outfits like these are the best when working for school. I spend most of my weekend in house wear typing away one essay after the other. There's so much work on my plate that I'm messing up deadlines, I even forget to go to school, start having major writer blocks and generally feel terrible and tired. I don't know how all you working, college going married moms do it! You girls must be super humans For me, it's about time this semester comes to an end.
I'm off to proof read my latest essay before I turn it in. One more down, 4 more to go!
I'll stop complaining now.