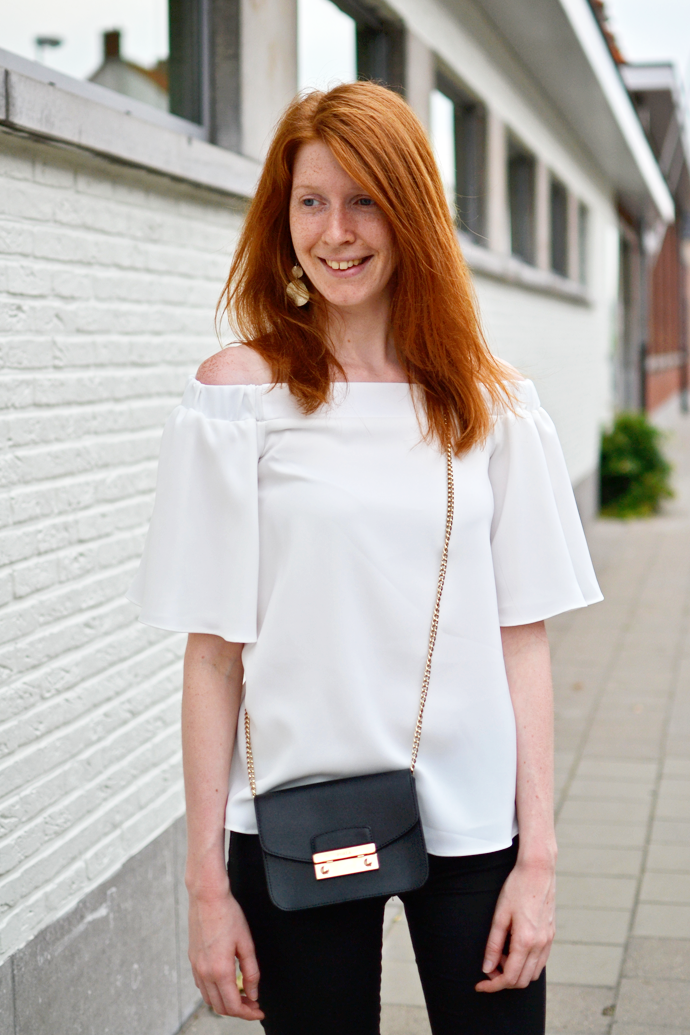 While I had been shopping my wish-listed items for the upcoming fall season to my hearts content, Mother Nature decided it was time for a heat wave. Heat waves only mean two things to me: sunburns and sweat. Those two things happen to not look good in outfit photos, so that explains my absence from my blog and social media last week. I was also feeling a little under the weather (that's punny) due to a little sickness, nervousness about new tasks at work and stress about a big decision we had to make which I'll share more about soon.
On Sunday it finally cooled down a little and my sunburned shoulders were back to their normal pale and freckled self, so we headed out to shoot pictures of a favorite outfit of mine. These coated jeans and I have been inseparable since I bought them a few weeks ago. I like their toughness and the edge they give to an otherwise plain outfit. I owned a pair of coated denim way back in High School, because Lindsay Lohan was all the rage and she wore leather pants all the time, and I regret throwing those out once the trend had passed. Over the years I've learned that I have a thing for tougher wardrobe staples, such as boyfriend jeans and blazers, but I wasn't aware of that back then. Safe to say that I've wised up and am planning on wearing my new jeans a ton!
I've also finally found a Bardot top that I really liked and that works well with key pieces in my wardrobe. It's from River Island and it's also available in about ten other colors. I went with white because I wanted to have something to give my early fall looks a summer-y touch. It's flow-y, double layered and has gorgeous wide sleeves, how much better could it get? I've spotted many other must-haves at River Island, so keep your eyes on the blog to see my favorite picks from their fall collection soon!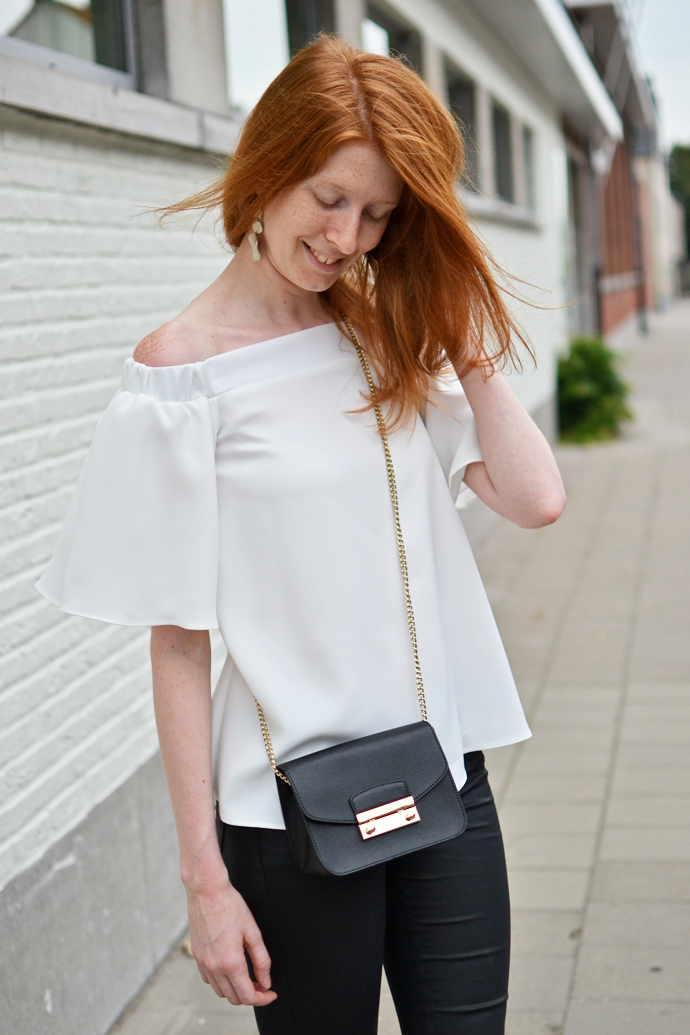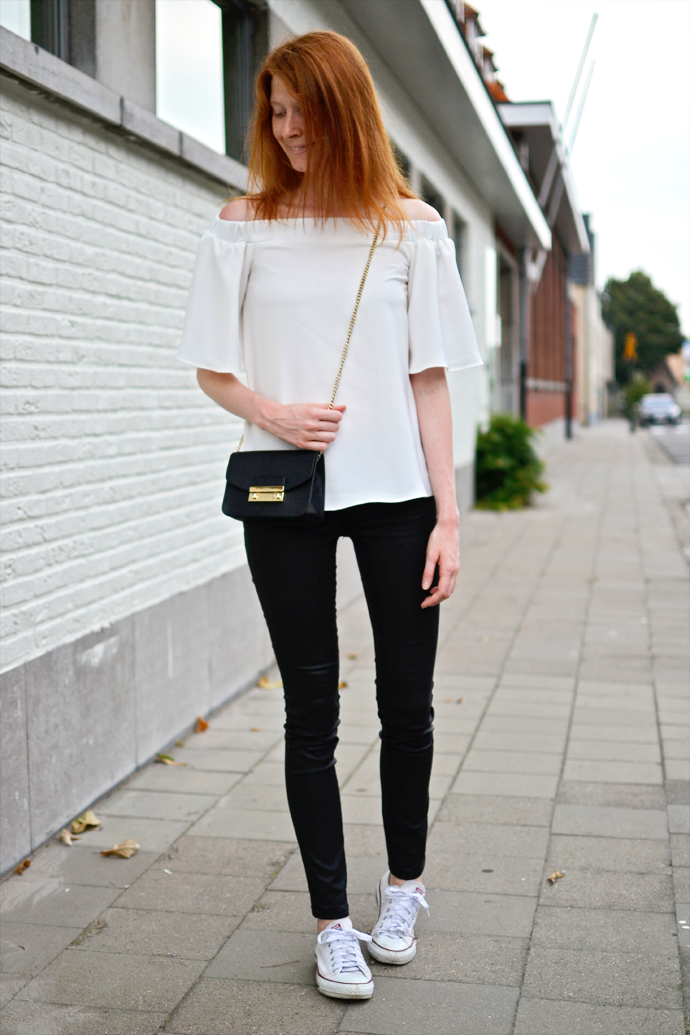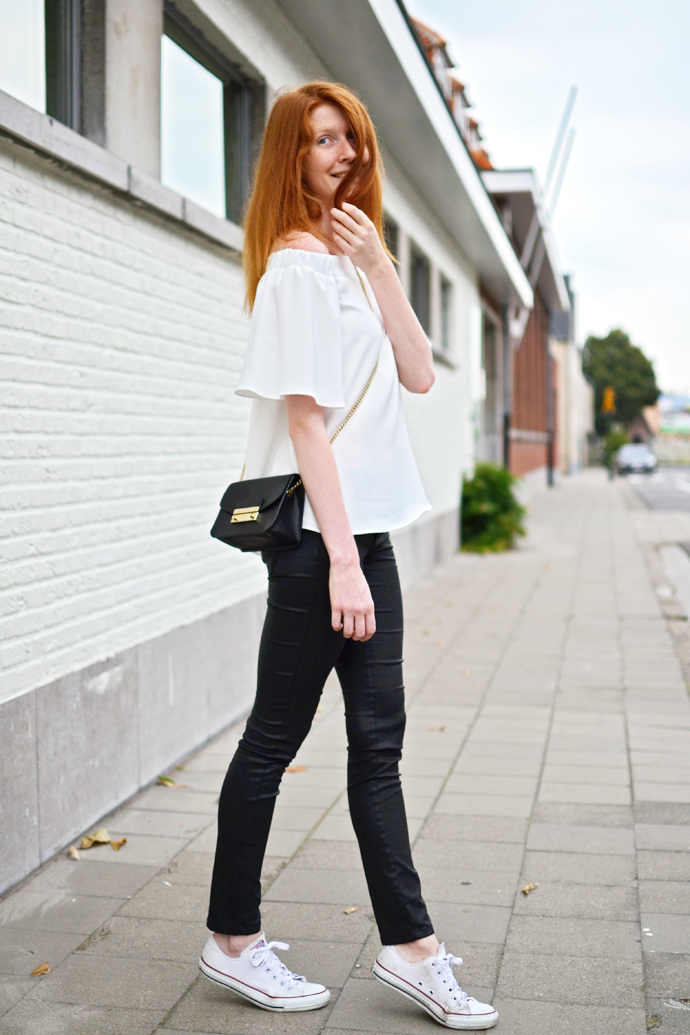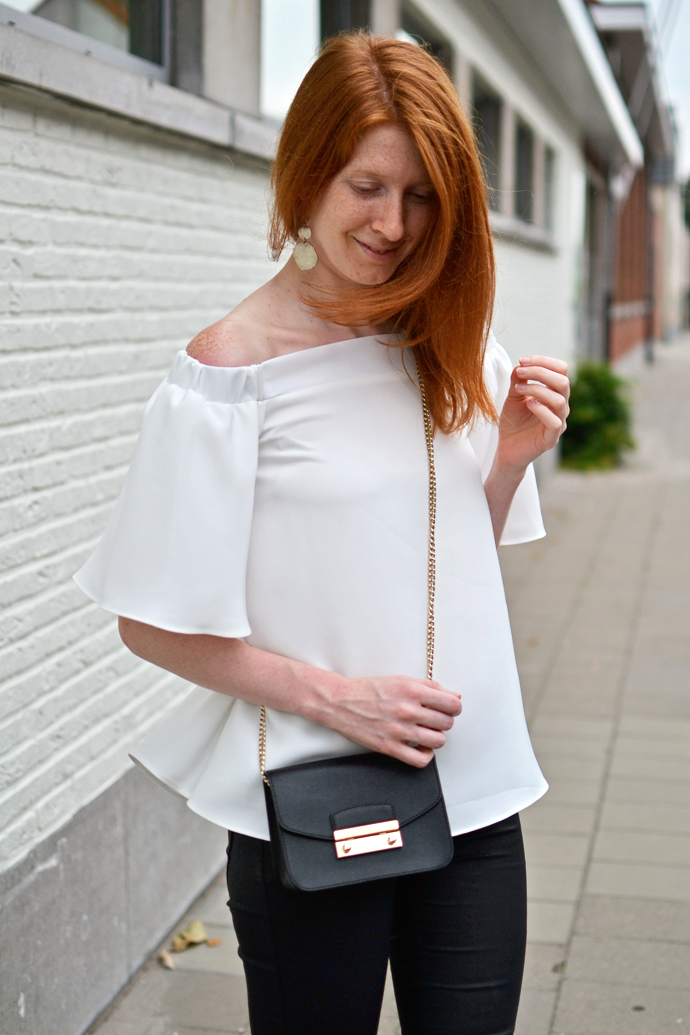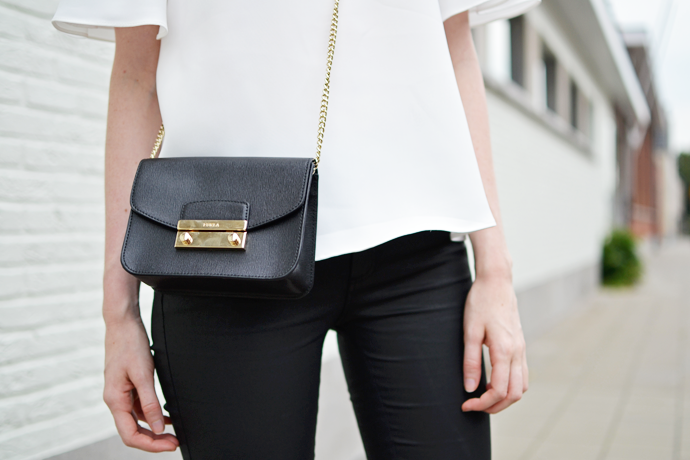 earrings: Oasis
top: River Island
jeans: Massimo Dutti
shoes: Converse All Star
shoulder bag: Furla 'Julia'