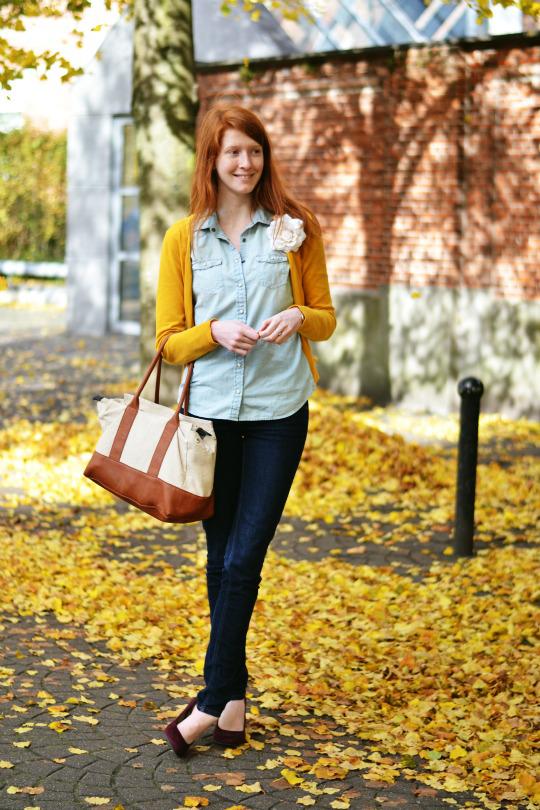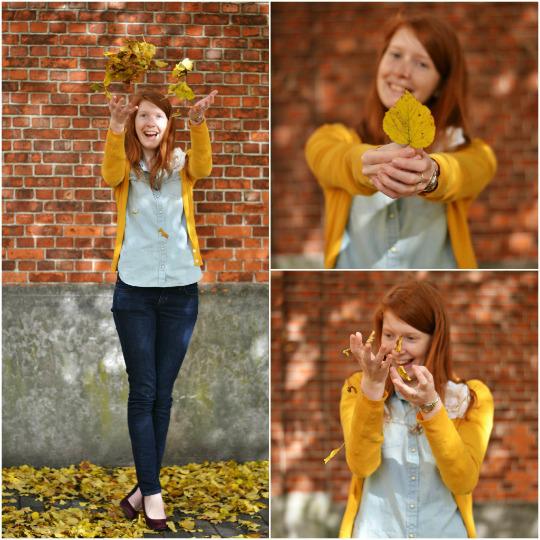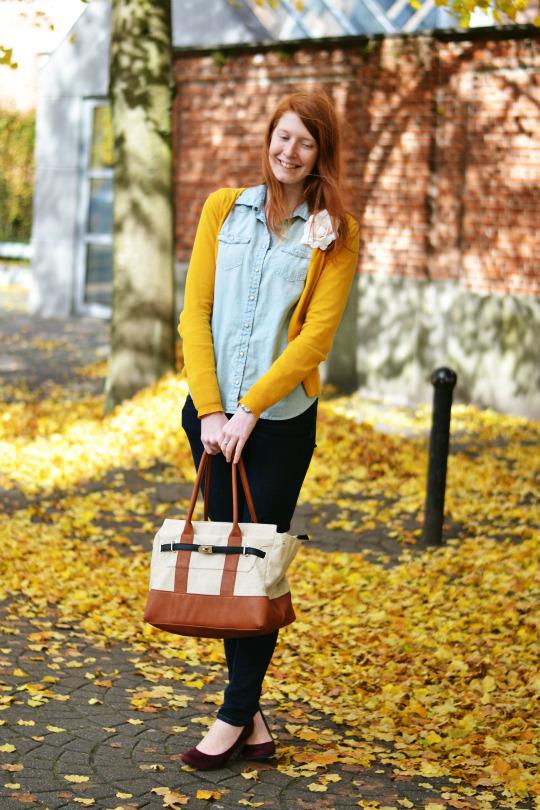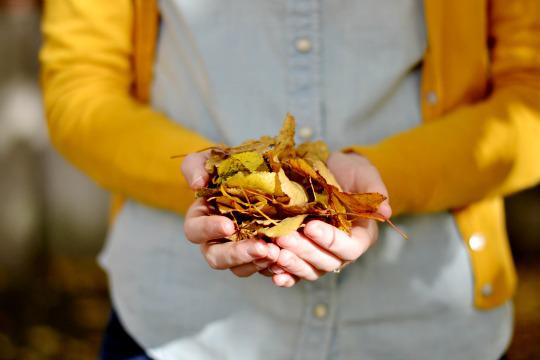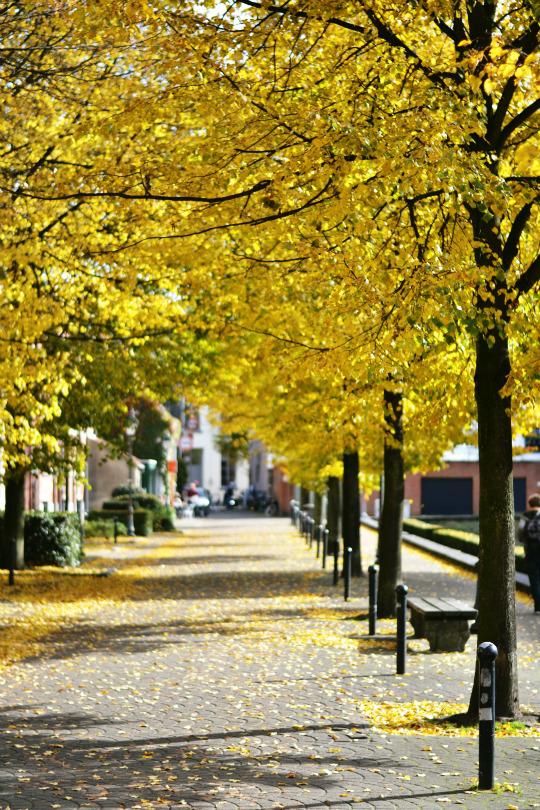 Hema cardigan // AE shirt // H&M pin // Gap jeans // La Strada shoes // Aldo bag
When we saw this little lane with all the yellow leaves after school we knew it was the perfect place to quickly get some pictures. My friend K, who's the other part in "we" was appointed photographer and happily played her part. That building building behind me is a highschool and the seniors were having lunchbreak. Awkward stares galore, but who cares. The leaves matched my cardigan, so it was meant to be. Half way down our instant feel-good shoot, an elderly lady with long bleached hair and latex outfit appeared (sounds BAD.) and shared with us some of her fashion-wisdom: "The best poses are the ones where you act naturally". So smile & be pretty, okay ma'am.
The past weekend was spent in the, for a change, sunny city of Antwerp where I was trying to read my issue of the Brittisch Instyle Mag on the Grand Market, made impossible by an American man who didn't like his tourgroup and decided to sit next to me for a moment and ramble a bit about the Presidential debates. It was pretty fun! His group went on and at 10 the stores went open and as usual I could not afford the pretty things at American Apparel but I did get lucky at Mango and F21. With a new blazer and my first ever sweater I am now fully ready for fall. Bring it on, weather!
I feel like this post makes absolutely no sense.
Okay.