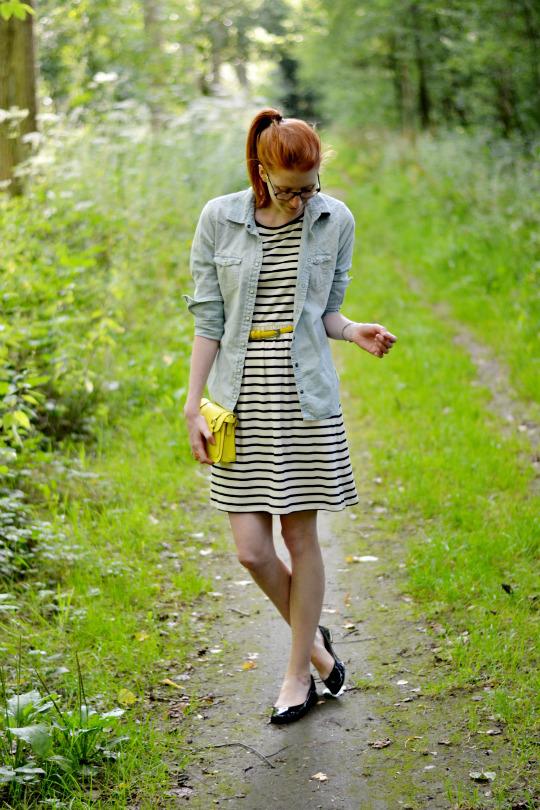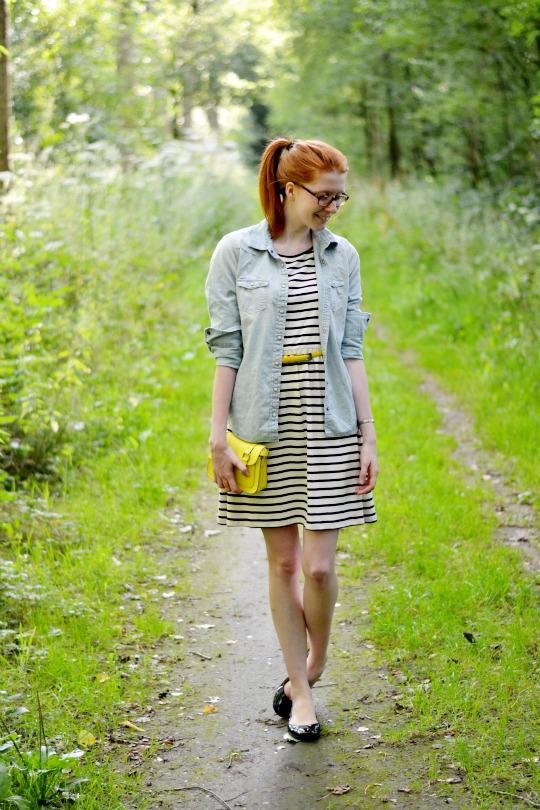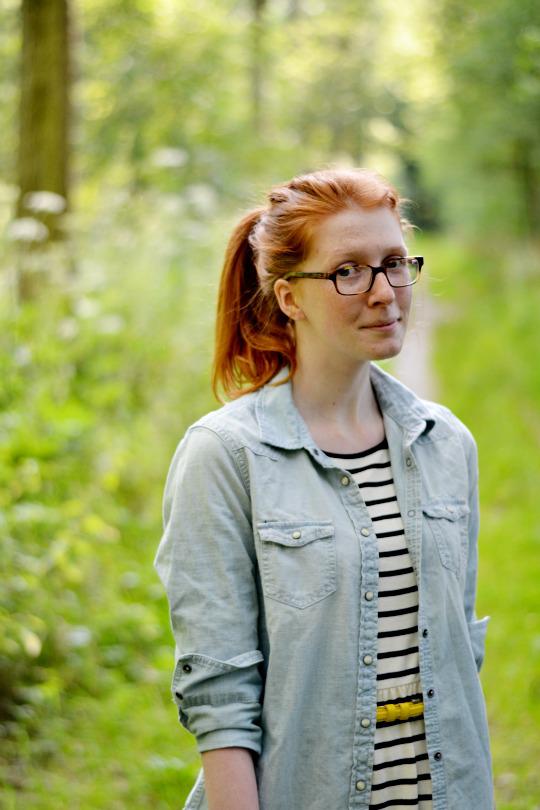 Wearing: AE outfitters Denim shirt – Oasis dress (via Asos) – Nine West flats – Old Navy bag – Pieces belt
K and I went out for an evening walk outfit photos (We all know we don't actually go for the walking part, right?) for the first time since I got back from my trip to the USA. It felt a little awkward after so long! Last week I ventured out to this spot on my own to practice a little with my newest camera lens. While doing so I got stung by either a wasp or a horsefly and my leg swell twice it's size and I got a large bruise around the bite. My doctor says I'm allergic (No kidding, Sherlock!) and gave me the smelliest creme ever, haha. Too some people's horror, I tweeted a photo of it after it happended, but I can asure you the smelly cream did it's job and apart from an itchy spot my leg is fine now. Off to enjoy summer again!
I haven't been around the bloggin' block that much lately. After the exams and my time off my social life came back knocking on my door and I like it beeing back full time. With our crazy thunder-y Belgian weather we mostely have to stay in and watch old seasons of Bones and movies on Prime, whilest drinking fresh raspberries smoothies and having the obligated discussion on how hot/not hot Ryan Gosling is, but still I get a really summer-y feeling.
Also, meet my new best friend. This denim fella plays so well with my dresses and skirts that I can't stop wearing it. When I first met him on Broadway I wasn't too sure, but I couldn't get him out of my mind and when we walked by and AE again a few days later I gave in and bought this overpriced beauty. I'm glad I did though, He's a great cover up on a chilly evening and he'll get me far into fall too!
How's everyone doing around here?
xo, Nikki