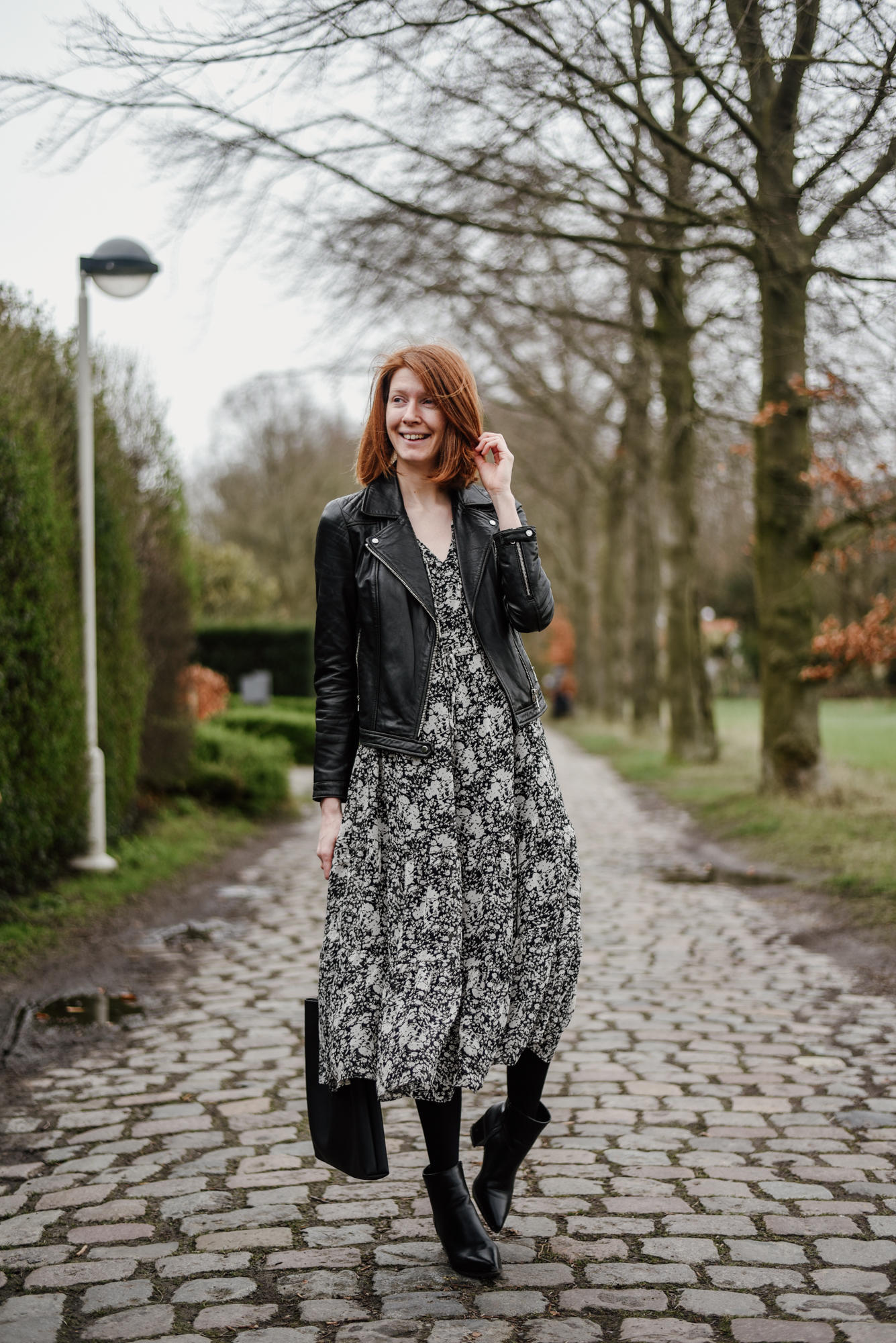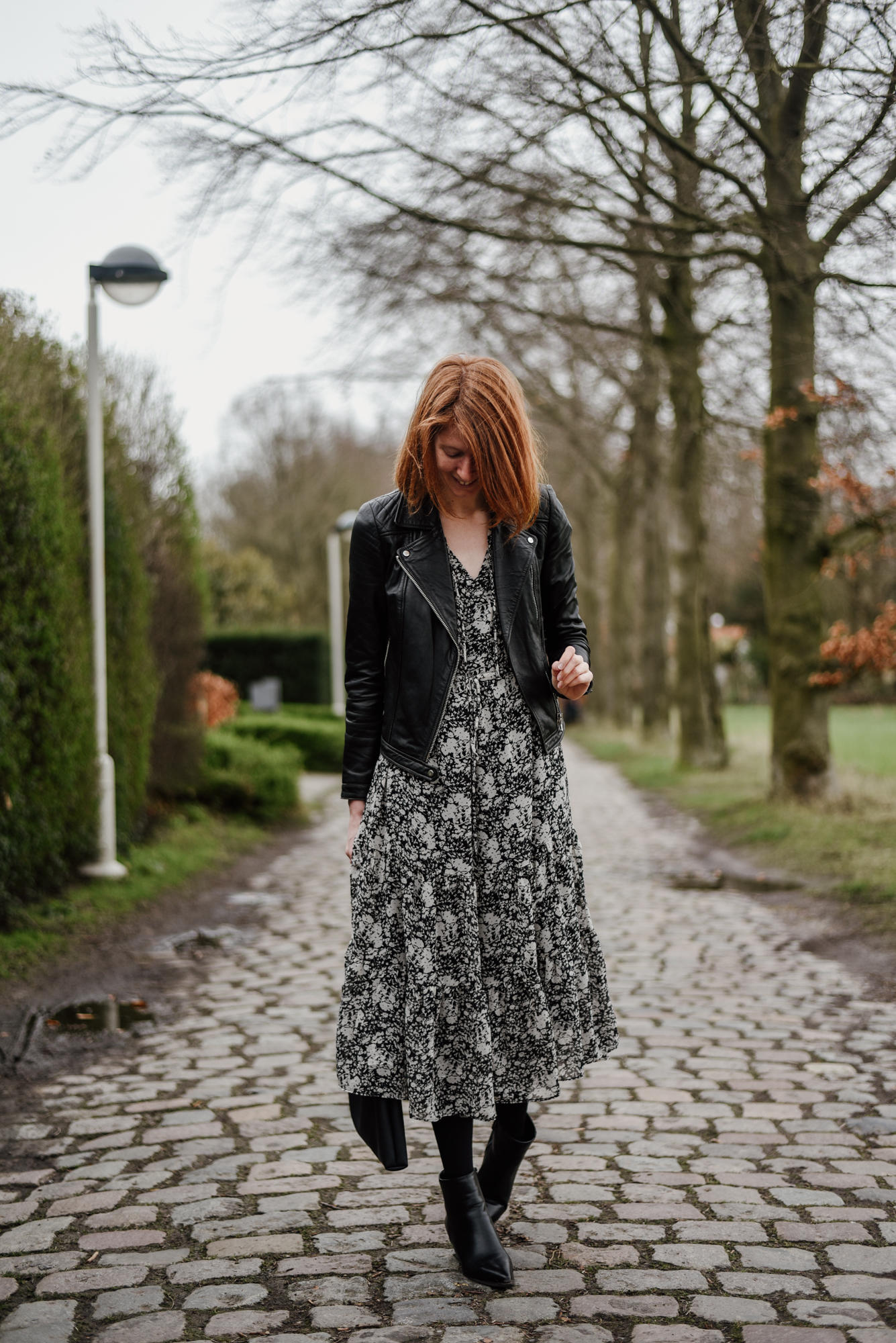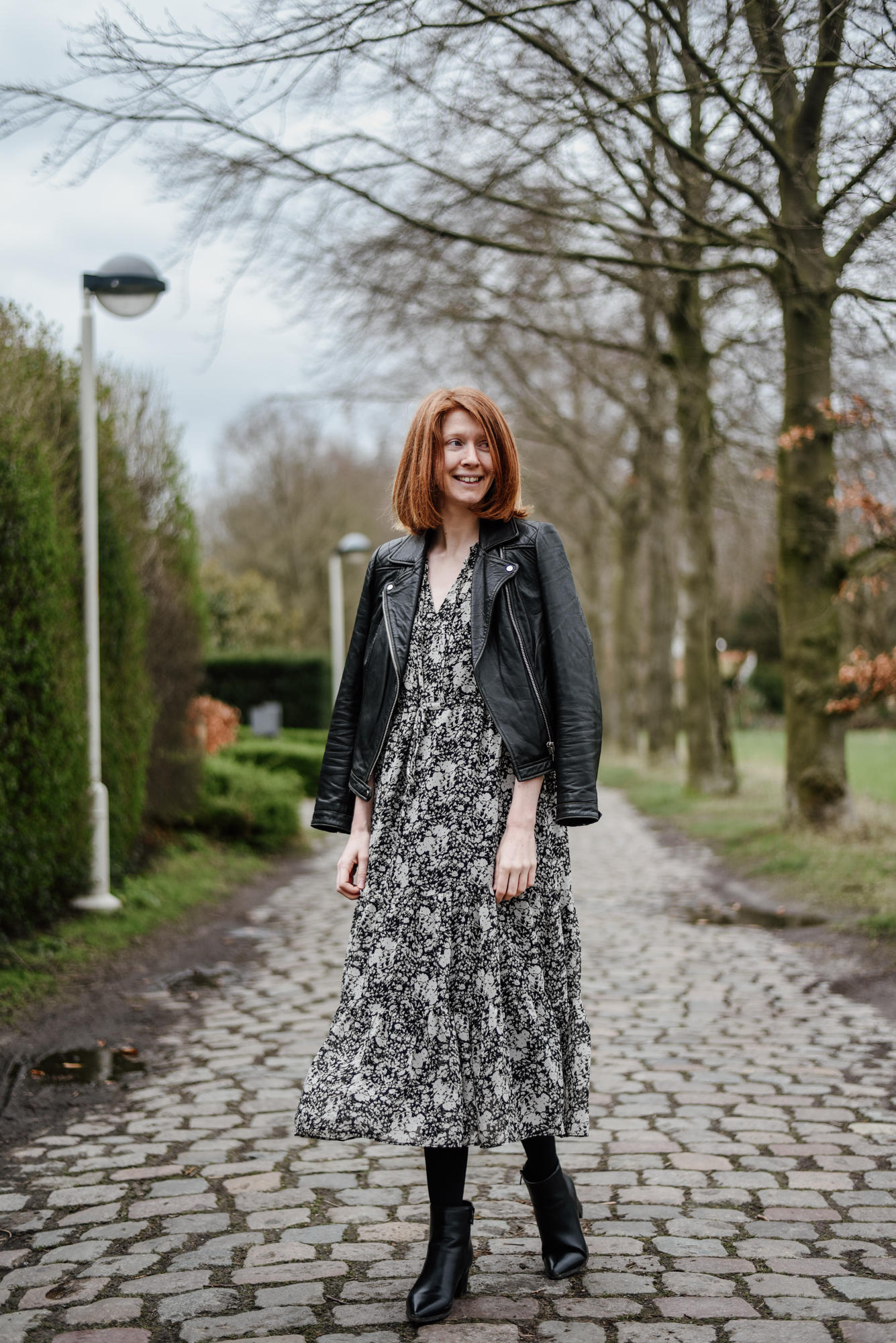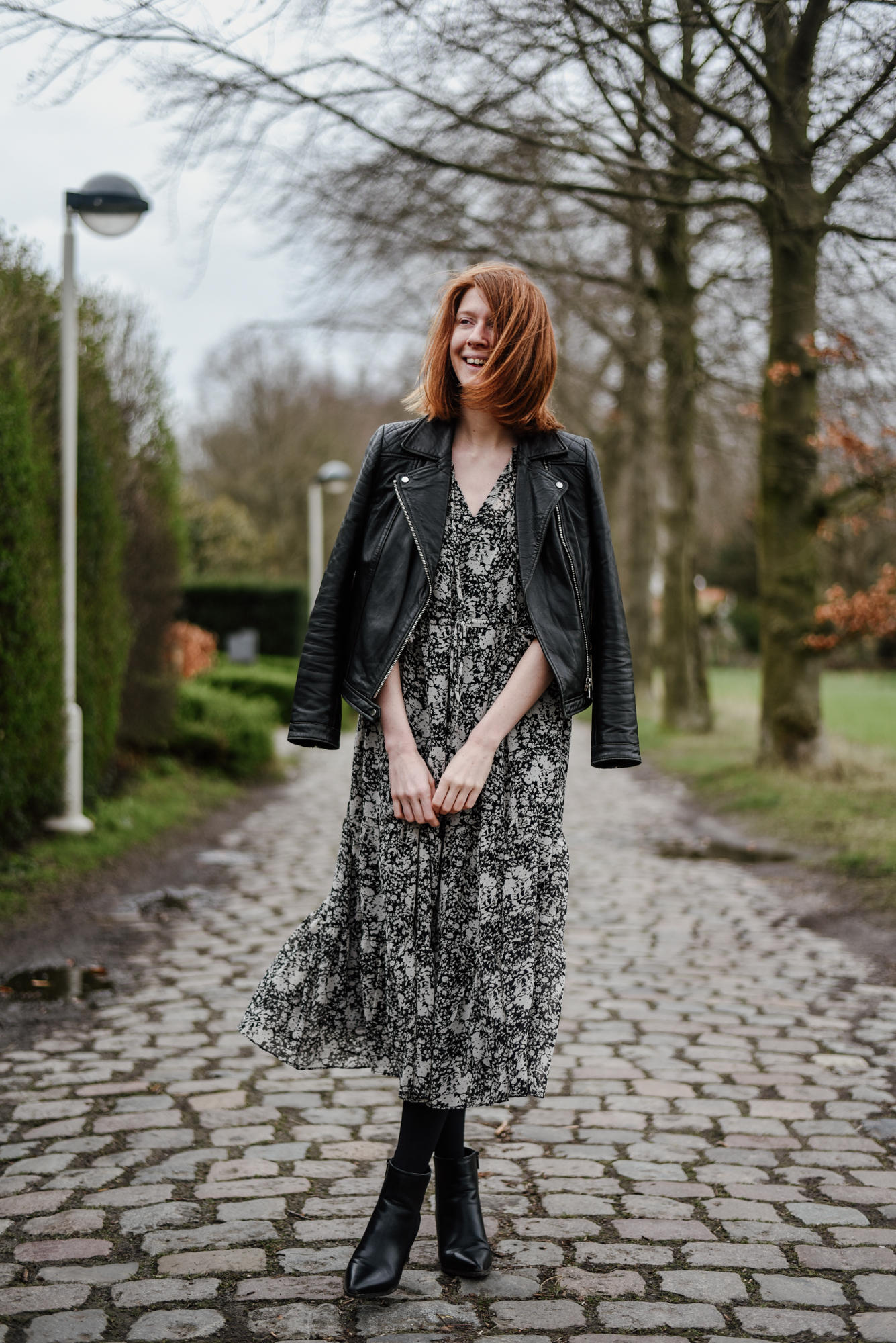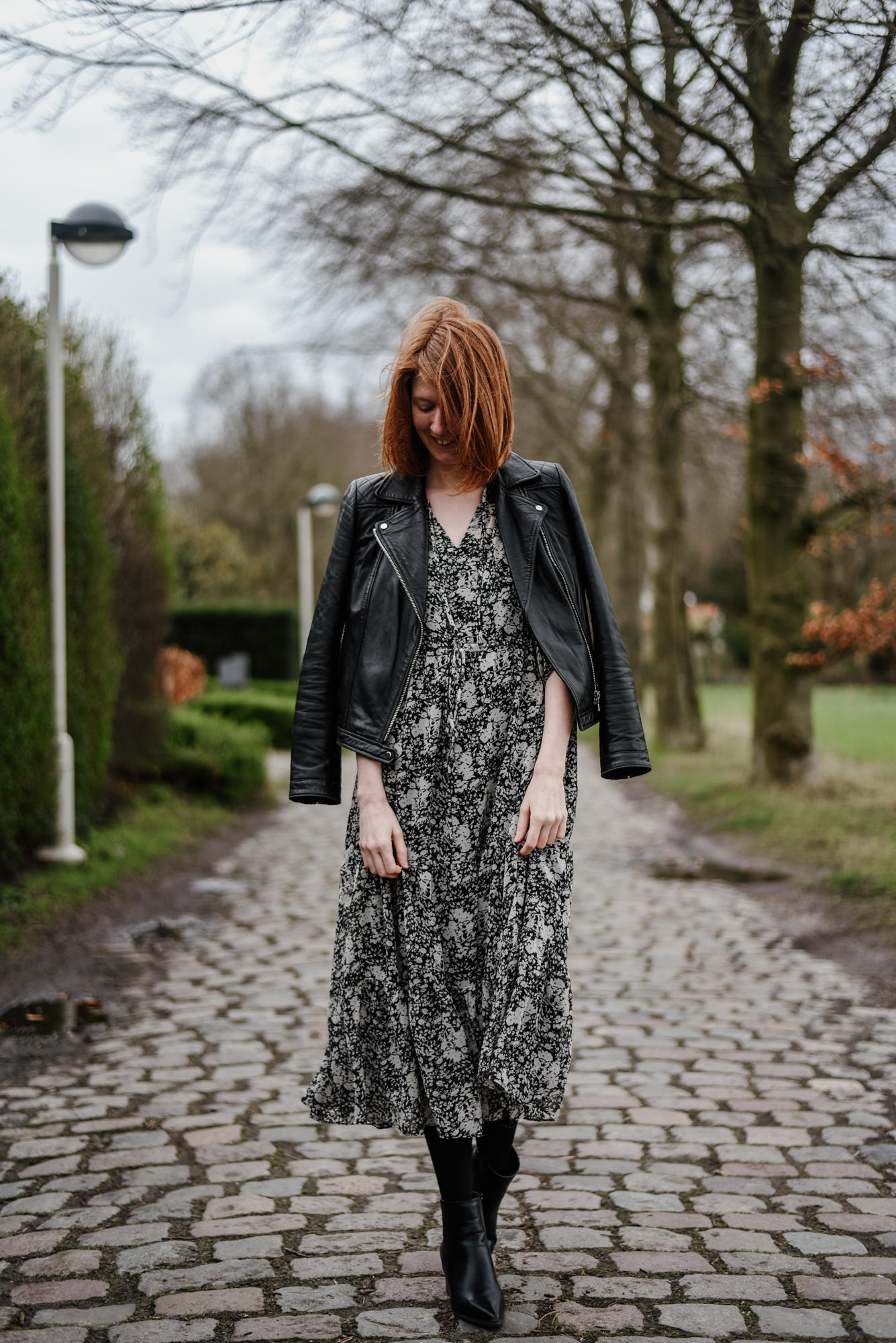 Hello again and welcome to another post that should have been up a month ago. I've been dragging a bit in getting my posts up lately. Actually, I've been dragging getting a lot of things done. Are isolation blues a thing?
We started week 6 in quarantine on Saturday and I'm still settling into this new 'normal'. Sometimes I kick myself for not being productive enough and other days I'm totally fine with watching TV all day long. After 5 weeks I honestly don't really how to fill up my days with fulfilling activities anymore. Luckily, we have something very, VERY exciting to look forward too in just 2,5 weeks. I cannot wait to tell you ALL about it!! It's going to be great, I promise you! May 6th!
So, we are already one month into Spring and here I am with my post about my favorite spring transition pieces from this year. Not that anything I'm wearing here is new except for the dress. My moto jacket is the one clothing item I bought with my first paycheck 4 years ago. I had been wanting one for years and years, but couldn't afford a genuine leather piece as a student. I wear it most in the transitional moments between winter and spring and summer and fall. Because of its cropped silhouette it's perfect to wear with my high waist jeans and longer dresses! My booties and tote bag are both from fall 2018. They were cheap pieces that have held up really well and that I've enjoyed wearing. The booties were €30 from Bristol and the tote was one sale for €9 in Veritas.
My dress is the showstopper of this outfit I think. I wandered into a Mango store one day while waiting for my subway ride (who builds subway stations inside malls anyway?) and it caught my eye. I totally didn't have a need for it and it's not really my style, but I somehow knew I'd wear it and decided to treat myself to it. Turns out I know myself well as I've worn it loads in February and March!
Stay home. Stay safe. (Stay sane).
Outfit details:
Moto jacket: Massimo Dutti
Dress: Mango
Bag: Veritas
Shoes: Bristol