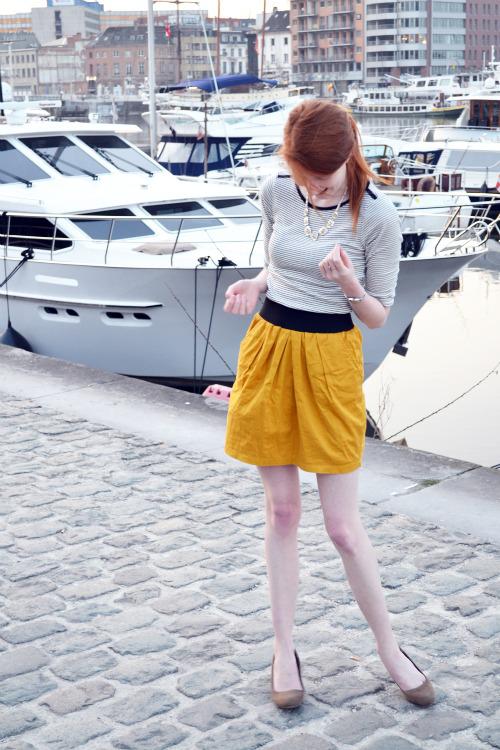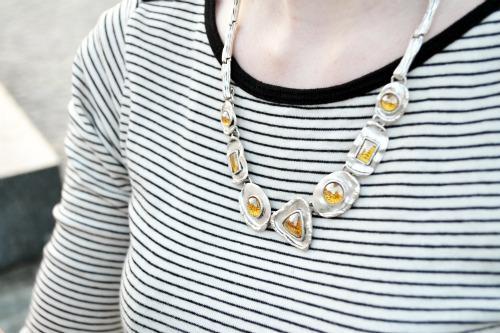 Vero Moda skirt, GAP tee, H&M shoes, Gifted necklace
Hey look, my knees are purple!
In our Philosophy class we talked about the public space and how we don't use it anymore. It has become a danger zone where we humans don't like to be in, we try to cross it as invisible as possible. Our teacher encouraged us to do something unexpected, to stand out, to use the public space in a unique way. I put his words into action and went out on this warm spring evening to take my photos in a busy spot. Awkward stares galore! In a few months we have a philosophy assignment and some of my classmates chose to do an invisible theathre. A thing where you try to evoke reactions from an ignorant public. The Candid Camera way. This might make for a fun experiment!
Nikki