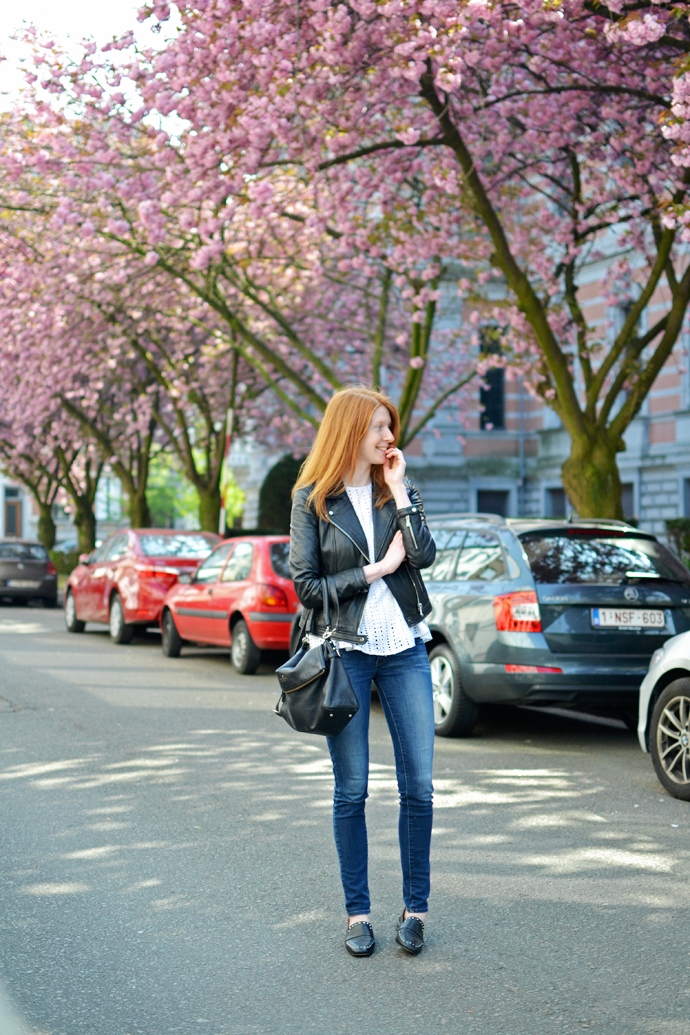 Spring is finally here and I am ready to rock it! Literally, because after months of waiting it's finally warm enough to wear my leather moto jacket again and frolic around in these gorgeous rock stud loafers. While I'm finally getting there with my tough-girl look (remember that fail in 2013?), I also find myself collecting every pretty lace white blouse out there. This particular blouse is a recent find from Mango. I hadn't been inside Mango for SO long, but popped in the Antwerp shop when I had to do some groceries in the city. The grocery store happens to be in the shopping center so… yeah. Damage DONE.
What I really wanted to focus this post on is my shoes. I know, the bombastic cherry tress in the background are pretty distracting, but my shoes are pretty cool too (in my humble opinion)! I freaking love them! At first I wanted to go for bright pink metallic ones, but then I'm not such a fashionista and figured that these basic black ones with studs would blend in better with my existing wardrobe. I love how they contrast with my more girly tops and dresses and the silver studs match with the silver hardware on my leather jacket. According to my Instagram, I don't wear anything else anymore, haha! I must admit that they were a pain to break in (especially at the foot instep), but now they're a breeze to walk in. Perfect for those city strolls or a day at work!
Talking about Spring and city strolls, I'm out to enjoy the last rays of sunshine for today. Hope you guys had a lovely week! Talk to y'all soon.
PS: My boyfriend rolled his eyes when I told him what the title of this blog post would be. I know he loves me.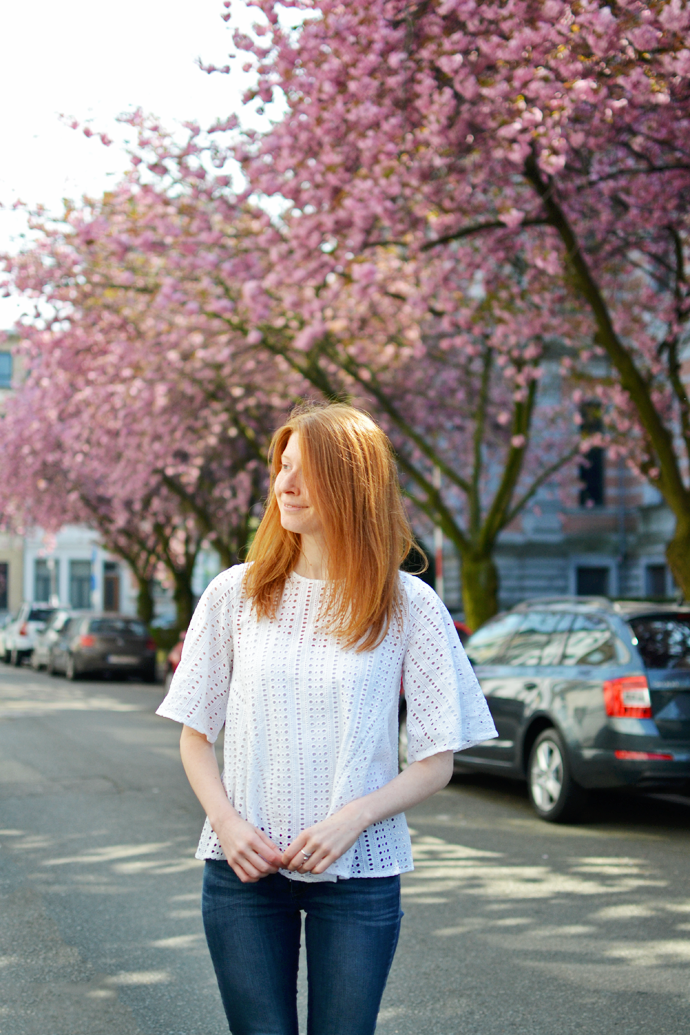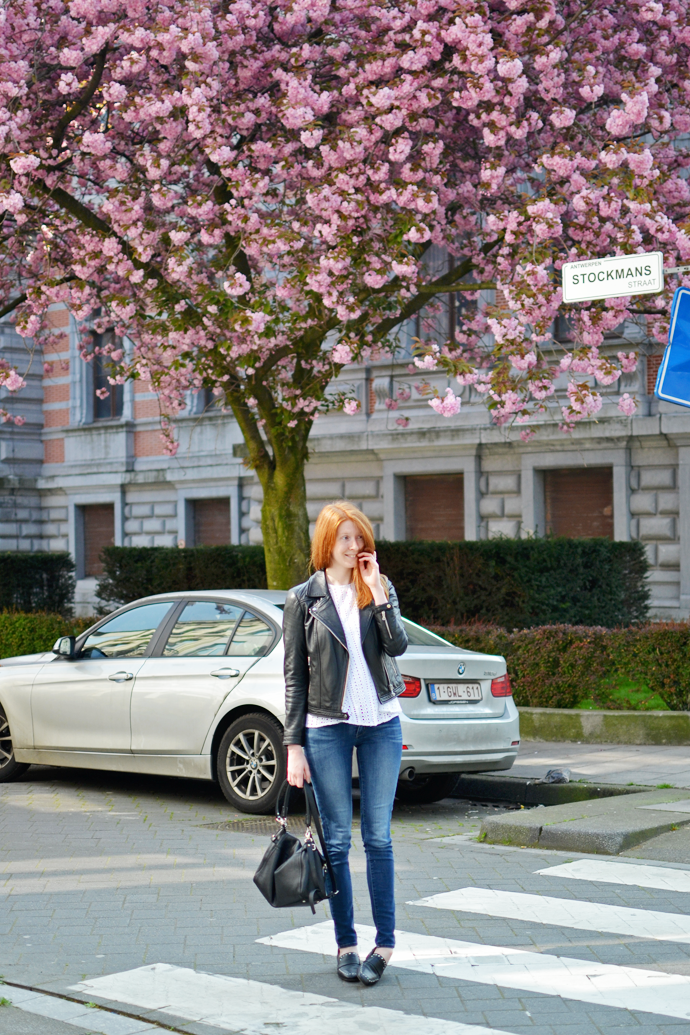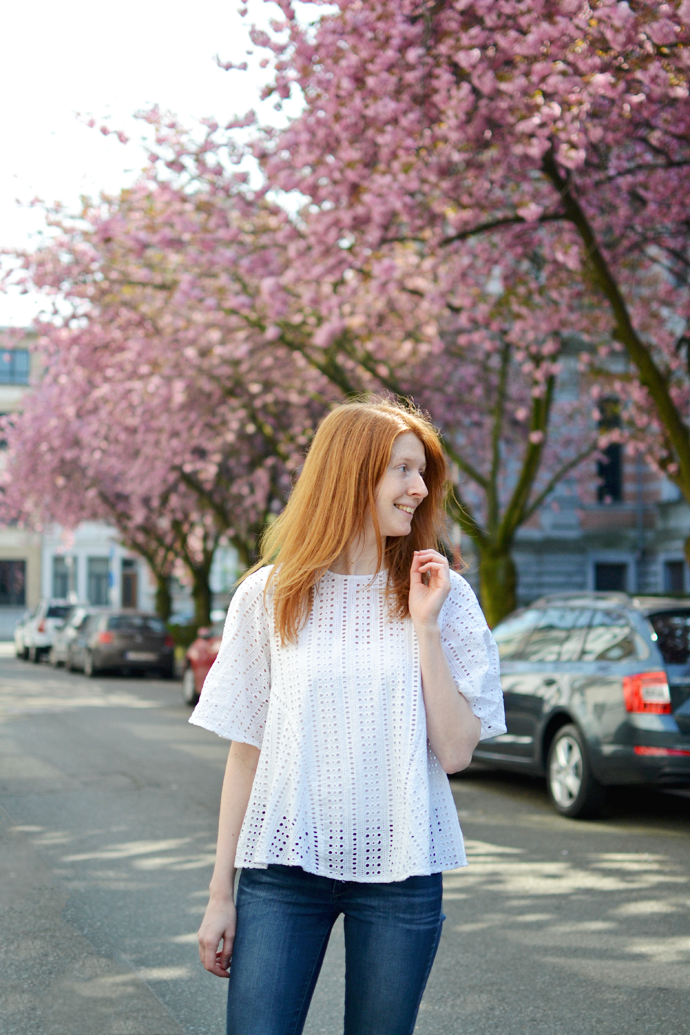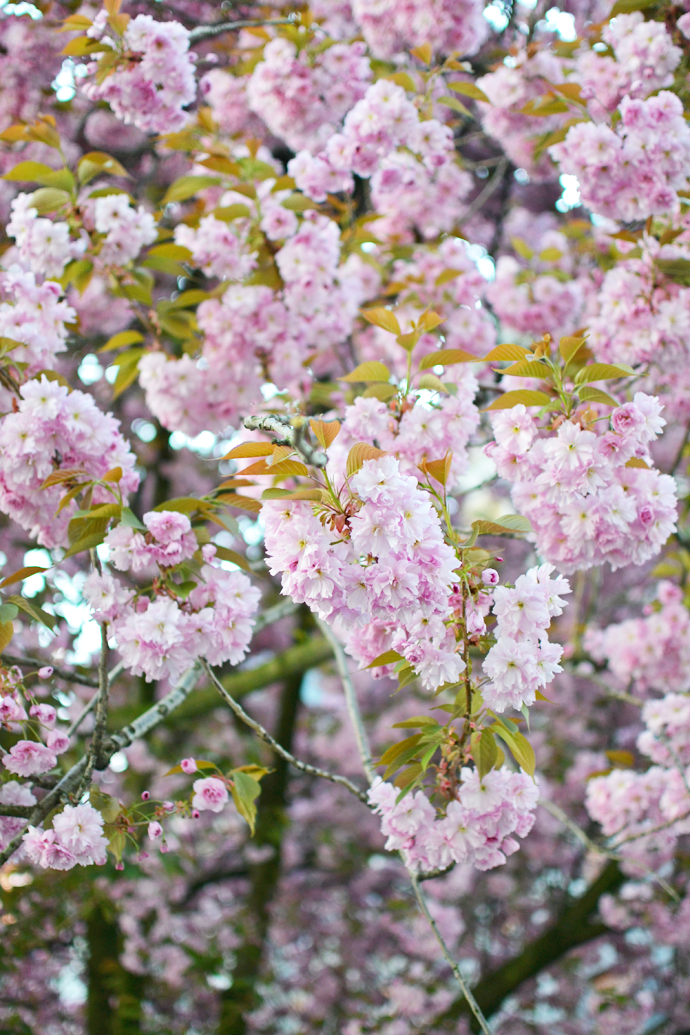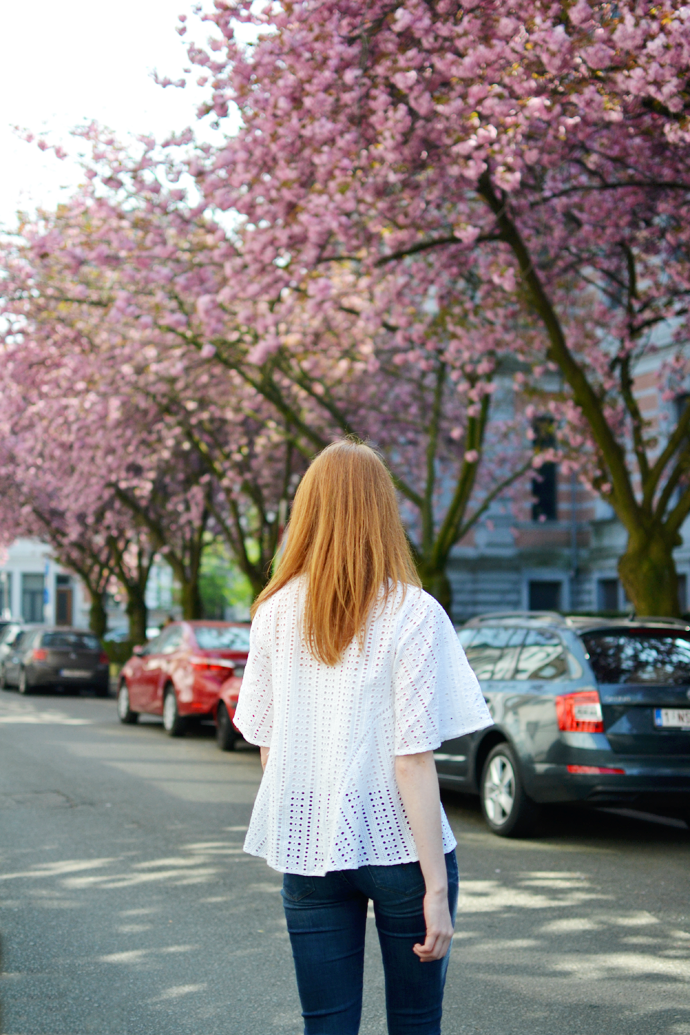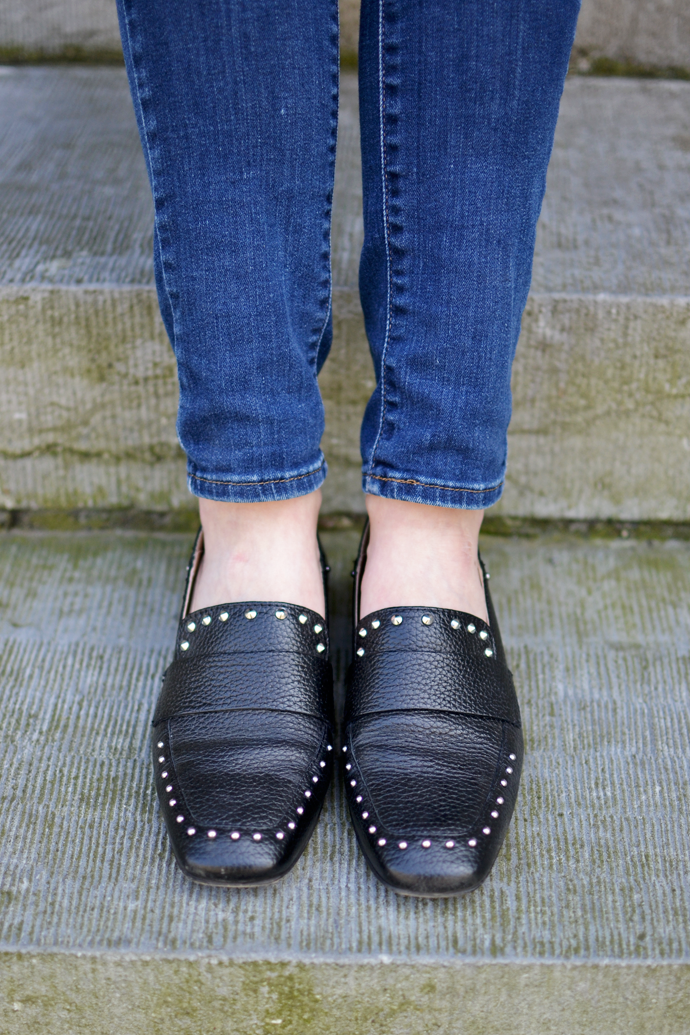 Top: Mango
Jeans: Levis
Jacket: Massimo Dutti
Loafers: Sacha (zie meer
Handbag: Kate Spade