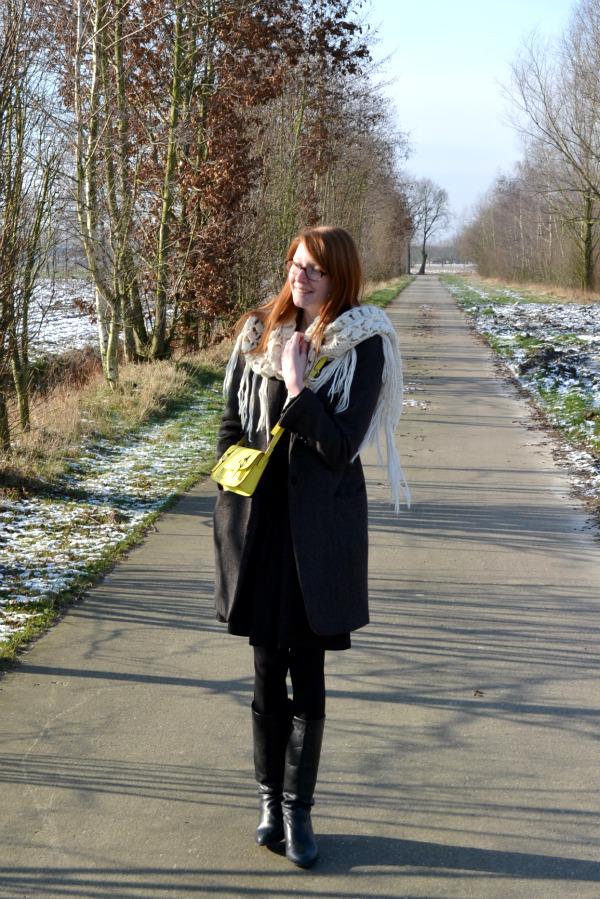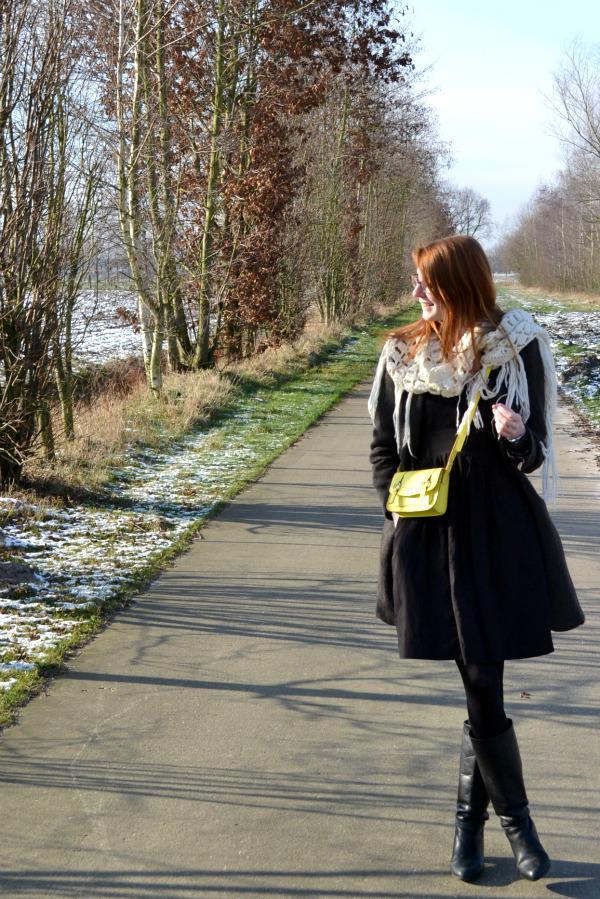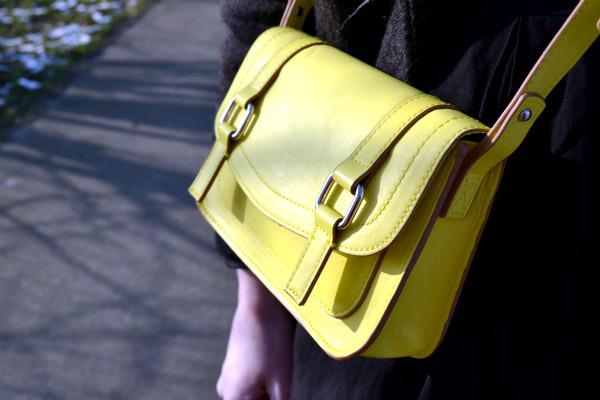 Wearing: Zara coat and dress, H&M scarf (really old), Old Navy purse, Footwork boots
Now that the temperatures have dropped far below zero and the snow keeps falling I thought it would be the perfect moment to take out my warmer winter coat. BUT my dad has put it somewhere and he doesn't remember where. So basically he lost my $160 super cosy Zara coat… So I had to go with this one. I was totally freezing!
In other (and better) news, my boyfriends dad bought me this mini neon stachel from Old Navy last week! Can I just say that I LOVE it? It's just big enough to fit my wallet, cellphone and a napkin. I really needed to learn to bring less stuff with me when I go somewhere because my shoulder always hurts so bad at the end of the day!
Happy Friday Y'all!
Have a great weekend!
XO Nikki