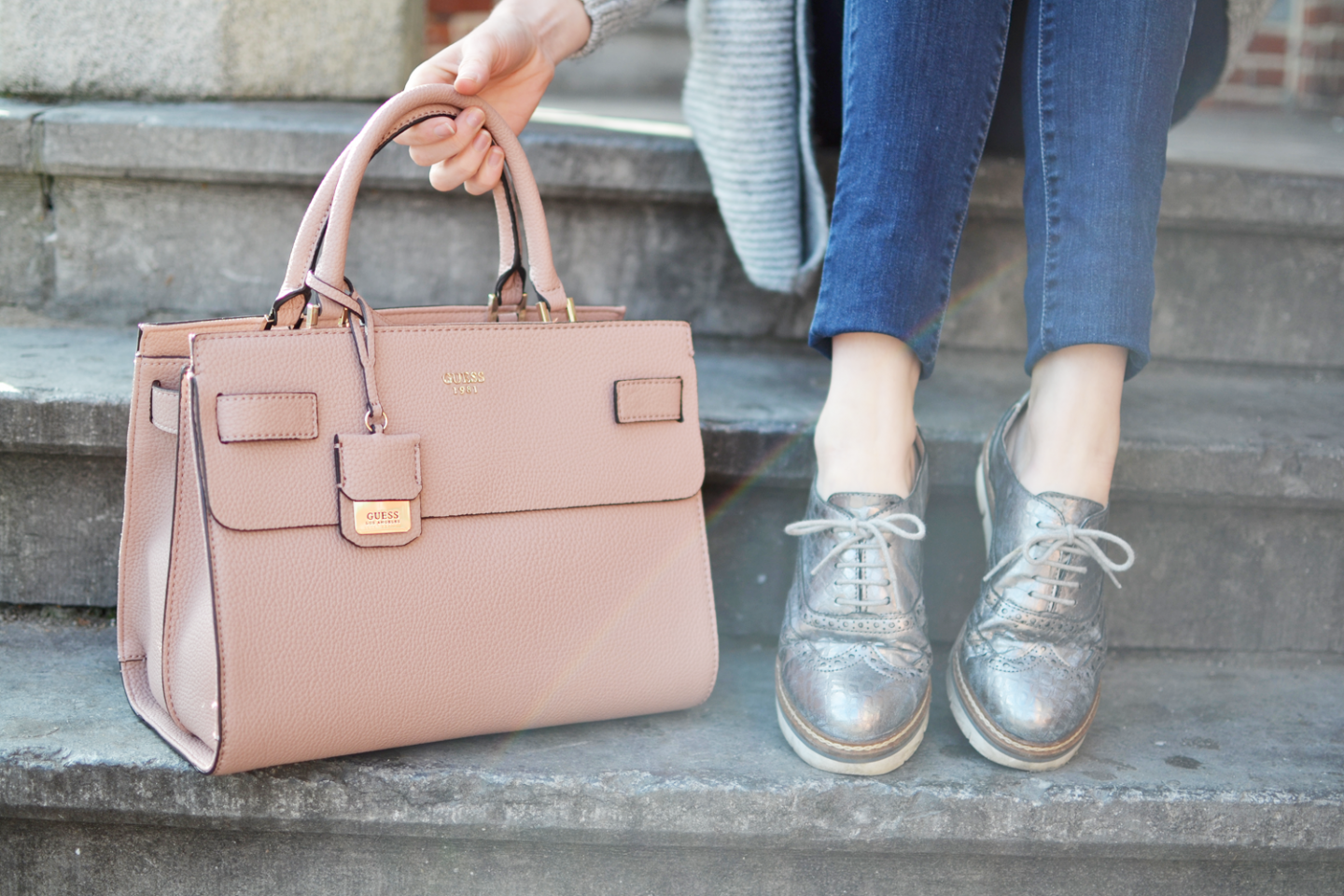 I've been working at my new job for a solid five months now and I still haven't found a blogging schedule that fits my new life as an adult. Add to that the house we bought and all the work that goes into planning the renovations and you get me… forgetting that I even have a blog. I don't know what just happened, but I completely forgot to plan some much needed blog-time this weekend. Or any me-time at all. I've been sleeping a little less and worrying a little more lately and I'm starting to feel that it might all just be too much. I don't have the patience to kick back and relax on the couch with a magazine and shut the whole world off, you know, really just be by myself. I'm always racing and finally I am starting to feel like I'm getting behind on myself. I was trying to be the best at my job, the best at keeping my house tidy, the best on social media, the best blogger, the best renovation planner, the best friend… and it's just not working out.
It's not the first time that I go through a stage where I feel like I'm losing it. Two years ago, during my last year in uni, life caught up with me too. Something had happened that set me back a long way and I wasn't feeling like myself for a long time. My blog was the first thing I let go of and I disappeared from it for a good seven months before slowly making a comeback. Turns out, my blog was just the thing I needed to find myself again. It's weird, I cannot really explain why, but blogging just worksfor me. It eases my mind, gives me a purpose, a thing to focus on and forget my worries for a while.
And I have focus in excess! I have been writing up drafts over the last couple of weeks and I just noticed that I've somehow accumulated 8 (!) posts that should all have gone up in October, haha. I'm slowly feeling better and hope that by sticking to my blog I will only feel better faster.
I intended to write a post about how I love that silver seems to be taking over from rose gold as THE trendy metal, but eventually the words didn't come and I switched to writing a little messy piece about my current feelings. Now I'm trying to force my brain to come up with a joke about silver linings and my blog giving me hope for better days, but my brain is fried and you probably agree that such an ending would be too cheesy, right?
I see you guys soon!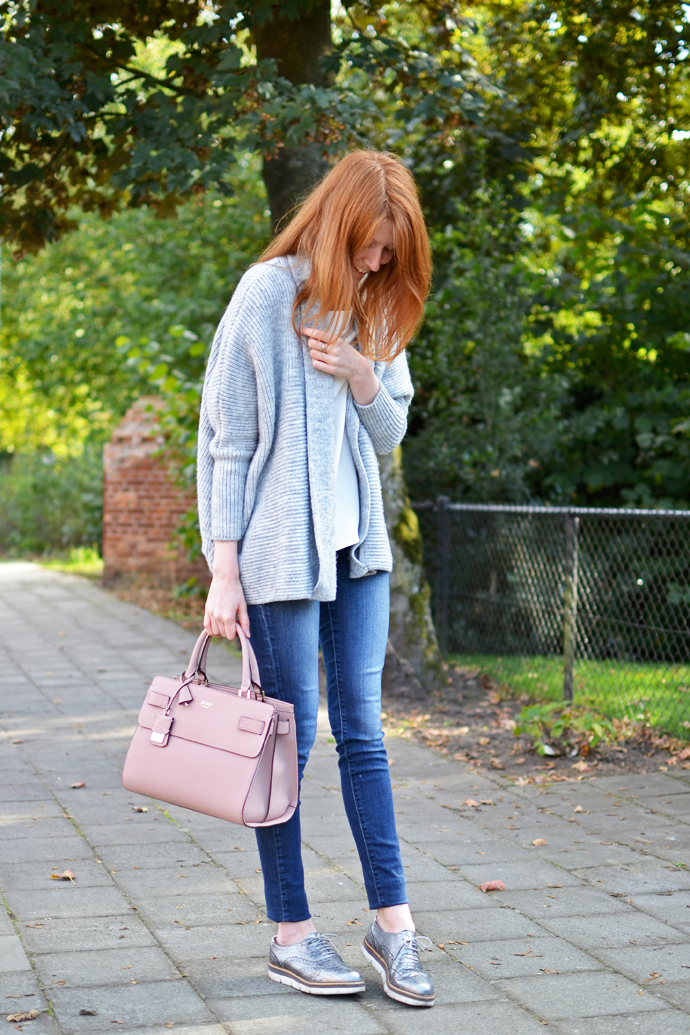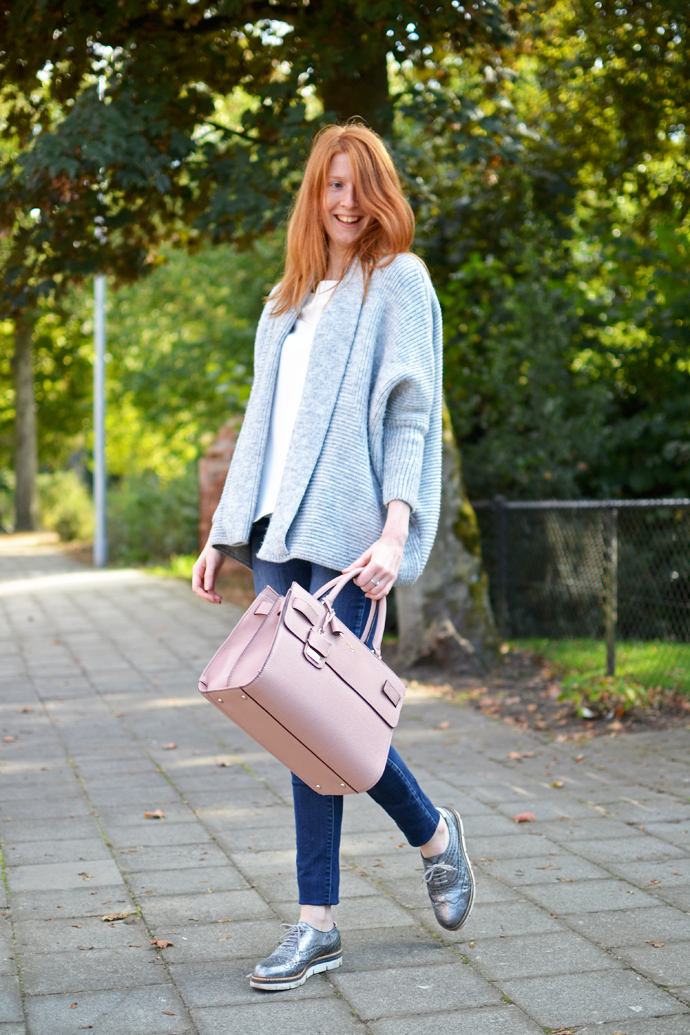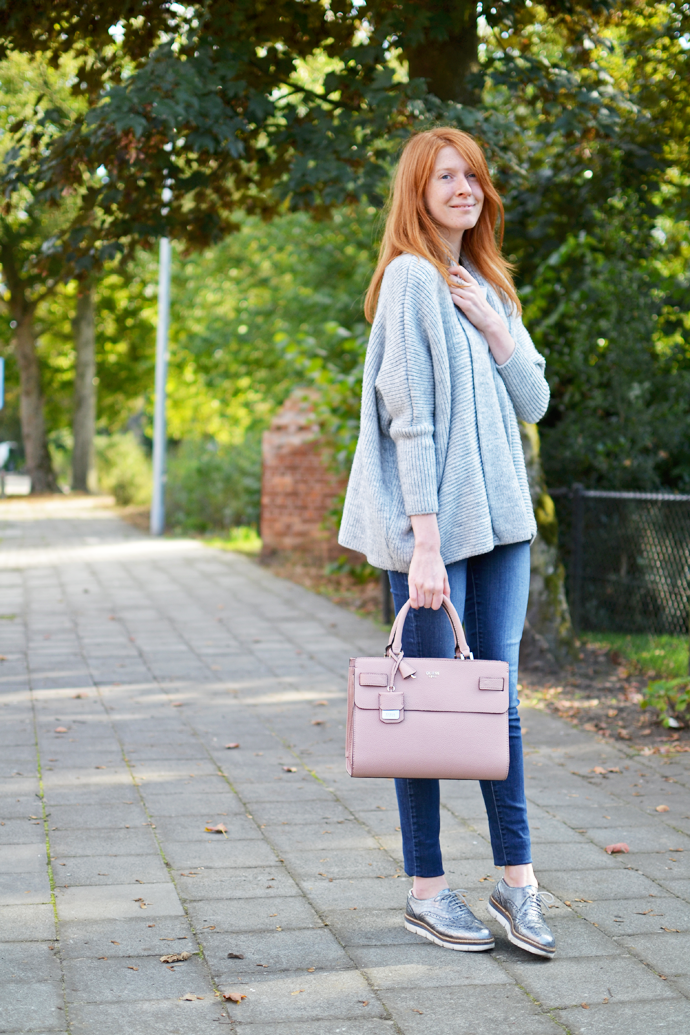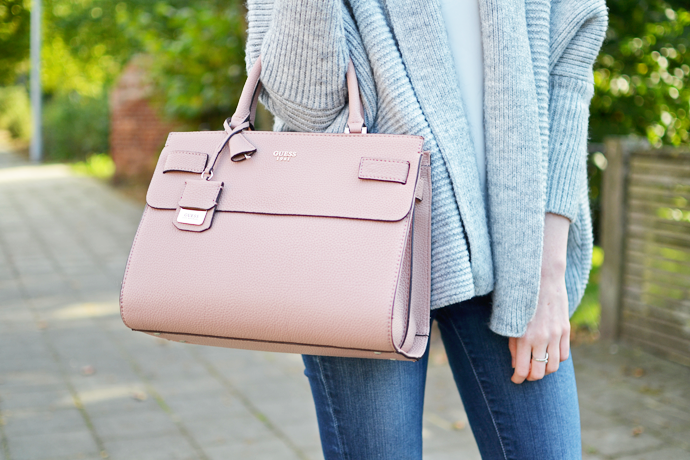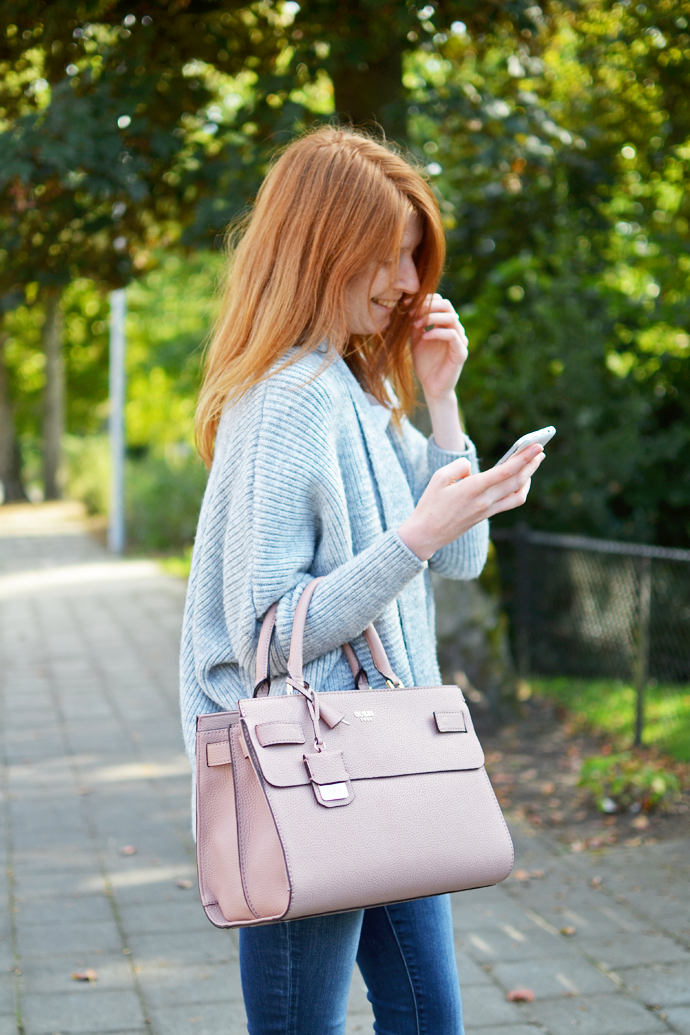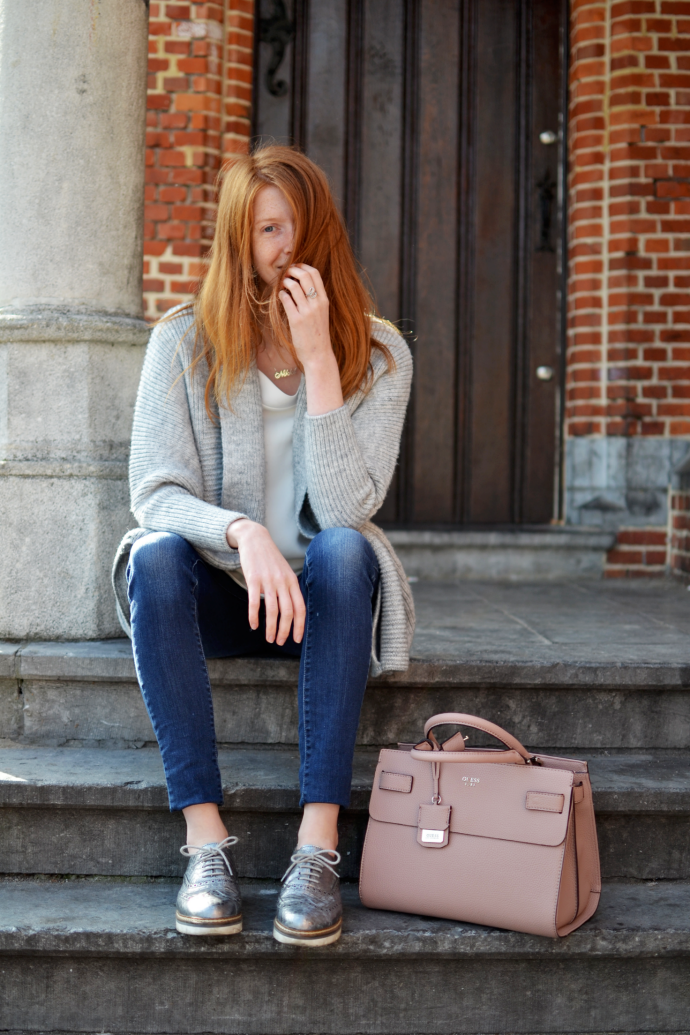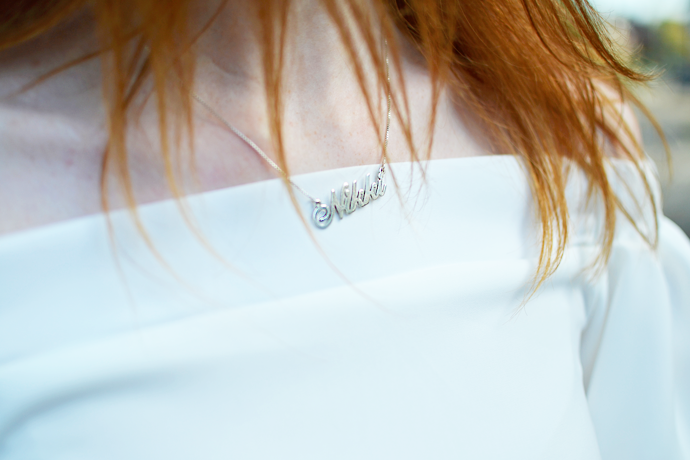 cardigan: River Island
top: River Island
jeans: Levis
shoes: Sacha shoes (c/o)
handbag: Guess "Cate" (c/o Duifhuizen)
necklace: My Name Necklaces (c/o)
ring: Twice as Nice