…So I have to wear my glasses!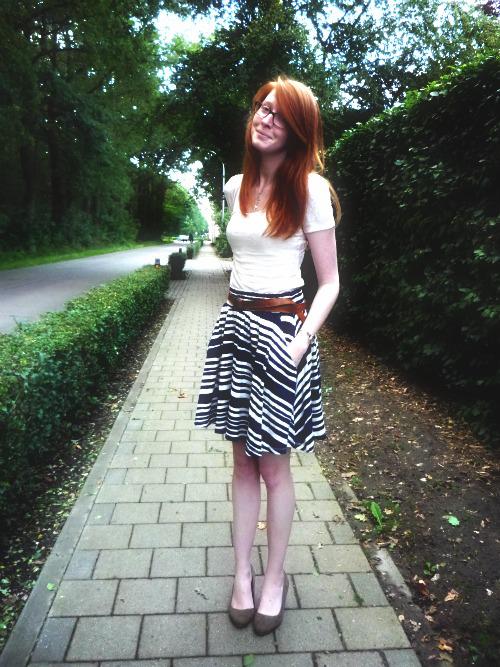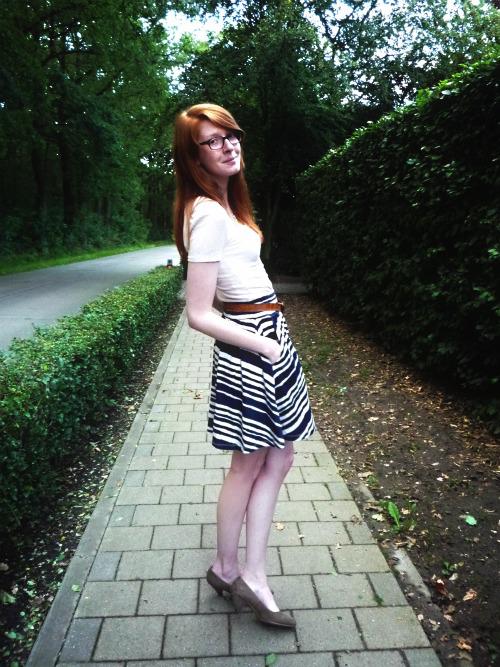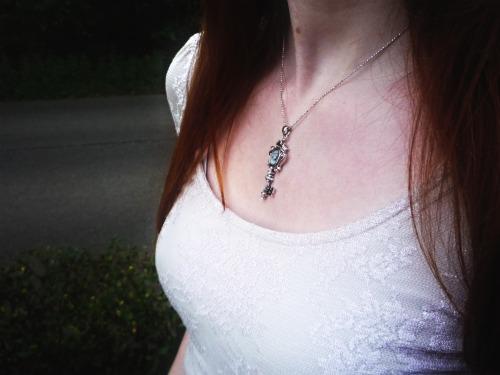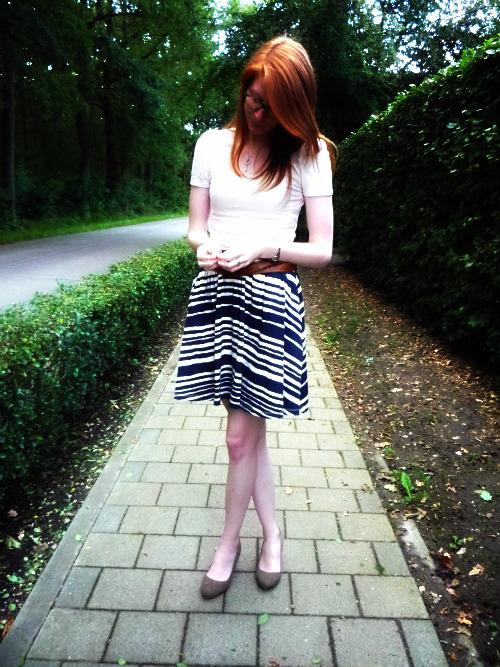 You see that bike rider at the end of the street in the first photo? That's my dad! Haha! Today marks the day my parents found out that I blog. My mom now finally understands why there are a kazillion photos of me on her SD-card. My dad thinks it's stupid and my littlest sister voluteerd as photographer.
As for the outfit I'm almost emberassed to say that everything is from H&M, except for the cameo necklace. My friends gave it to me for my 18th birthday. They bought it for me in Venice, the last stop of our Italian tour. In Belgium, a lot of schools give students a chance to visit Italy, mostely by bus. It was so much fun to take on this 10-day trip with my classmates! I'll never forget the horrible 22 hour busdrive to Pisa though!
Remember this post? I was talking about how madly I wanted to go the the Pukkelpop festival. When I saw the news last night, I couldn't have been more relieved NOT to have a ticket.
A sudden, but really intens storm turned the grounds into hell. A monsoon set everything under water, the wind destroyed the whole campsite, Trees where uprooted, two big tents, where hundreds of people had taken shelter in, have collapsed.
I wasn't there. But an awful lot of my friends were. Most of them are ok, but in shock about what happened. One girl has light injuries, but she's home. I thank God that all my friends are safe & my hart goes out to the families who lost their loves ones.