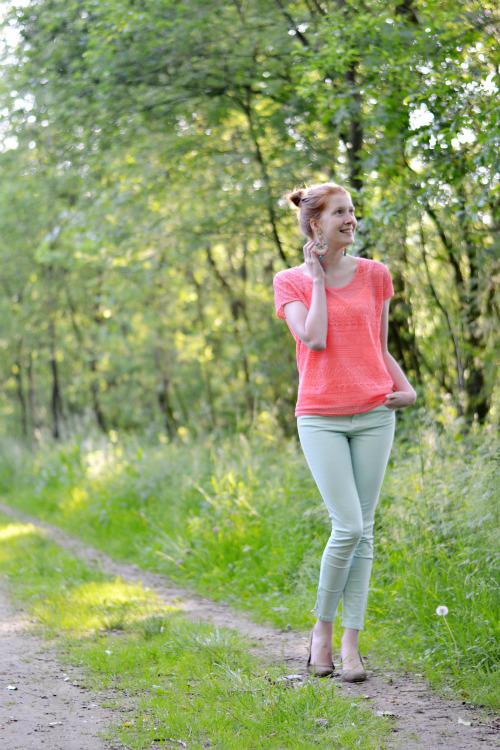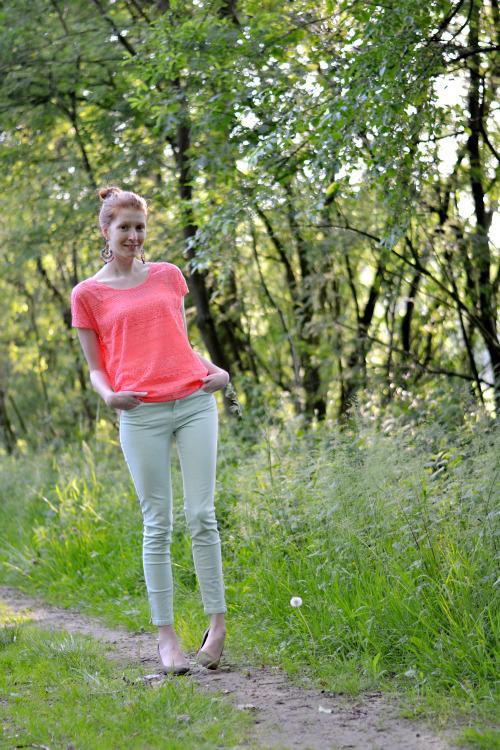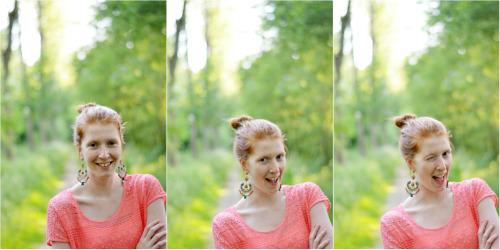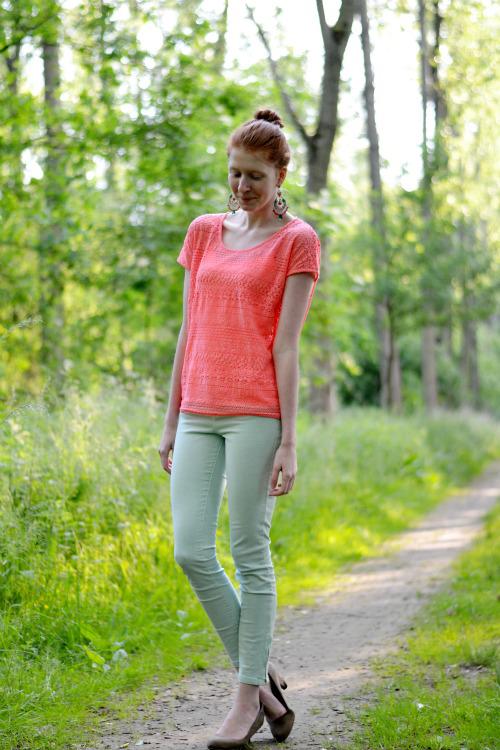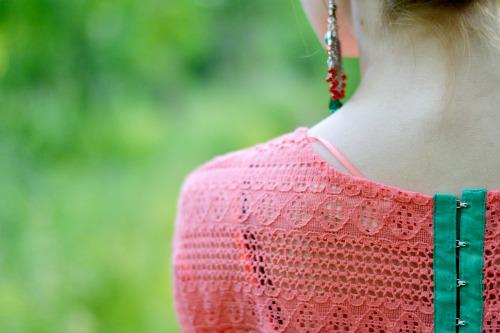 I have to tell you a little story that's behind this outfit! Last week I woke up terribly late (11:15am, whoops!)), strumpled out of bed and "hurried" downstairs for quick breakfast. I had a lot of Social Law things to study that day. When I came downstairs my dad was beeing all anxcious and weird.
"Get dressed! You are leaving in 15 minutes."
"What!? where am I going?"
"You are going shopping with your mom because we both think you need it."
(Do parents really say this!?)
"But I NEED to study! and I don't need anything…!"
"I bet you do…"
"Well… maybe a pair of mint jeans?"
And so it happened. 15 minutes later I was on the bus, on my way to moms workplace. We grabbed a quick lunch and hurried to Zara. That's why I now have this cute pair of ankle cut mint Zara jeans that go with about everything in my wardrobe and are very much on trend. I love them and can't stop wearing them! I have tons of remixing ideas in my mind and Pinterest only makes my obsession with them worse, haha. Mom also picked out this neon top. It coral, it's neon and it's lace. That's a winner in my book!
Also, have you noticed the switching angles and fun close-ups in these photos? My friend J took them and isn't she a natural!? I must say we had to fight quite the few bugs and mosquitoes to get these photos but I think they came out brilliant! I used other photos of this shoot for the pages of my blog so you can check them out too if you like!
Much Love,
Nikki