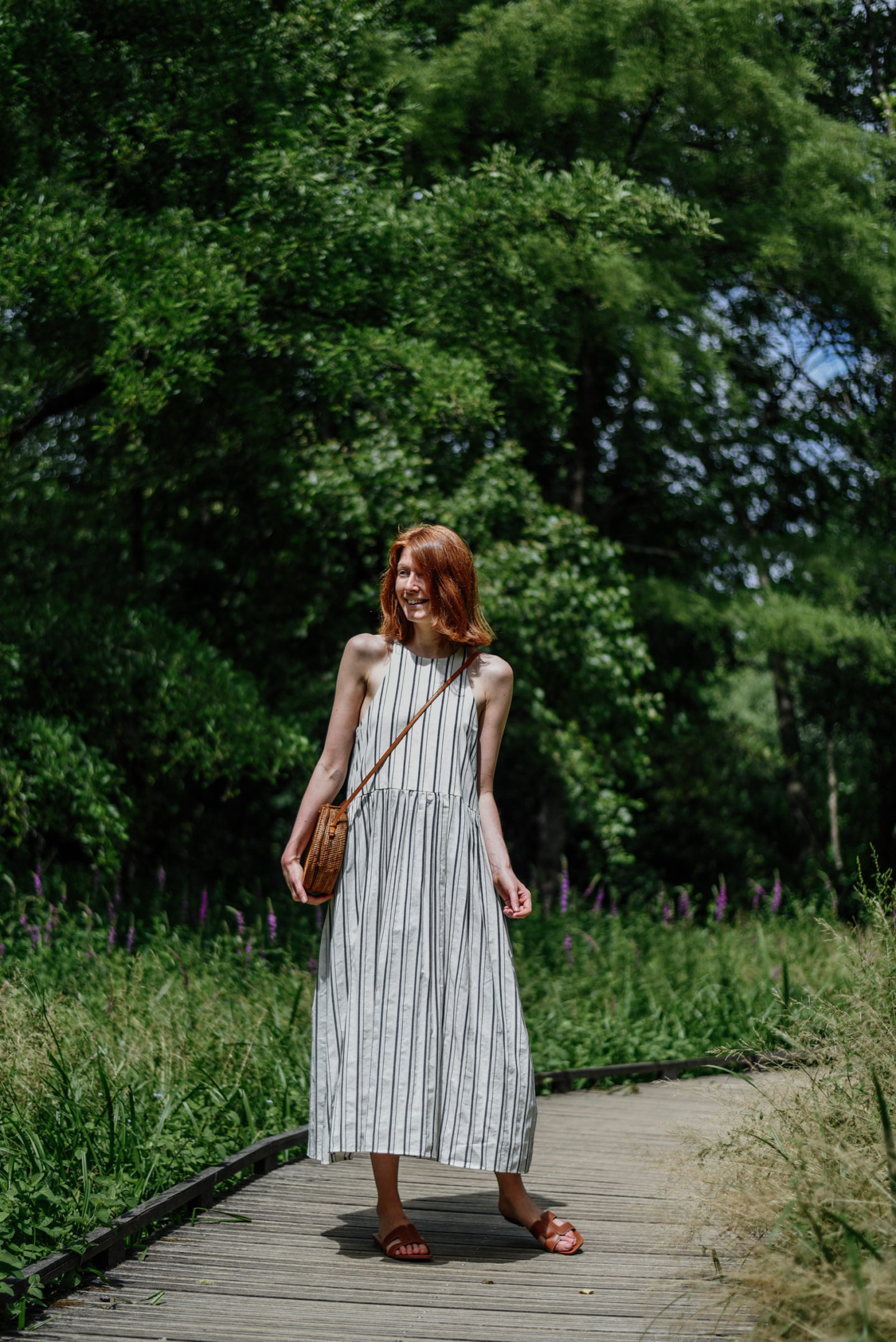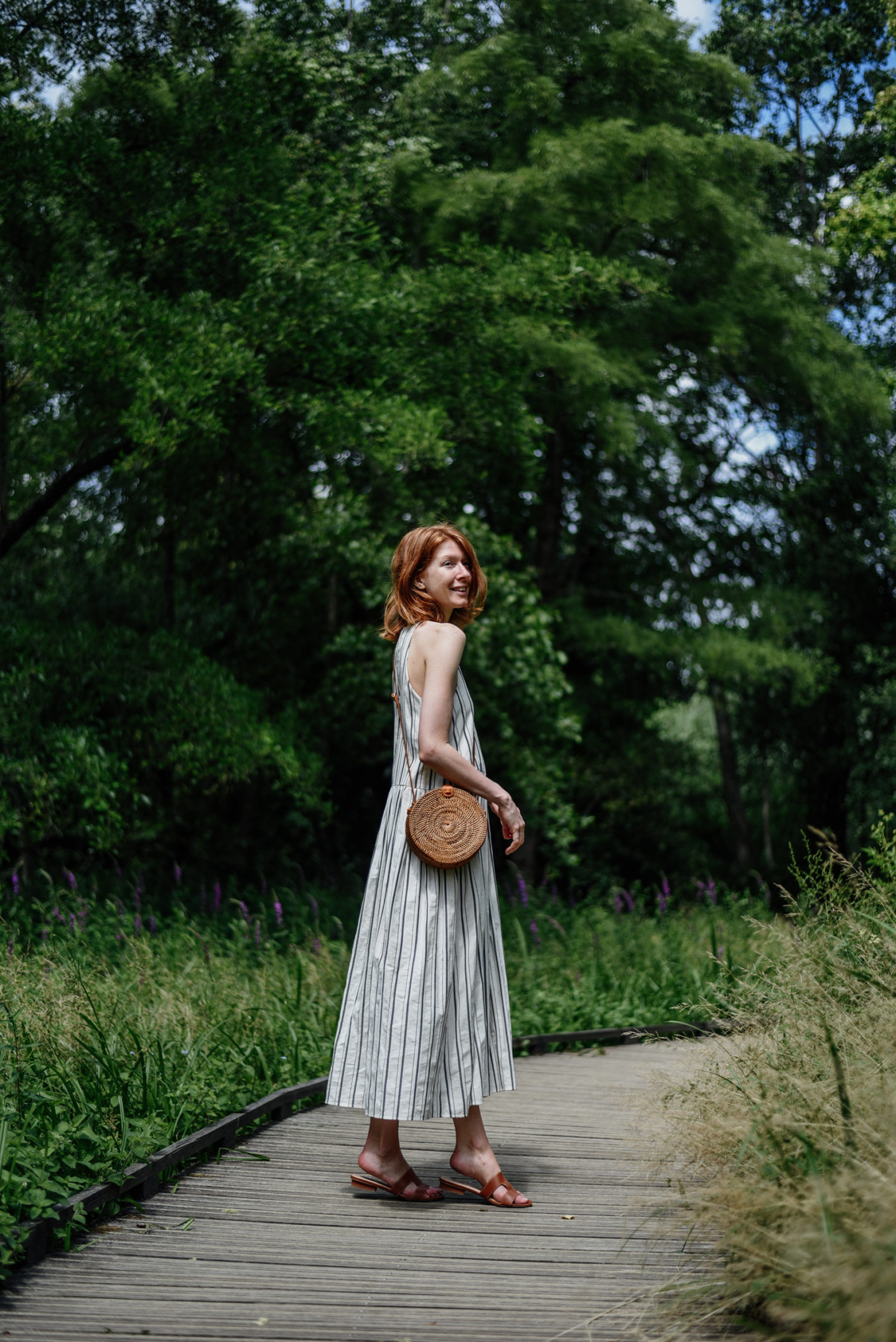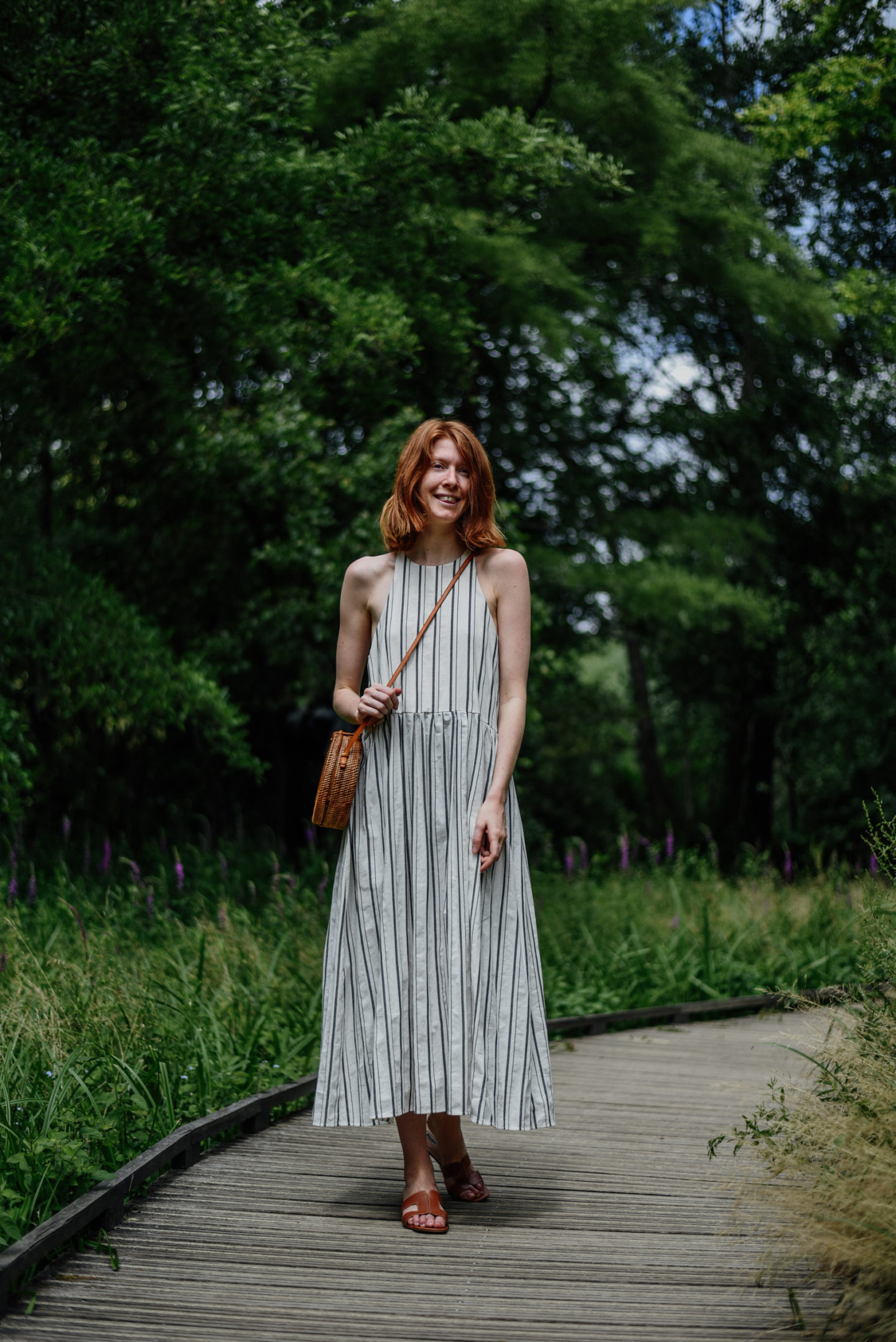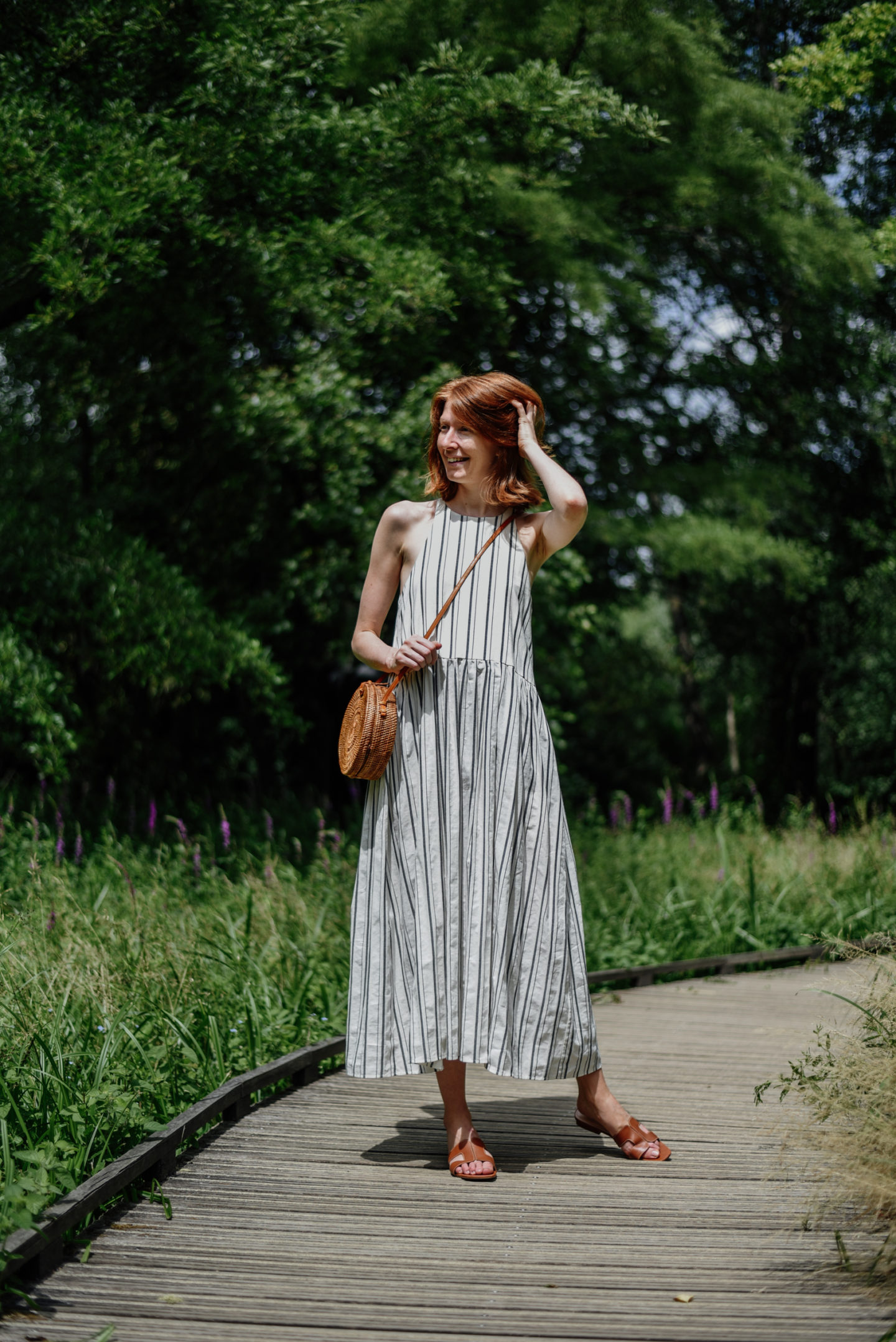 Hello there! Welcome back to my blog. Today I have another outfit for you.
I am not usually a fan of maxi dresses, but I happily made an exception for this one. I don't like to wear maxi length things because I have a pretty shapeless body and therefore maxi dresses tend to just look like giant potato sacks on me. Thanks to it's racer style top, the open back and the ankle length, this dress does feel like a good fit for me and I have loved wearing it this summer. It's a souvenir that I brought from Poland last year.
The one thing that I didn't think of when I put on this dress one glorious day in August, is that I have a puppy who likes to bite things. Especially things that float gracefully in front of its nose. My one and only beloved maxi dress now has two holes in it that align perfectly with Ozzy's canines. Get a puppy they said, it will be fun they said… . Oh well, haha!
I wish you all a good start of the week!
Outfit Details:
Maxidress: The Odderside (last year)
bag: unkown brand (bought via STAY boutique in Antwerp)
Slippers: Dune London 'loupe' slides (bought via De Bijenkorf)