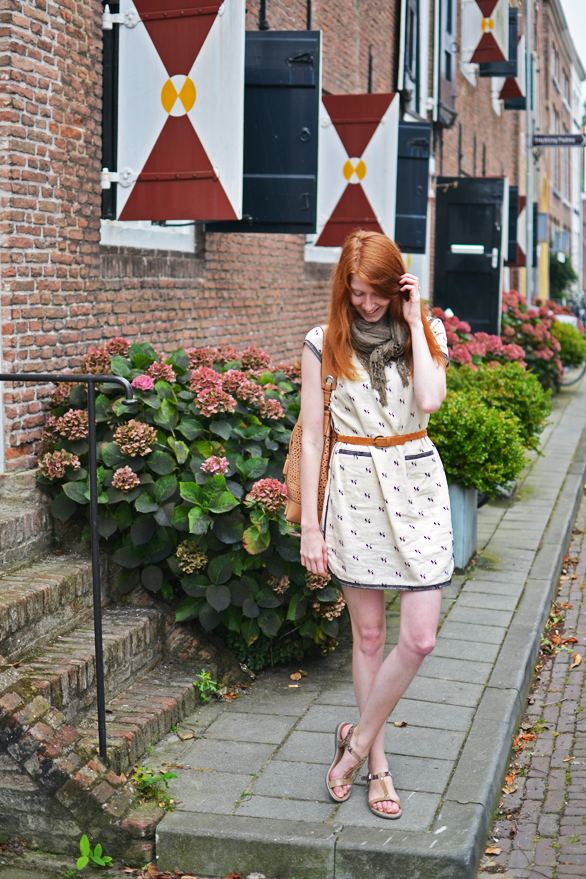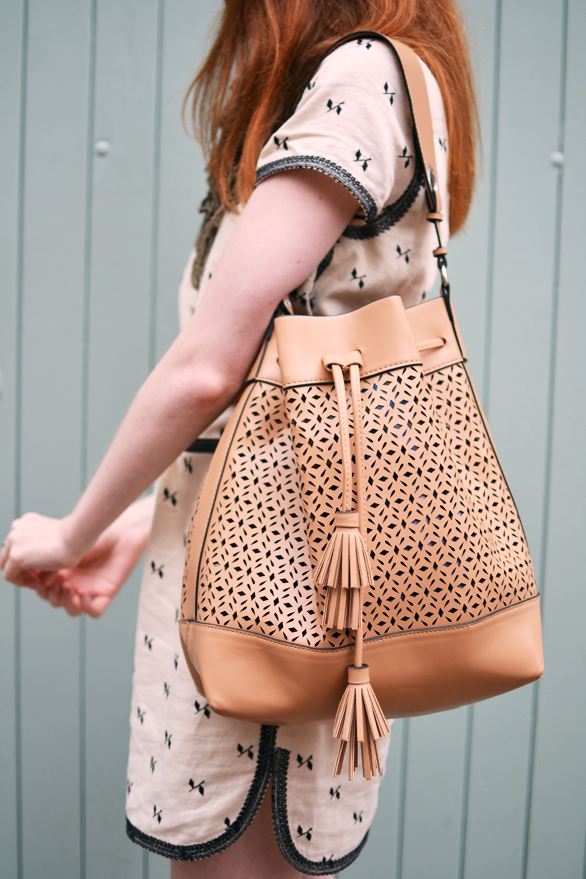 dress: Madewell • bucket bag: H&M • belt: Mango • scarf: H&M • sandals: Tamaris


I woke up this morning and felt like blogging. When I started the computer after my just-out-of-bed routine (shower-eat-brush your teeth) today, I didn't click straight to Netflix. Some of my friends will call it a miracle when they read this. I saved the season 2 finale of The Vampire Diaries for after lunch, and spent my time resuscitating my blog instead. To liven up this blog will not be an easy task. My blogging skills are in critical condition, and the flat line in Google Analytics is a painful reminder that I'm going to have a lot of work getting this blog back up and running again. All of that is not surprising considering that I took a moth off. Twitter somehow even disappeared from my Chrome homepage (yes, Netflix took its spot). I'm not even sure if I'll be able to fall back into my old posting routine and/or how long my new blogging-spree will last. All I know is that I was "into it" this morning, so here you go: an outfit I still had saved in my drafts.
Sooooo. Want to catch up? I have no really big life changes to report. I'm still dating the same guy. We're still not engaged. We definitely didn't secretly get married and I'm also not expecting. We did start talking about moving in together, but it's just talk and no action for now. As of today, our Indian summer is officially over and I'm excited to wear my new duffle coat. I've watched two seasons of The Vampire Diaries in 10 days (Any other Jeremy fans out there? My friends are way too much into Damon…). I've also managed to do something important: I started my last year at uni and will hopefully graduate for good in June. This brings me to the enormous stress I'm currently under for my master thesis, because I am still without a subject and I cannot decide If I want to write about something related to our social-economic system or help investigate the possible consequences of the changes the Belgian government is currently debating. Heavy stuff. Talking about our government, I partook in a friendly rally last week to put pressure on the department of education to rethink their suggestion of raising the college tuition. Bad ass, I know. I even made the news! My mom got mad at me for being in Brussels for the rally without telling her, but my dad cut my photo out of the paper so I think he was ok with it. I've also been re-united with my uni friends who I hadn't seen all summer, and we've been doing lots of fun stuff. I probably should cut back on my coffee-intake though… . Congratulations, you are now completely updated.
The photos above were made during a weekend away in The Netherlands a few weeks ago. I loved the window panes too much not to use them as a shoot location. Something has been up with my 35mm lens so the quality is a bit off, but they'll have to do! I have a #GOINGDUTCH post of our weekend lined up as well, so you can expect that next! If you want a sneak peek: there are already some photos up on my Instagram!
Thanks for reading today and see ya'll soon!