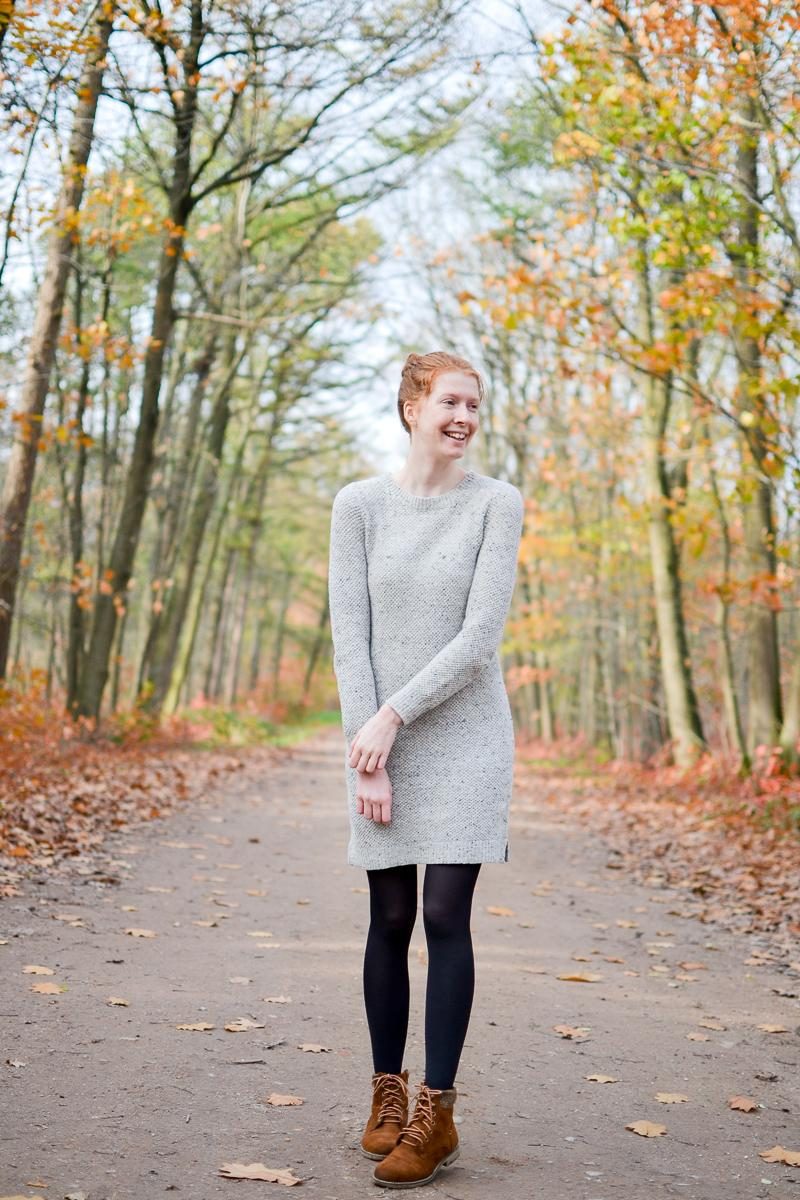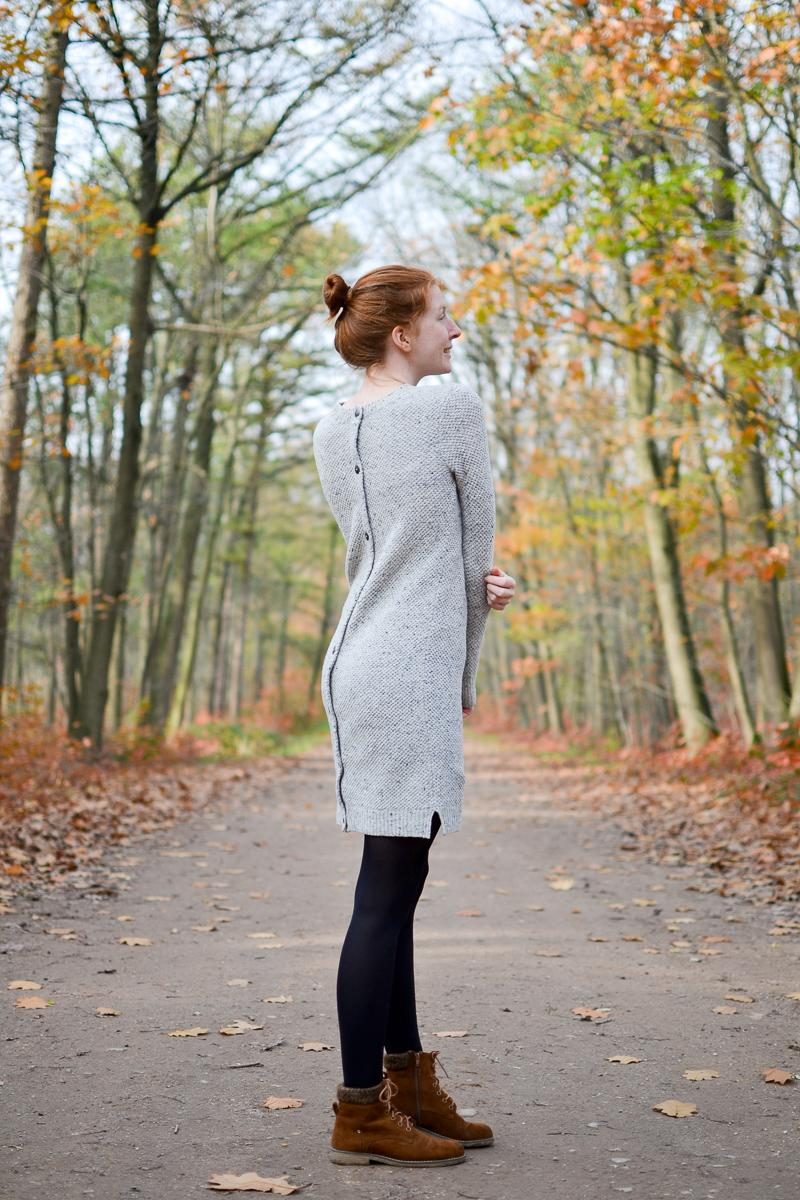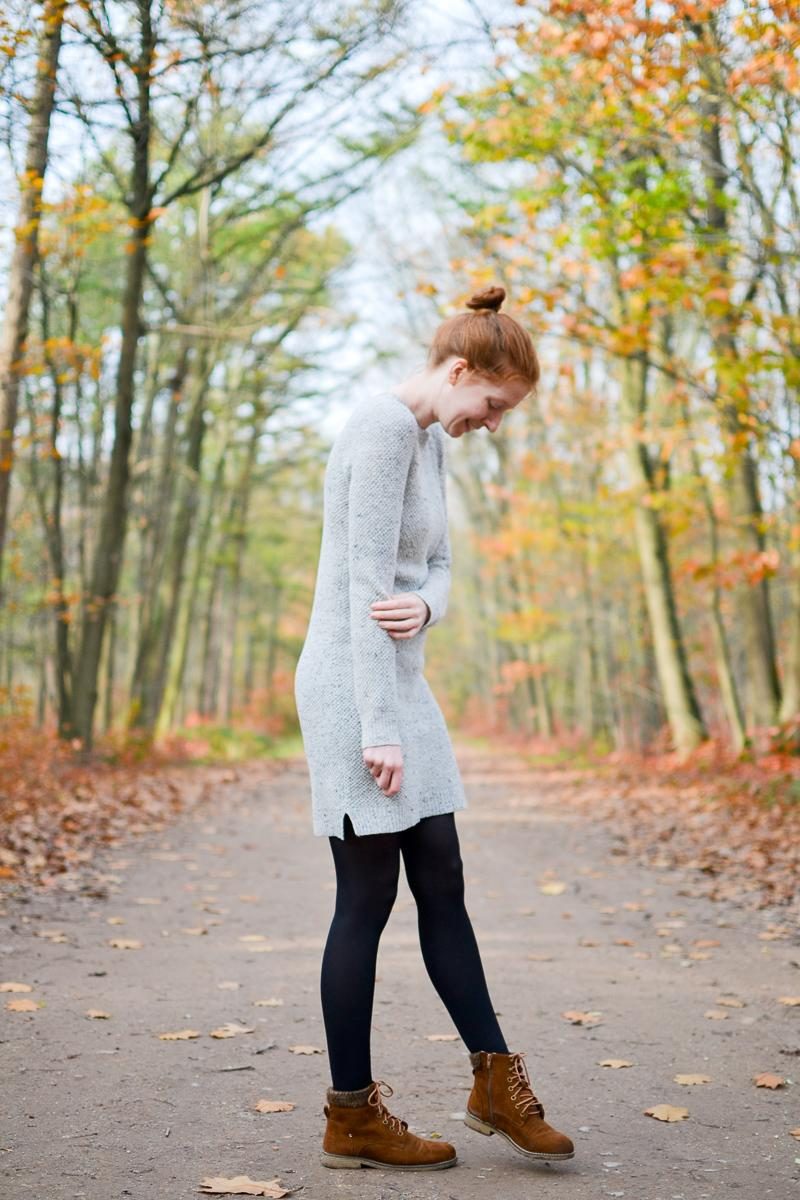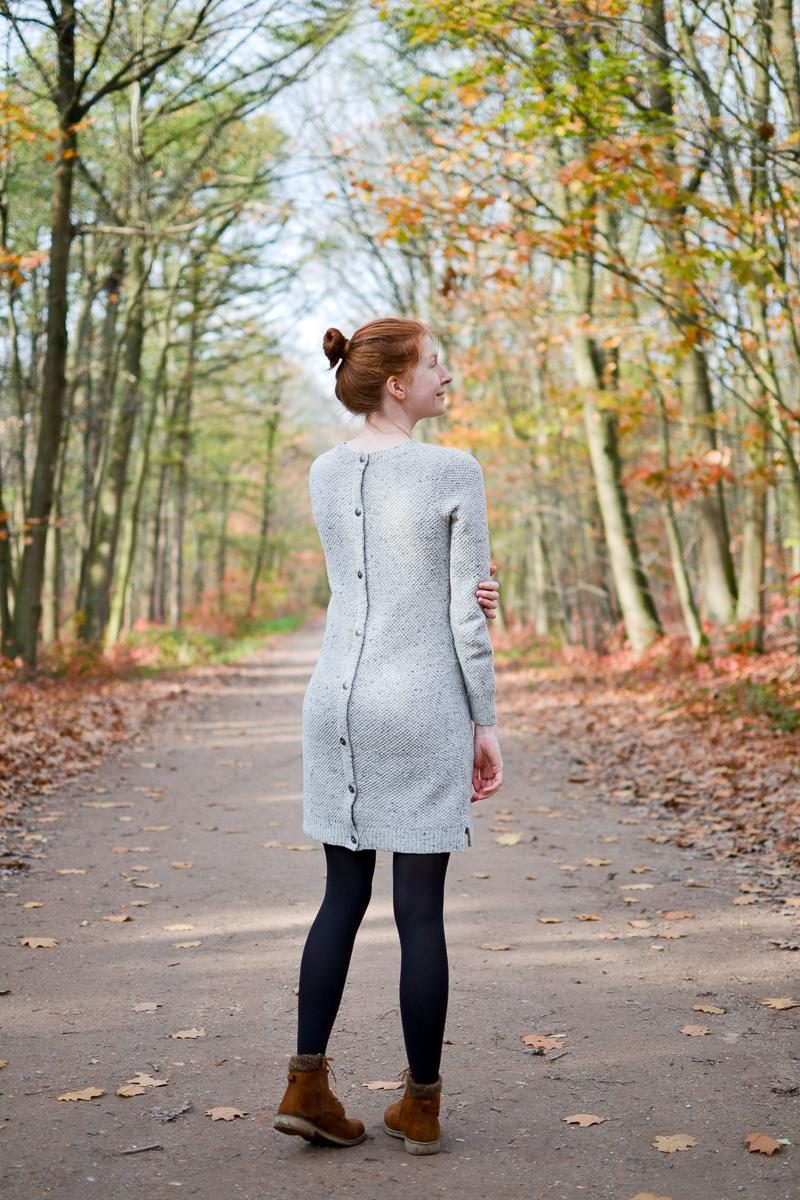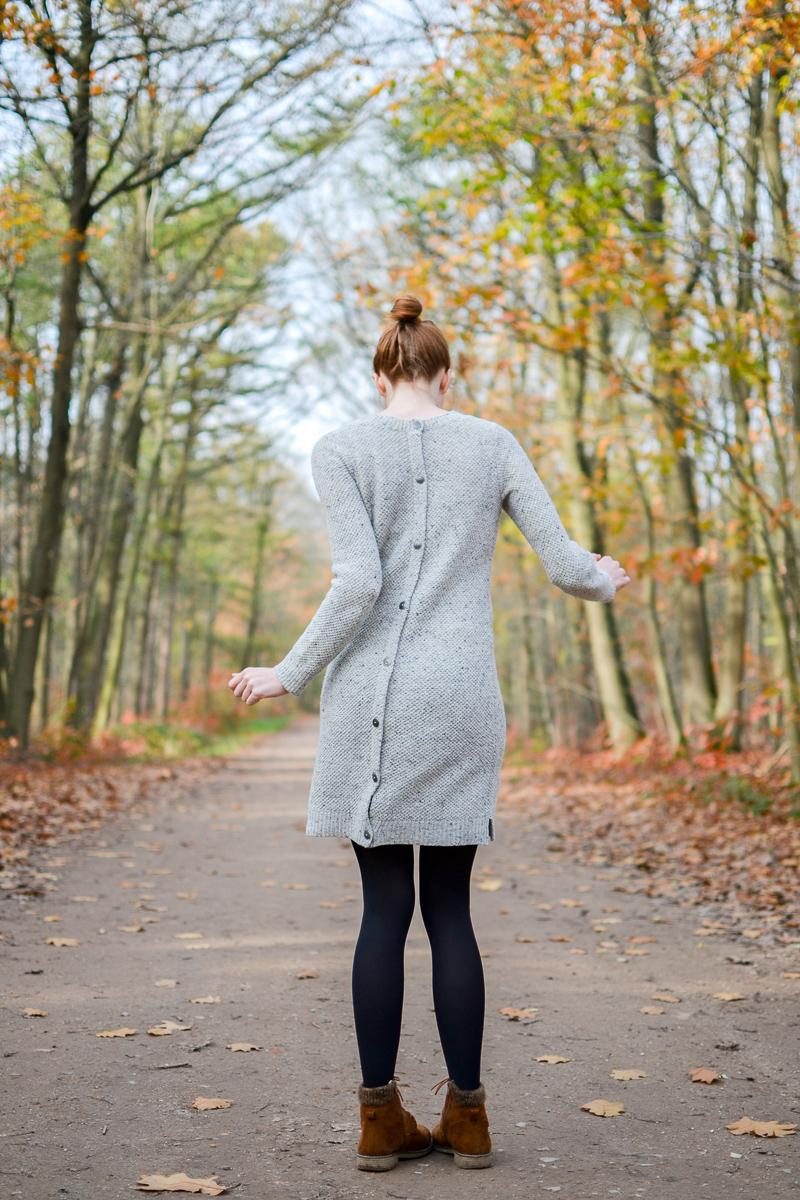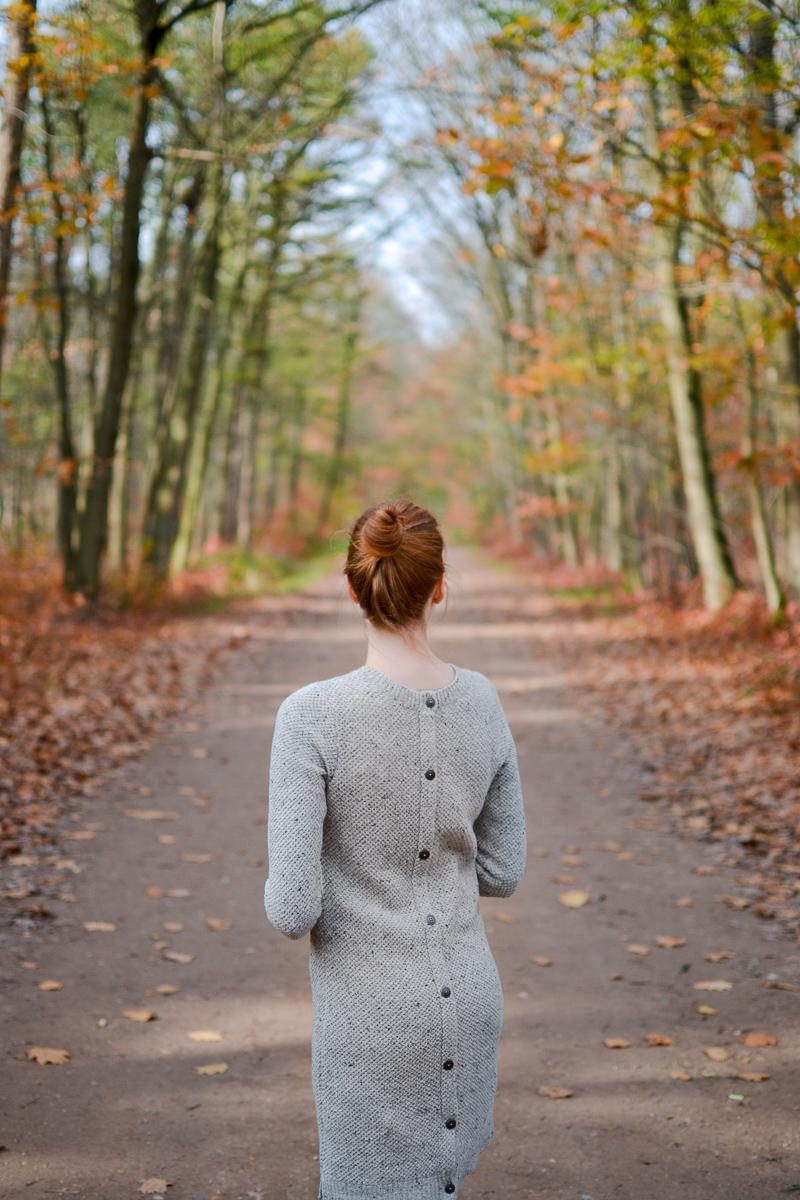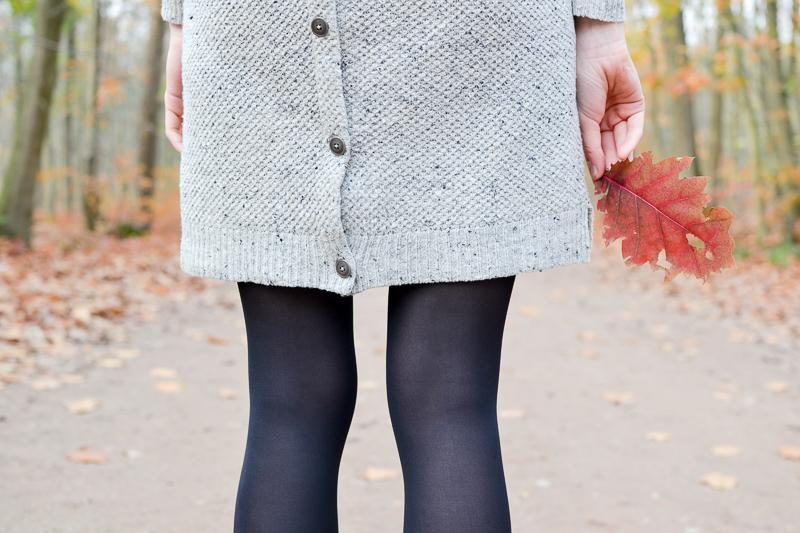 I recently bought a new computer and while I was transferring my files, I stumbled upon a series of outfit photos that I never found their way to the blog. The photos were taken during a lovely walk in K's hometown last Fall. We both grew up on the countryside and moved to the city for our studies in our early twenties. We returned to our roots after graduation, but realized that we had sold our hearts to the city so we moved back to Antwerp (That's almost a year ago now!). Still, we like to go home sometimes and enjoy the peace and quiet of the country side. There is a small forest close to K's parents and the foliage turns into something like a page from a child's coloring book every October-November. It's a beautiful place to go for a hike in the fall… and to take blog photos of course!
We're currently in the midst of winter, but looking outside today I would barely believe so. The sun is shining, the snowdrops and crocuses have sprung and I haven't seen one snowflake since early December. One would almost start to believe that Spring has arrived! And with that feeling I have started looking at all the Spring collections in the shops and cleaned out my closet to make room for a few lovely new additions. COS in particular has a collection of cashmere sweaters and cardigans in pretty pastels and also a very spring-like bright green that I would very much like to see on my clothing rack. Alas, I booked a few too many trips these last couple of weeks to be able to afford anything cashmere haha!
My upcoming travels got me thinking. I've been toying with the idea to focus my blog on travel and lifestyle instead of fashion for a solid year now. I still love pretty clothes (as proved by the section above) but to be frank: I'm bored with outfit blogging and outfit shoots. Most of the time I sit behind my desk, staring at my outfit photos and have no clue what to write about the outfit I'm sharing. Feel free to check a few of my recent outfit posts and you'll understand what I mean. I feel like Instagram has become a great place to share my outfits. Blogging them too has started to feel unnecessary in a way. I'd much rather share my absolute favorite (travel) looks here with you, than any outfit I can think up only to fill up my blog with content. We'll see how it goes.
This outfit is a current favorite. That's why I'm still sharing it! I wore it a lot last Winter as well. Which girl doesn't love a good sweater dress this time of year? A comfy outfit, hot cup o'coffee and I'm good for the day!
I hope you guys are all having a lovely week!
xo Nikki
Outfit details
dress: Madewell | boots: Bristol