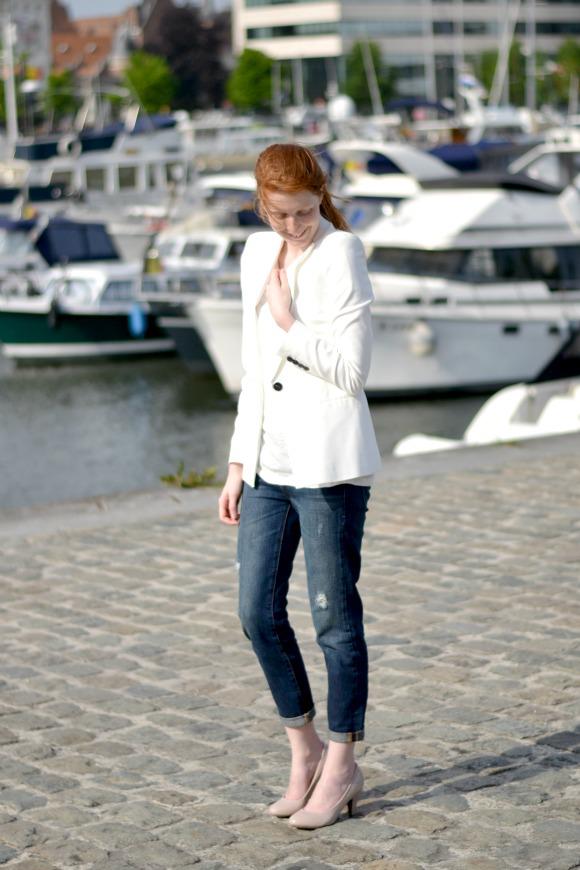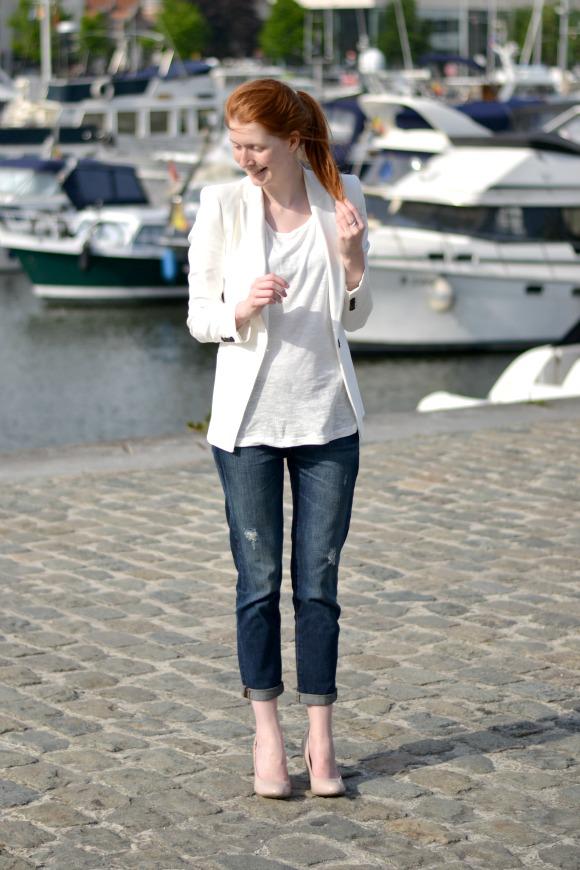 Wearing: Zara blazer • Only t-shirt • Gap jeans
I could have gone full house with the withe and go with white jeans instead of my trusty boyfriends, but decided it more than I could handle keep clean. With a box of chocolate covered ice creams waiting in the freezer wearing too much white isn't a good idea.
I went on a bit of an "unnecessary" shop-stop the past two months. This white shirt and my salmon-y sweater are about the only new things I bought for myself since the beginning of April. The white shirt I bought on a whim, and I doubted strongly about keeping it after I got home. I decided to cut of the tags and go for it but am still a bit clueless as to how I can style it. It has "Champ 30" written on the back in dark blue which limits the options a lot. But it has a nice fit, and I kinda dig how it works with my white blazer. If you guys have any ideas, please do share them!
The past weekend was a pretty hectic one. I overslept on Saturday morning which led to me lmost missing the train to Tongeren, where I was meeting Dorien and her swag friend Sven for FashionClash 2013. We drove down to Maastricht, where we were welcomed by a fancy guy with a fancy car that brought us to a fancy house with lots of fancy fashion people. More about our FashionClash 2013 adventure later. I'll be going now. I still have to prepare for my evaluation to see how I evolved during my internship. It's tomorrow morning and I am SO nervous about it!