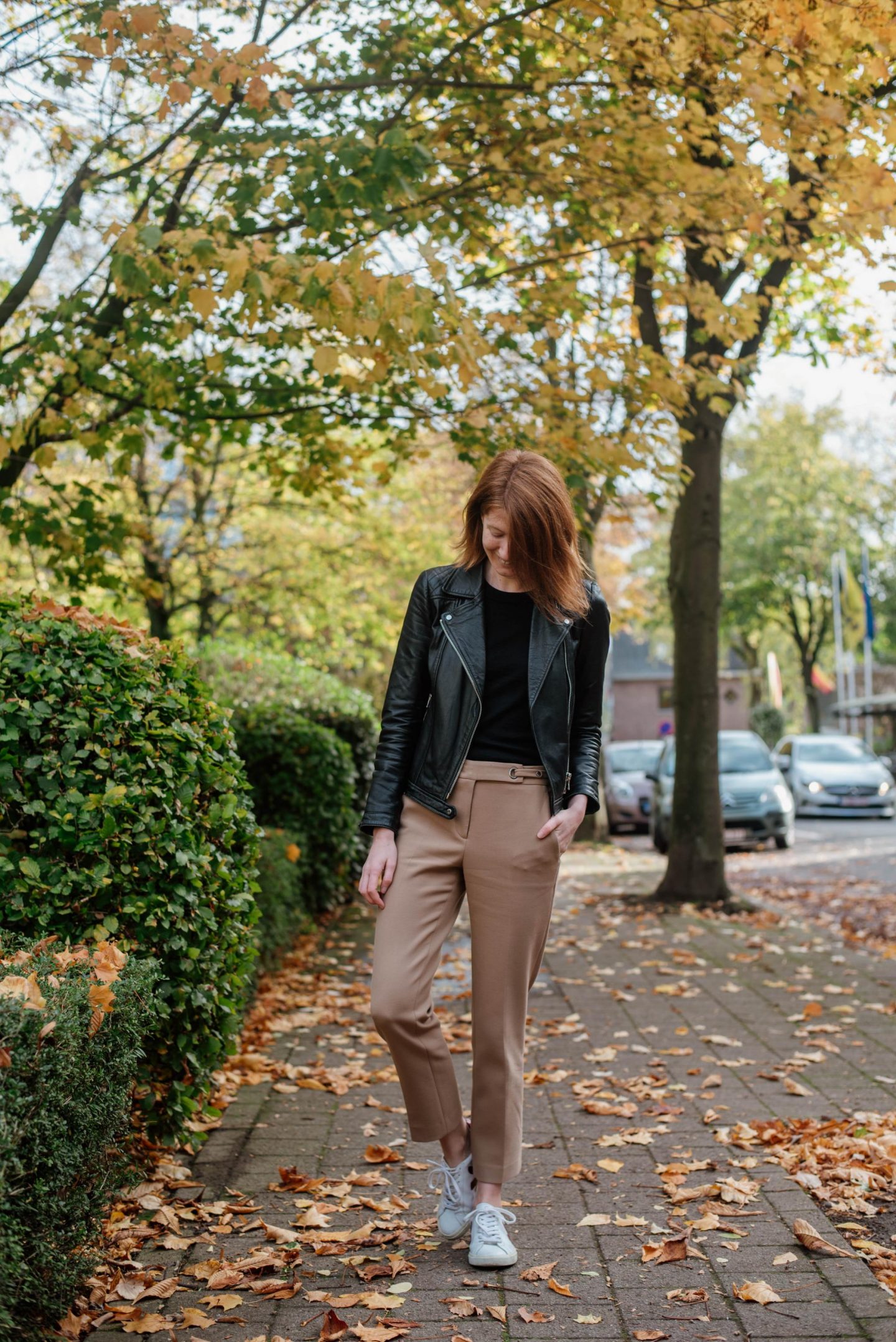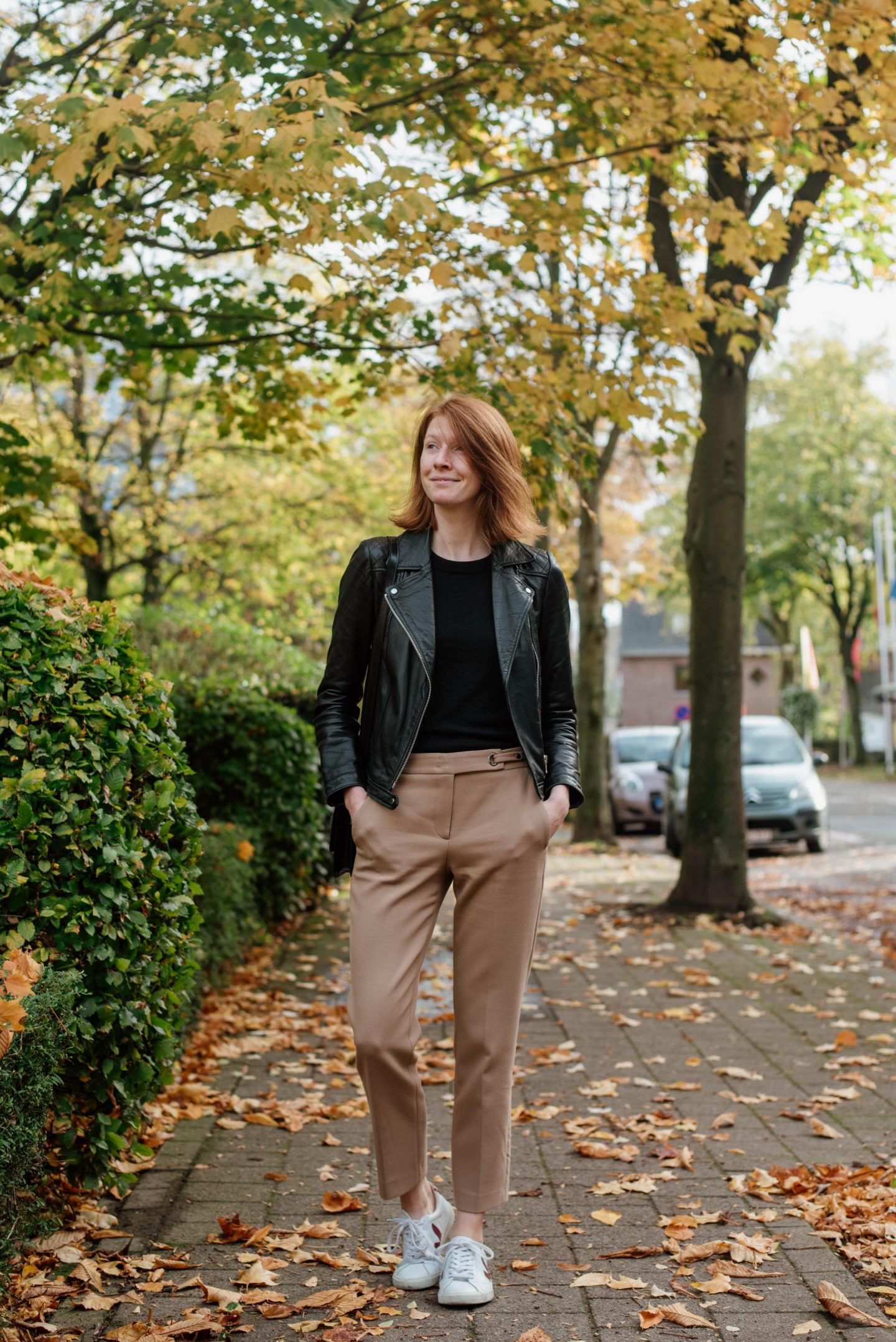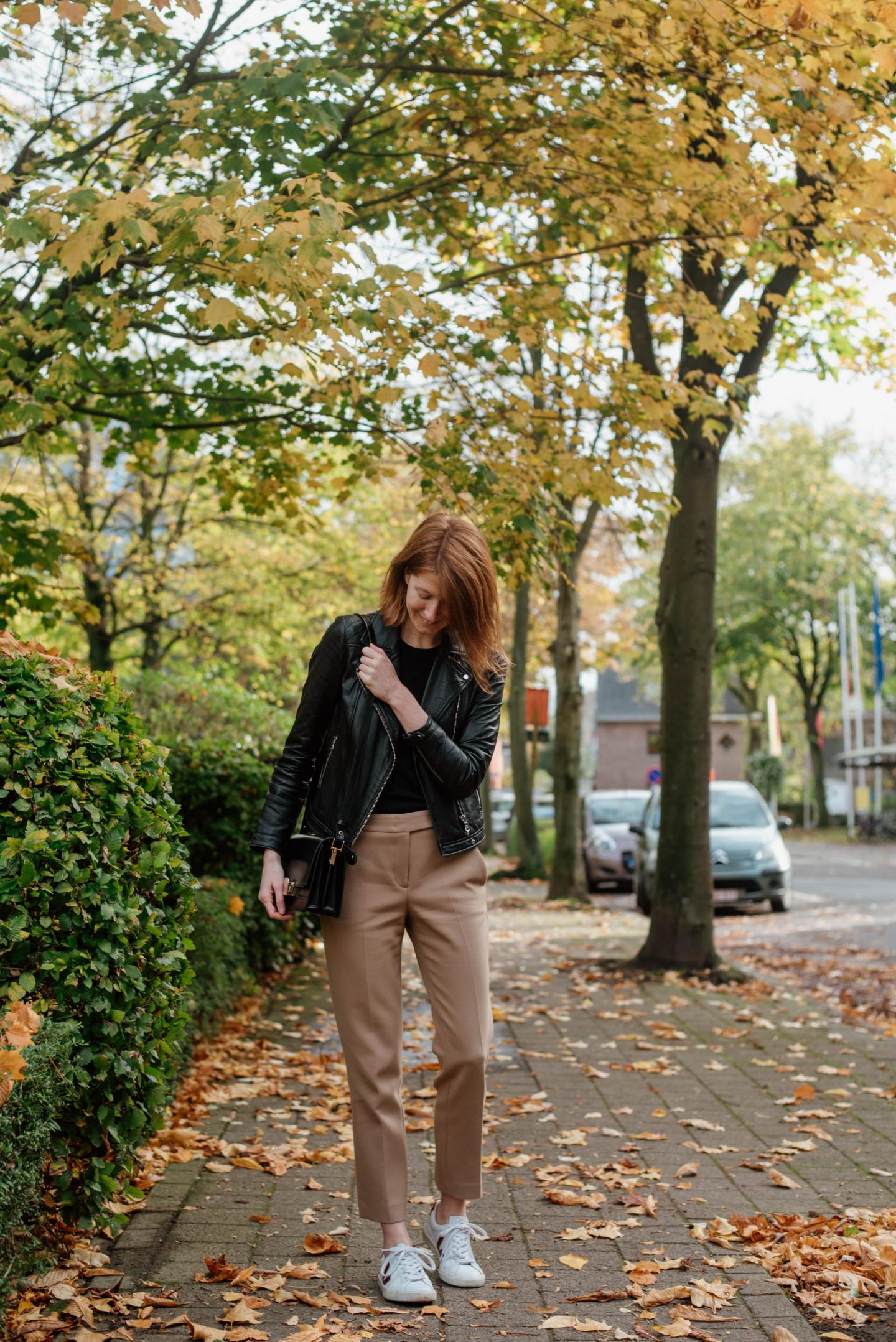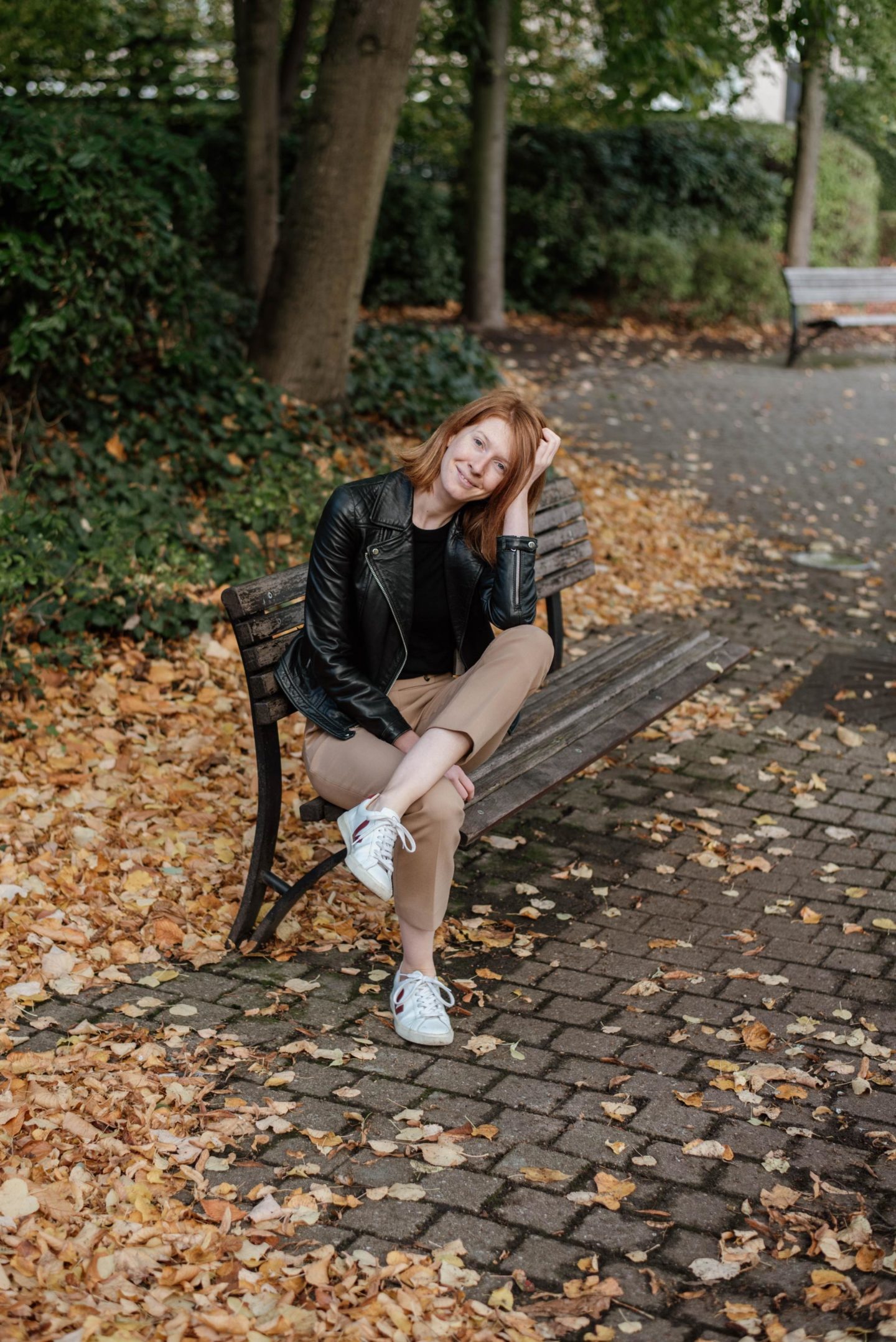 I'm bringing some fall colors to brighten up your Blue Monday. Is everyone still standing in this most cheerless time of year? I typically enjoy January and only suffer from the winter blues in February and March. It helps that we are experiencing a mild winter this year. If only it doesn't start snowing in May!
The mild weather has allowed me to wear and re-wear my favorite fall outfits until now. Those gorgeous yellow leaves might be long gone, but I still wear this outfit out and about in January. Admittedly, I do drape a scarf around my neck when I'm headed outside.
The trousers form the base of this outfit. They're an investment piece from French brand Gerard Darel and I think I've had them for two years. They still look as good as new! The comfortable jersey-ish fabric, neutral color and flattering length make them a pleasure to wear. The style of the trousers is rather formal, making this a perfect work wear piece as well. I added casual basics to create a less formal look for a day off I had in October. I could still perfectly wear this to work, though (and I probably have).
Have a love week! Subscribe to my blog via the social media icons below to stay up to date with new posts.
Linking up with Weekday Wear Linkup from Away From Blue
Outfit details:
Leather jacket: Massimo Dutti
3/4 sleeve sweater: J.Crew tipi sweater
Trousers: Gerard Darel
Sneakers: Veja Esplar