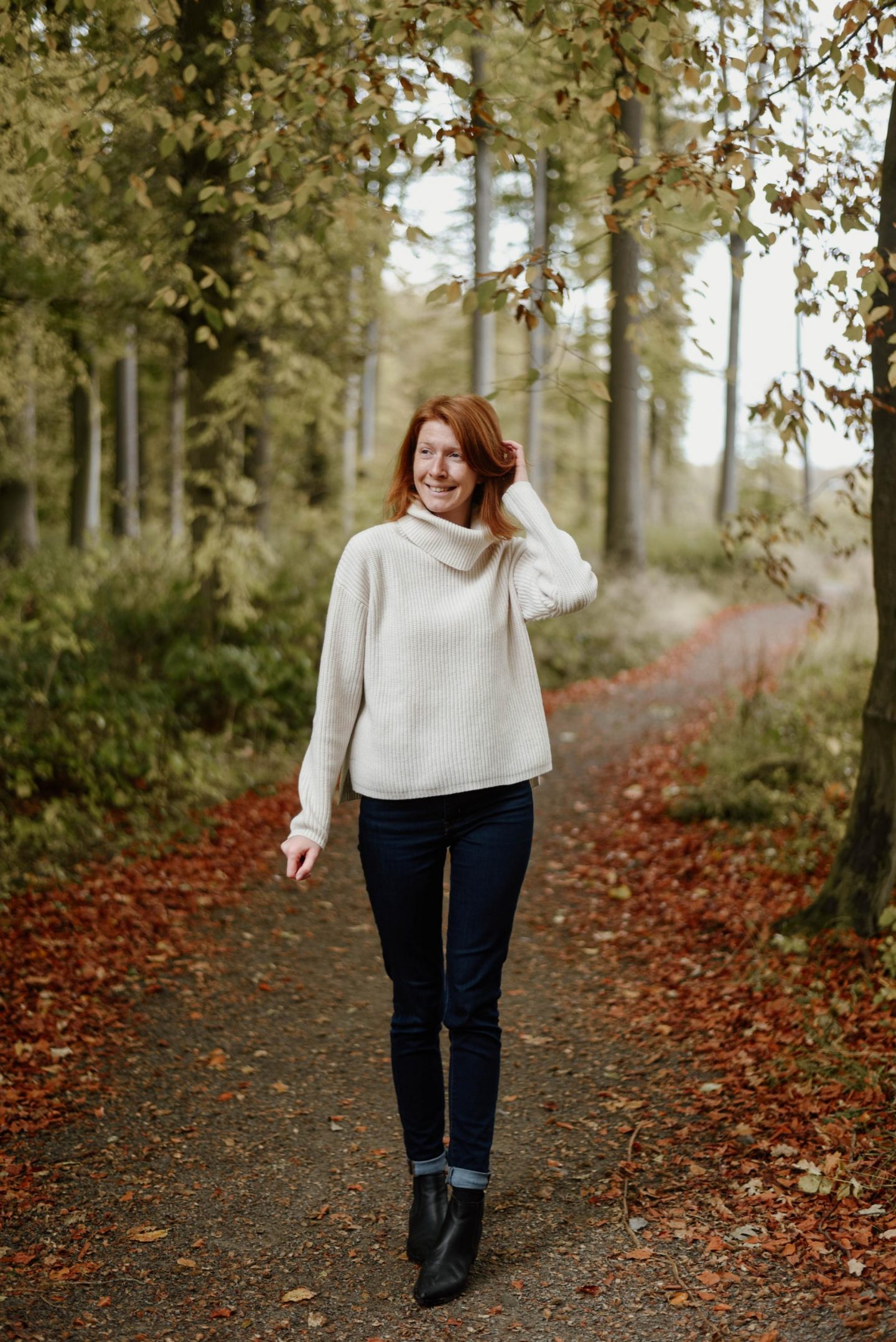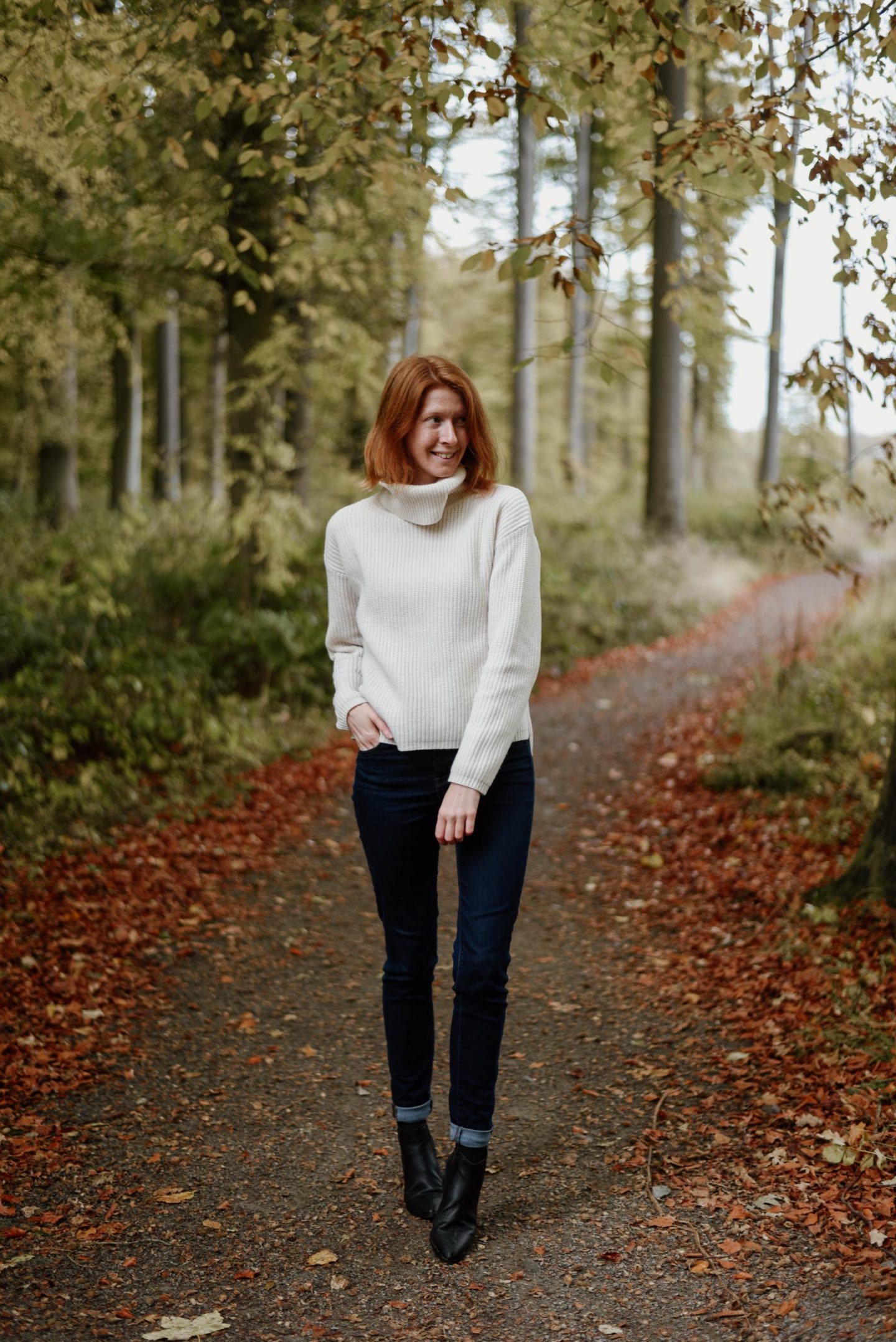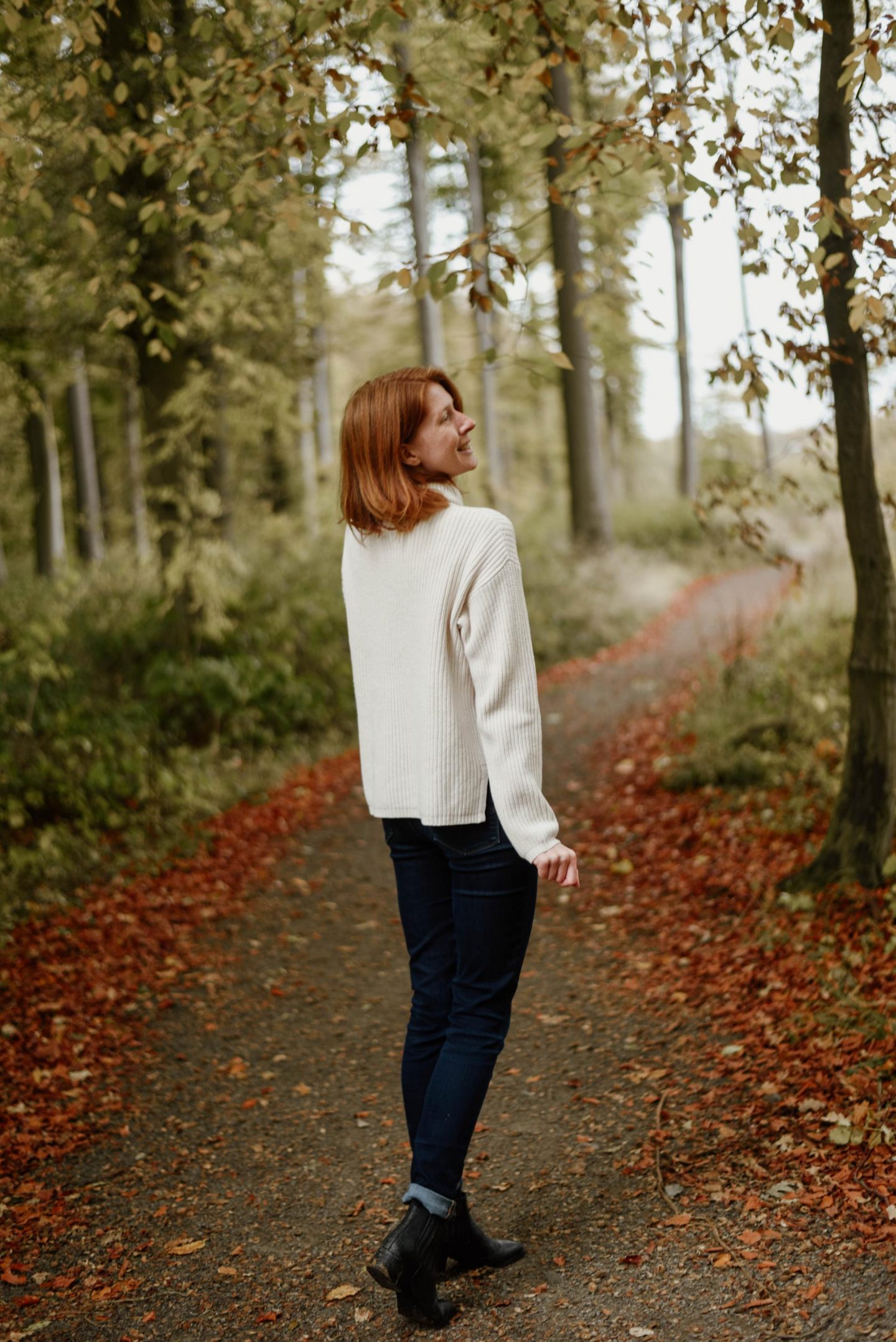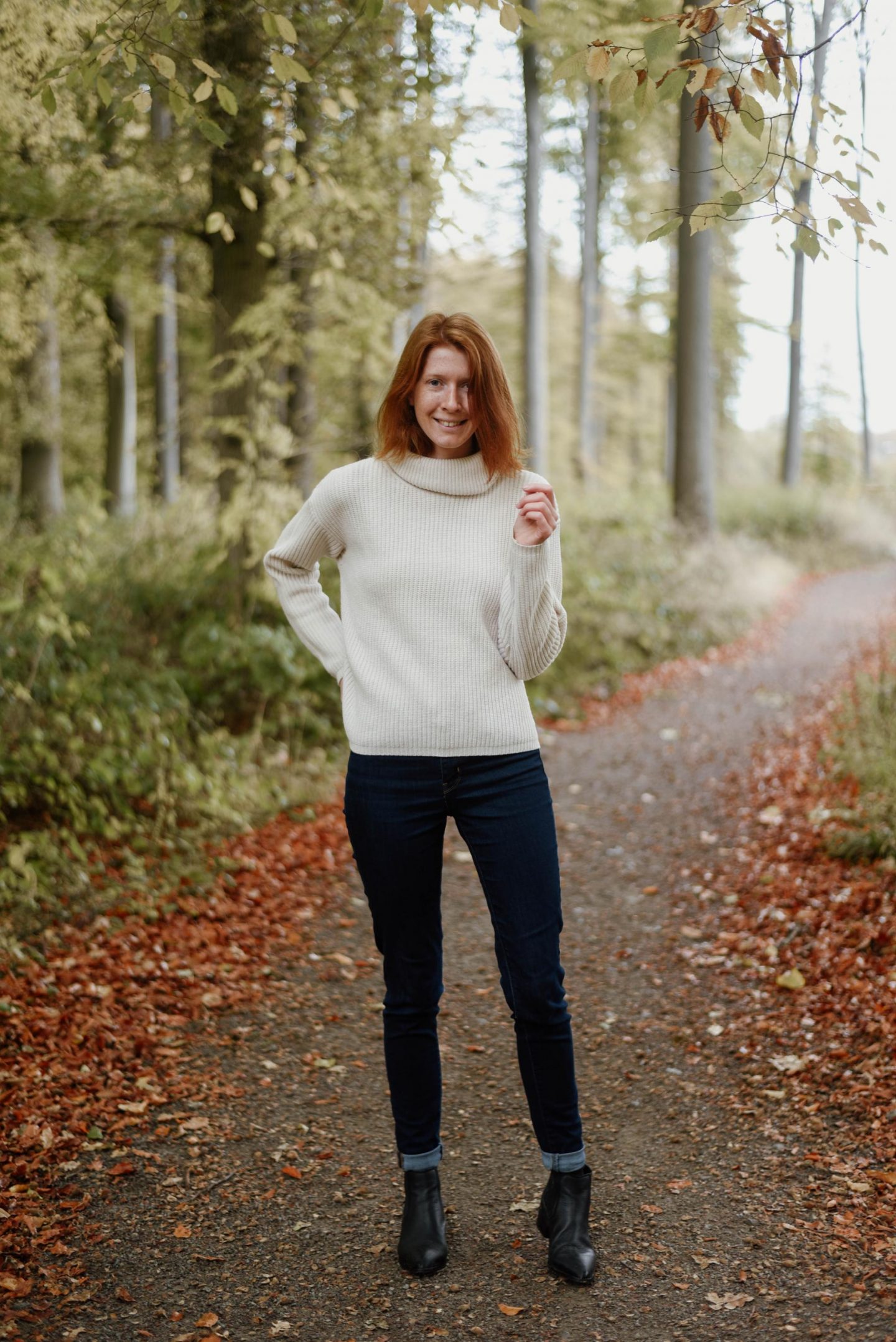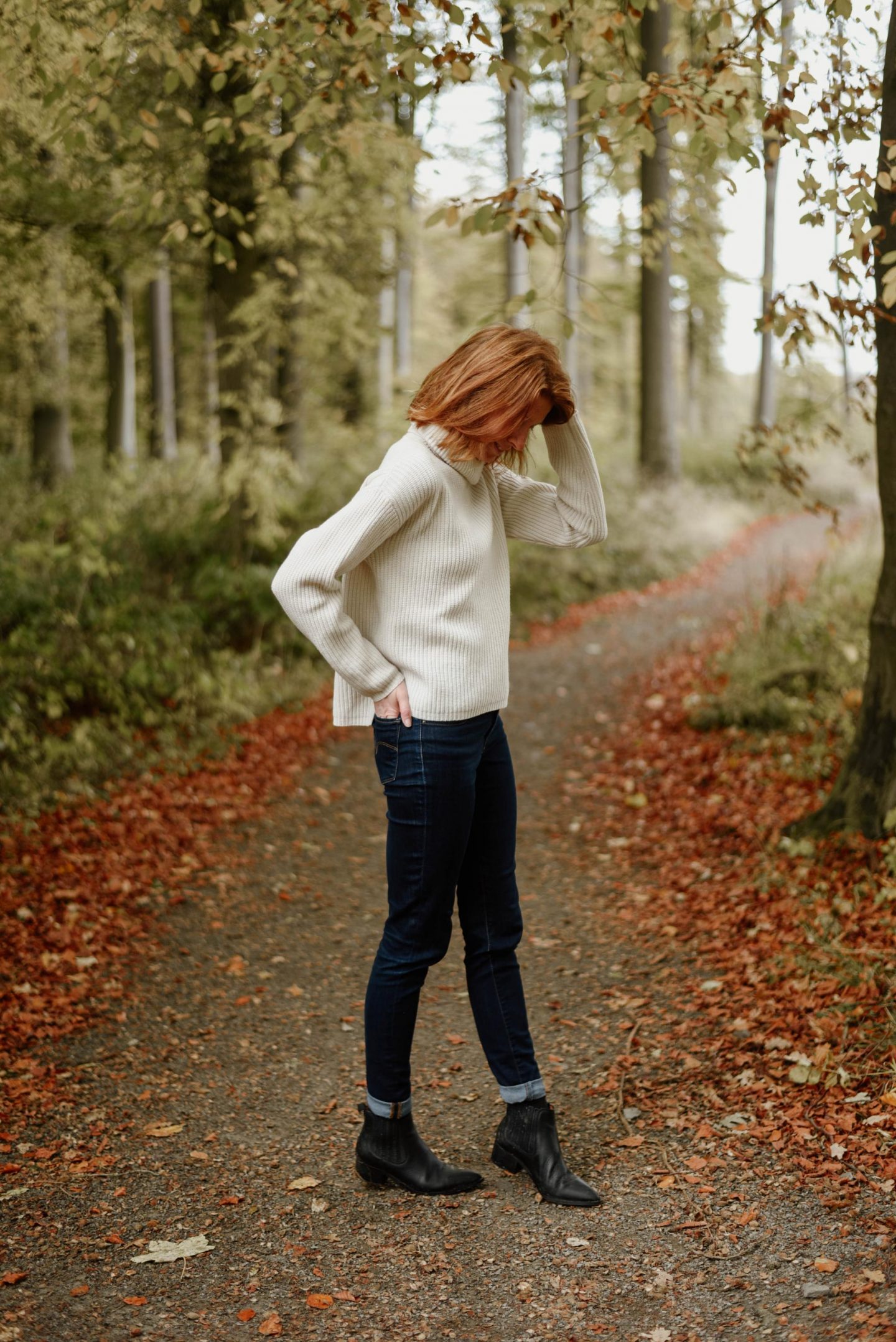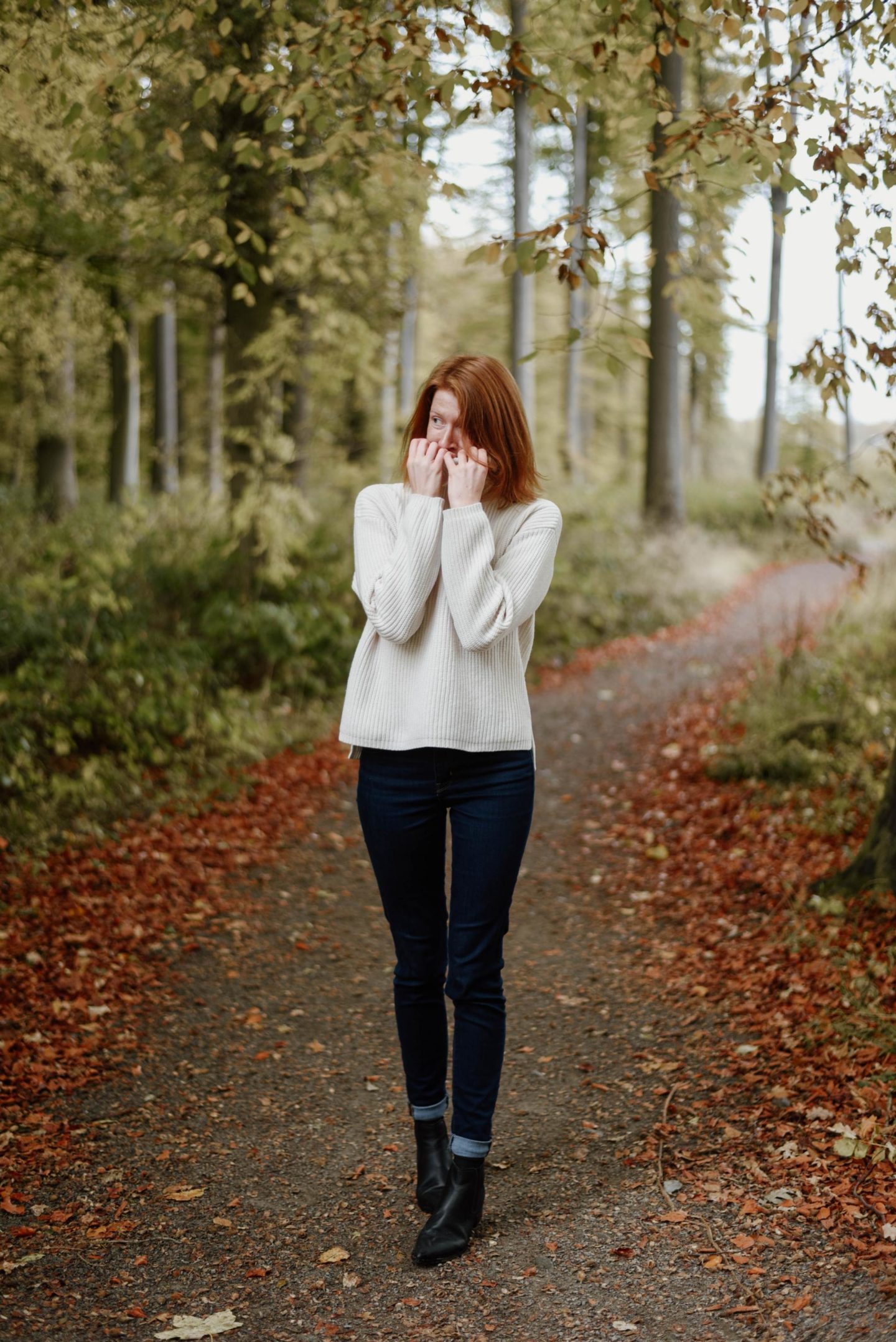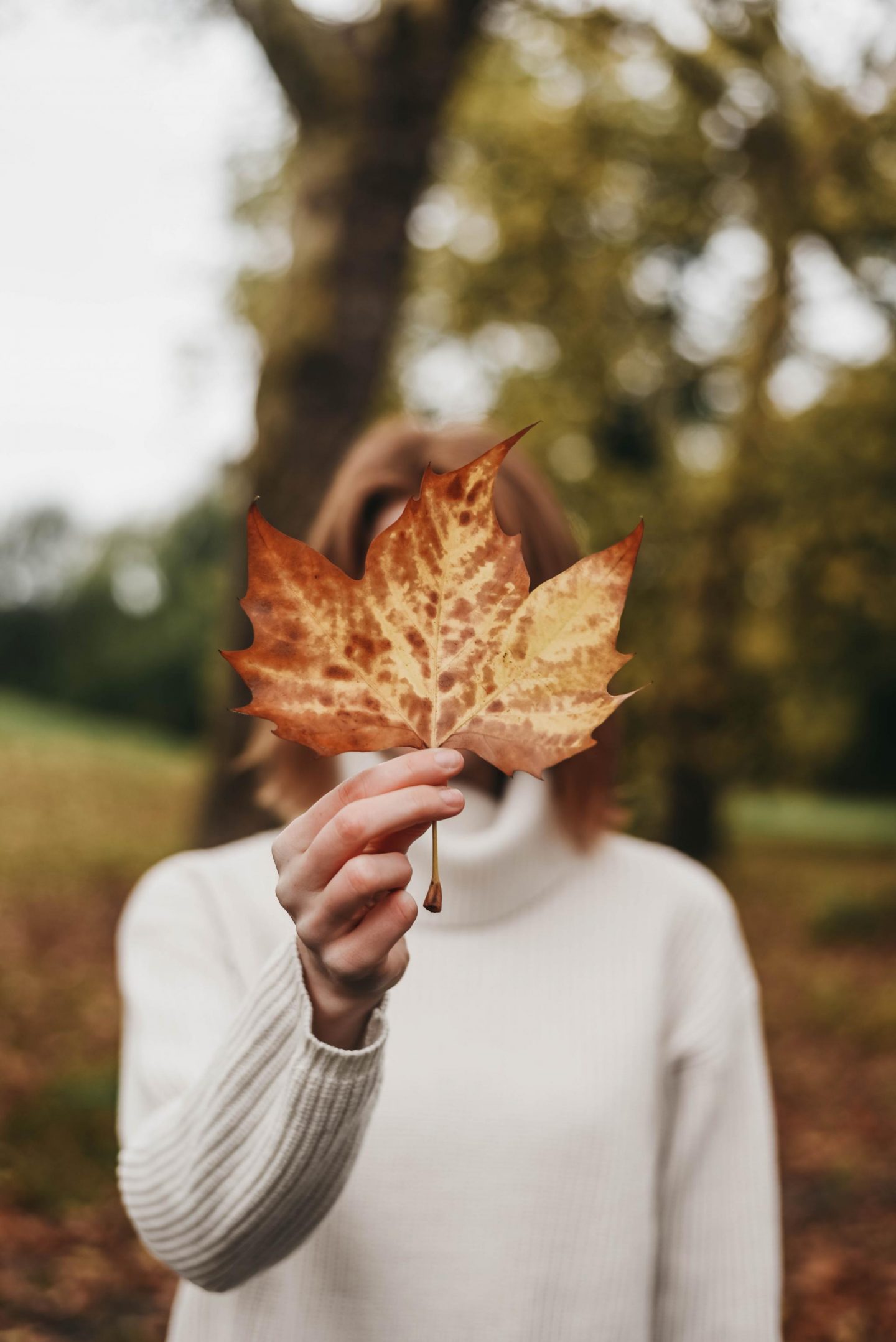 Sweata Weatha. If you have ever been on the internet in November, I think you will have seen the Bronx Beat Clip from Saturday Night Live about the arrival of "sweata weatha". Every year it comes around again and every year it cracks me up. It is SO accurate.
I too get excited about sweater weather each November. All the fluff! the coziness! The newness! The warmth! But just like every other basic girl out there I will be just as excited about it being over again come April. That being said, I have this favorite cream knit sweater that I have been wanting to show you since last year and I am pretty stoked that the time has finally come to wear sweaters on the blog again!
FYI: I hope you aren't scoring the amount of times I write 'sweater' in this post. That's going to be embarrassing.
Cream knit sweaters are a blogger favorite. It's easy to see why as the neutral color pairs perfectly with any typical trouser color: grey, black, camel or even blue denim will all be a good match. I knew I'd wear mine a lot and so I wanted to invest in a really good one. I looked at American Vintage first (my new go-to for any kind of knit wear!), but eventually decided on this roll neck sweater from Comptoir des Cottoniers. It's not the warmest, actually, but I love how cozy and roomy it is. It's perfectly oversized!
The one thing I overlooked in all my excitement about cream sweaters is that they're not the most practical of the sweater bunch. I had mine for just about a week when I got a chocolate stain on it, haha. And since you can't put 100% wool in the washer… . After a little experiment involving soaking the stained part of my sweater in cold milk and then gently rubbing the stain out I can – to my own surprise – report that my sweater is back to being stain free. Just added this paragraoph in case you might need that tip too, haha.
Outfit details
sweater: Comptoir des Cottoniers
jeans: Levi's
boots: Selected Femme via Zalando