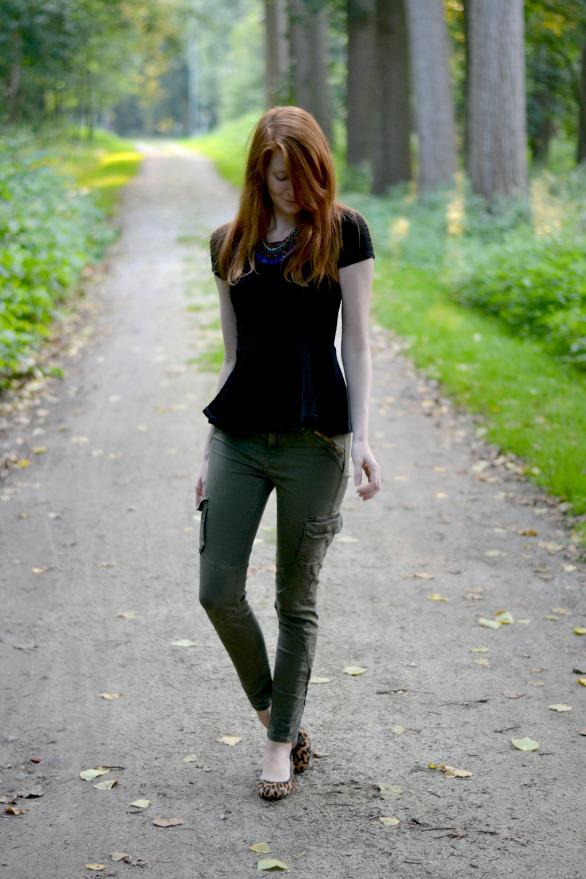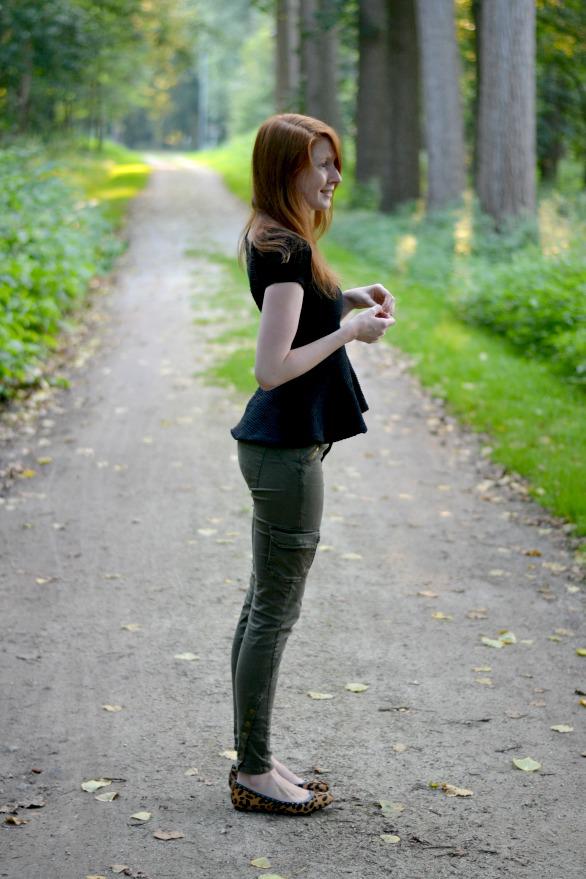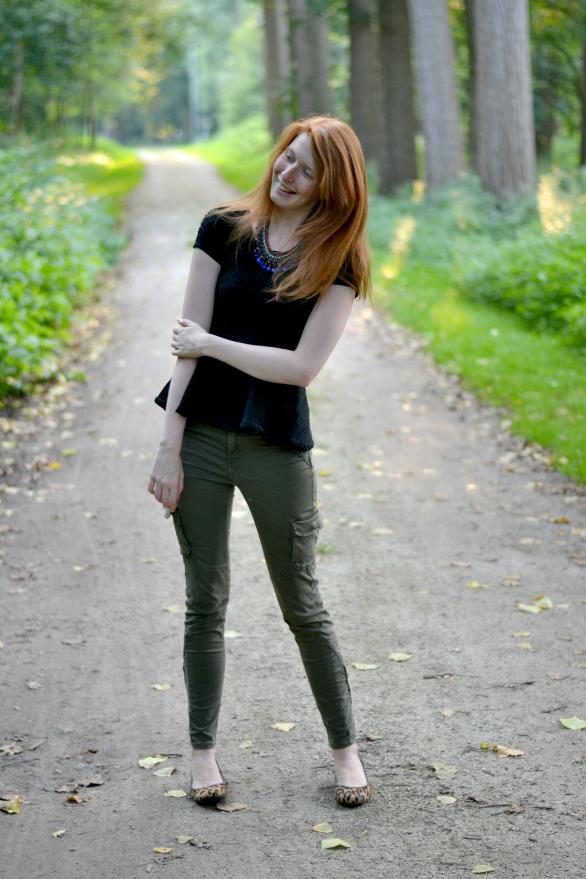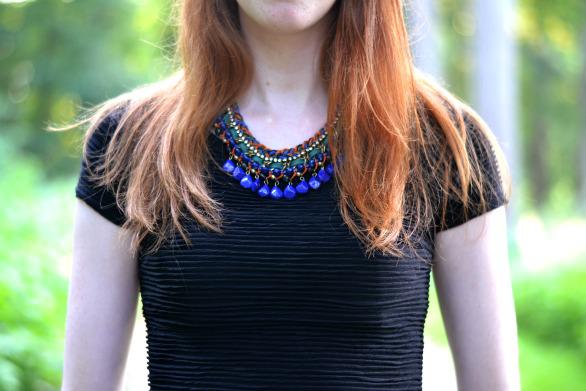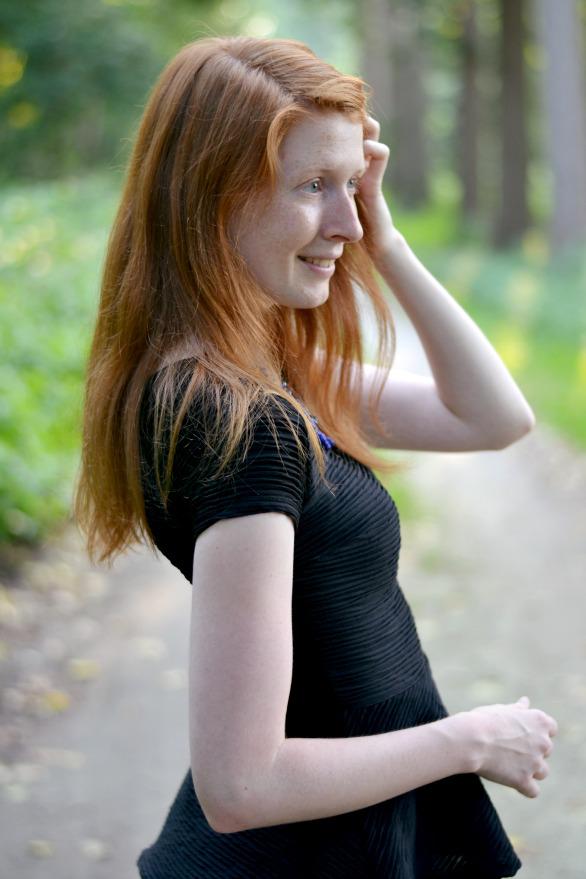 Um, everything is from Zara except for the shoes, they're Anne Klein…
Knock Knock… September's here! With the coming of this month, Summer is fading. The temperatures are finally back to bare-able, and rain and fog have returned. I've placed my umbrella next to the door and have my ankle boots on display under the coat hanger that carries my trench. Fall is coming, and I can feel it in the cooler air.
Fall is my favorite season when it comes to style-blogging. You get to play with layers, wear blazers, the color pallete is the best of the year, you get to pose with cups of steaming coffee and even wear an occasional scarf again. As I'm a bit tired of my summer wardrobe, I decided to grab back to a few of my favorite pieces from last fall, like this peplum top and statement necklace from Zara, and wear them for an evening walk in the woods. I'm still on vacation, meaning that I actually wore my jammies all day and just wore this only for that short walk. Another thing to love about fall: cosy jammies and fleece blankets. I'll leave the hot cocoa for the winter season.
This fall will be one of many changes as well. I'm starting a chapter in my life no one used to believe in. You'll barely get your bachelors, they said. And then my three years in college flew by like they were only a short few months. Not once did I fail a course, even though I had a two hour commute to school everyday and was away from home more than 12 hours of the day. I even manged to keep a blog running while doing it. I'll be honest, getting up at 3am to repeat the material on the day of an exam did drain my spirits, but never did I give up. This June, I graduated. Not with honor, but with pride. My bachelor paper got a good grade, more than the goal I had set, and my internship gave me the courage I needed to make a decision that everyone warned me not to make: I'm going for a masters. I'm only the first in my family to take this step. Other than a few friends, I have no one to tell me what to expect, how hard it's going to be, how much I'll have to work, what parties to go to or what bars to hang at until 3 in the morning. I'm on my own. Only 21 days from now and then I'll see what this monstrous university they warned us for is really going to be like. Maybe I'll fail, it's okay if I do, I have a safety net in the form of my bachelors degree, but I want to take my chances.
My post on what I love about fall turned into this. I hope I didn't scare you there. I had a lot of psychology and writing classes during my Social Work training. I can't help it, haha.