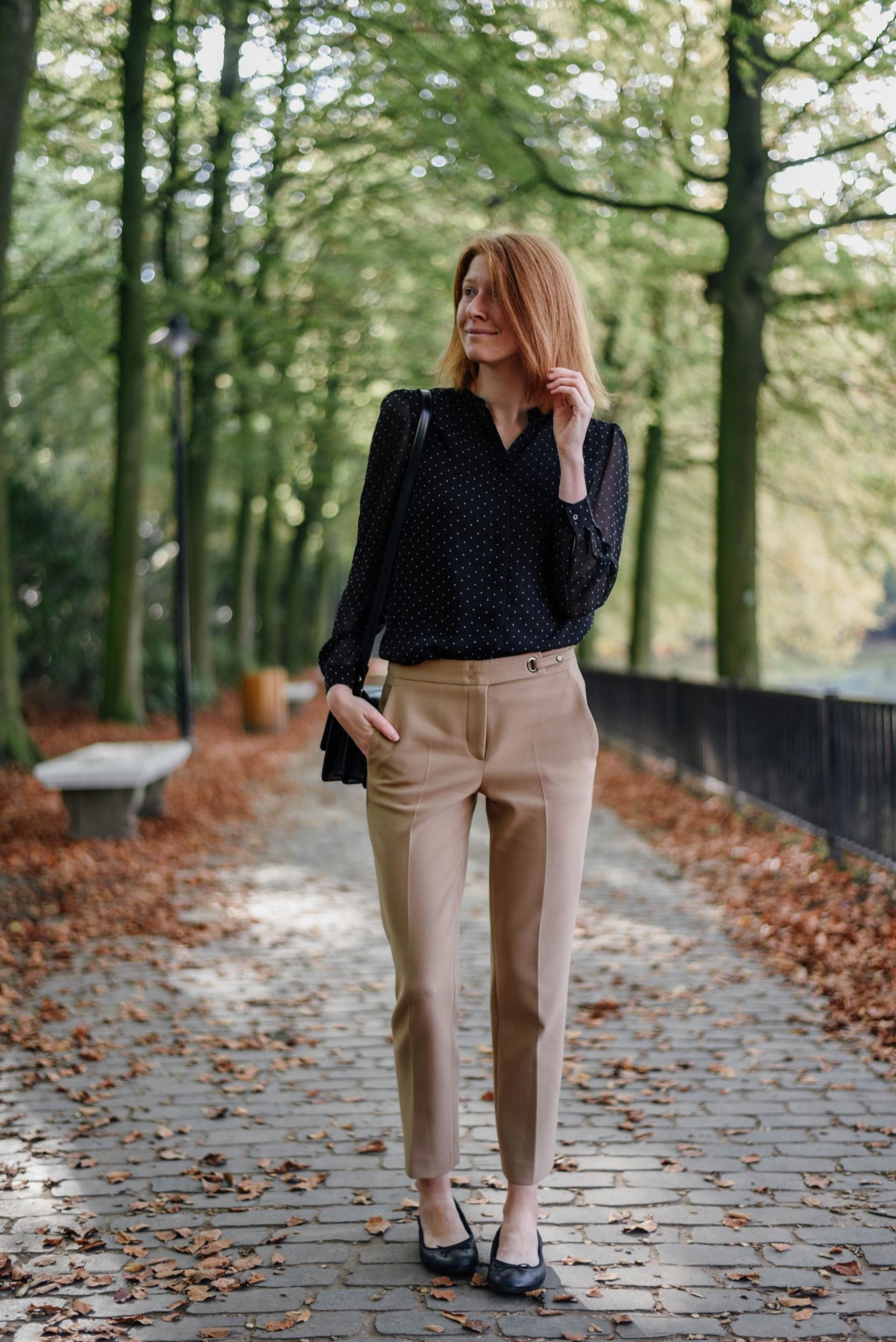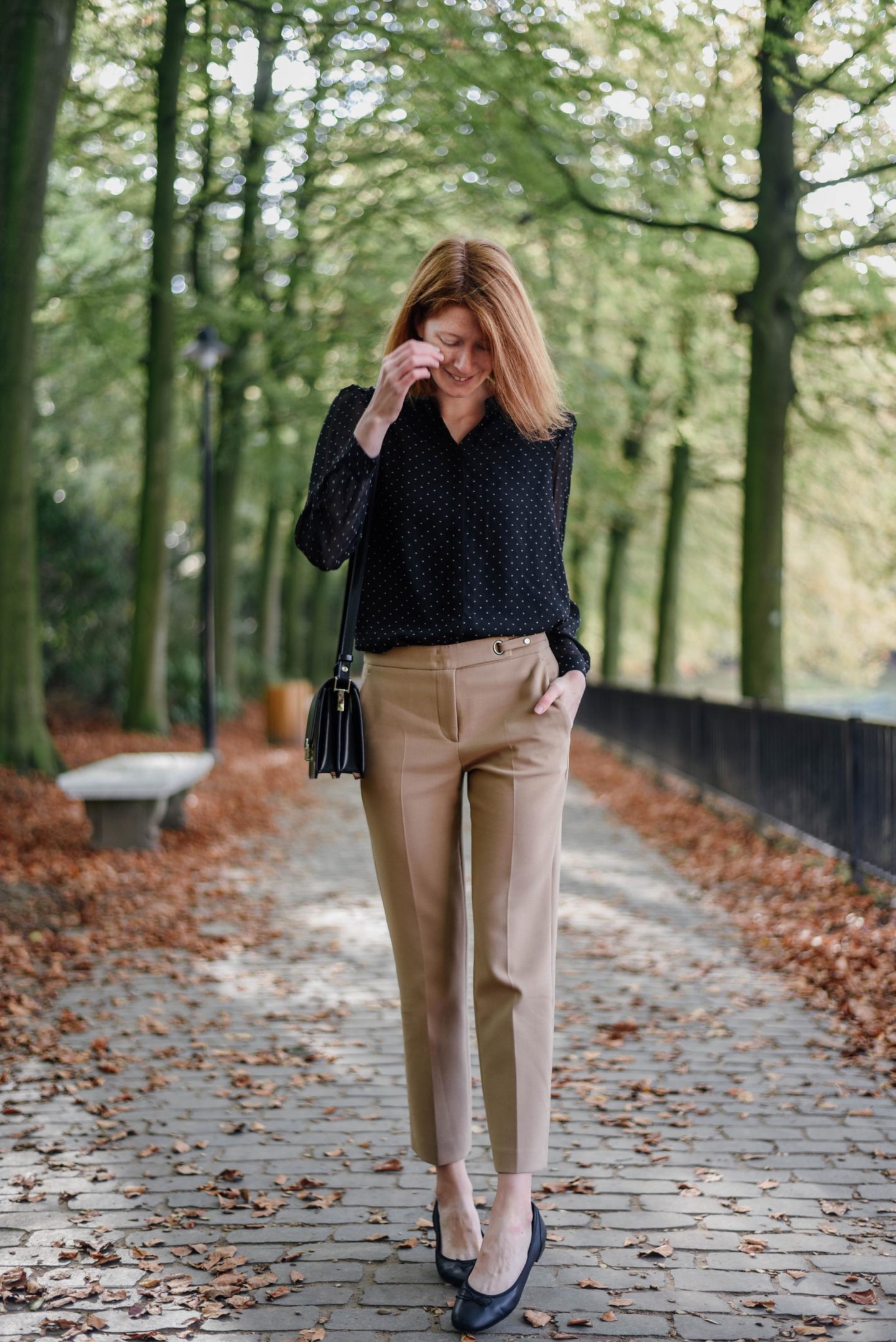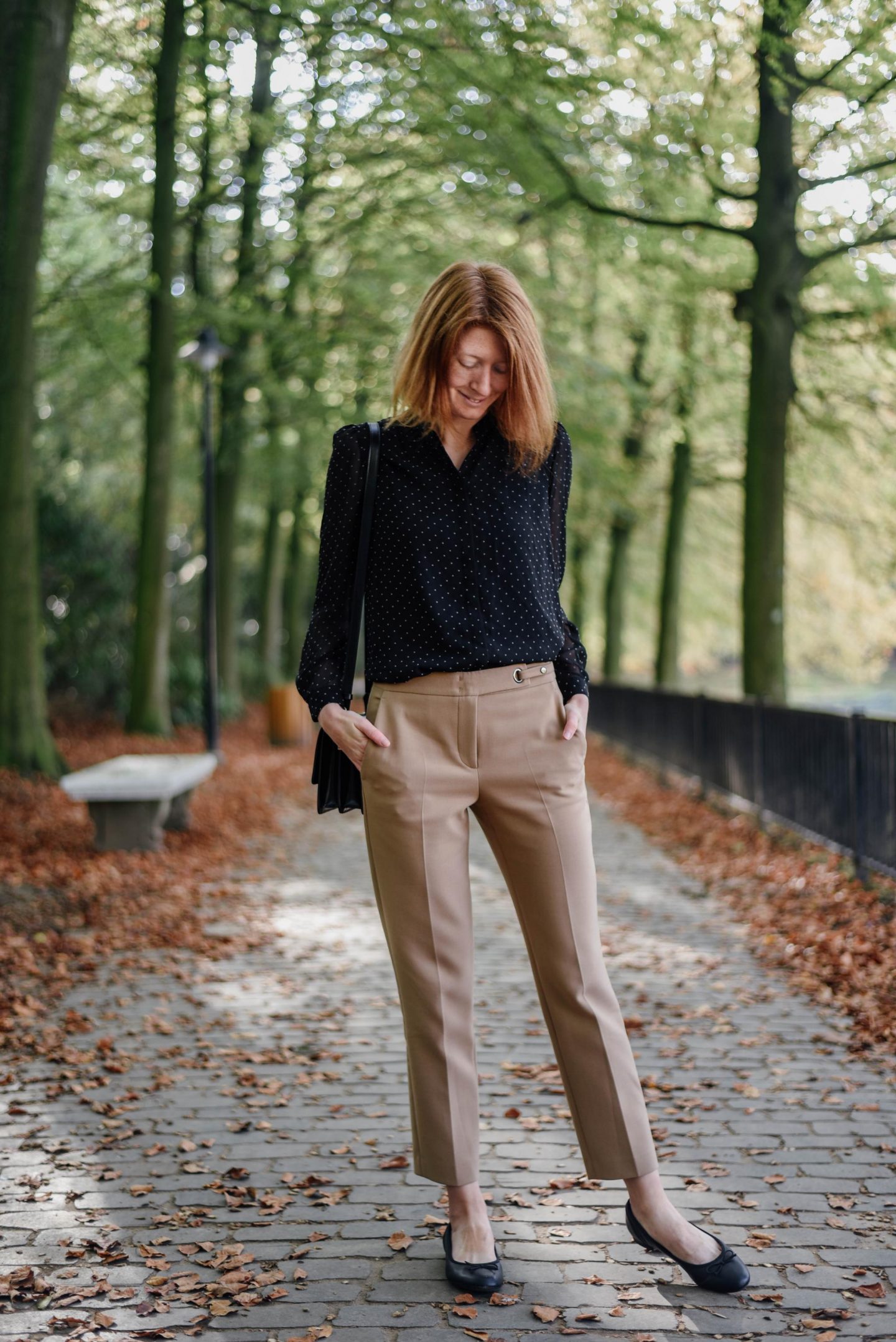 Happy Monday!
Phew, am I happy that this Monday is over. This was probably the most Mondayest Monday I've had in a while. Today was a whirlwind. I had a to-do list of a mile long and then somehow it was evening in the blink of an eye. I think I must've drank a liter of coffee to pull through, haha.
While I'd rather be lounging in my PJS watching "How To Get Away With Murder" on Netflix tonight, I also feel like I'm on a roll with this blog and I don't want to give that up. So, excuse me if I make little sense today haha!
These photos were actually made last Fall, but since I still wear this outfit in the present day, I think it is still okay to share them. The trousers are the star of the show here. I had been looking for a pair of camel trousers for a few seasons, but never really found a pair that ticked all of the boxes. All of the options that I tried were either too long, too wide, too pale, … . I find that with these type of dressy trousers both the design and fit have to be perfect.
Last year these Gerard Darel trousers crossed my path and they fit me like a dream! Gerard Darel doesn't have this exact pair anymore, but their Lyson Pantalon is the updated version for this season.
We all know that camel goes perfectly with neutral colors such a grey, black, cream, white and dark shades of brown. Now guess the colors of my winter wardrobe? Haha! But did you also know that it pairs beautifully with popping colors such as cobalt blue and fiery red? You should try it! I might go bold next time I plan an outfit shoot with these trousers… .
Anyone have any exciting week plans? We have a public holiday on Friday which means we get to enjoy a thee day weekend. I'm hoping for a little late Indian Summer so we can spend lots of time outside in the forest. It's my favorite place to be this time of year and it would be nice to get some nature-time before winter comes. I wish you all a lovely week and will try to be back with a new post on Thursday.
Outfit Details:
trousers: Gerard Darel (last year)
blouse: Massimo Dutti (old)
bag: Massimo Dutti (last year)
shoes: Clarks 'Couture Bloom'