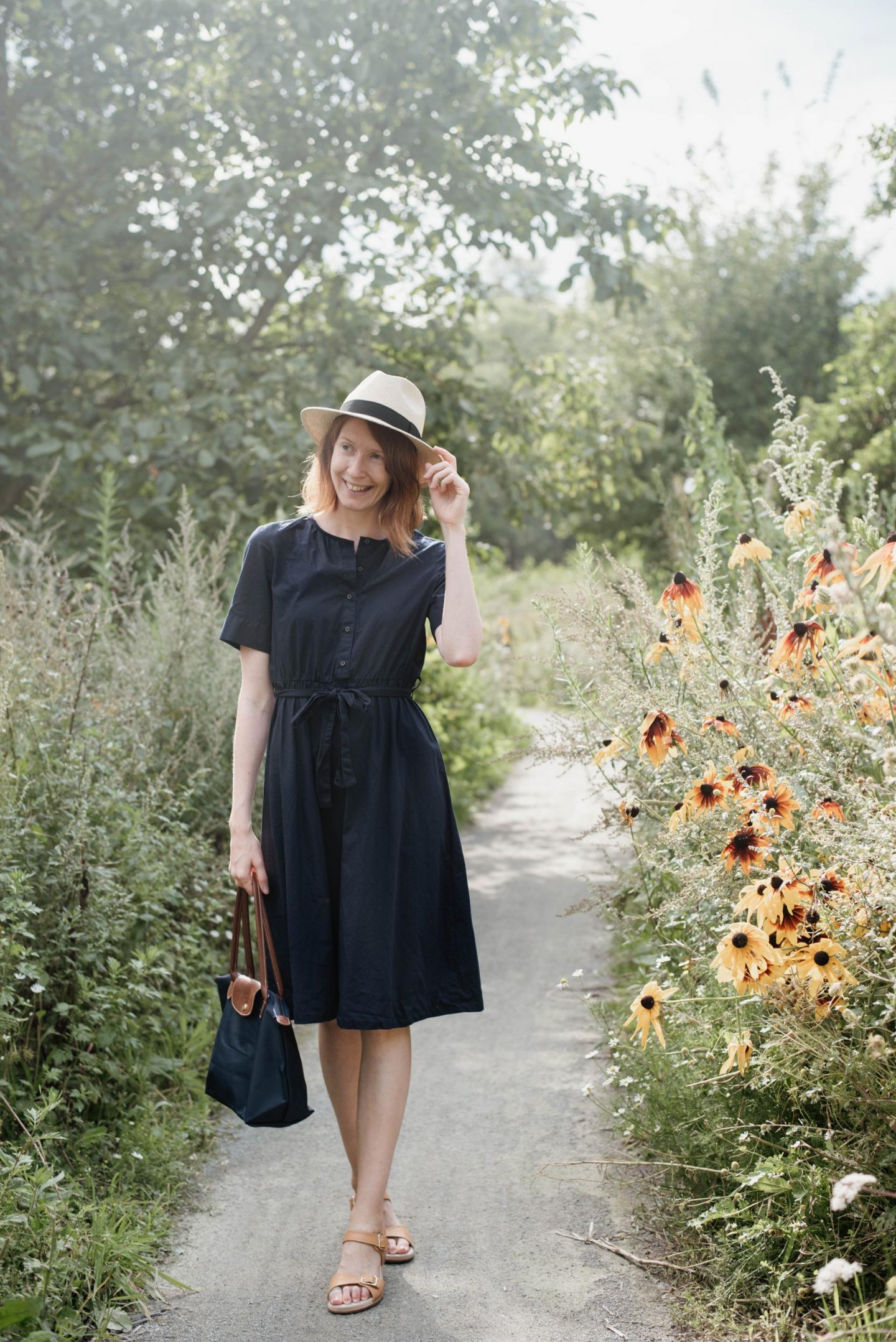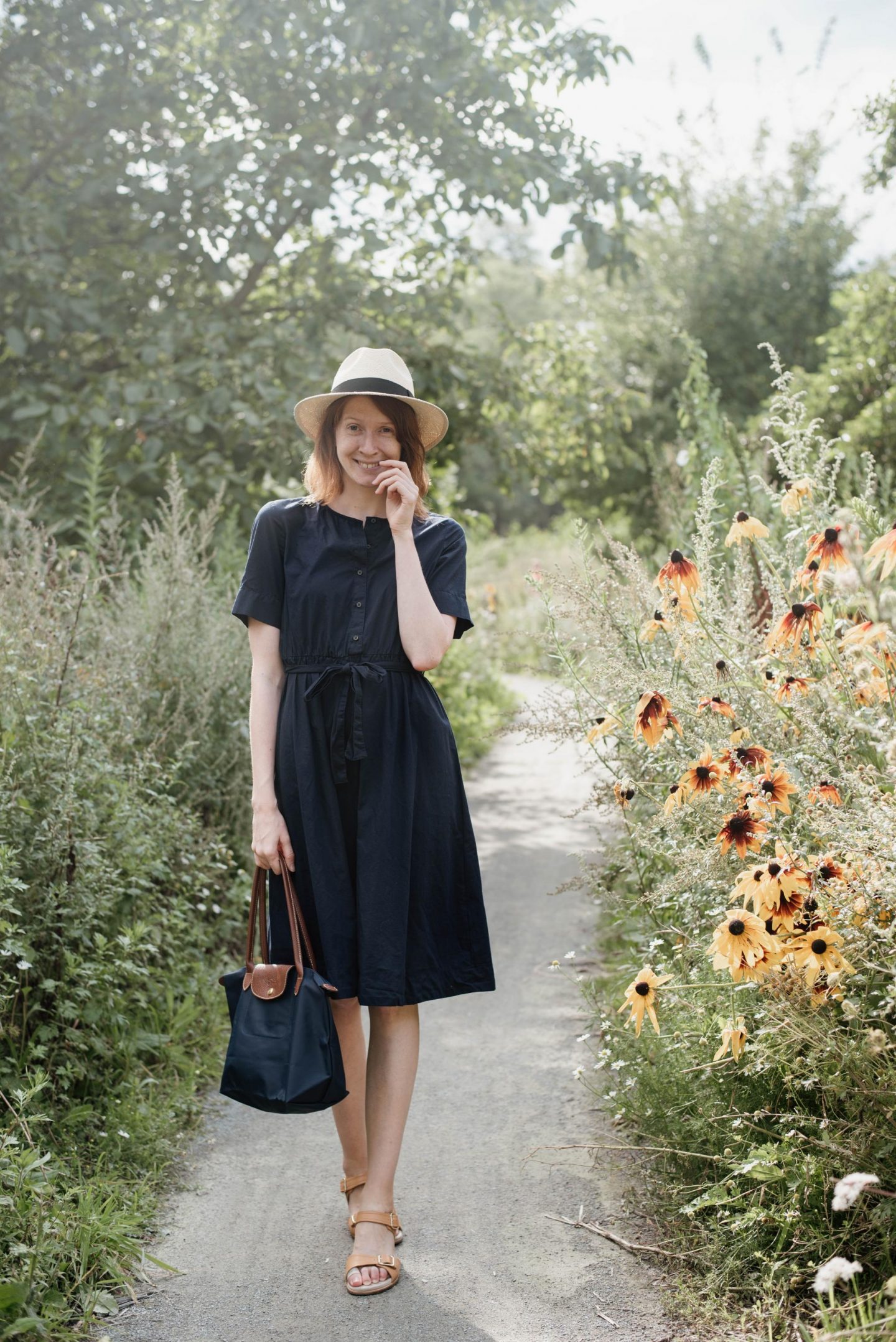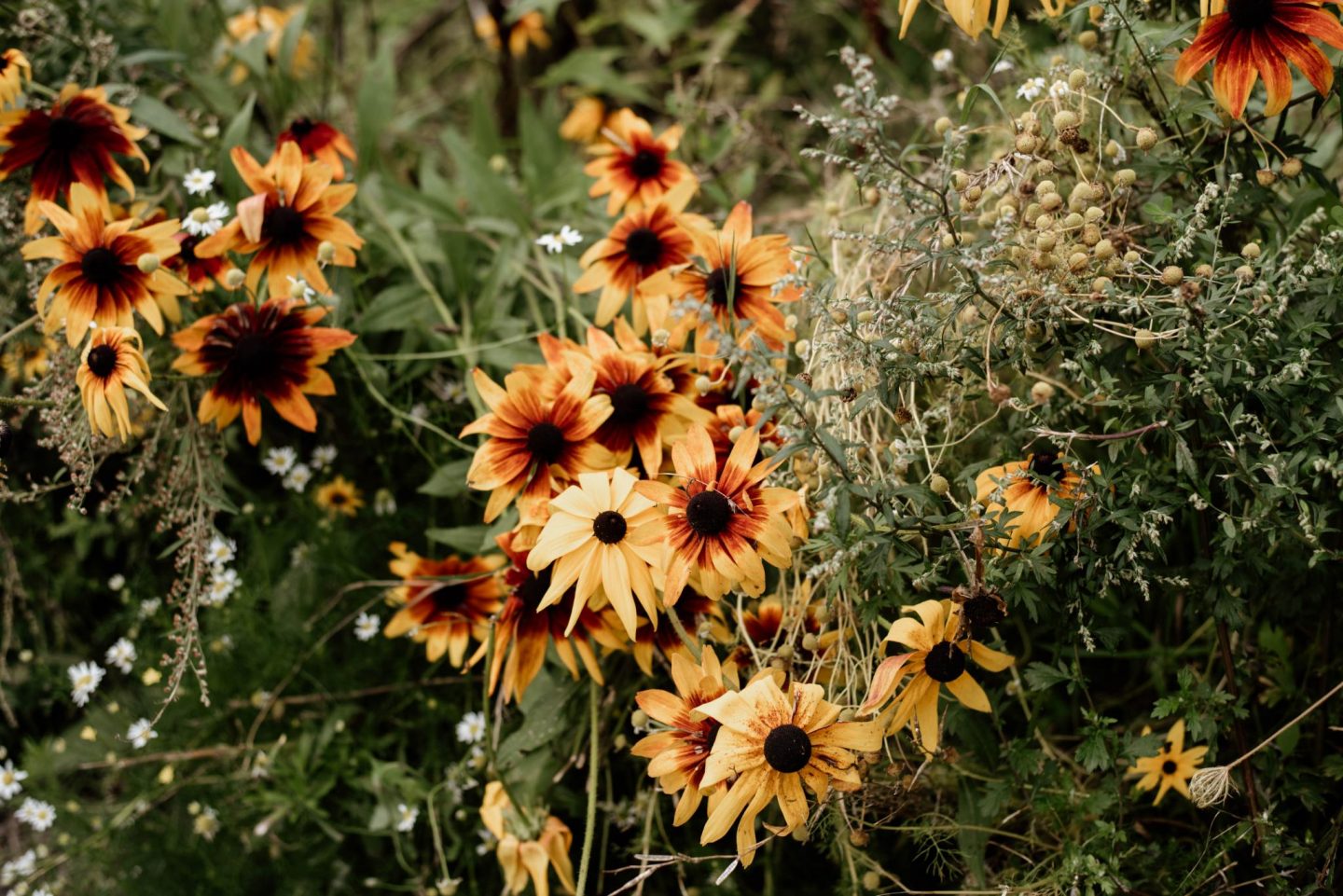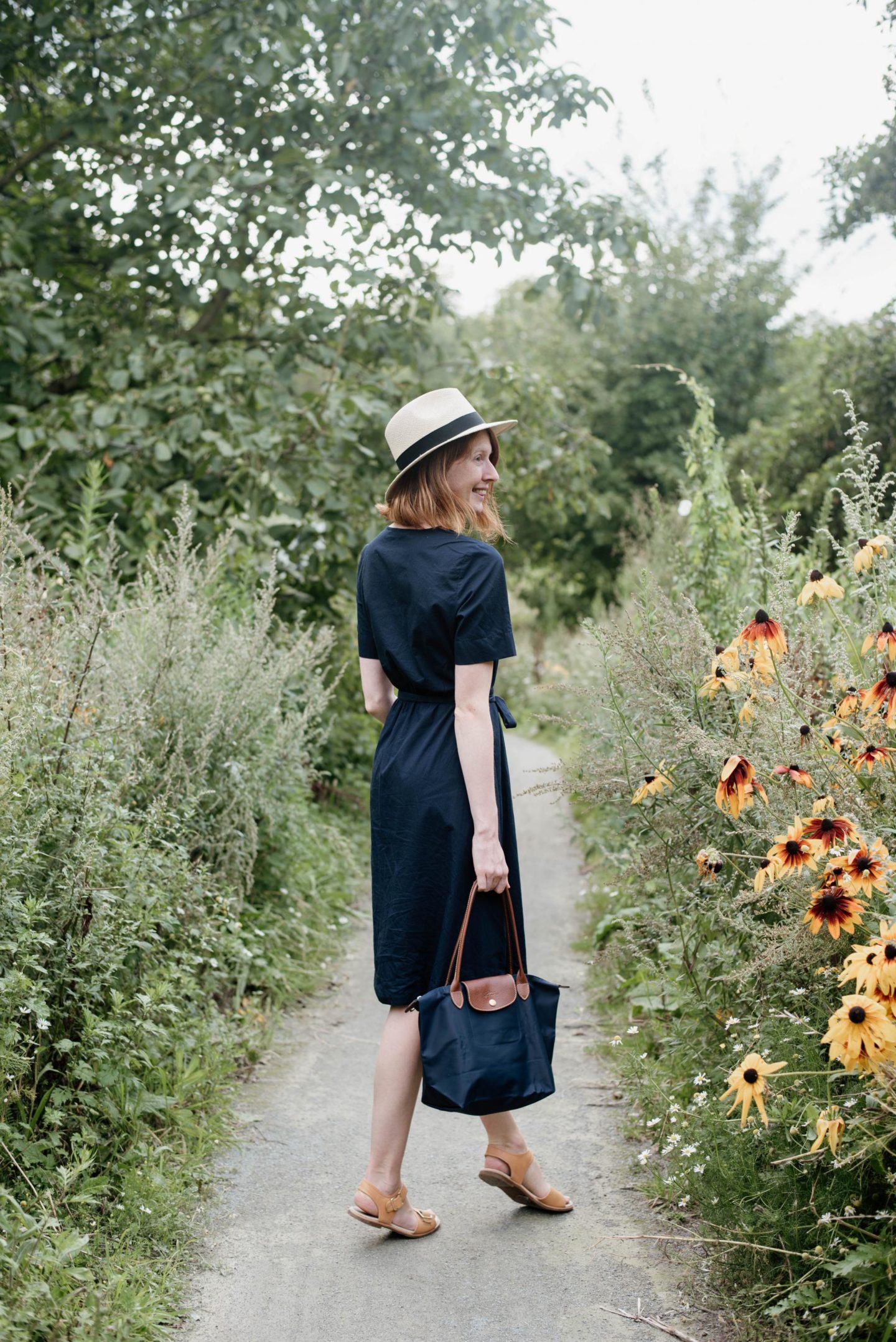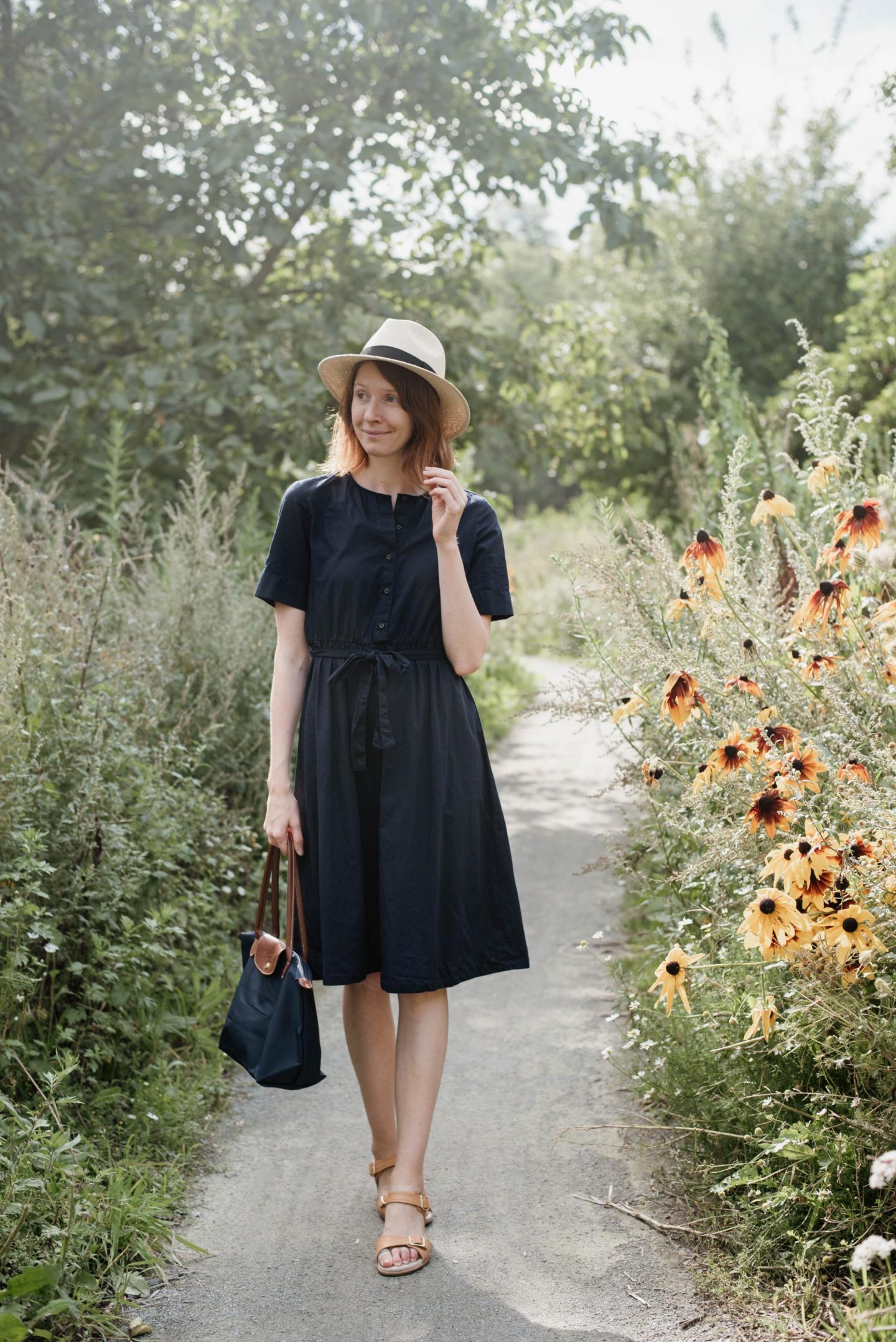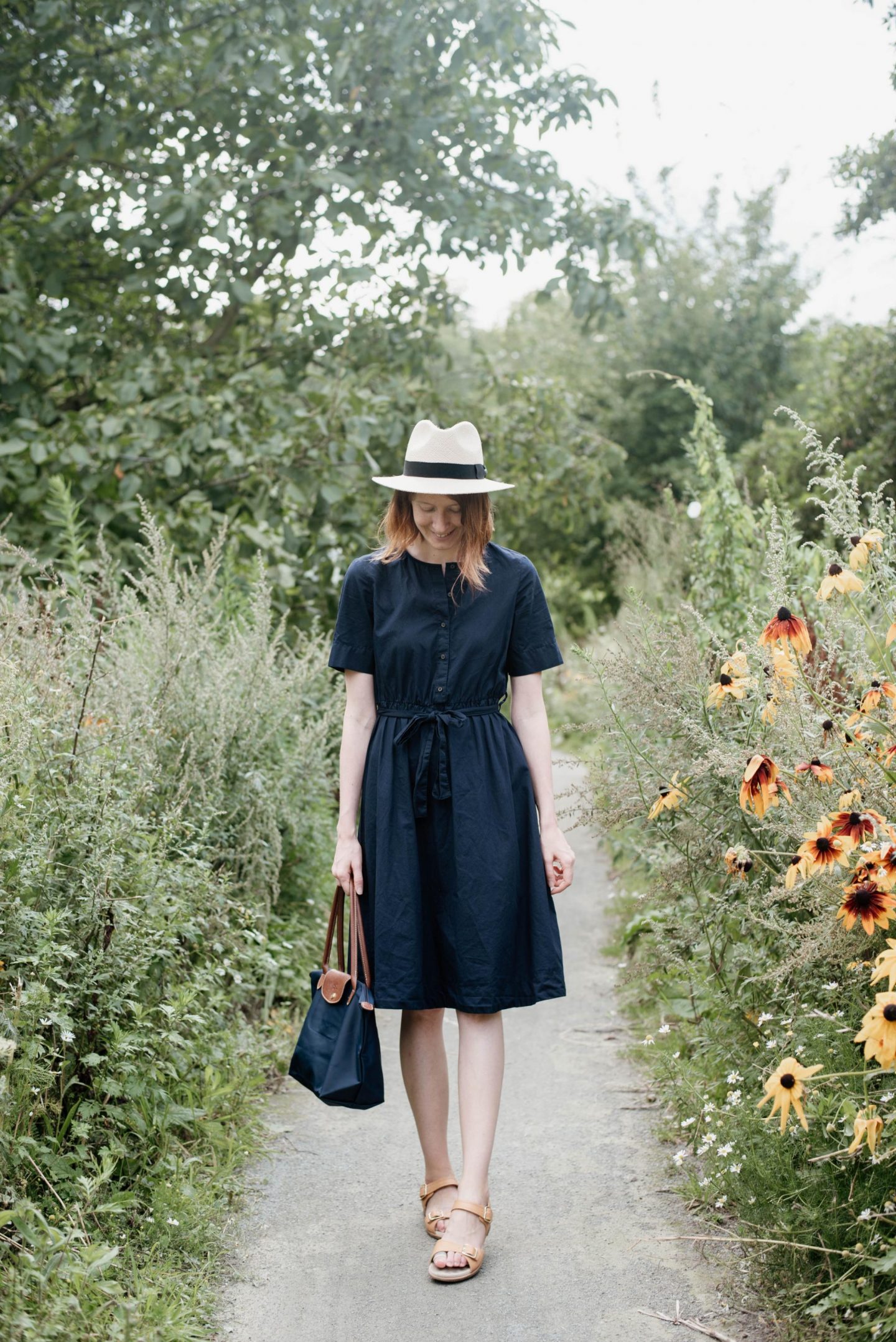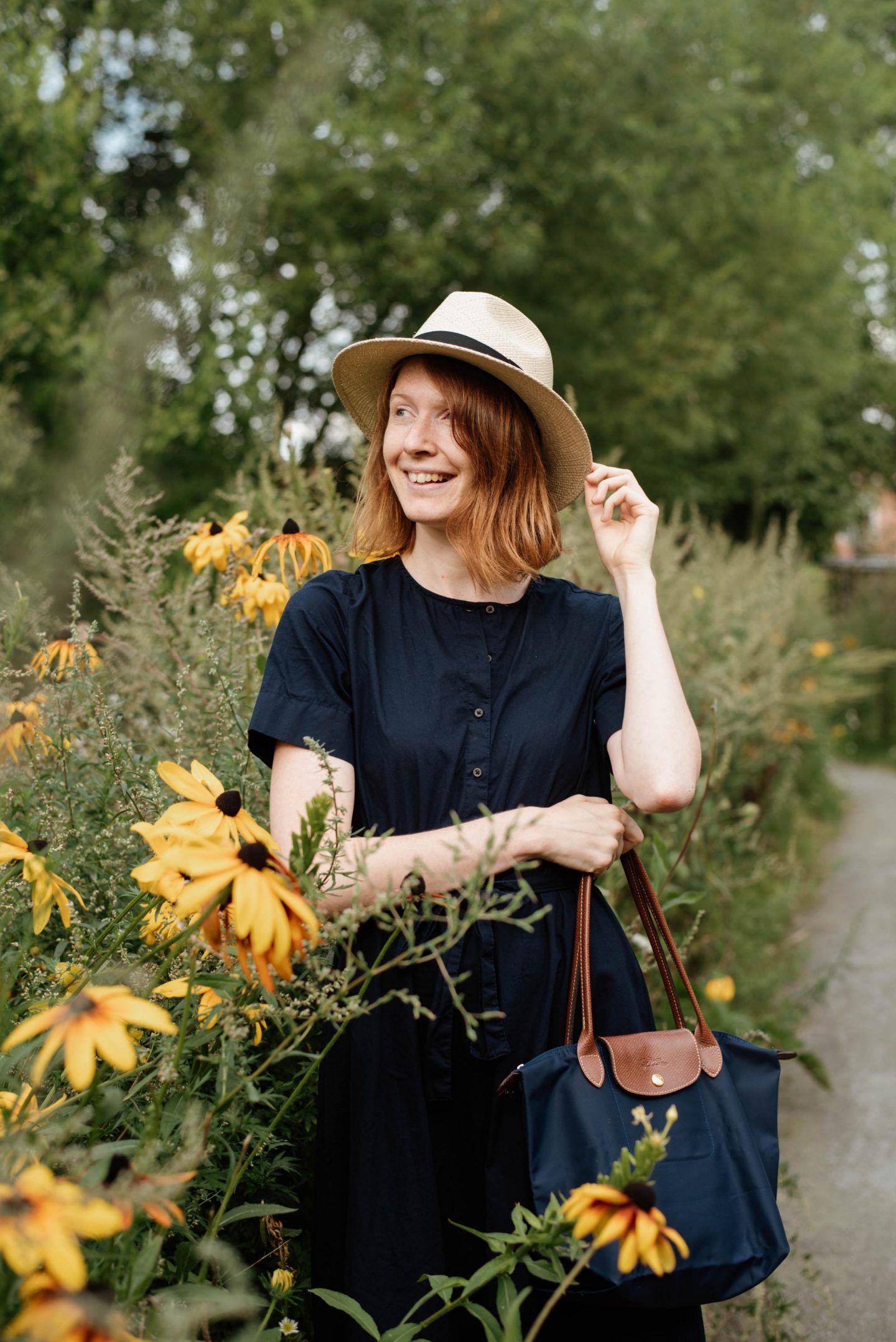 Sunflowers, earlier sunsets and Starbucks who has officially declared #PSL season opened can only mean one thing: the end of Summer is near.
While I'm still not ready for cinnamon spice and everything nice (ha!) that Fall has to offer, I have started wearing darker colors more past two weeks. Who would've thought that I would wear anything else this Summer than my beloved white dresses, huh? Every year around mid august I start to feel a little tired of my light and bright wardrobe and gravitate more towards darker colors like navy and black. I have a beautiful black pleated dress from last year that I've worn a couple times, but this navy dress is by far my favorite of the darker colored bunch.
I spotted this dress in a Vero Moda commercial on Instagram (see, those things do work sometimes!), didn't really feel a need to have it, but still decided to buy it when it went on sale a little while later. I mostly saw its potential as a dress to wear on those 'I have nothing to wear' days. It is plain and simple, modest and can easily be styled to suit different weather situations. I've worn this dress on vacation, to work, to hang out with friends and even to a wedding! I pair it with a jean jacket, my yellow raincoat, a grey cardigan or wear it simply on its own like I did in today's photos. It's a perfect all-rounder piece of clothing and I'm glad that I eventually bought it, even if I thought I didn't need it at first.
I hope you are all having a wonderful week. I'm mostly busy with work these days, but in two weeks I have my yearly long leave and I am so ready for it! Much like last year I have saved up my paid leave for the very last months of the year, so I have a lot of fun things on the planning. Can't wait to take you guys along with me! Before I go I hope to share my Sevilla blog post, so stay tuned for that!
Outfit Details
dress: Vero Moda
sandals: Clarks
bag: Longchamp
hat: Stetson