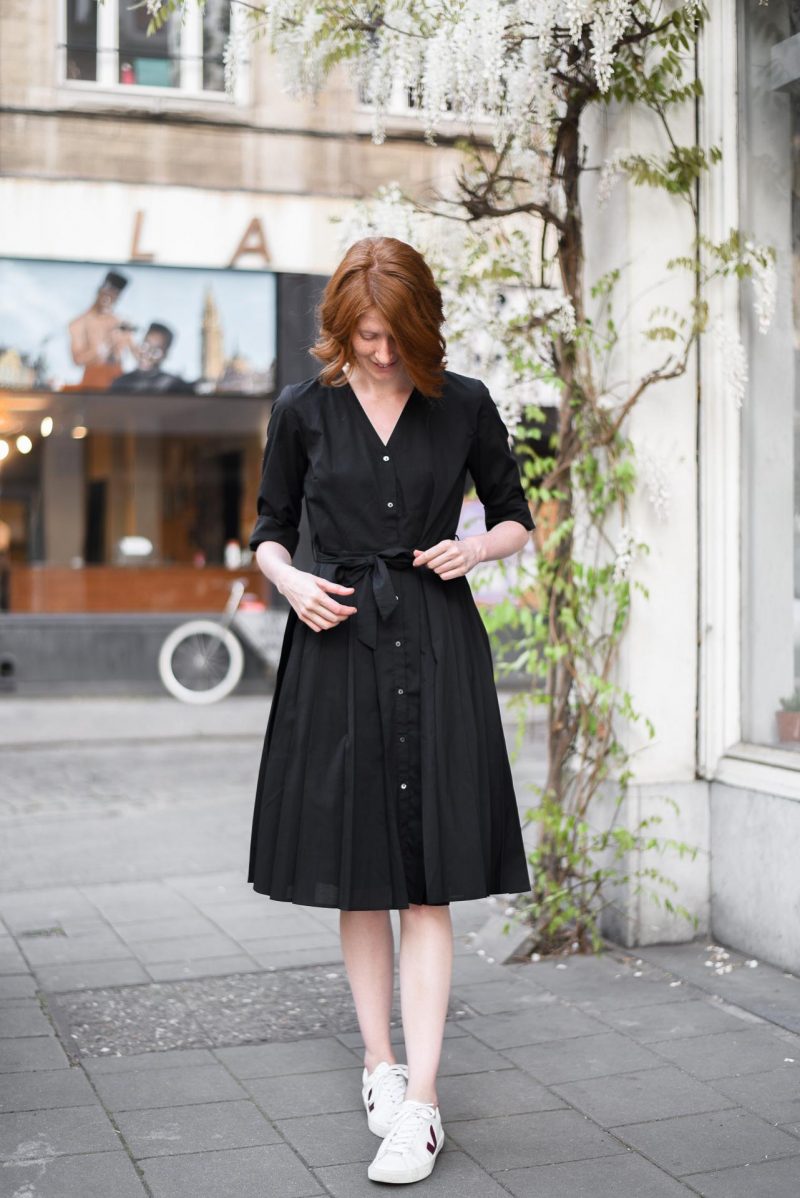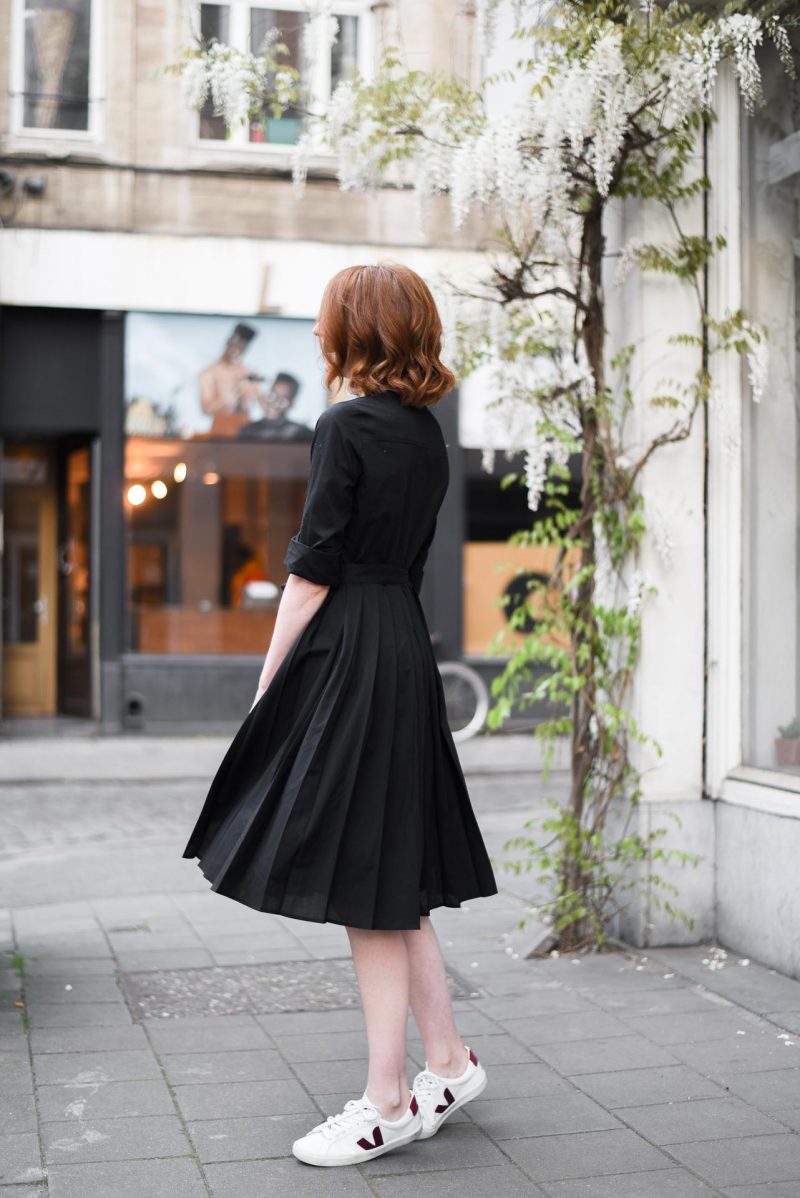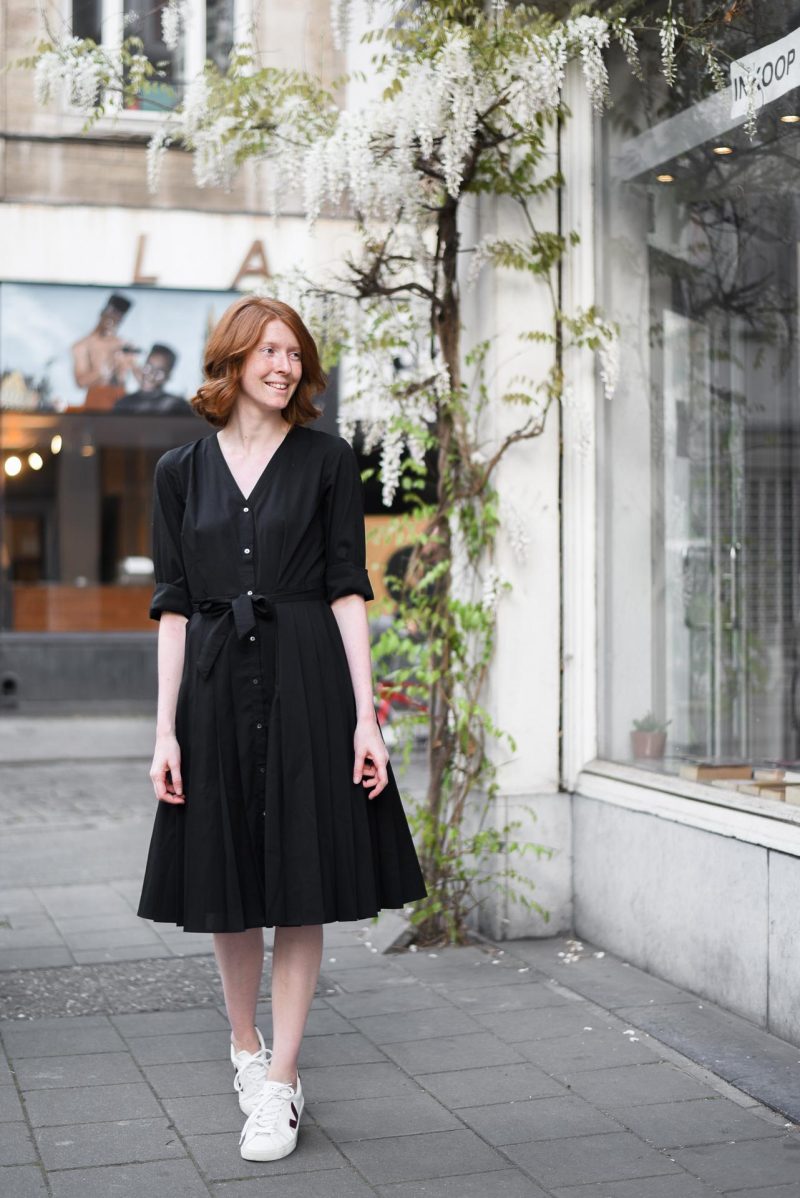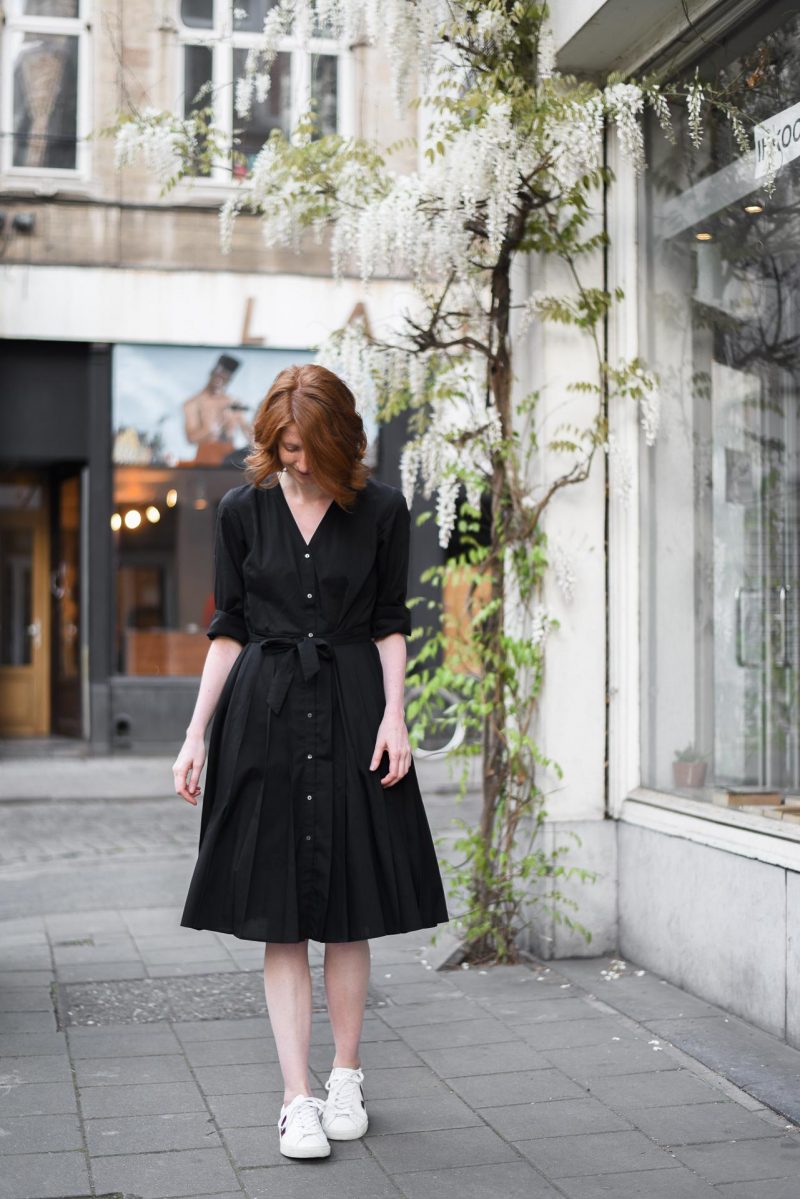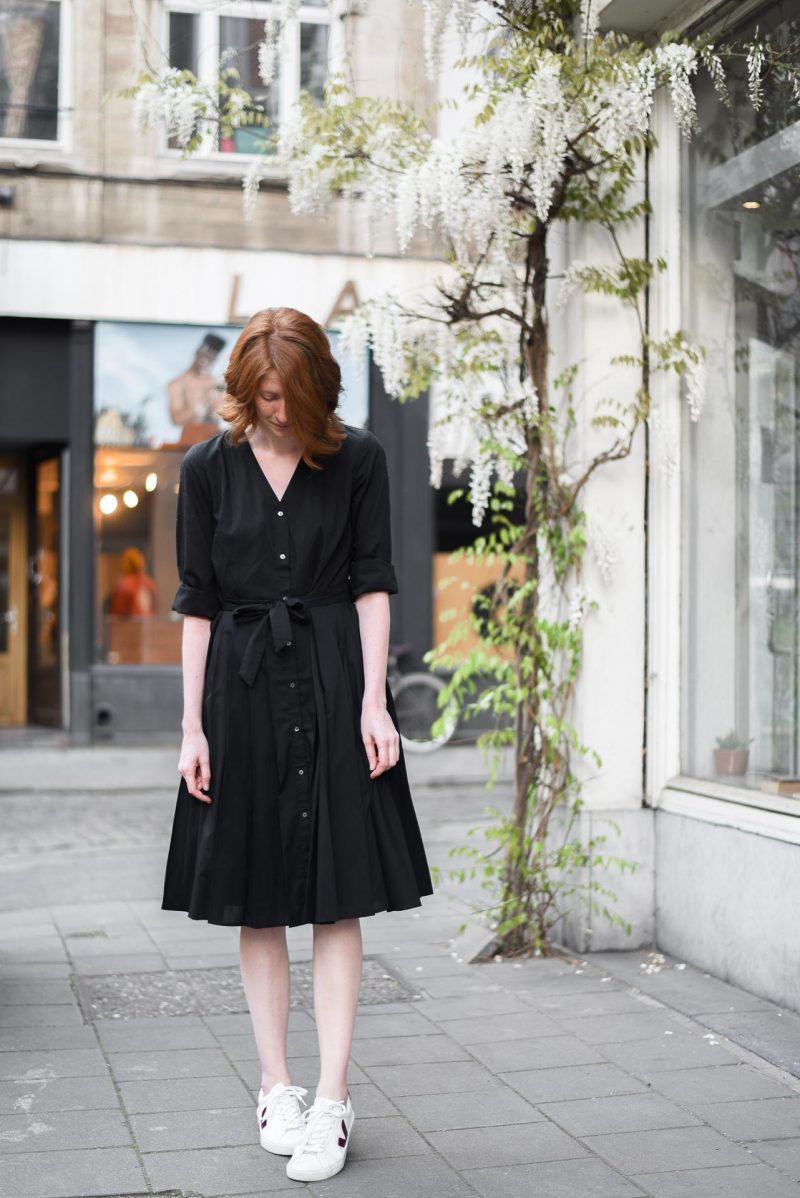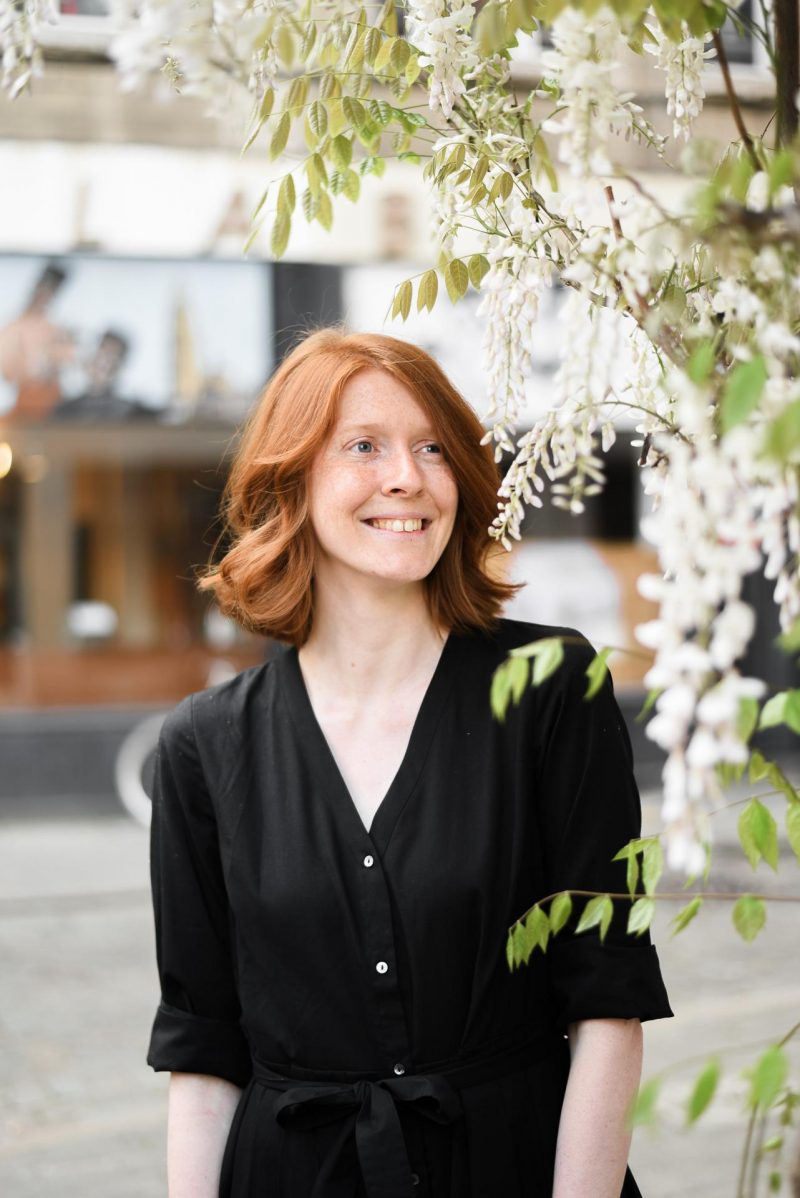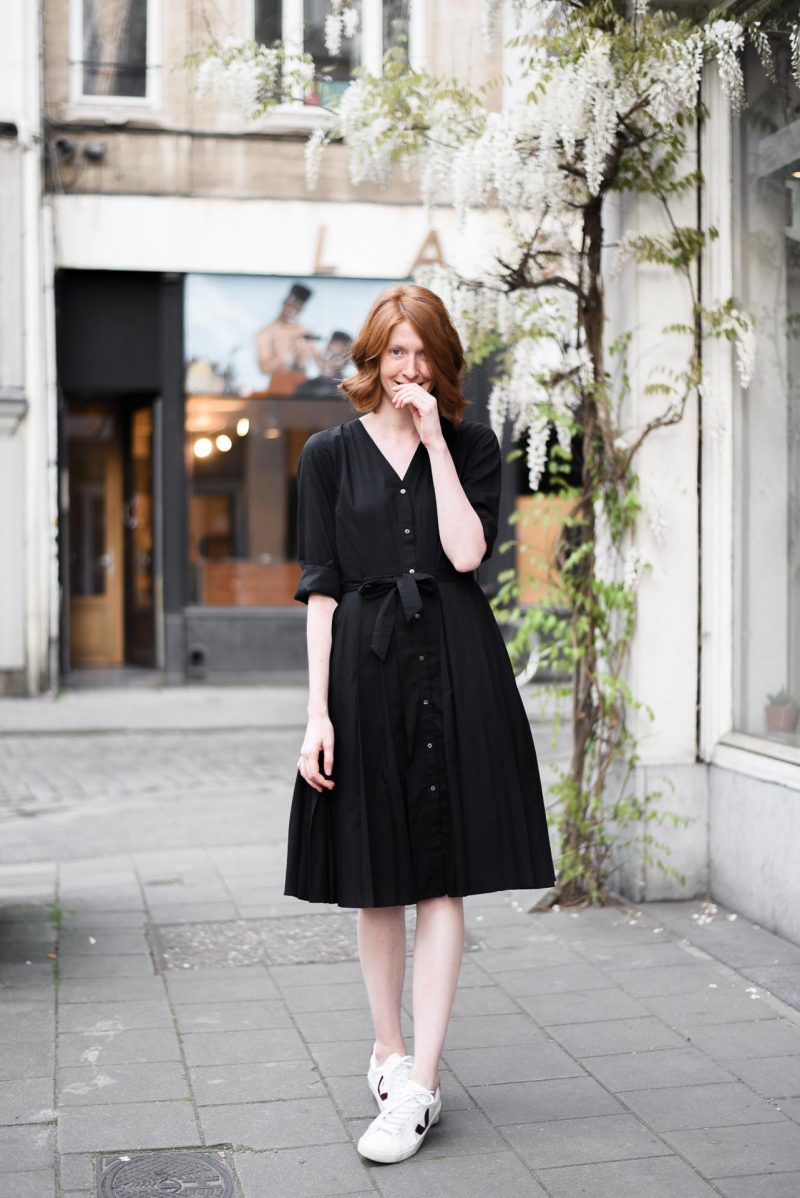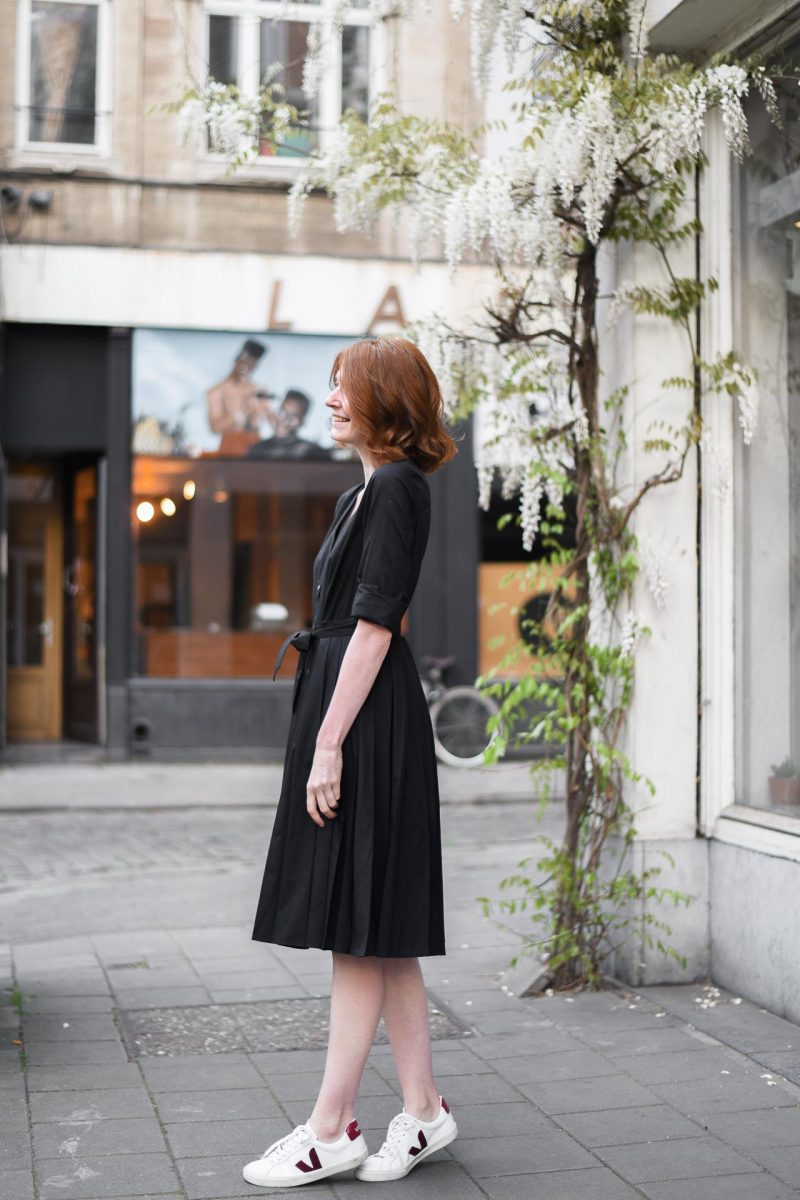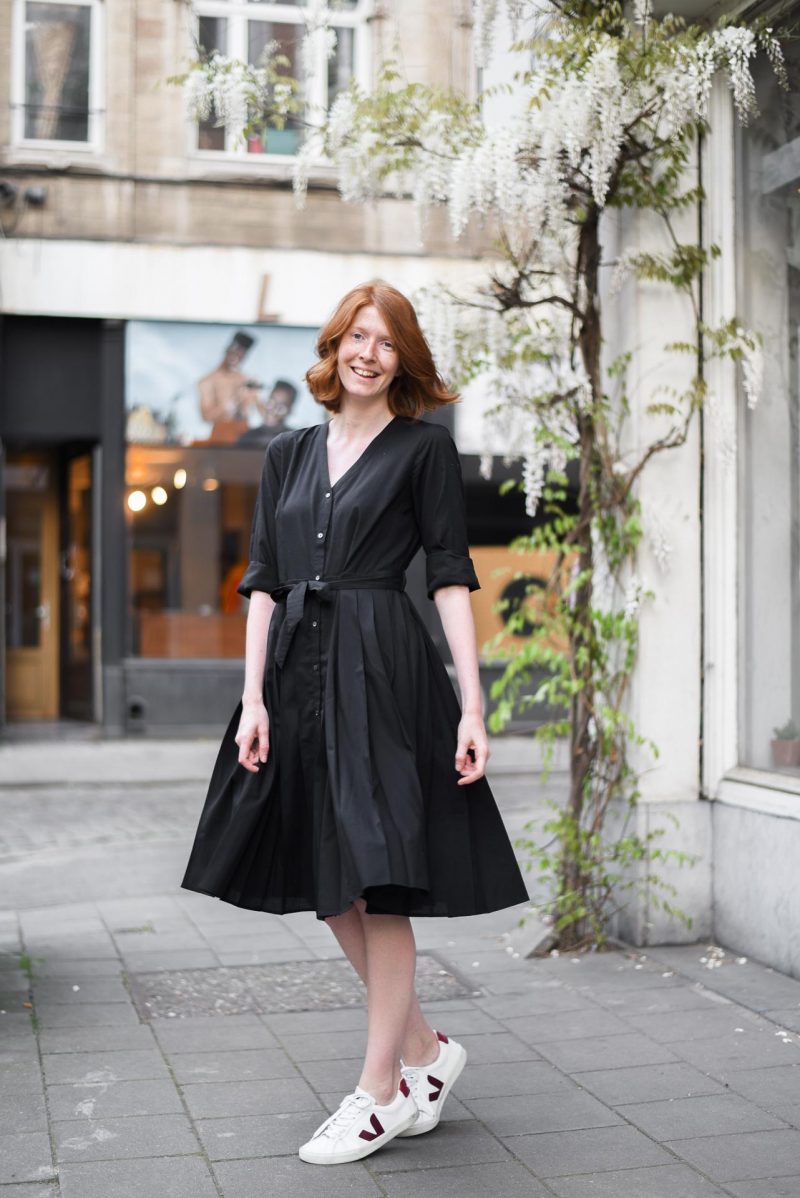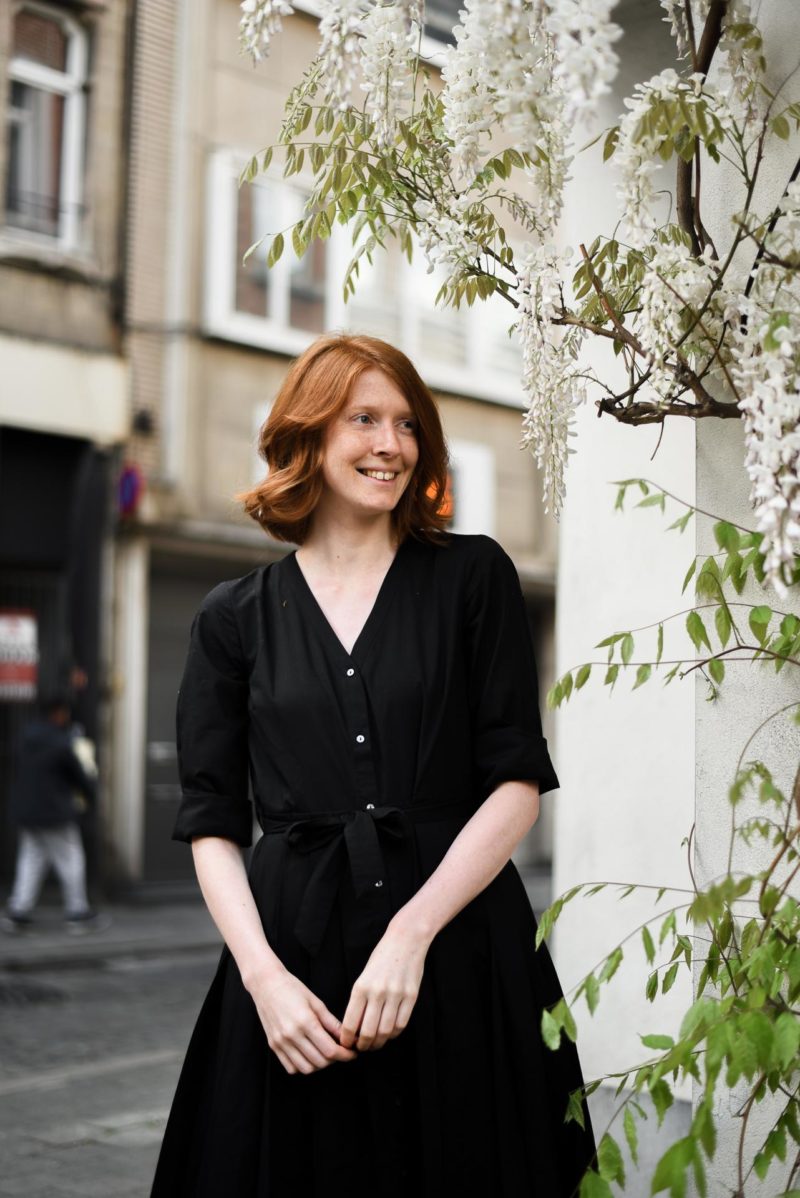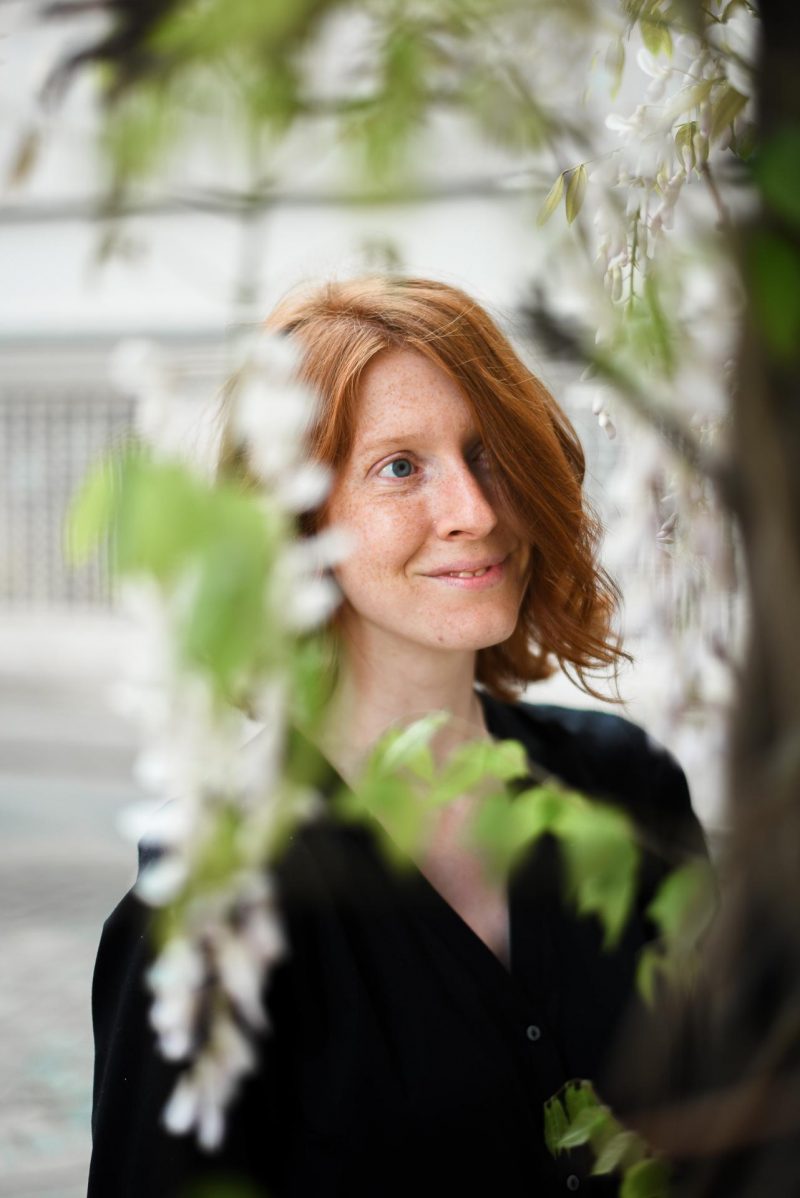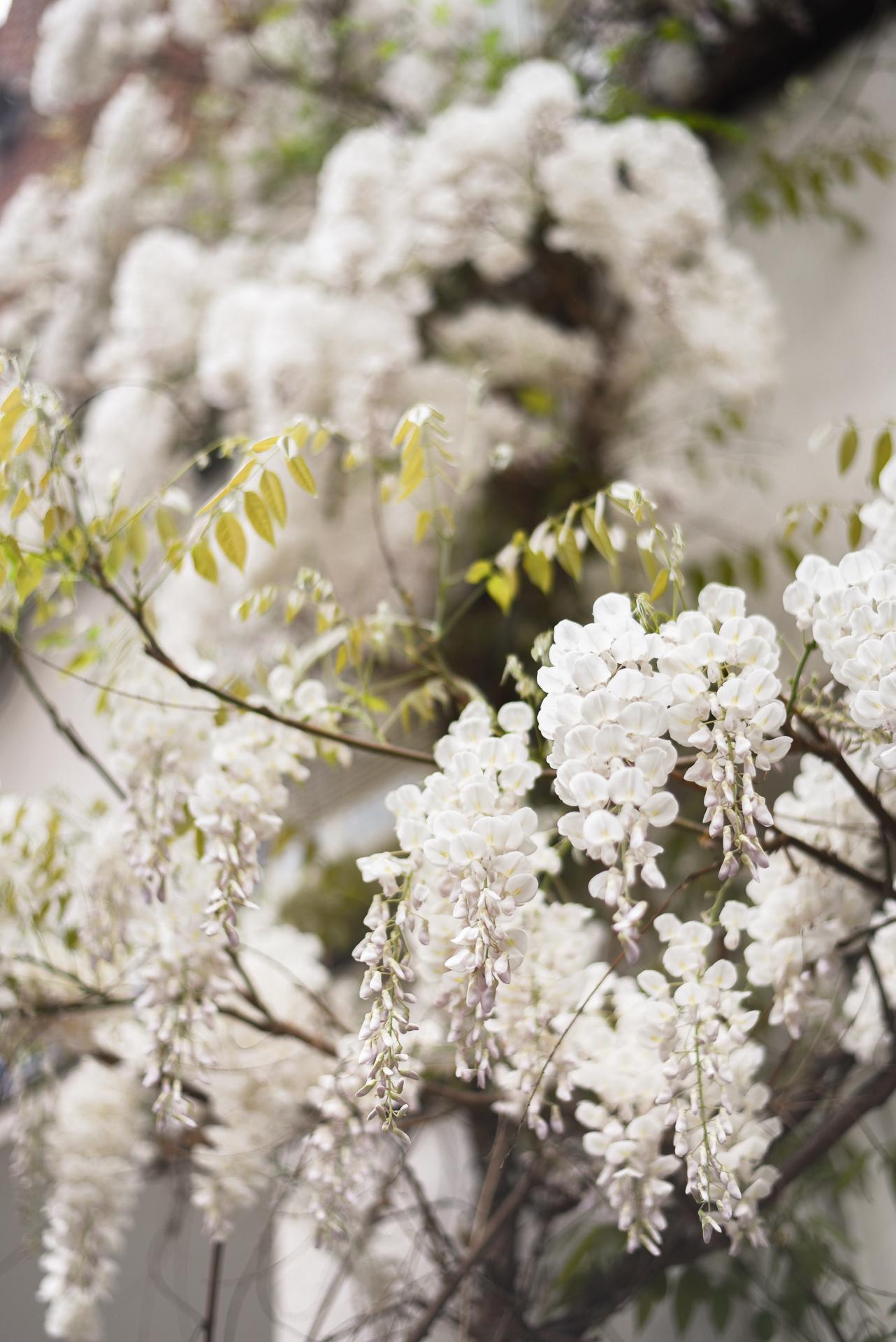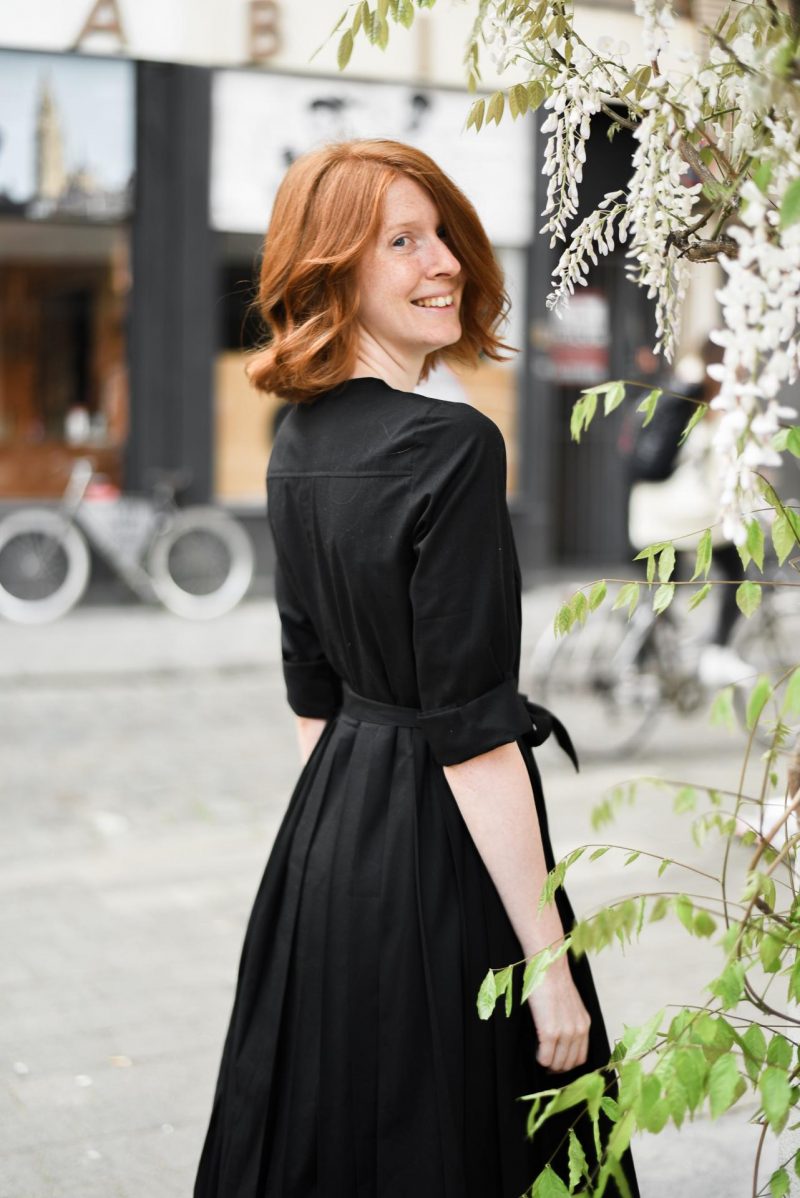 I don't buy items on a whim very often. Usually when I see something I like, I will check back on it a few times before I actually make a purchase. My modus operandi doens't always prevent bad buys, but it has kept me from buying things that I often really seem to want at first, but would probably forget about within a week. This dress, however, was purchased within 60 seconds. And I would have been even faster if I hadn't secured my online banking app so well, haha.
It truly was love at first sight! The 3/4 length sleeves, the belted waist and beautifully pleated skirt make this such a flattering model of dress. The modest dress length also really drew me in. Then for a split second I had doubts. I thought the price tag said €140, which seemed a crazy amount to spend on a little black dress just before the summer starts, but then I noticed a a banner saying '50% of for subscribers' aaand… yeah, here we are. I had some hick-ups with the order (they sent the wrong size), but I received my new dress just in time for my trip to Barcelona!
I recently wrote a blog post about my Veja sneakers and told you how I wanted to try combining them with a dress. Everyone has been wearing sneakers with dresses and skirts for a few seasons now, but I remained hesitant about pairing the two. Maybe I just didn't have the right sneakers for the right dress before, because I really like how this combination worked out! I've also worn this dress with my Teva Sandals on casual days and simple heeled sandals for when I want to look more decent. You might have also spotted the dress in my Instagram pictures from Barcelona.
Outfit details
details here
dress: Comptoir des Cotonniers • sneakers: Veja