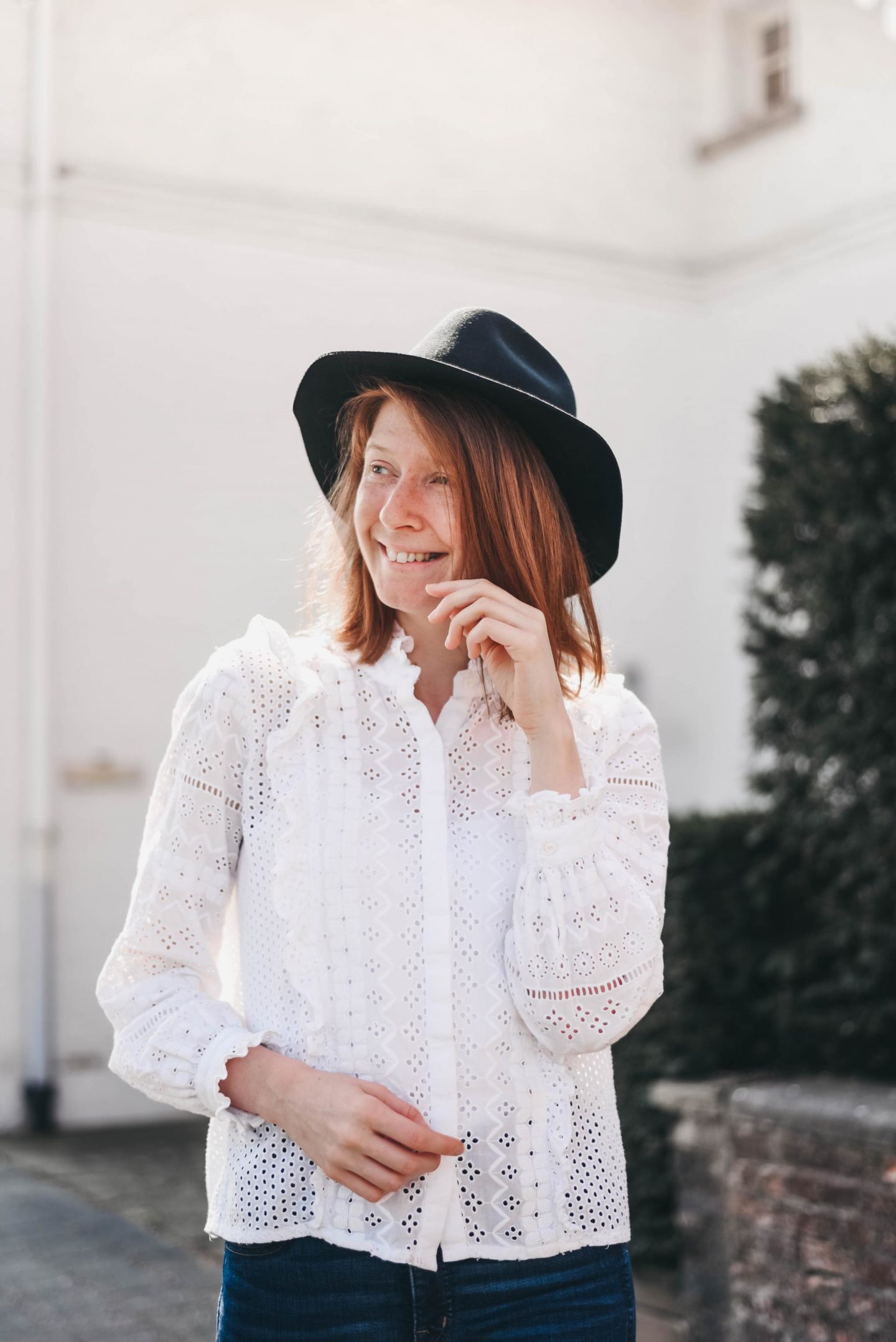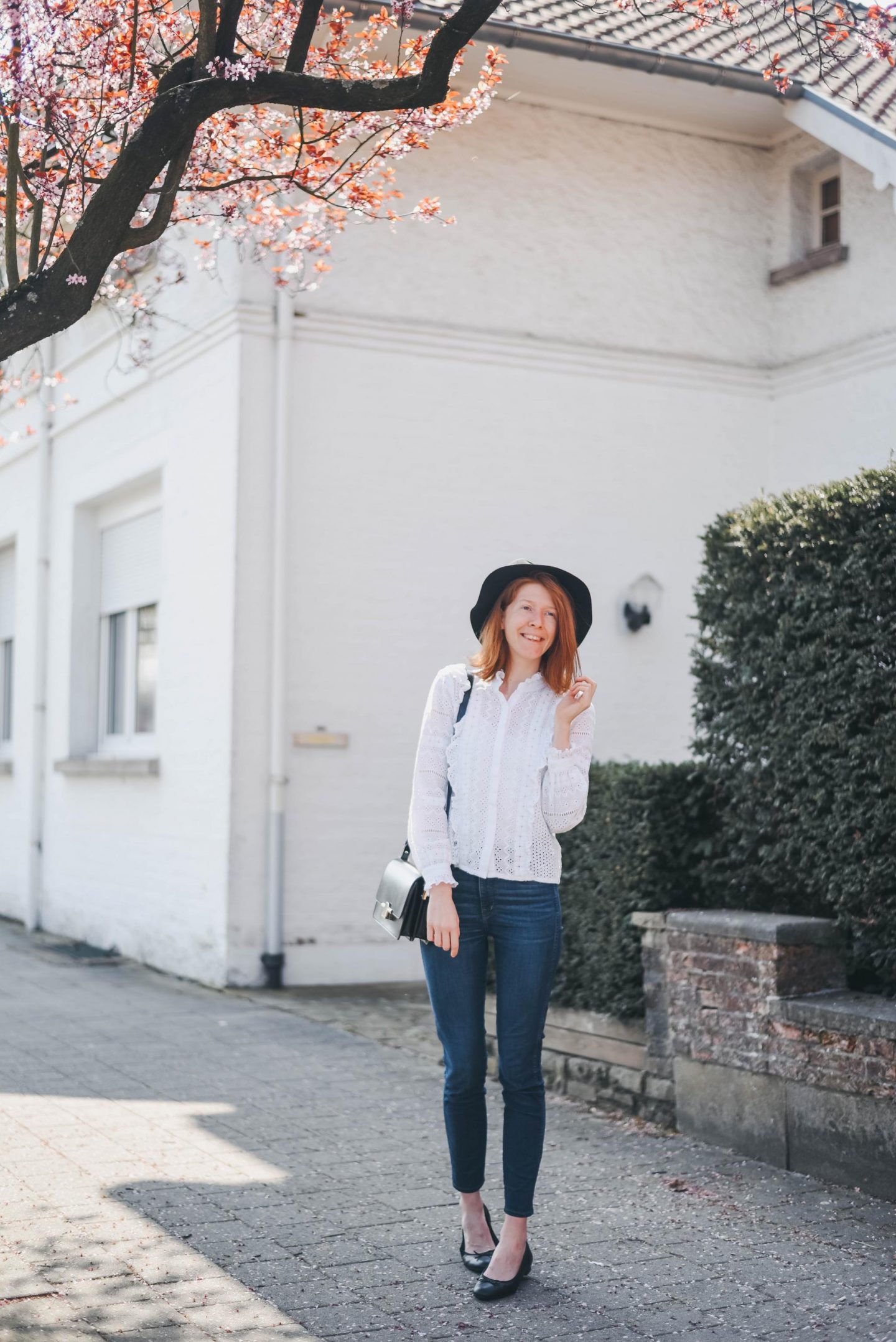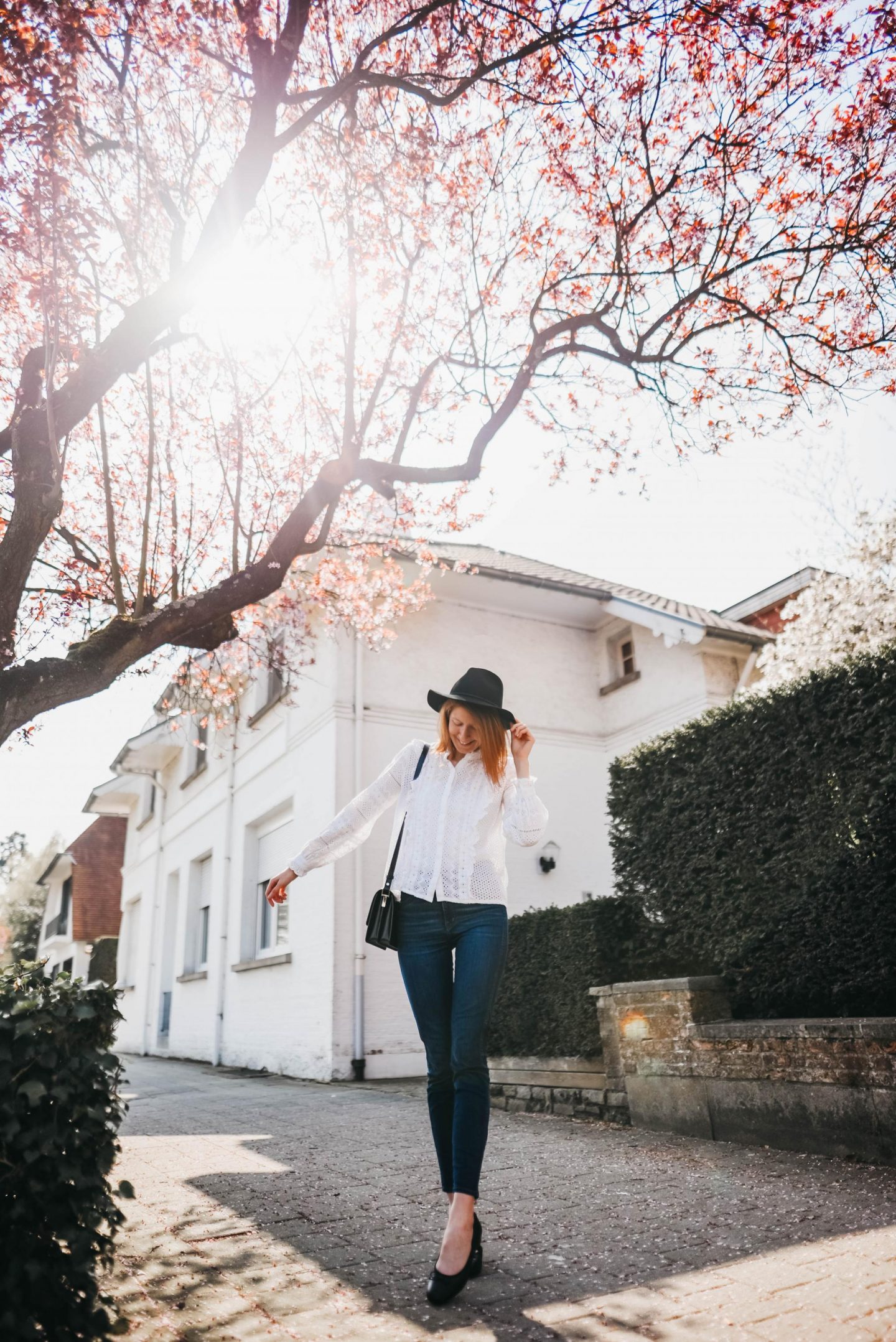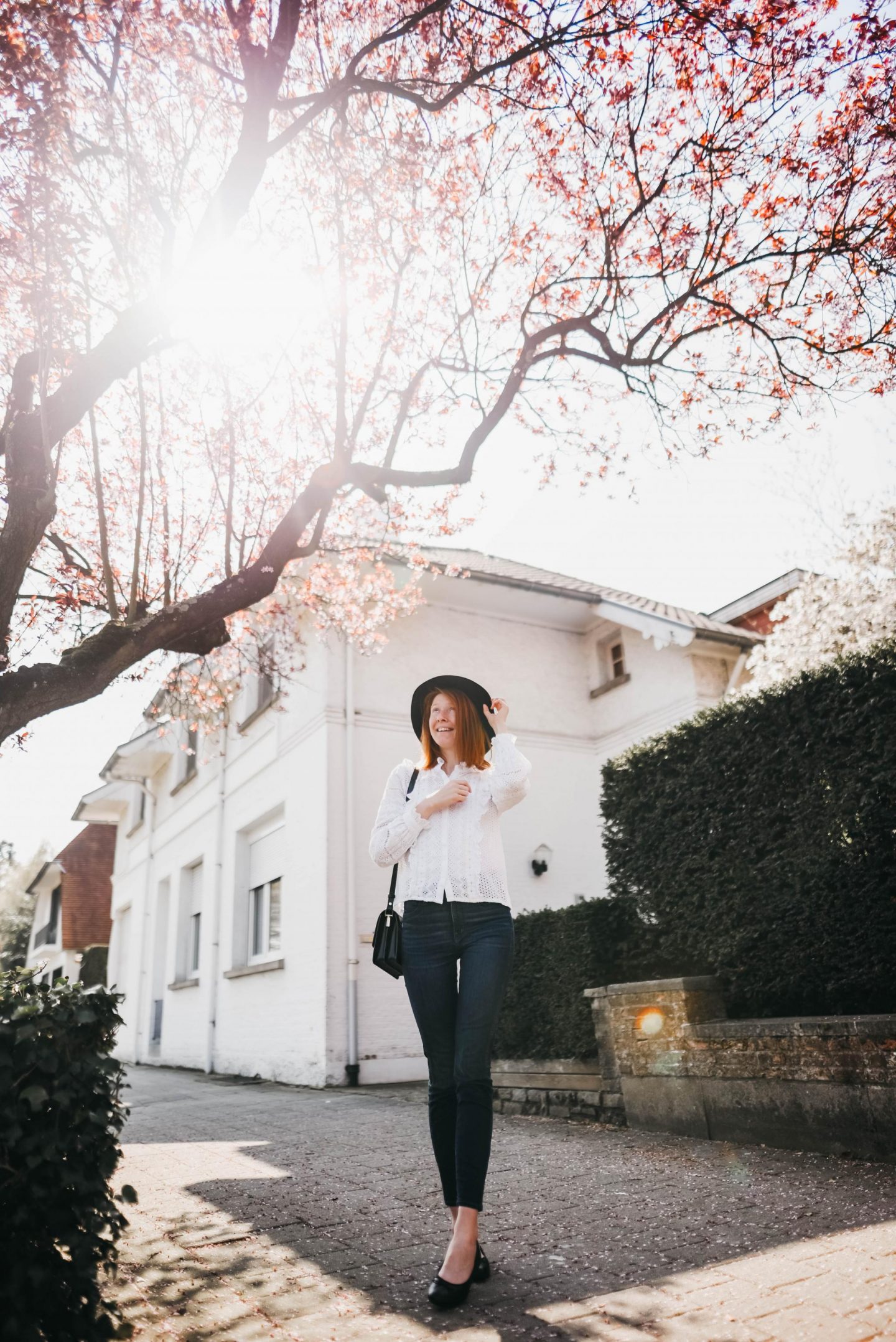 blouse: Zara • jeans: Madewell (10″ High Rise) • ballet flats: Clarks • bag: Massimo Dutti • Fedora: Brixton (model: Wesley)
Spring has sprung and we are well on our way to Summer by now. Well, I don't think Mother Nature has looked at the calendar recently since it's freezing cold and continuously raining out here!
Luckily we got to enjoy some beautiful days in March and early April. I managed to shoot my favorite Spring looks while out and about with my boyfriend, so get ready for all the new blog posts coming soon!
Today's outfit is without doubt my absolute favorite this Spring. I have professed my love for white blouses and white lace many times before, so it'll come as no surprise to many of you that I didn't have to think twice about buying this white embroided blouse. I saw it first on a couple of my favorite French bloggers and sprinted to Zara as soon as I could. I love pairing it with denim, but it might also work with skirts if you have the right style of skirt (I have not). If it's cold I top this outfit off with my leather moto jacket.
Let's first about the hat too. I don't know how I have been a fashion blogger for 10 years and never owned a hat before. It seems like you have to have at least a few to be in with the crowd these days, haha. I found this black felt fedora on major sale in Urban Outfitters (€28 instead of €65!) and decided to get it and see how I like it. I must admit that I feel really silly wearing it, but I love how it looks in photos!
I also want to take a moment to rave about my jeans. These are the Madewell 10″ High Rise jeans and I haven't worn any of my other pairs of blue jeans since I've bought these ( I only have two other pairs hehe). They fit me like a glove! I've worn these jeans at least once a week since I bought them in December and there are two reasons for that. One: They are the only pair of jeans that I ever had that doesn't lose its shape and does't get saggy while I wear it. Two: their high waist is flattering, not too tight and perfect for tucking in blouses. And I love a good tucked in shirt!
As I've just returned from a week in Poland, I better get going and unpack my bags and do the laundry before it amounts to invincible piles. Laundry tends to do that, doens't it? I hope you guys are having a lovely start to your week! I'll see you soon with a new post!