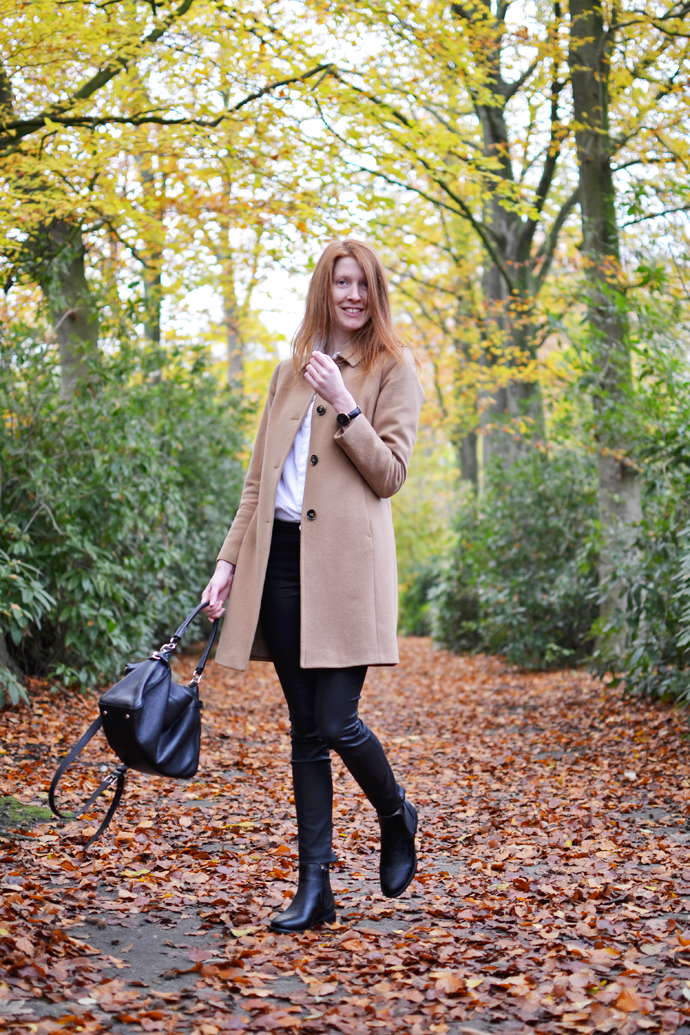 When I first started The Ginger Diaries I used it as a way to document my search for "a more colorful life one dress at the time". It was the time where having a catch phrase for you style blog was still cool and happening, okay? My wardrobe was all black and blue at the time and I wanted a change. Almost ten years down the road and it seems I've walked a full circle. I've been bringing nothing but black, white and grey items into my closet lately and while my love for navy blue, it has been replaced by a deep rooted affection for tan and camel. The colors in this outfit are a perfect representation of what is going on in my closet right now and I like it. How did I waste winter after winter looking for the perfect red swing coat while I really should have been looking for a camel one?
Apart from assembling the most basic wardrobe ever I have been scraping wallpaper of the walls every day since we got back from our cruise (see Instagram for more of that!). The house is really starting to come together structurally, with all the walls stripped and the new kitchen floor in. The electricity and plumbing is also almost fully done. I can start seeing where we are going and what the finished rooms will look like and that is such a satisfying feeling! Our kitchen will be delivered on Thursday and both K and I have been really excited about that. The kitchen won't be installed until early January, but I'm sure we'll pop by the house after work tomorrow to take a peek at the cabinet doors haha.
I'm working on all the travel posts I still have to share. Gosh, I haven't even managed to get my photos from Amsterdam edited and that trip was already two months ago! Time is truly flying and I don't know what items on my to-do list I have to do first. Well… I Think maybe I should prioritize "taking pizza out of oven" as the kitchen is starting to smell a little burned over here. Guys, I'm off to save dinner!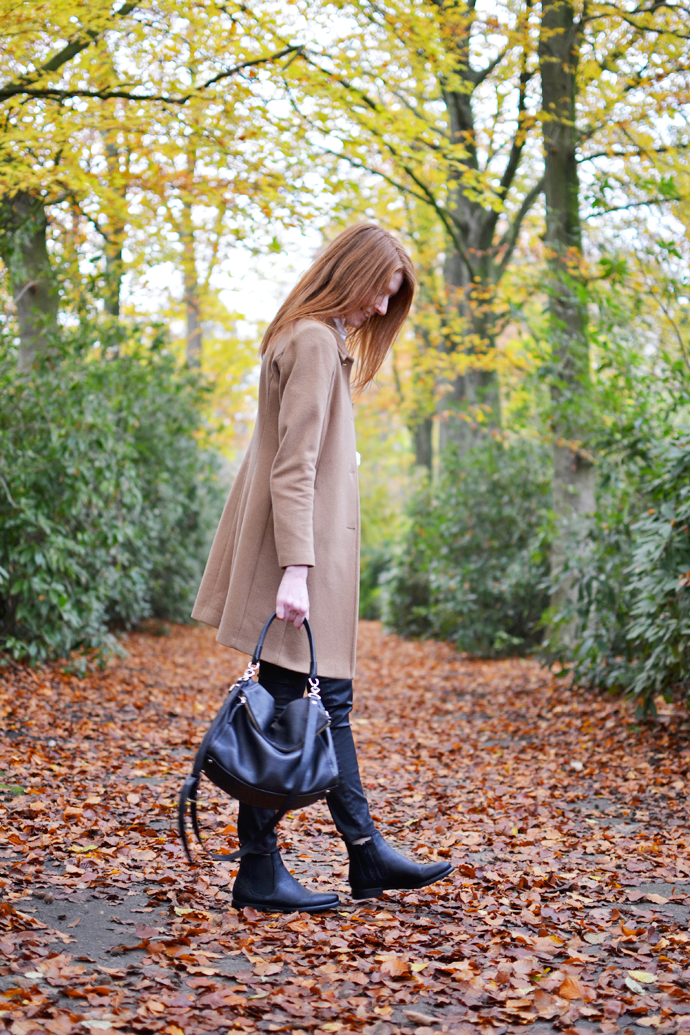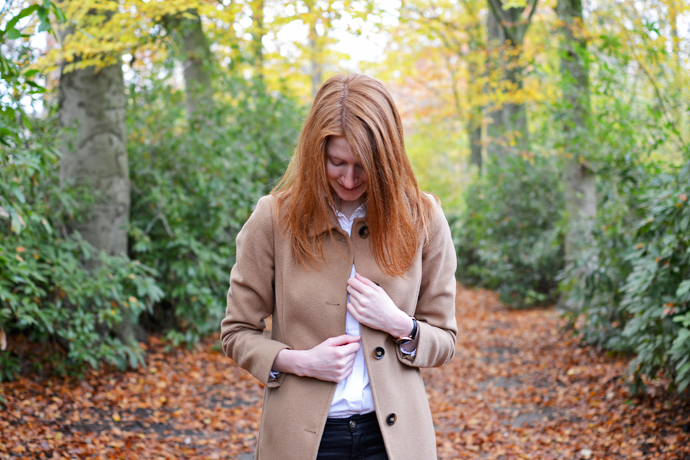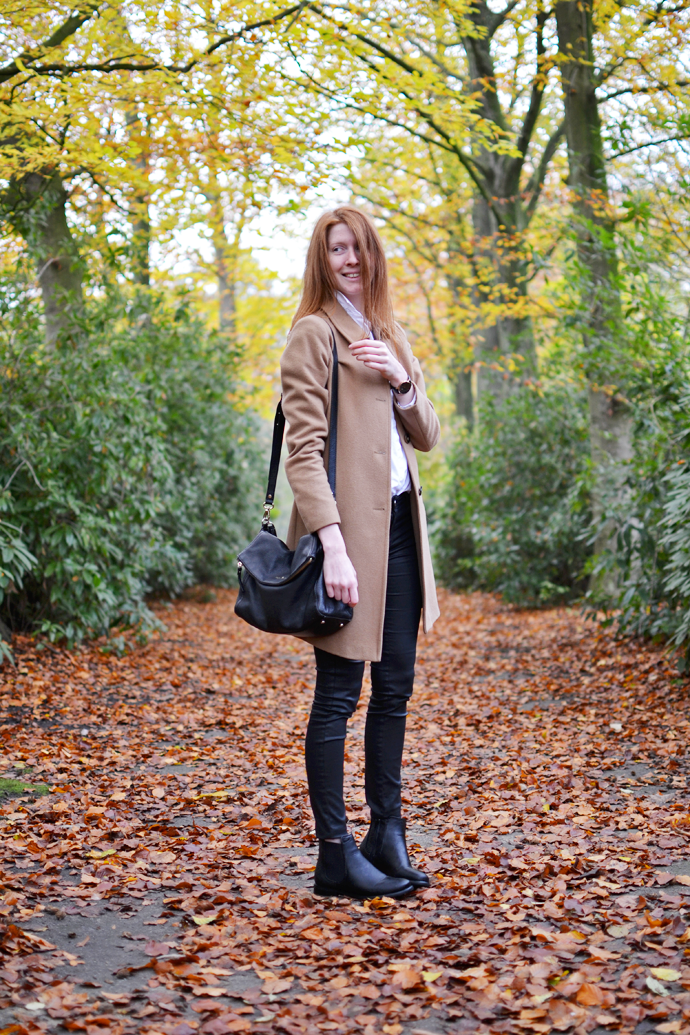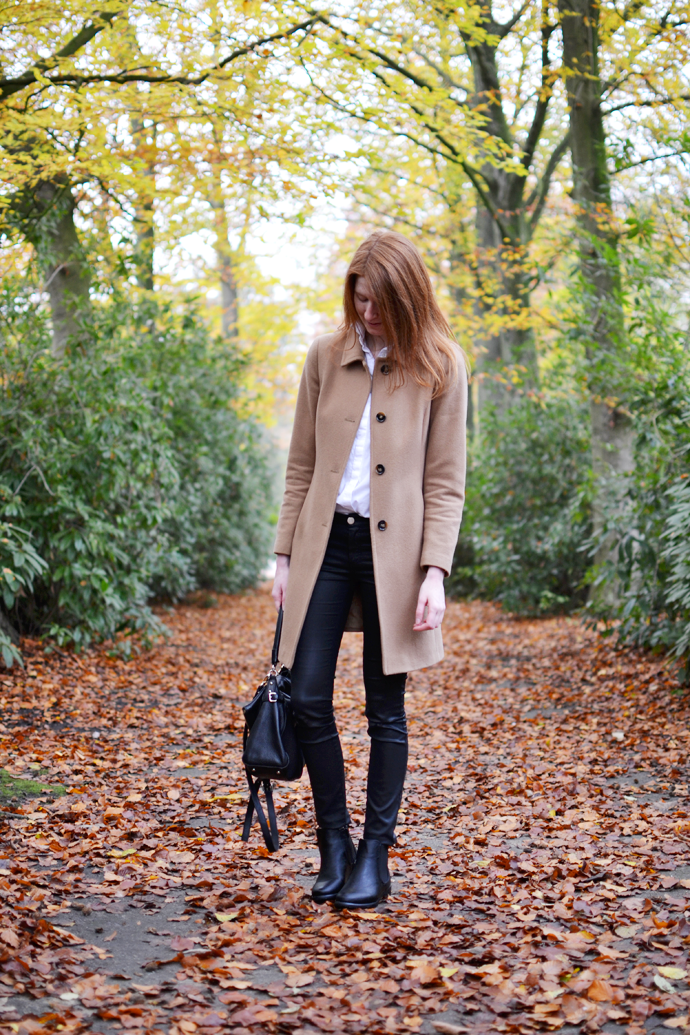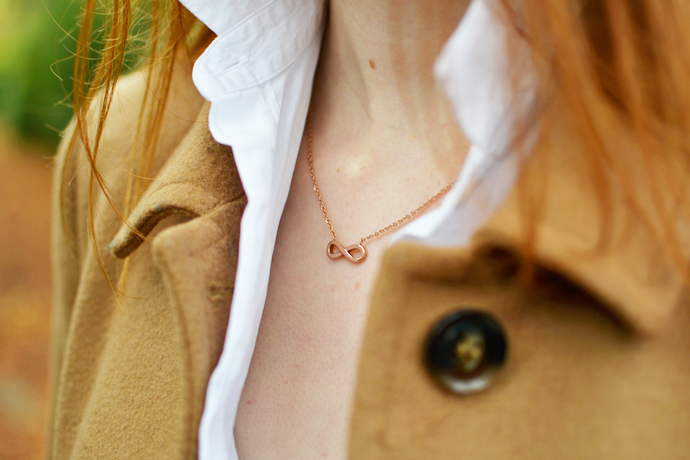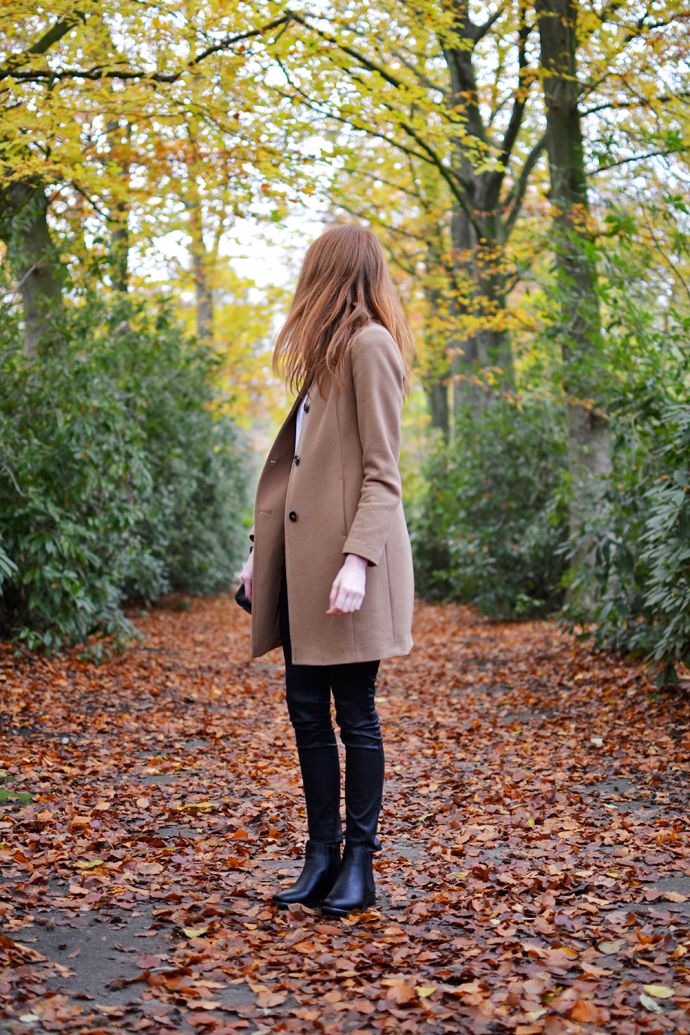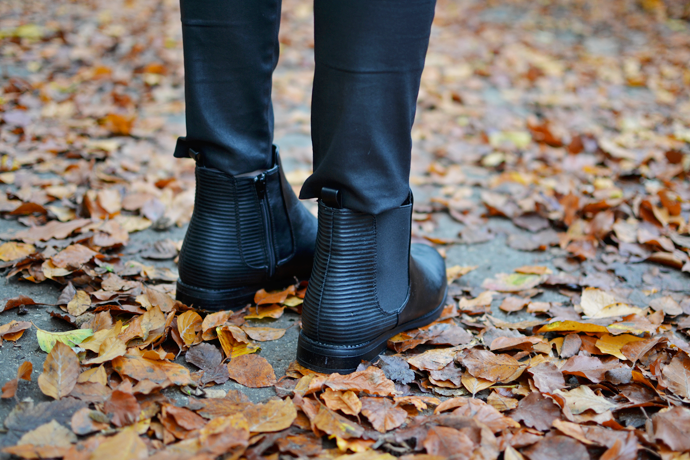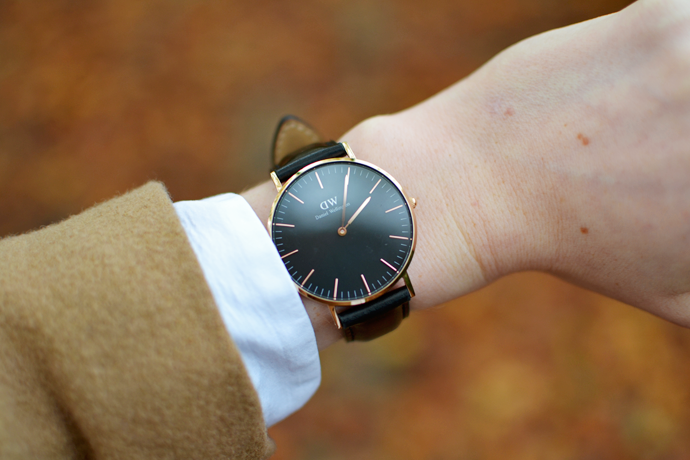 coat: United Colors of Benneton
shirt: Massimo Dutti
jeans: Massimo Dutti
boots: Shoe Discount
necklace: Happiness Boutique (c/o)
watch: Daniel Wellington (c/o)
bag: Kate Spade