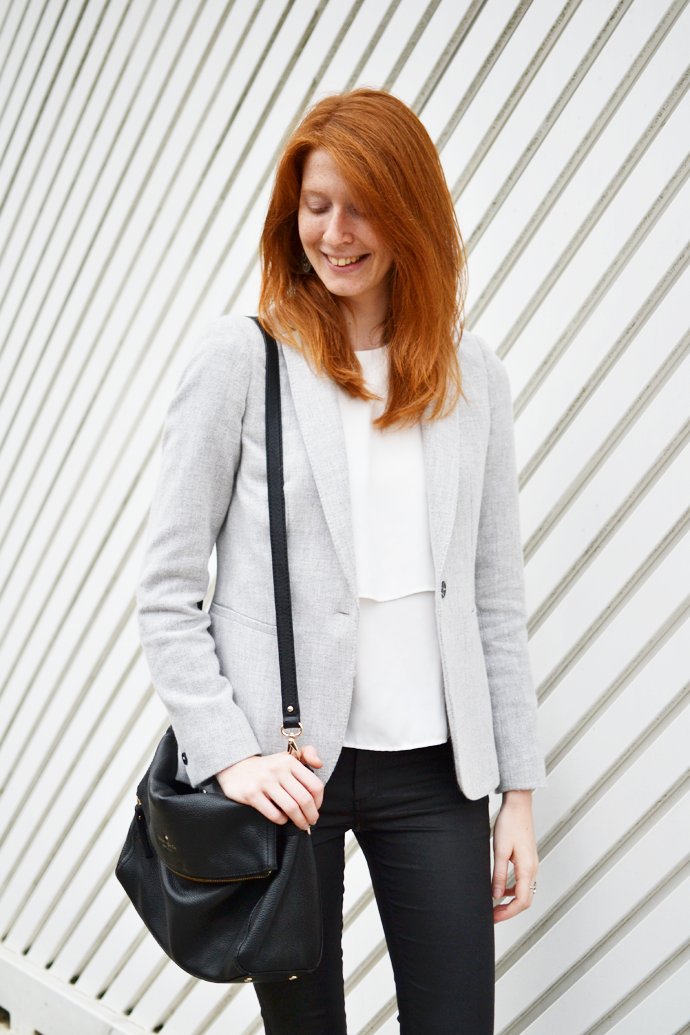 I heard that shooting in the middle of the street is cool now, so we tried it. Other than having even more people stare at us than usual, we had good fun. Every shoot with my friend K is loads of fun really. We goof around a lot and accidentally end up with a few good shots that I can use for the blog. In case you are interested in how this shoot went down, I will happily paint the picture for you! She was doing squats on her mint green kitten print socks while I was trying to stay cool while being watched by some guy in a  Romanian van. There was cars stopping the whole time thinking we wanted to cross the streets while I was only trying to casually balancing on the side of the side walk to get a somewhat decent "just casually strolling" picture. Then we posed in front of a random strangers garage (what would bloggers we without people how invest in fancy garages?) and you could tell from everyone's faces that no one understood the meaning of what we were doing. Being a style blogger rocks!
Blazers are my thing and when I spotted this one while I was killing time inside a Massimo Dutti store I was immediately s.o.l.d. Perfectly basic, perfect fit, perfect shade of grey. I friggin love it. The blazer is made from a wool blend and woven very thinly so I can perfectly wear it even now that fall hasn't shown up yet (As if I could ever wait for weeks to wear something new!). I have bought a blush pink scarf to match my new favorite jacket and now I'm wondering how match-y match-y a persons life can be. Everything I wear these days is black, grey, beige or blush pink haha. Ps: I also swear I still shop at other places than Massimo Dutti… Maybe.
I hope you guys had a great weekend! I spent mine with friends in Limburg and hanging around at a local festival eating koekjestaart in the grass while looking for puppies and waving at toddlers. Good life, good life.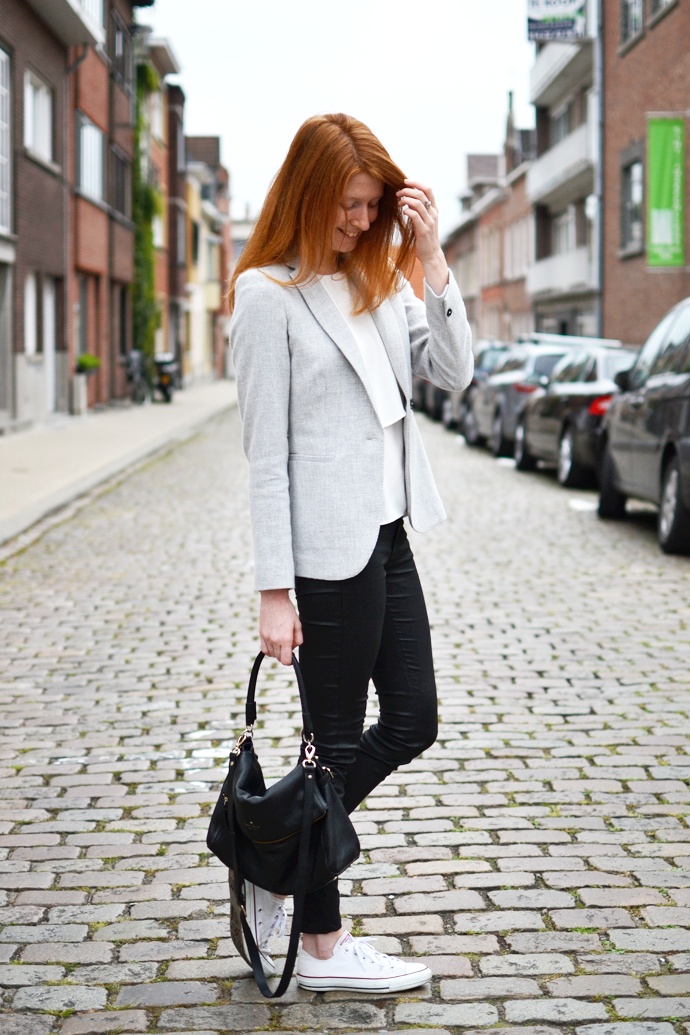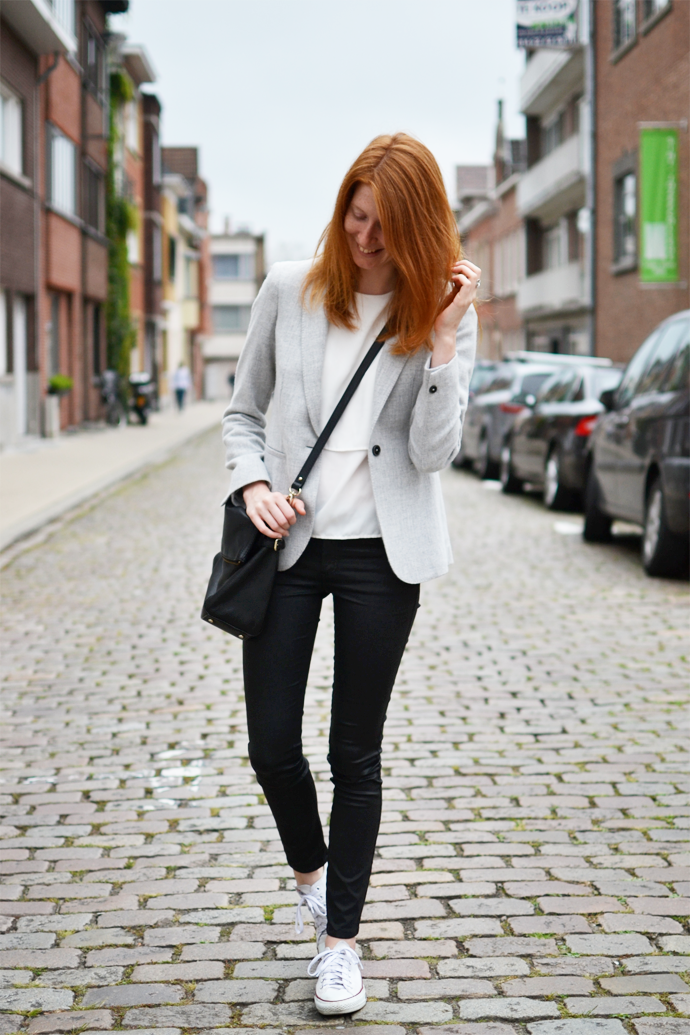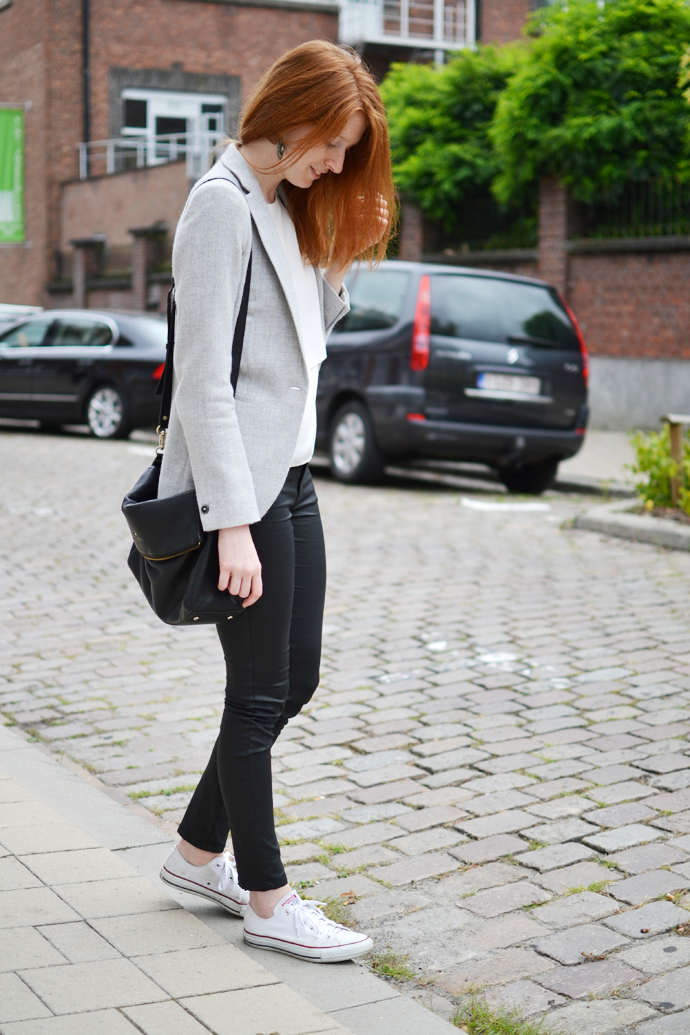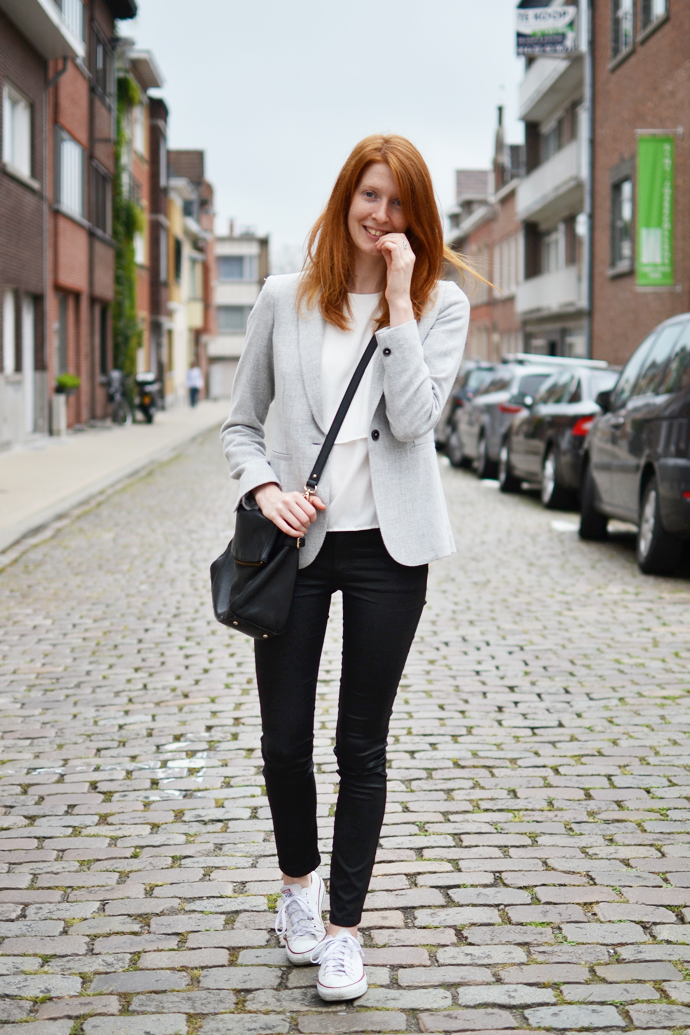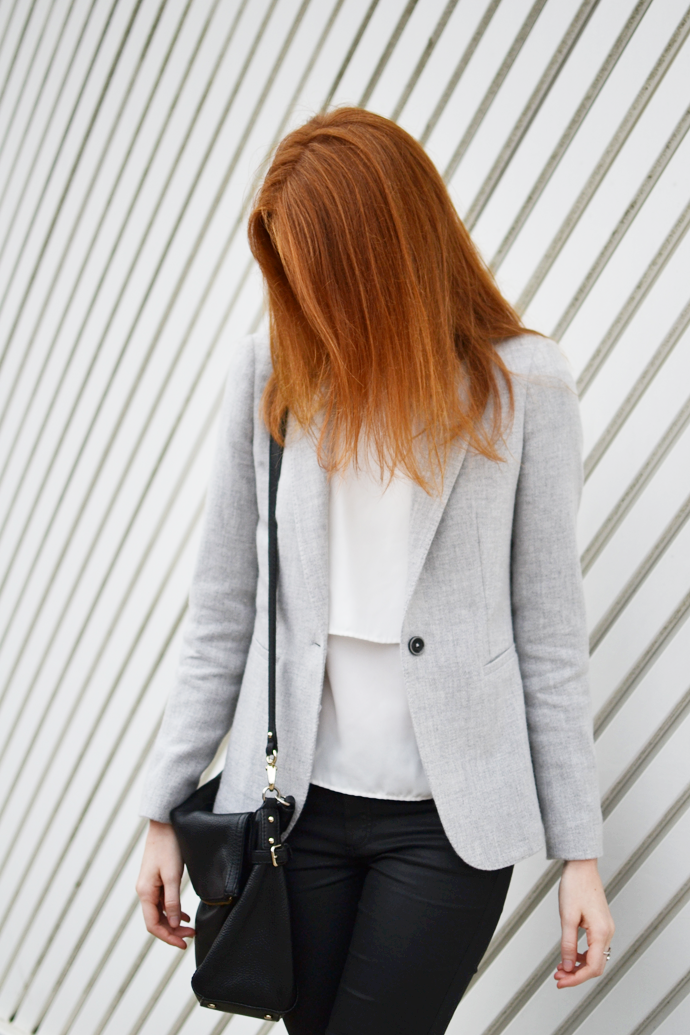 blazer: Massimo Dutti
jeans: Massimo Dutti
blouse: Zara
shoes: Converse All-Star
bag: Kate Spade 'Little Minka'