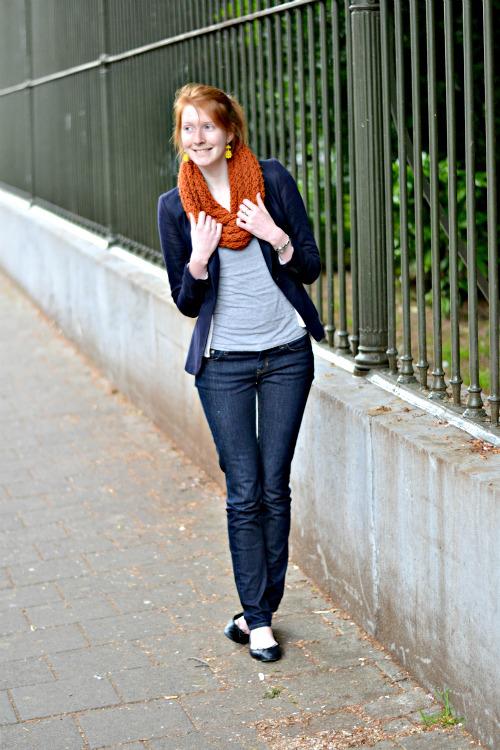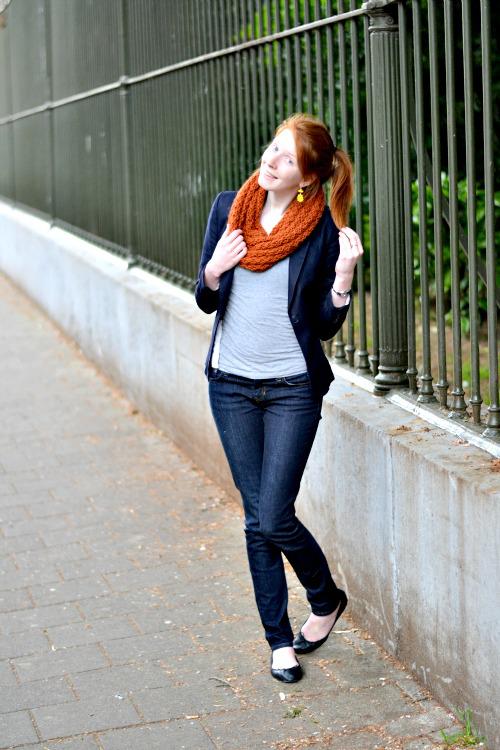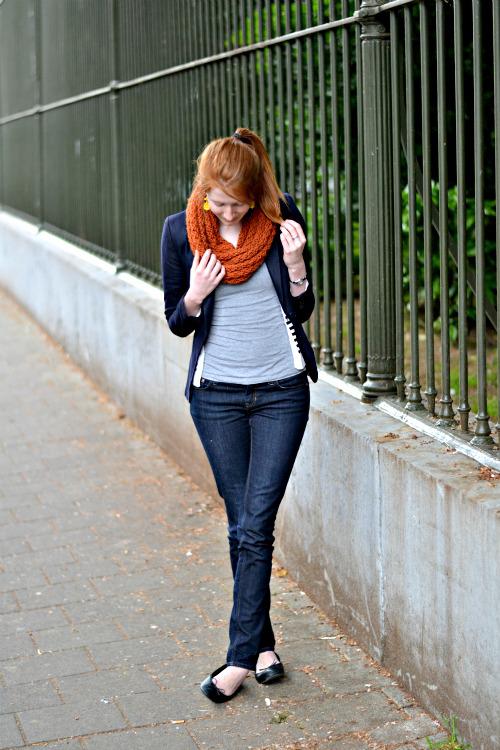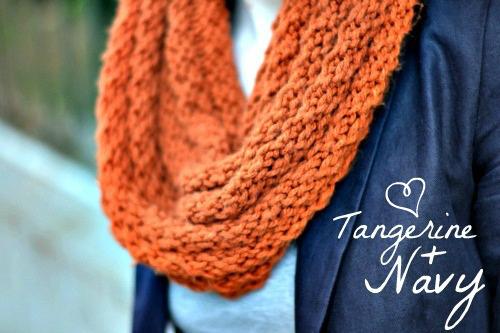 GAP jeans, H&M tee, flats and blazer, C&A scarf
Oh snappy. I forgot to write a post for Friday and haven't been home the entire weekend, so sorry you guys had to wait so long for and update! I am really happy to read the positive notes on my last few posts. There's one more episode in my Closet Cleaning series to come, and for me, it's the most exciting one! You'll see why soon.

I couldn't have had a better weekend. The weather was more than amazing and K and I took a pleasurly break from studying on Thursdaynight and friday. Yes friends, we had a 4 day weekend. Oh, how I love those! We strolled around Antwerp and I kinda sorta broke my shopping ban at Forever21. We also had delicious pizza and K surprised me with a stop by my favorite chocolate bar. He sure knows how to treat a lady! Furthermore, I fried my brain by spending waaaay to much time behind my computer screen, trying to summerize a few of the "smaller" books I have. All this studying and staying inside has effected my dressing in a bad way. I am having a complete style-rut and not even Pinterest can get me inspired these days! What's a blogger to do? Why ofcourse, stop complaining and summerize some more. Hope to see you guys again on wednesday!
Nikki
PS: This fence is quite the popular backdrop… check here.