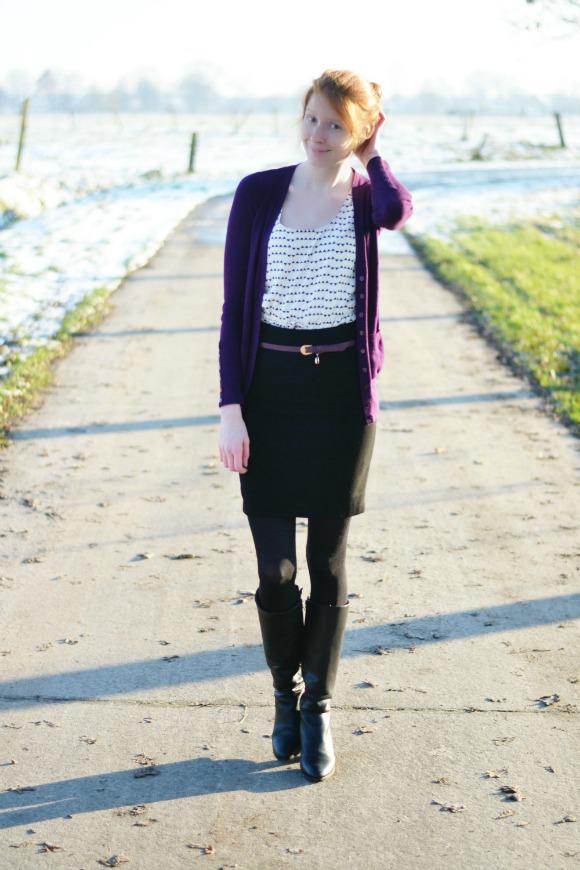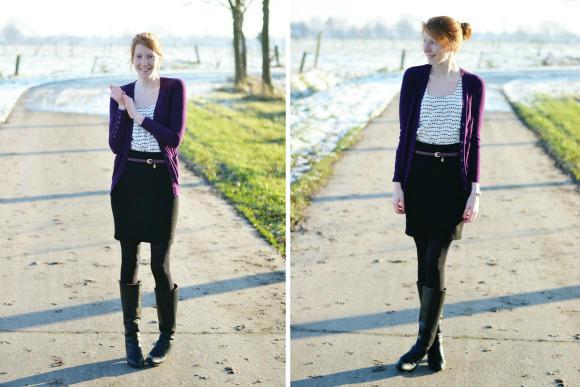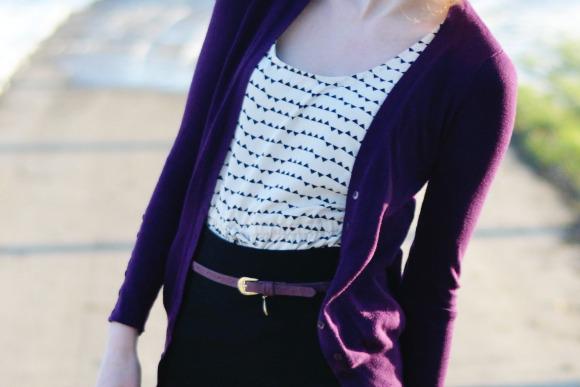 F21 dress as a top & belt // Urban outfitters skirt // Zara cardigan // Footwork boots
Tiny white snowflakes just started to fall from the clouds. While my youngest sister just came in to the kitchen yelling and jumping, being all excited about making a snowman tomorrow, I grumbled inside and cursed the weather gods. I'm not a winter person. Why yes, snow is beautiful. It's amazing to out in the woods and snap photos of the winter-y landscape. The crunchy sound it makes with every step you take. Bundling yourself up in a big scarf and a hat. But even though I might be slightly looking forward to opening my curtains to a winter wonderland tomorrow morning, I am completely panicking about how the heck I am going to get to college on Wednesday morning. Clearly, the exams are not doing my stress levels any good. Though, I had my first one, today and it went quite well I'd say. I think I filled in just about everything, except for the last two questions which I hadn't practiced for. Too bad!
Even in this time of crisis, #dramaqueen, I still am excited to show you what I am wearing today. I bet you guys have it too, that when you want something really bad, you create an ideal image of that something in your head that nothing ever seems to compare to. Some people have this with ideal spouses, I have this with clothes. For example, the black pencil skirt. I wanted something above my knee, in a thick fabric that would be very wearable in the winter. No-frigging-where to be found! Imagine my happiness when I found this lovely number hidden in the sale corner of an Urban Outfitters half way across the world in Washington DC. It didn't have a new price tag though, just it's original tag, sixty sweet bucks, with a red dot on it. I took it to the register to ask if this really was on sale. Sure it was! For $5. No doubt the biggest and best sale I ever got!