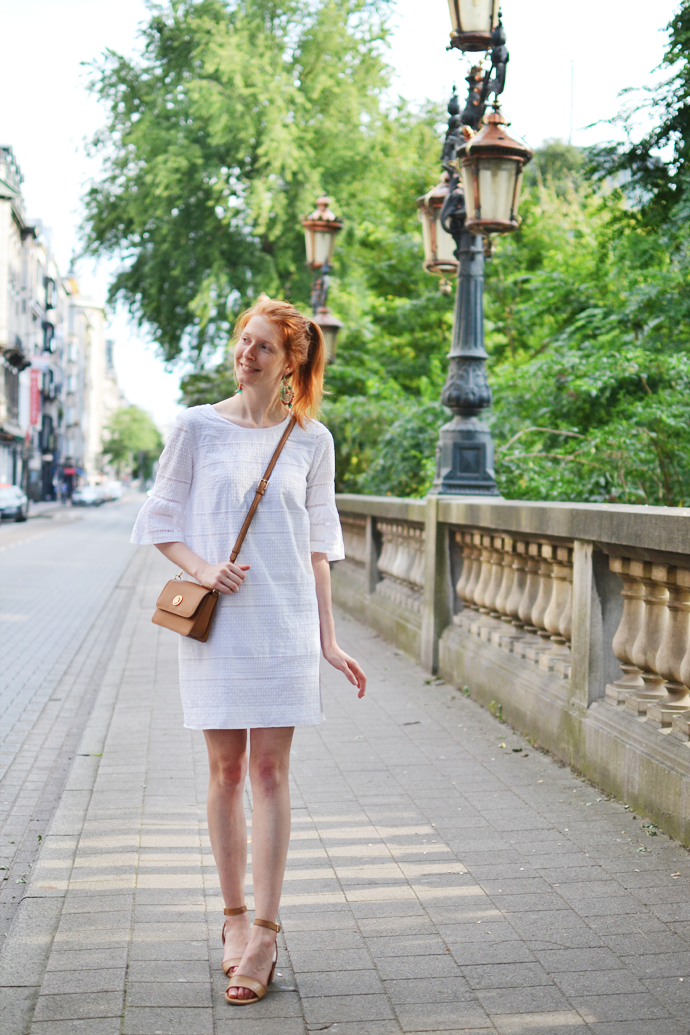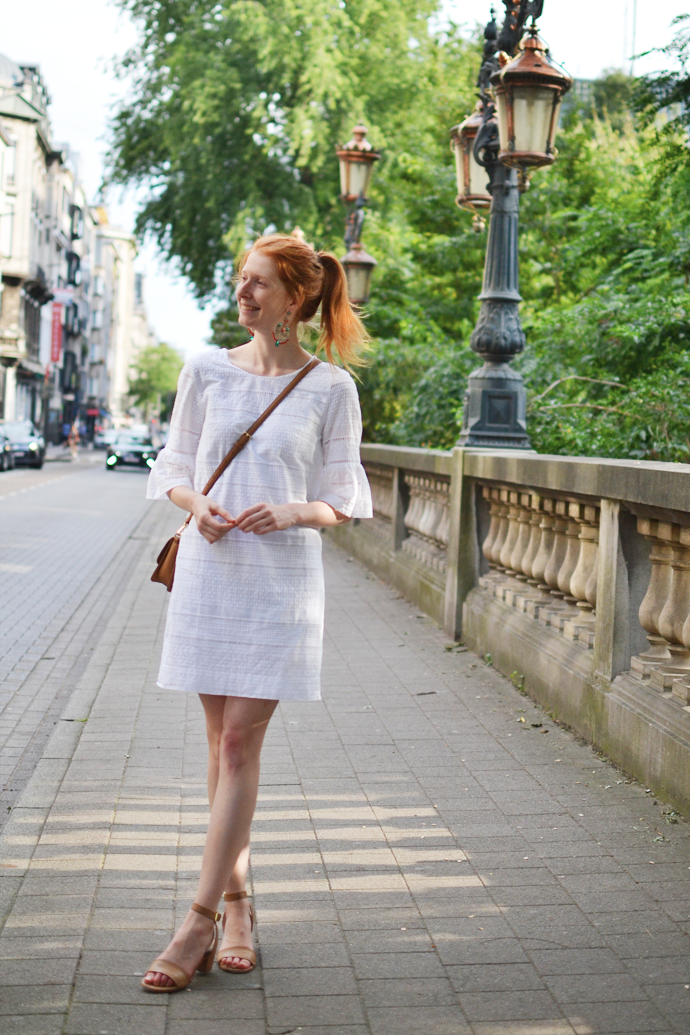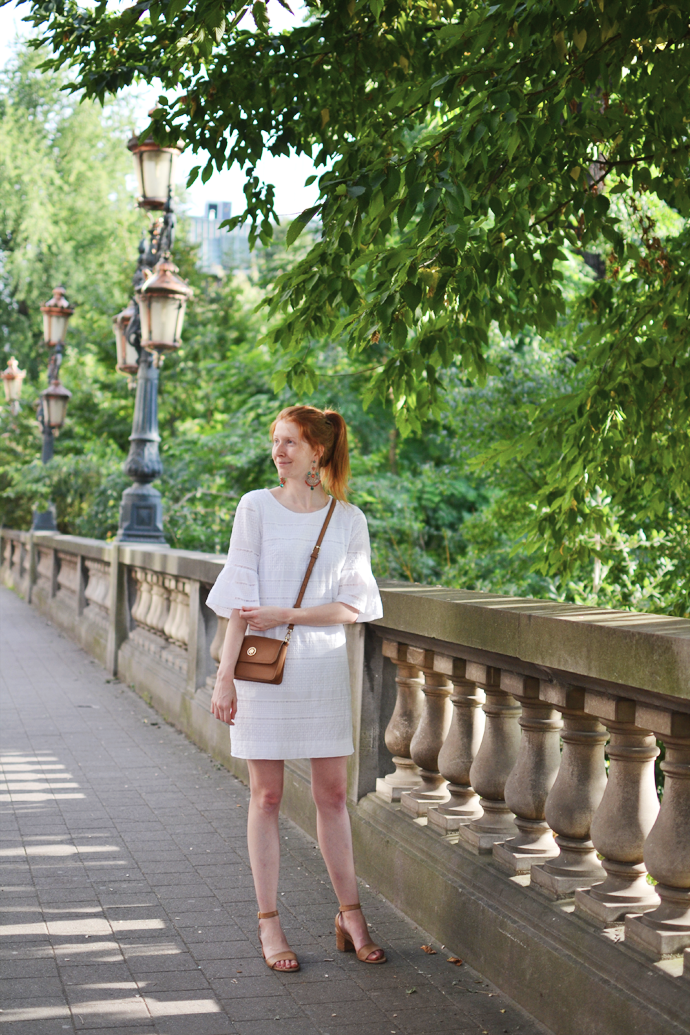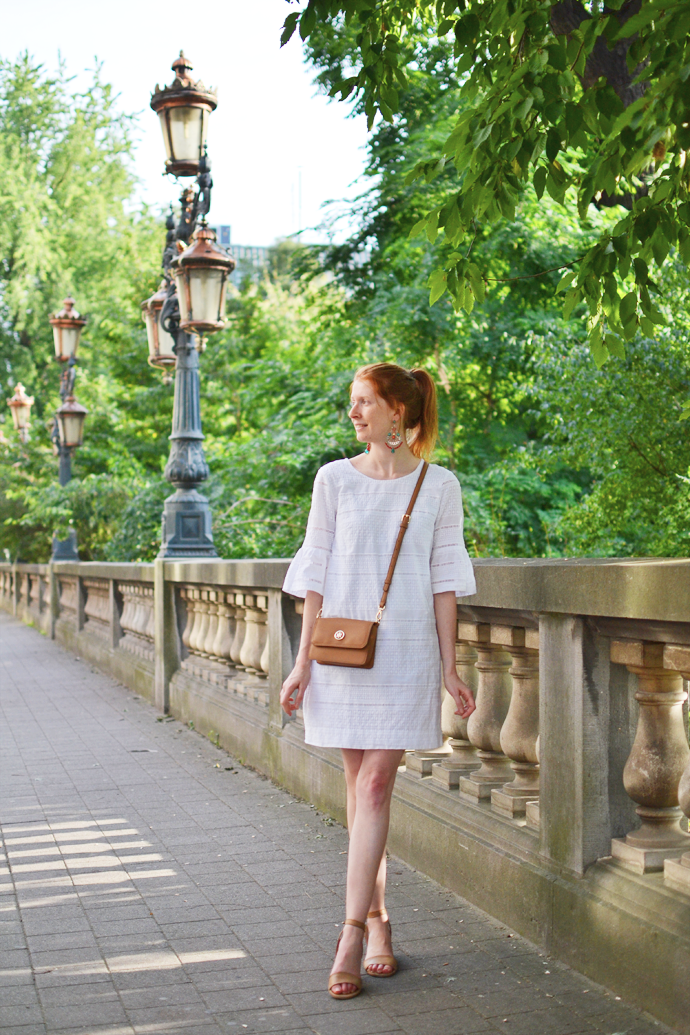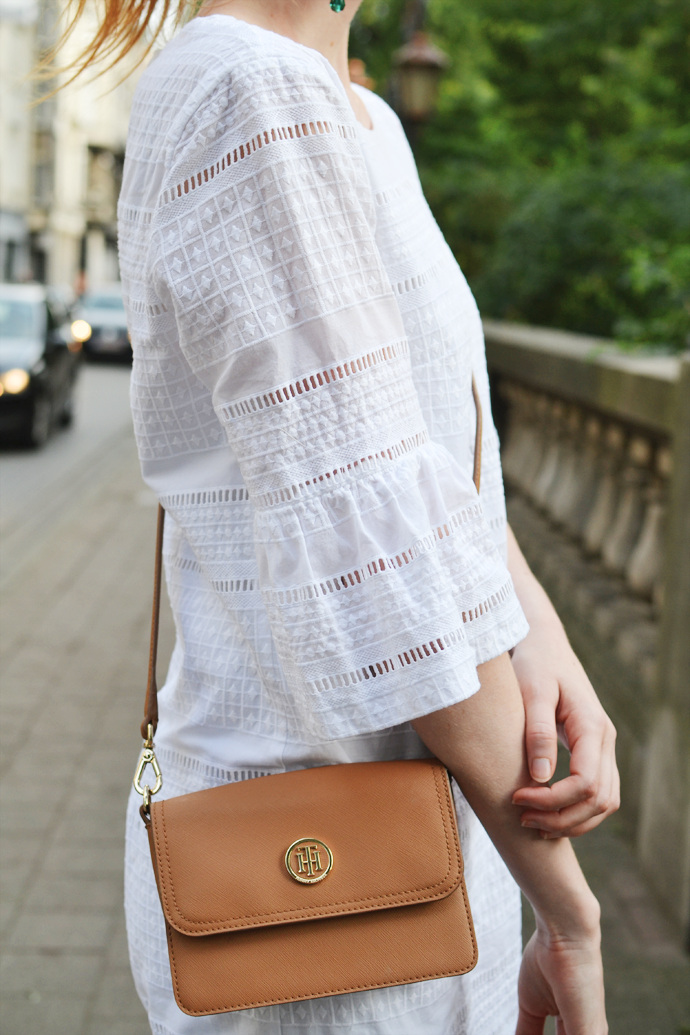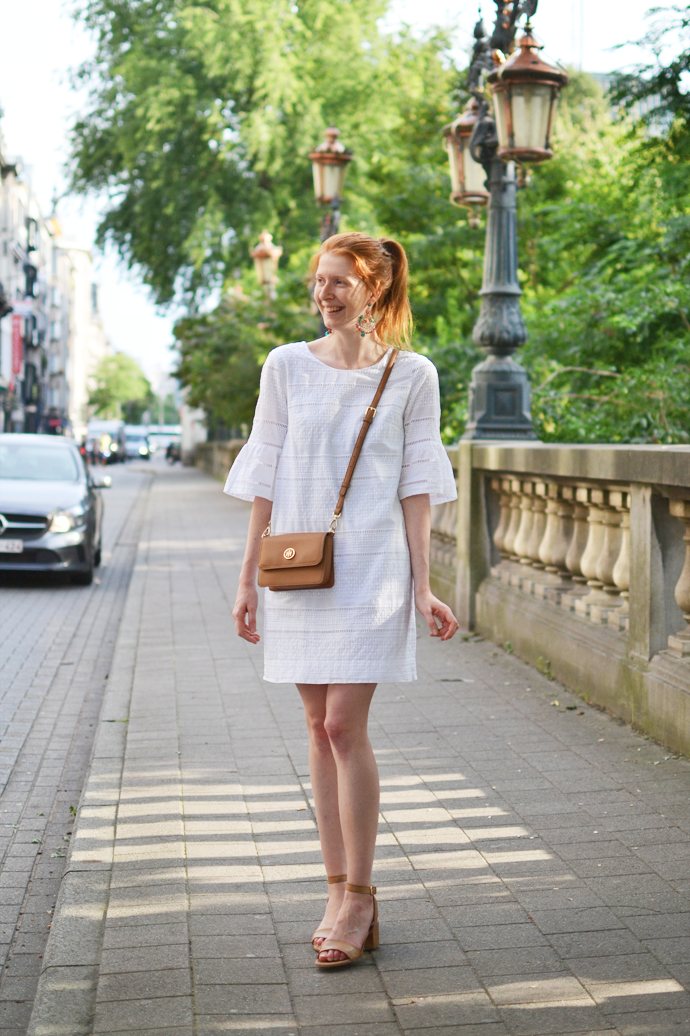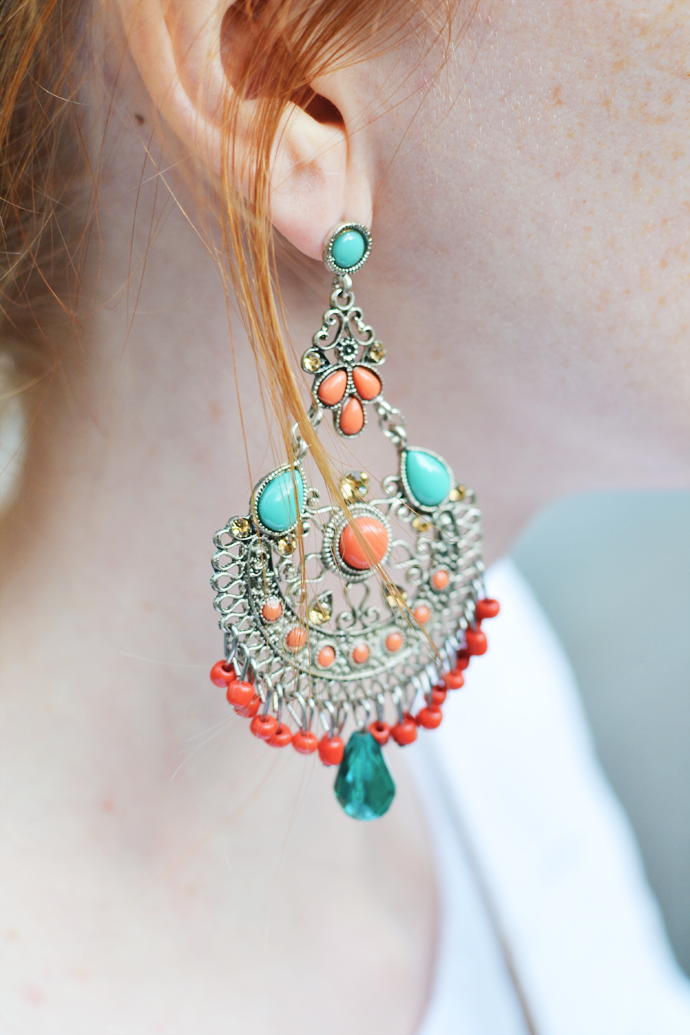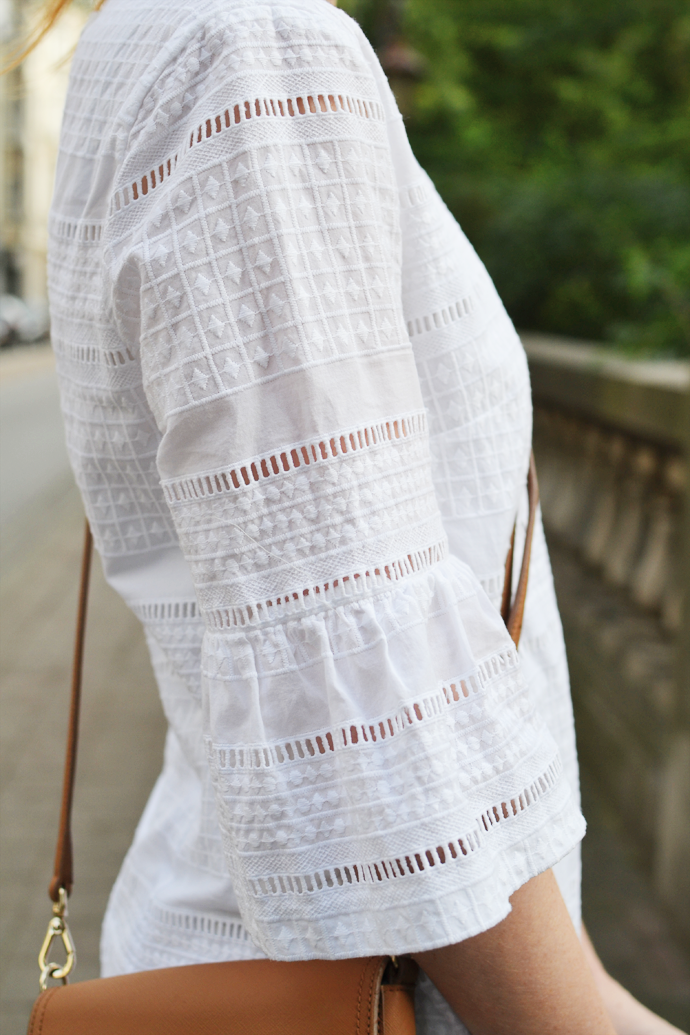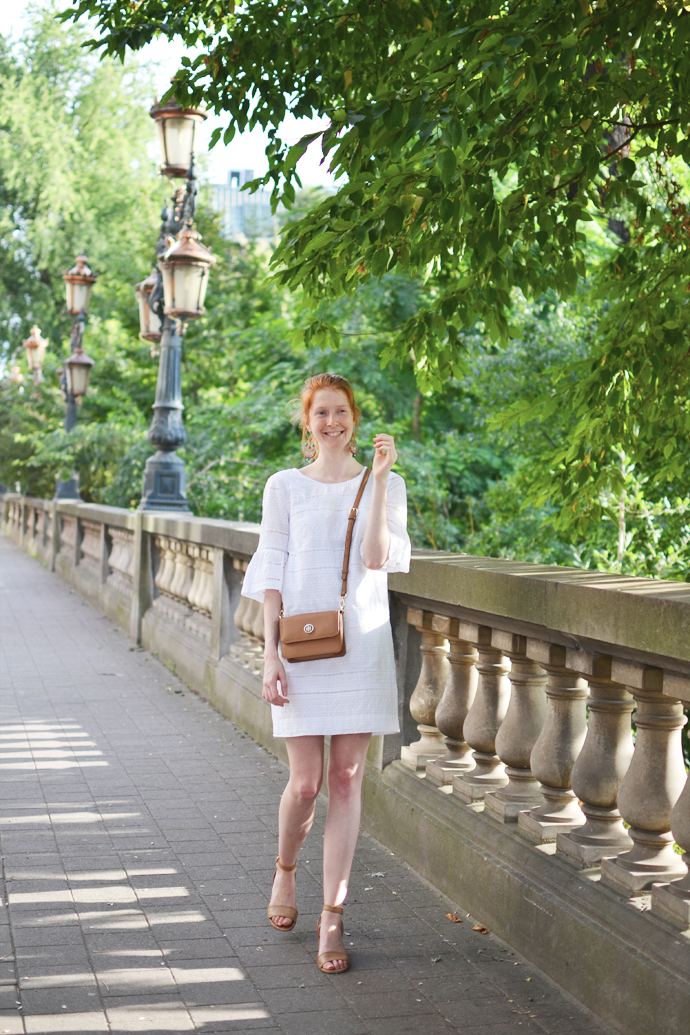 dress: J.Crew | bag: Tommy Hilfiger (c/o SKM) | sandals: Aldo | earrings: Twice As Nice
"No white after Labor Day" is one of my favorite fashion rules to break. If September is still nice and gentle, than why not continue to wear light and white clothes while we still can? We were blessed with a few beautiful Indian Summer days last week and I took full advantage of the warm temperatures to wear all my favorite summer dresses one more time before. This pretty little number from J.Crew was one of my two absolute favorites this season (see the other one here). The embroidery, the flutter sleeves, … it was the perfect dress for summer 2017.
We spent part of our Labor Day weekend at Crammerock festival. I hadn't visited a festival since my high school years! I must admit that I feel like I am getting too old for this as I was a total mess on Sunday morning, haha. I wonder how I once survived 4 days on the festival ground and still managed to show up for my student job the next day… . It puzzles me. Seeing all the youngster roaming around the field, beer in hand, yelling and dancing to the music made me reminiscing about my times at Pukkelpop with my high school friends. 2009 seems like forever ago! Good times, good times.
The last few years I've put my money towards travelling instead of festivals and I am super excited to share that I have TWO more city trips planned this fall. I still have to write my blog posts about Copenhagen (which was in eeehm… March) and other trips BUT I'm looking very much forward to start collecting ideas for my upcoming vacations. I'm visiting my absolute favorite city in the world and a country that I have never been to before. Care to take a guess at where I'm going? Hit me with your best shots in the comments below!