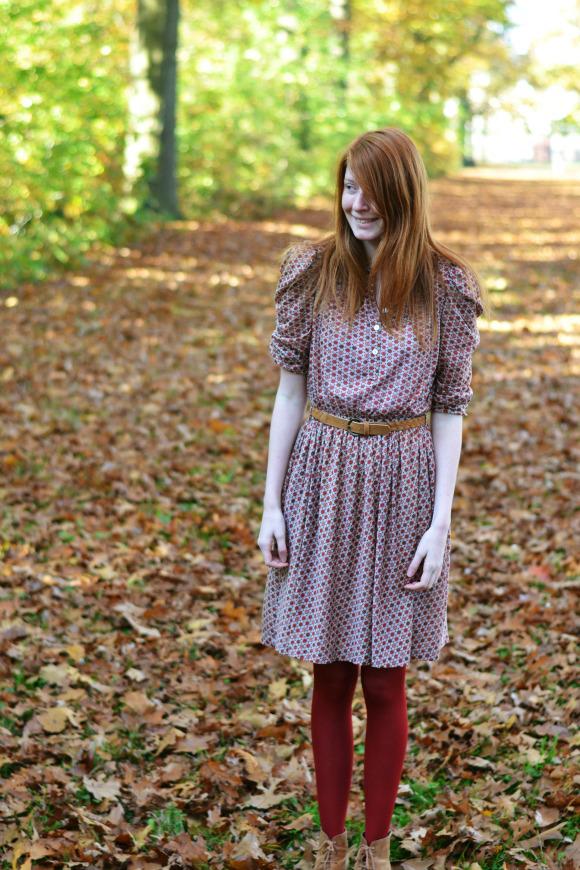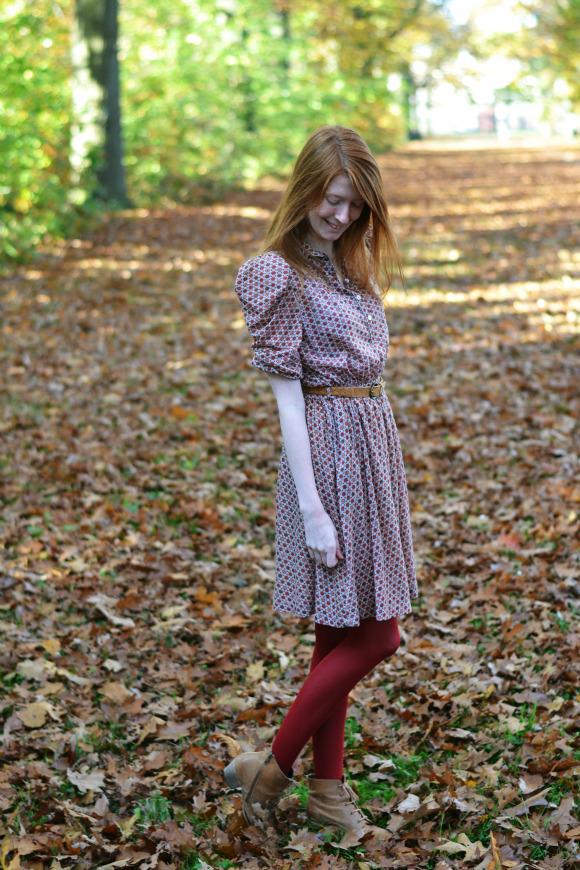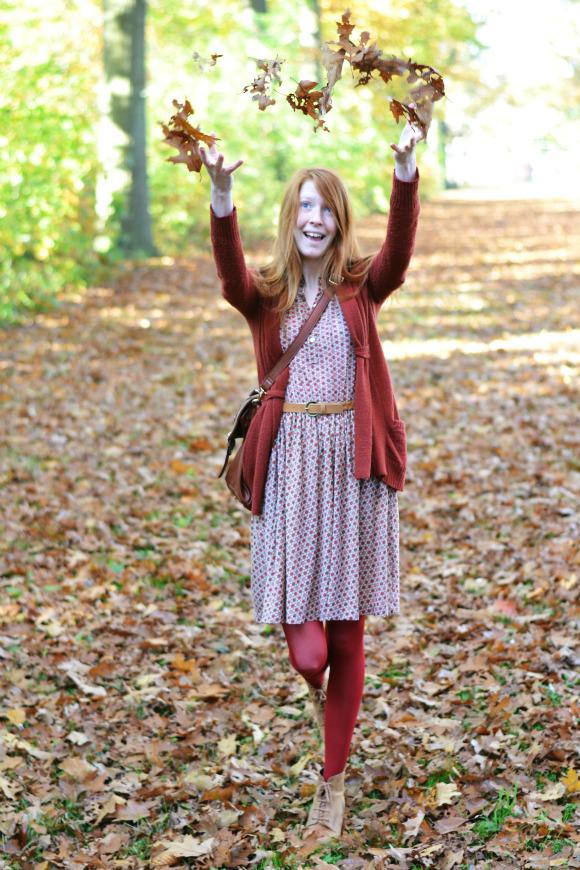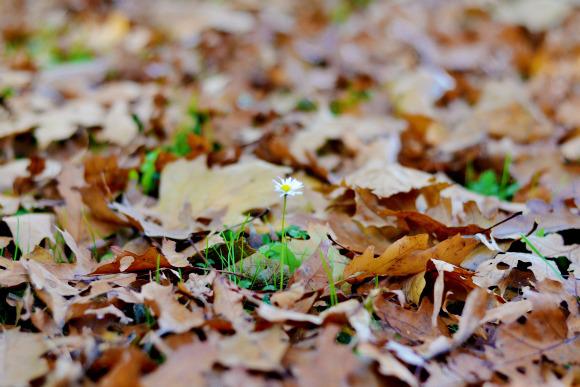 Is it me or is this a bad fall foliage-wise? I was fully prepared to get snappy happy when the colours would burst, but no such thing ever happened. It seems like the leaves went from fresh and green to dead and dry in just one night. Almost all the trees are bare now, and my (unprofessional) photography heart is bleeding. Oh well. The sidewalks are covered in crunchy brown leaves and I can't help but kick them up everytime I walk through them. Or throw them up and spread them all over the placew which then gives me an excuse to get out the leafblower. That machine is so awesome! The perfect tool to get our dogs to go crazy, haha. And to get dirty. I was covered in dust and sand, but I had so much fun. Fall is the season where I realise I don't actually want to grow up yet.
My 100th outfitpost!! This dress kind of matches the fallen leaves. I bought it in London two years ago, eventhough it was ridicilously expensive for a young student. I splurged even more, and got the matching cardigan too… . Boy, do I love this outfit! This dress is one of the most worn items in my closet. It's hard to remix, but I don't really mind in this case. The pretty red and greenisch pattern, the full skirt, the puffy sleevs… I call it my "Englisch school teacher"-dress. If
this bag
were still alive, It'd be perfect with it! And yes, I just linked back to the very first official outfitpost ever on this blog.
I am writing this and watching the weather channel at the same time, and what I am seeing is scaring me. East coasters, stay safe!