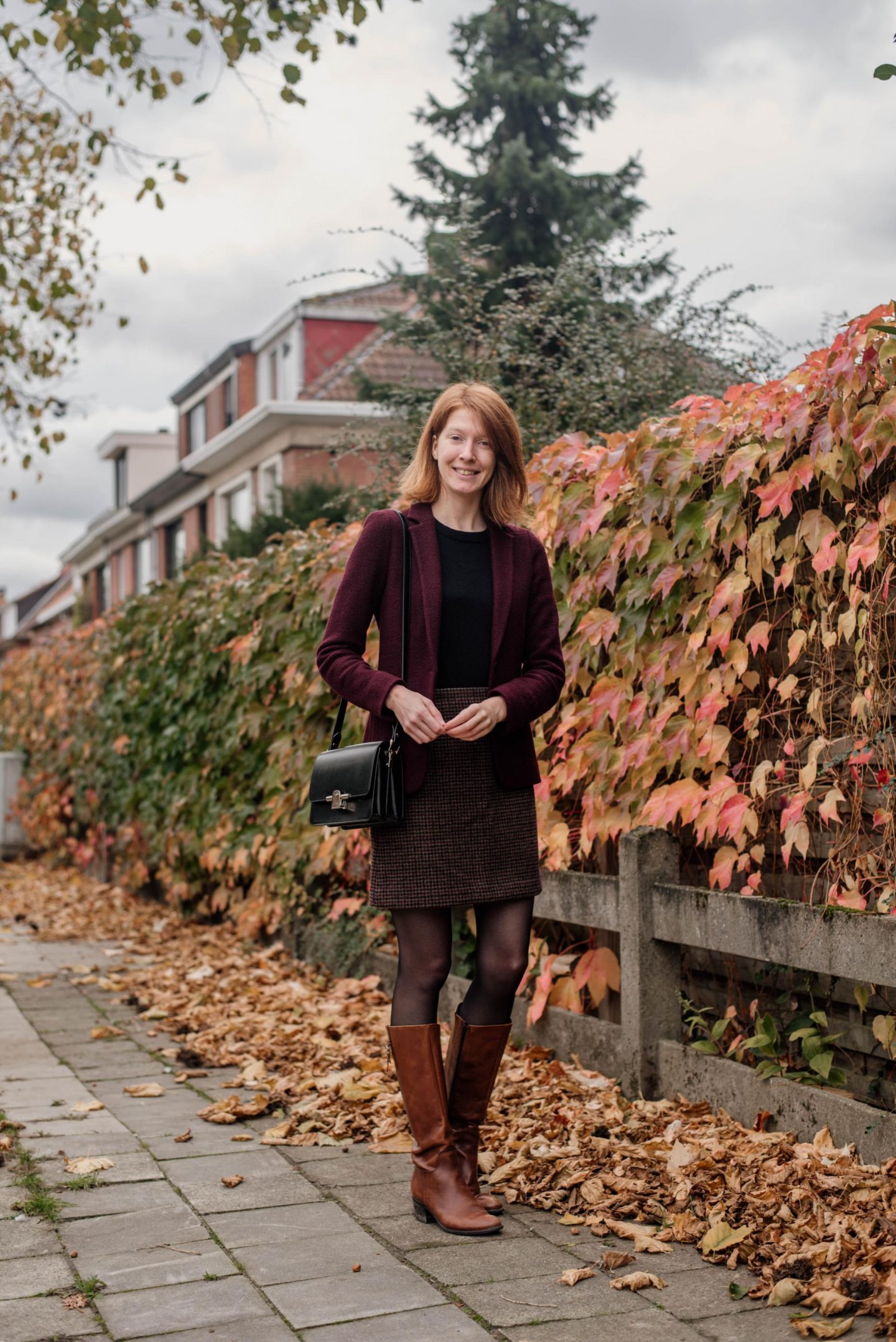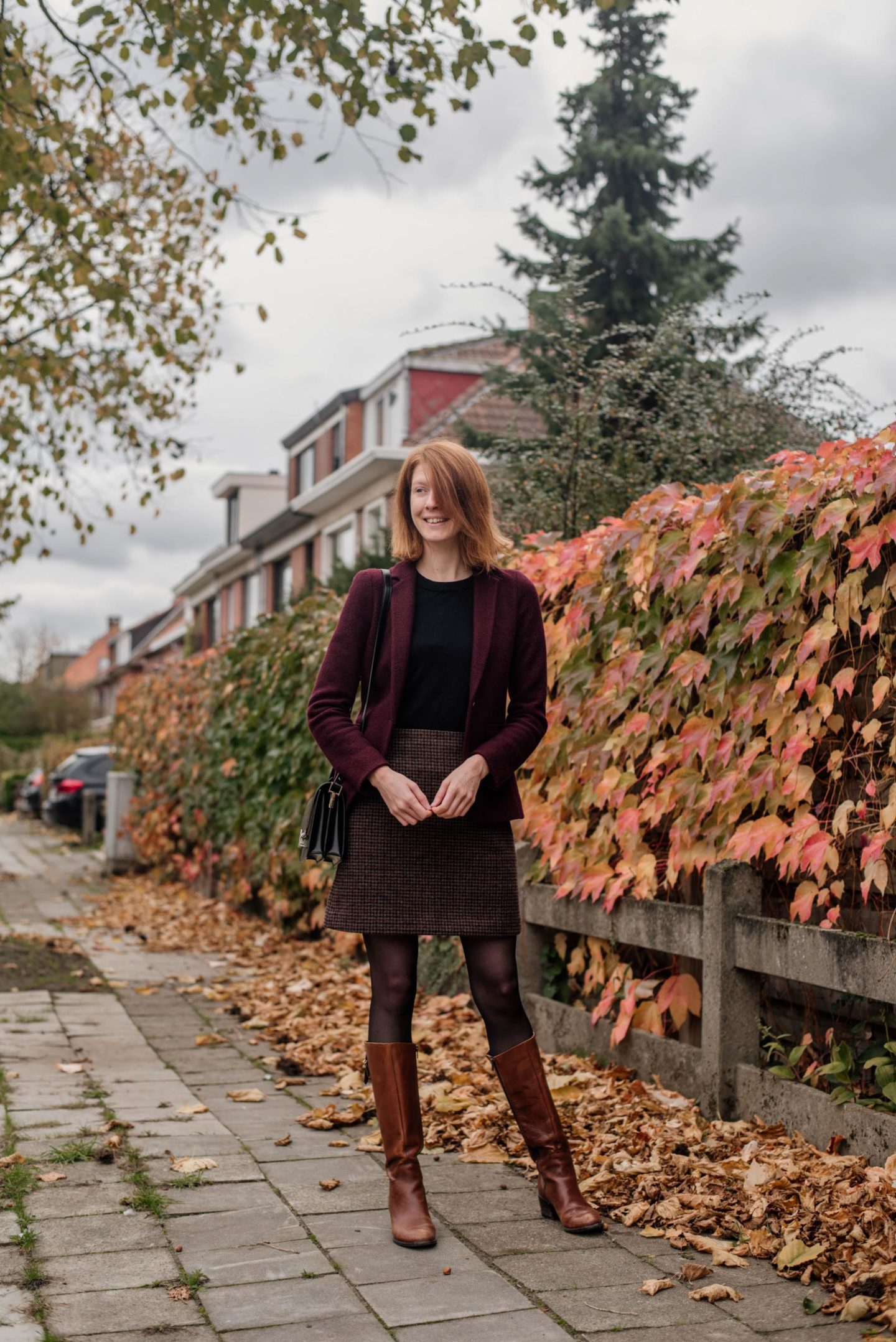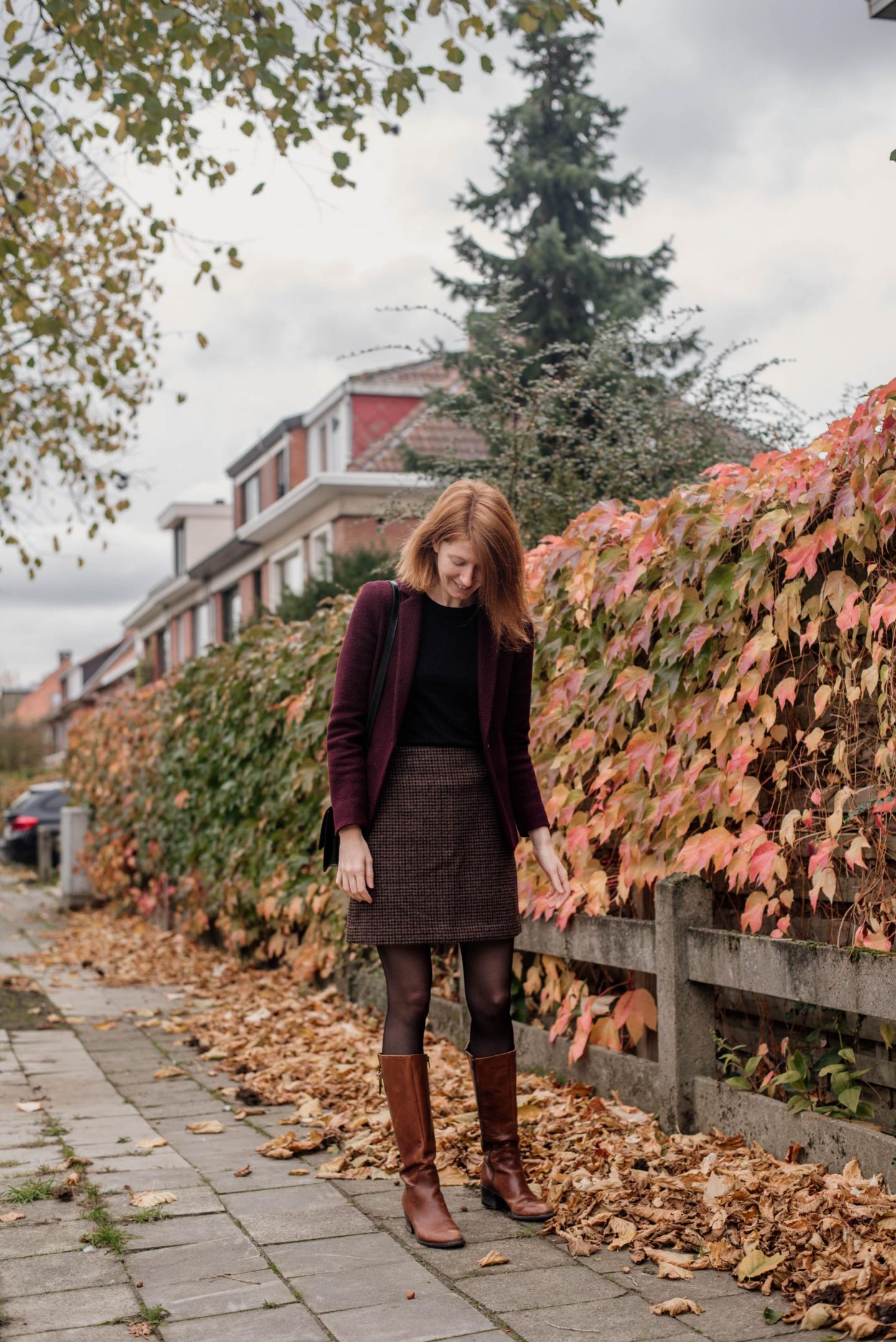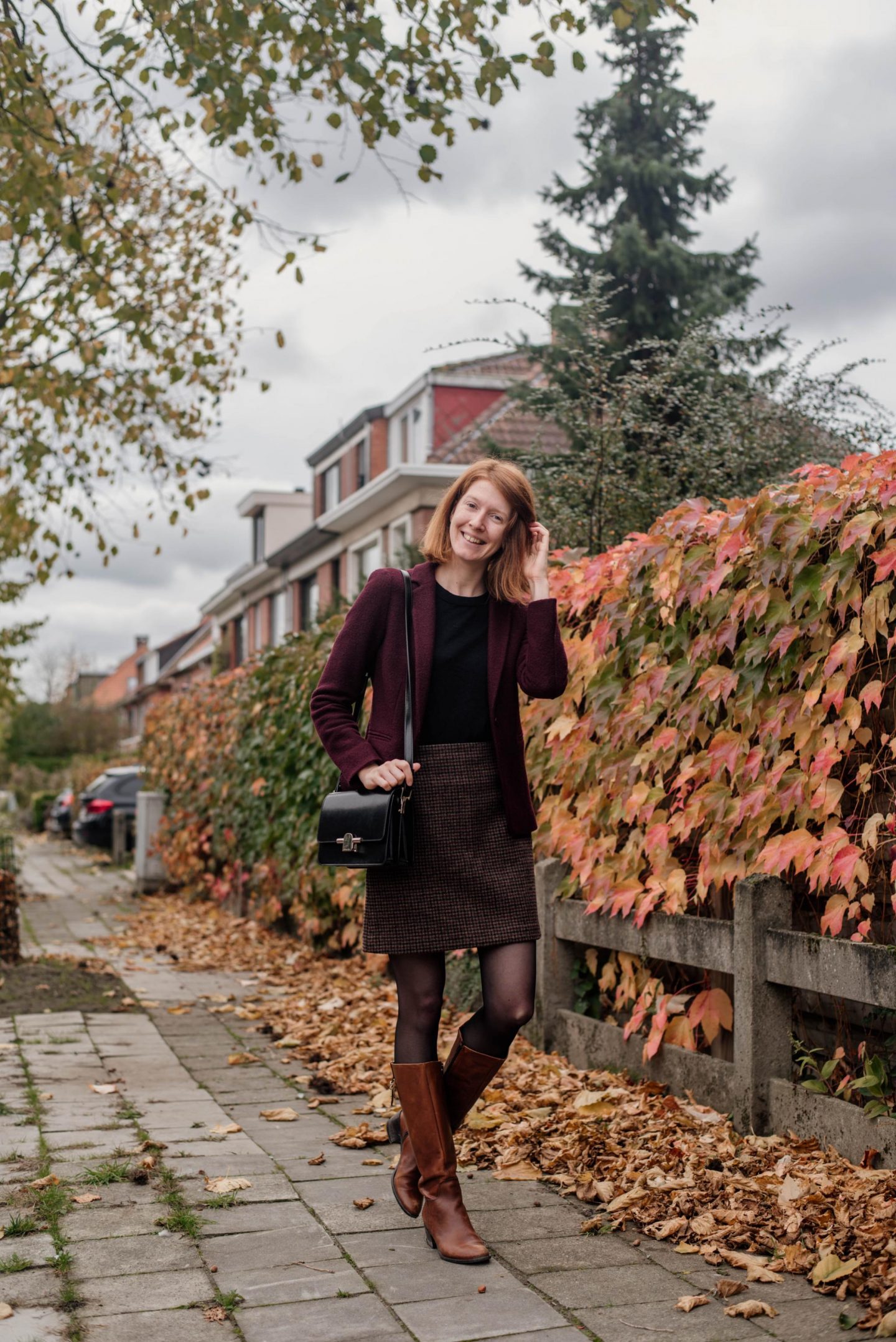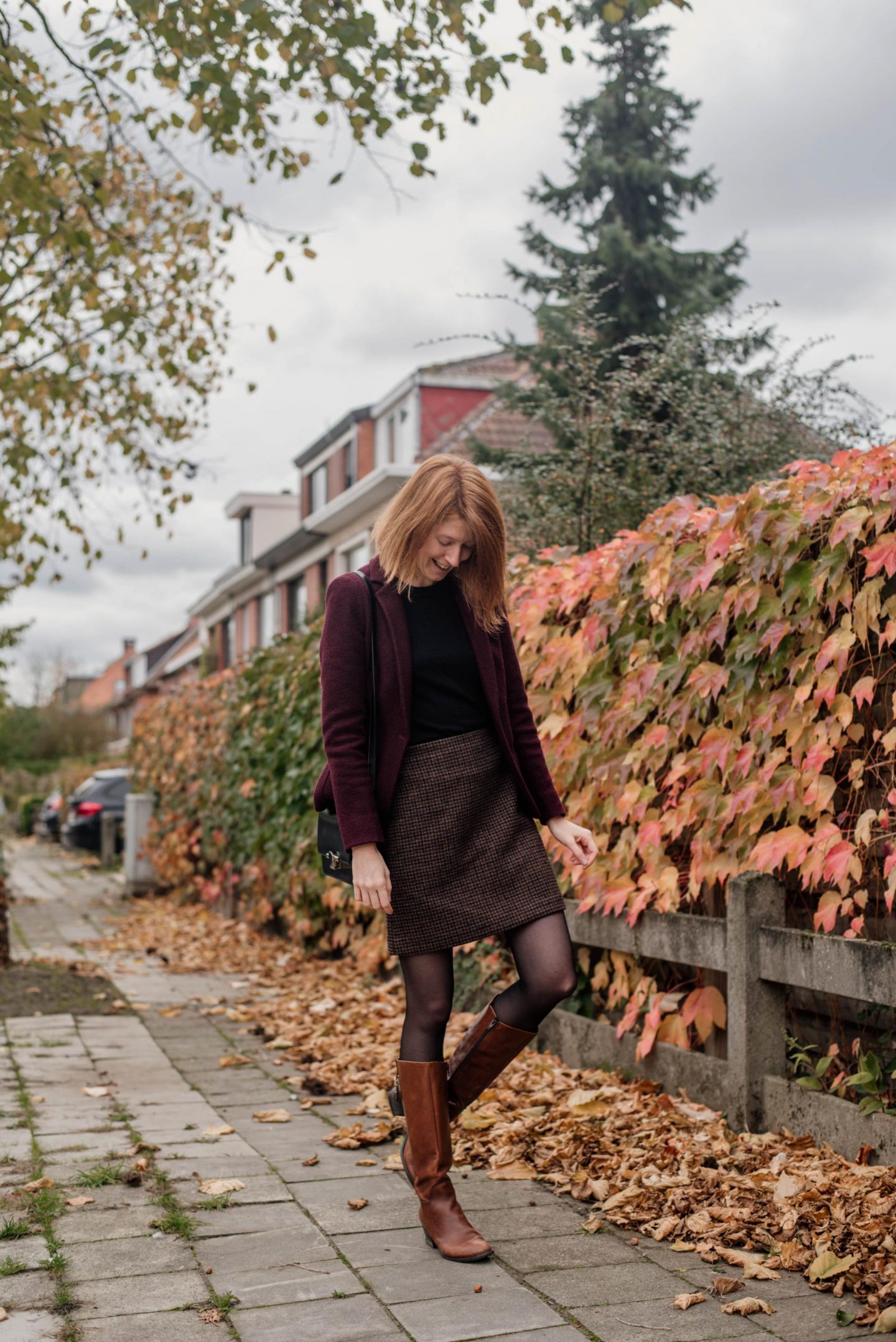 Mini skirts, they've never been my favorite. Until I found this wool one with a fine hounds tooth print in the most perfect fall colors. Bonus points: it was in the sales corner!
I wasn't even supposed to be in Uniqlo, but I had a really bad day and decided I deserved some shopping. My boyfriend was out with friends and I had the evening to spend alone so I went for it. It doesn't help that I live in the middle between Belgium's largest mall and Antwerp's main shopping street. Such easy access to shops is asking for trouble.
Back to Uniqlo.
I've know Uniqlo for a few years now, but have never shopped anything from them before. You might find that strange, because Uniqlo has a great range of basics at an affordable price range and it's no secret that I love my basics. The thing is that the colors they often choose are not quite the exact shade I was looking for or the print is not perfectly what I had in mind etc… . I do love their cashmere selection and their men's socks are the best! You may remember me raving about the socks on my Instagram stories, haha.
I went to the mall to pick up a few things from H&M and Uniqlo happens to be right across. I thought I'd go in to look for an ivory cashmere cardigan (which they didn't have) and then got distracted by this skirt. It's 100% wool and has an olive/grey-burgundy pattern that I love and was on sale for only €20,00. Best buy of that day, considering I eventually returned everything I had gotten from H&M. Oops. I've worn my Uniqlo skirt so much, I have convinced myself to look for similar skirts in camel brown and black, haha!
I've linked this post in Mica's Weekday Wear Link-up #53!