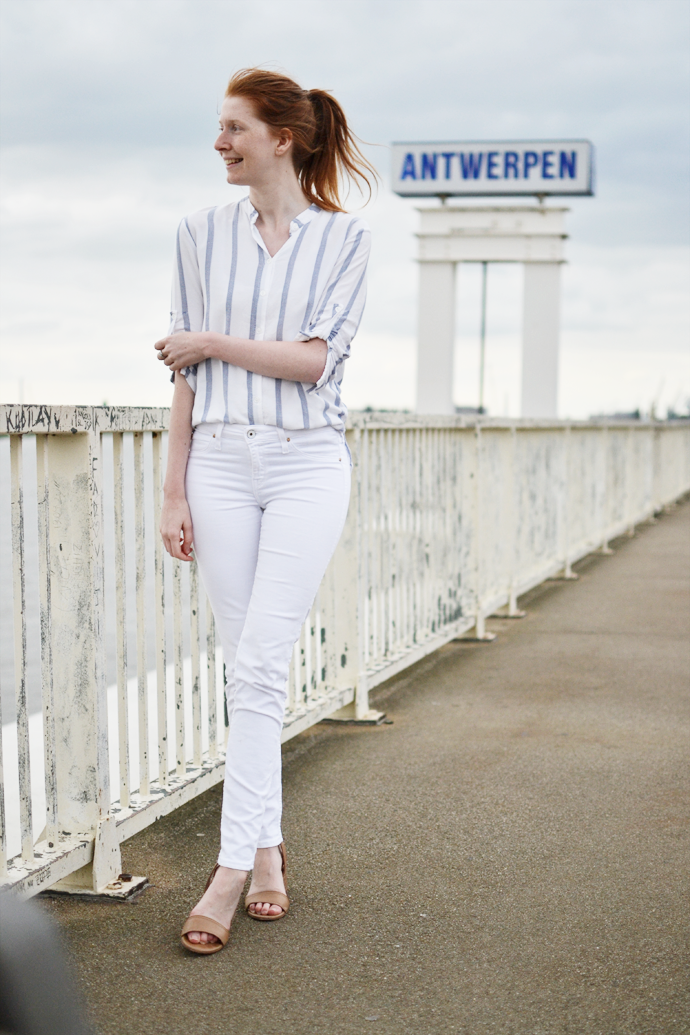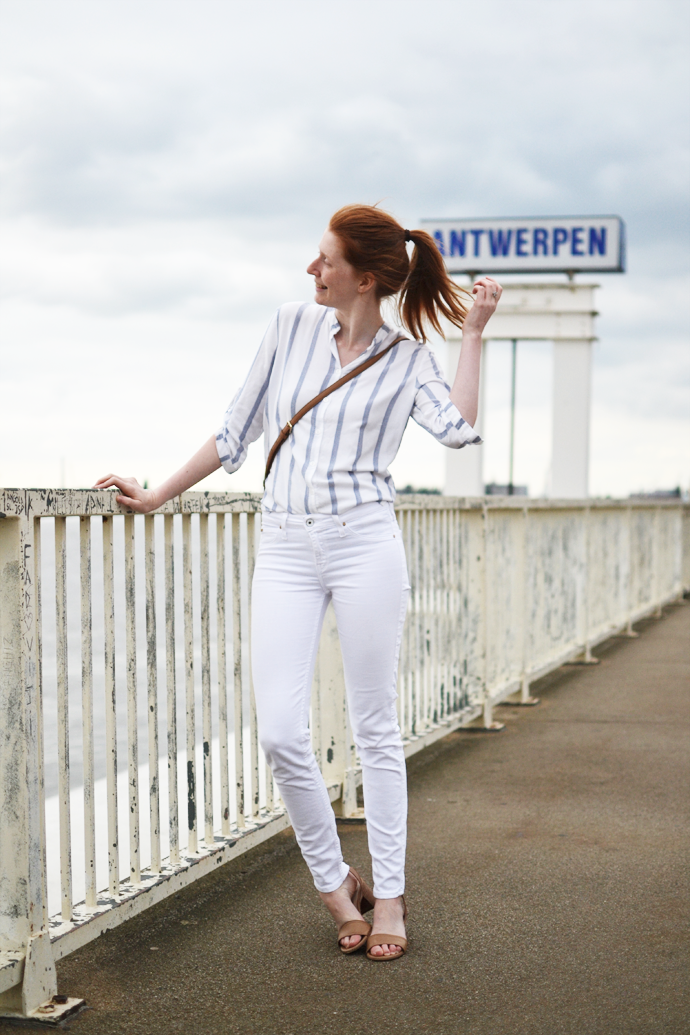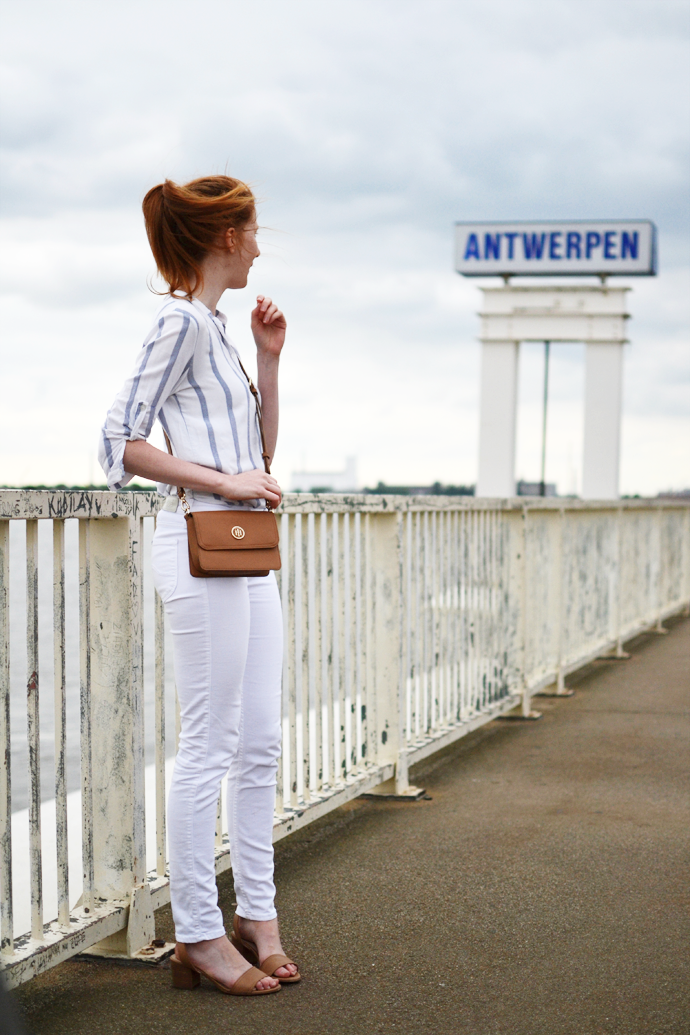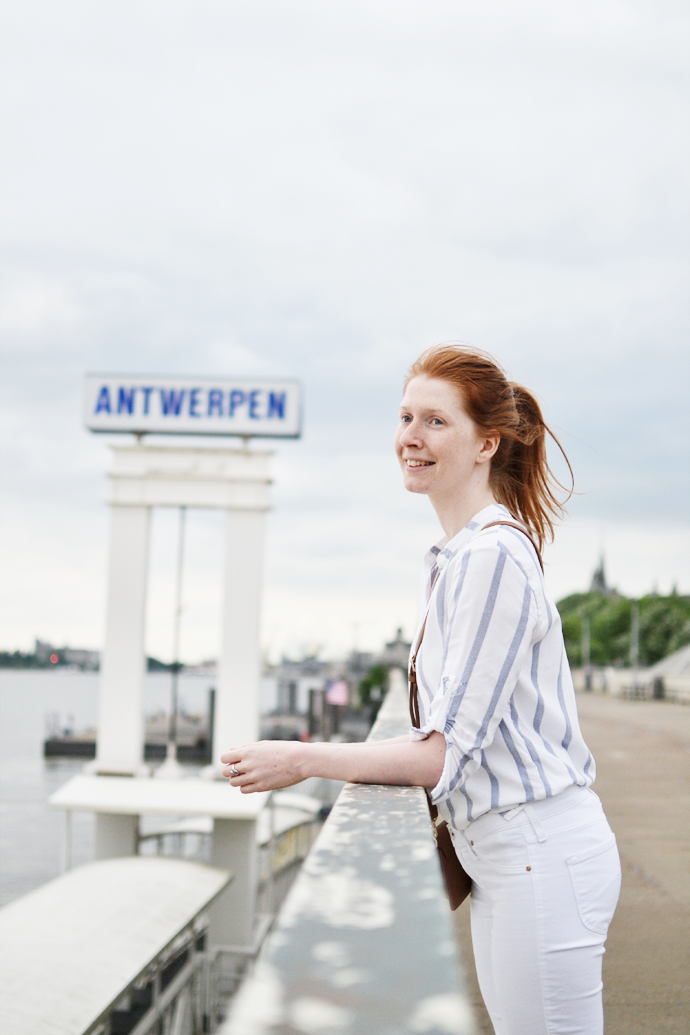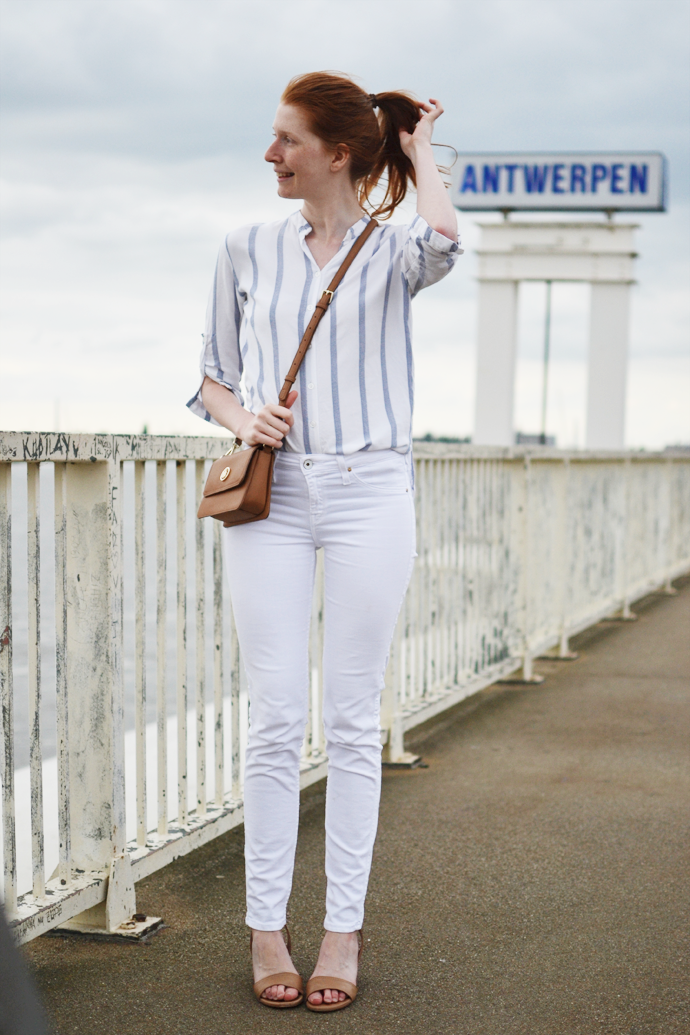 top: Primark | Jeans: Lee | bag: Tommy Hilfiger (c/o SKM) | sandals: Aldo
So. This outfit is kinda similar to my last one: a pair of white jeans combined with a white and blue striped top. I need to plan my outfit shoots better, haha. Or find some fresh color combinations to wear, because I've had this thing for white and blue stripes all through Spring and into Summer and it's kind of an obsession. I bought a beautiful striped midi-skirt from Compoirs Des Cottoniers in Sevilla and I got my eye on yet another white/blue number from Zara. Where last year I couldn't get enough grey-pink in my life, 2017 has been all about blue and white. Cobalt, navy, pastel, … my clothing rack is fifty shades of blue accompanied by an abundance of white (lace) dresses. And even though it makes for a pretty boring set of outfit posts, it does make getting ready in the morning So. Much. Easier! I can grab an outfit of my rack and just go!
Talking about easy mornings. I've been going into work a little later the past two weeks to be able to enjoy a quite morning. Hooray for flexible work time! No rushing, but a nice cold shower and a hot cup of coffee afterwards. I just need to get my breakfast routine down (someone told me chocolate covered rice crackers aren't really breakfast!?) and then I'm all good. Life has been rolling forward and it's been rolling fast. I'm having one of those periods where I feel like I can't keep up with everything that is going on. Social life, work, vacations, blog, social media … It just keeps on coming. Maybe that's life at 25? Or life in 2017? Anyway, I'm  thankful for my morning cuppa and our big windows overlooking the streets, people-watching shamelessly while overthinking life at 7:30 AM. It's all good.
xoxo
---