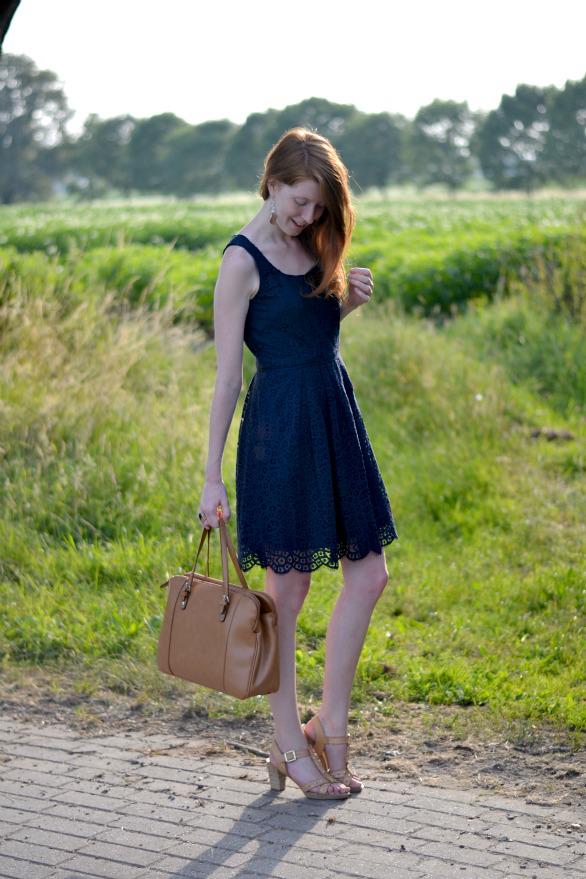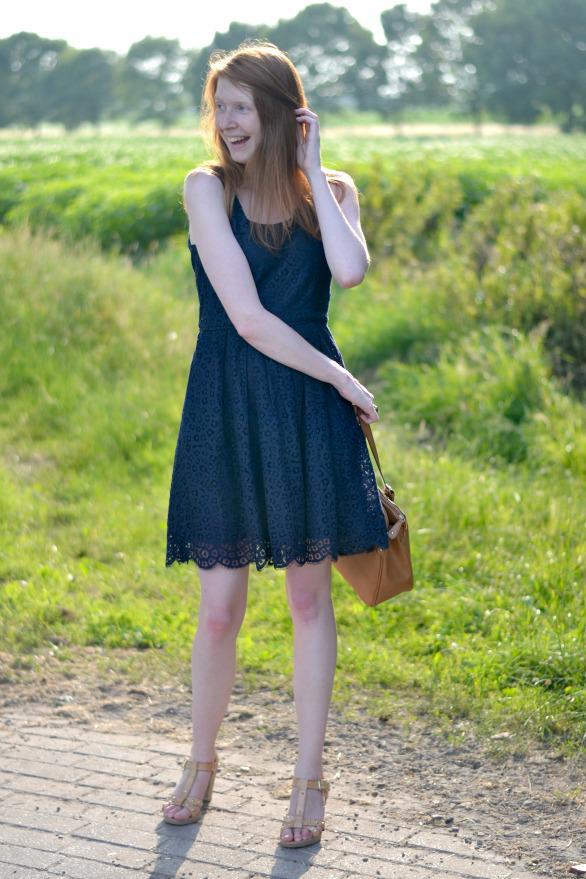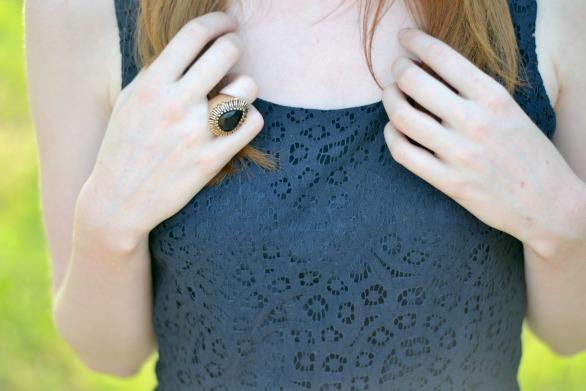 J.Crew dress • Forever 21 ring • Carpisa bag • Christian Di Riccio Shoes
Much like Canterbury and me, this dress and I are a perfect couple. It's navy, it's lace and it's J.Crew. Can't get much better than that! This week has been a very busy one so far. Right after I got back from Canterbury, my friend J and I packed our weekend bags and went to dance, sing and eat good food at Markt Rock in Leuven. We ran into Siel and enjoyed a gig by local beat boxers and a concert by Bart Peeters. It was an overall fun experience, and my first time visiting the festival. Yesterday we spend a day in our capital city Brussels. I should have thought twice about my footwear for the day. Breaking in new flats when crossing a city is apparently not such a good idea… . I did bring my camera, and will show you a peek at what we saw in a post soon. Today we're headed back to Antwerp for a lunch, some exploring for K's student club and a party with friends.
Reading your comments on my Canterbury post has given me much joy. It's the first time I actually wrote about my travels so extensively, and it was nice to hear that some of you have taken notes of what places they'd like to see for themselves too! In three weeks, I'll be back across the North Sea. This time my mom is coming with me and since she hasn't seen much other places than our hometown, we'll be probably doing a lot of touristy things. What is your idea of a perfect travel post? What should be in there and what shouldn't? I'd love to hear your opinions so that I can make my posts a pleasure to share!
Have a lovely weekend!