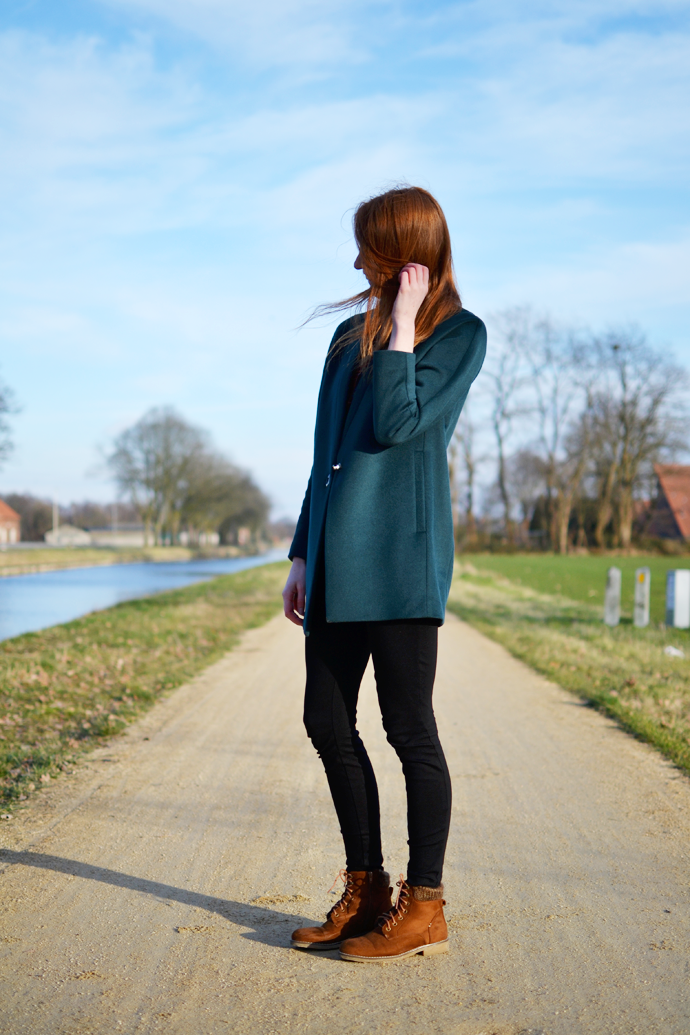 For a few days it seemed like Spring had sprung here in Belgium. The sun was all out and for the first time in the new year I could go to work wearing a single layer and one of my trusty blazers. Oh how I had looked forward to wearing my blazers again! But when I returned from Copenhagen (blog post coming soon!) all I found was grey skies and drizzling rain. I put my blazers back on the hook and grabbed my newest wardrobe addition instead: a wool oversized coat from Jaeger.
During the January sales I was looking for a coat that could carry my wardrobe from Winter to Spring. You know, something for those in-between days where a blazer is too optimistic and your Winter coat makes you melt into a puddle of sweat.  I really wanted an oversized black blazer, but couldn't manage to find one that fit me right. On one of the last days of the sales we walked past the Jaeger store on George Street in Edinburgh and I spotted a black lapel coat in the shop window. My size was out, but the they had my size in green in stock. I tried it on, it fit like a glove… and I didn't buy it. I wanted a black coat, not a green one and I am picky like that. It's only because my boyfriend kept telling me I should get it that I went back a few days later and bought it. At a whopping 70% off because it was the very last day of the sales.
This coat is that perfect transition piece. It looks its best when it's worn open and without a scarf, but because of the wool material it still keeps me warm enough. I've worn it loads on the rainy, but nicely warm days that we've been having lately and I've received some lovely compliments from people on my new coat. Maybe I should listen to my boyfriend more often… . Don't tell him that I said that.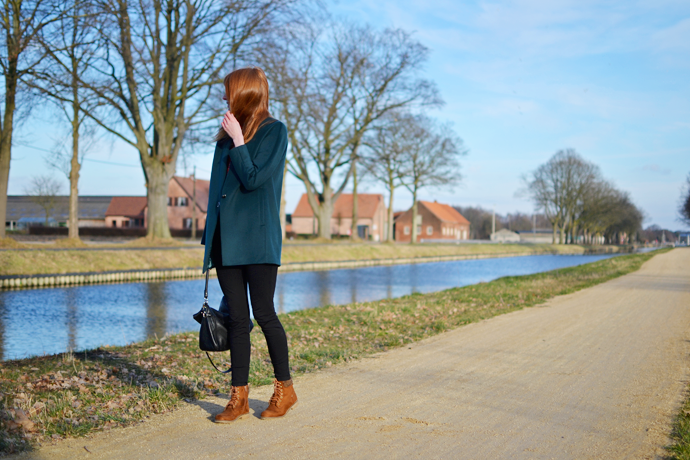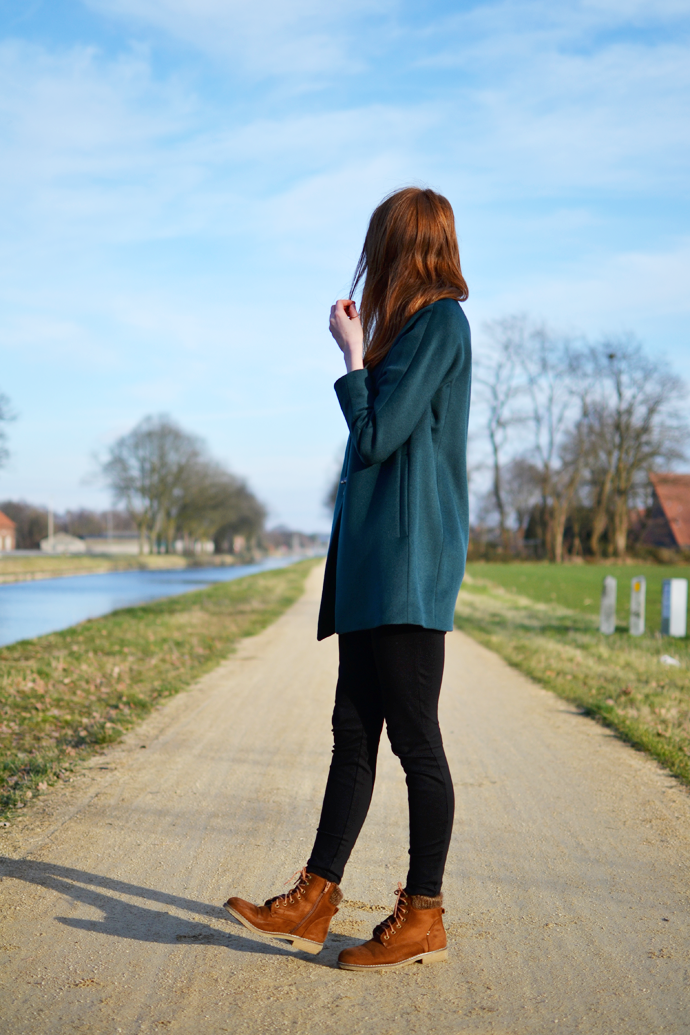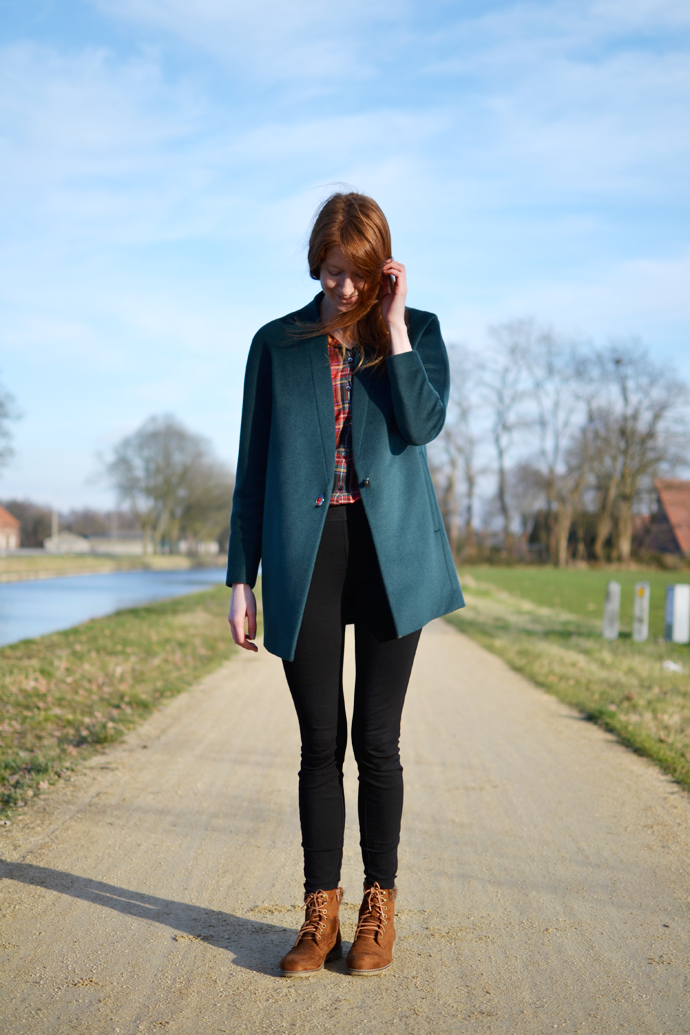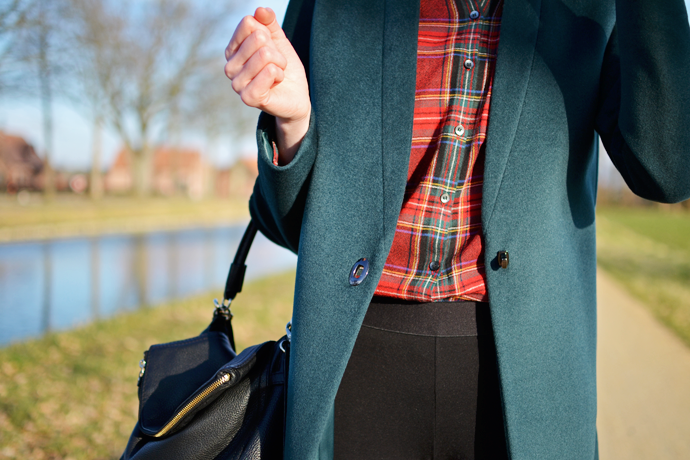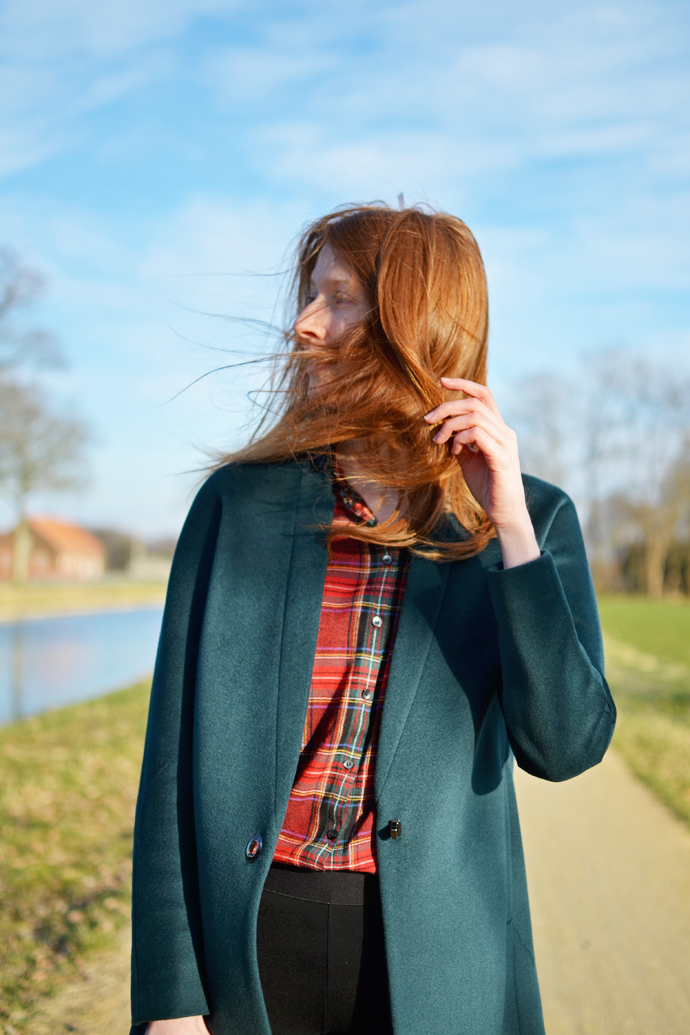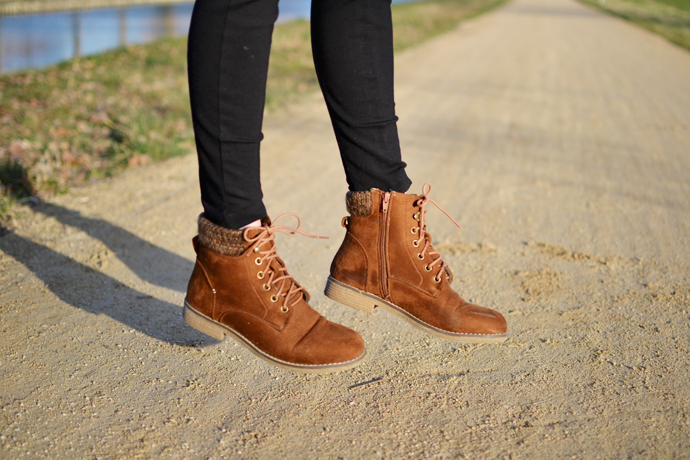 coat: Jaeger
leggings: J.crew
shirt: Madewell
boots: Bristol
bag: Kate Spade