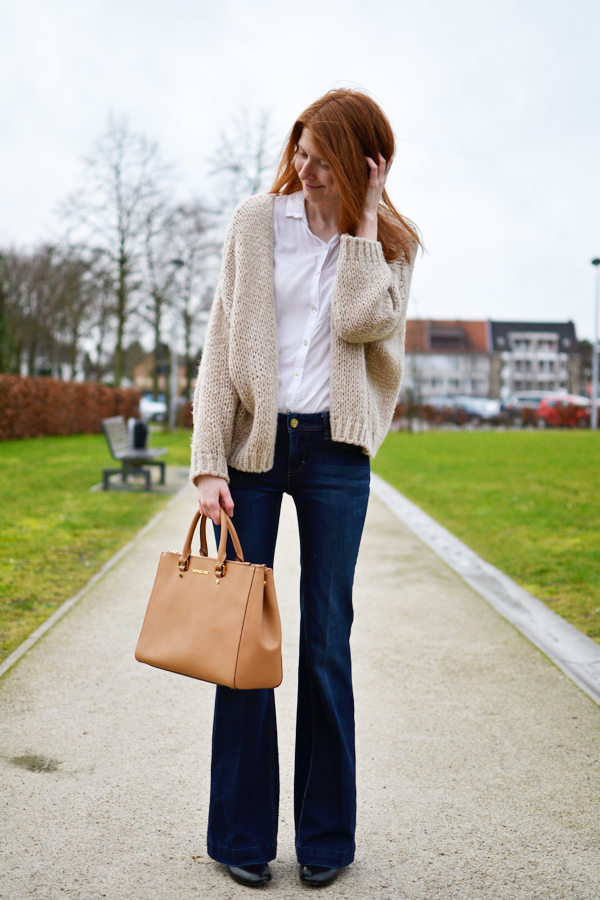 Look who's here. I took an unintended month-long break from The Ginger Diaries, but I come back bearing good news. I graduated! I remember the post I wrote about my first day at uni like I wrote it only moments ago. The past 2,5 years have flown by. How sad I felt after my first day (I didn't have any friends and felt completely out of place at that time), I'm much more sad now knowing how amazing these last few years have been. I met so many people, who I'll be seeing much less, and also living in the city was a great experience to have. I've got my masters in my pocket and have hit the job market. Sadly, I don't have any news about that yet, so keep crossing those fingers for me! The Ginger Diaries also turned 7 in January! If my blog were human it could start writing itself by now. You are now fully caught up with what's been going on in my life, so let's move on to the OOTD.
We went shooting in the rain and wind this weekend because it just wouldn't stop pouring for a minute. I went all out with my fave outfit of the moment when we went to the supermarket to buy ingredients for apple cake (btw, it was the best apple cake ever). After living in leggings and pajamas's for almost a month, I'll take any excuse to make use of my actual clothes. You all know my jeans, and the Bernadette and white shirt have also made an appearance on the blog before. I wore my camel coat on top and somehow it made me feel like I could handle the whole world. Completed with a good dose of luxury in the form of my Michael Kors Sutton.
My writing game isn't strong today, so I think I'm going to stop here. The weather is still awful, but I'm going for a short walk before I tackle my household this afternoon. Life is slow and I almost don't know what to do with myself anymore. The fresh air will do me good. I already mentioned on Twitter, but I have two more posts lined up for this week. Guess I'm back in the blogging game. See you on Wednesday!